Fish recipes from Indian cuisine. Fish is one of the most common seafood consumed by many across the world. It is a low fat seafood with high quality protein, good amount of omega fatty acids, calcium, vitamins and minerals like Zinc, Iron, Iodine and magnesium. It has been scientifically proved that eating at least 2 servings of some kinds of fishes is good to the brain and heart. However farmed fishes are not healthy.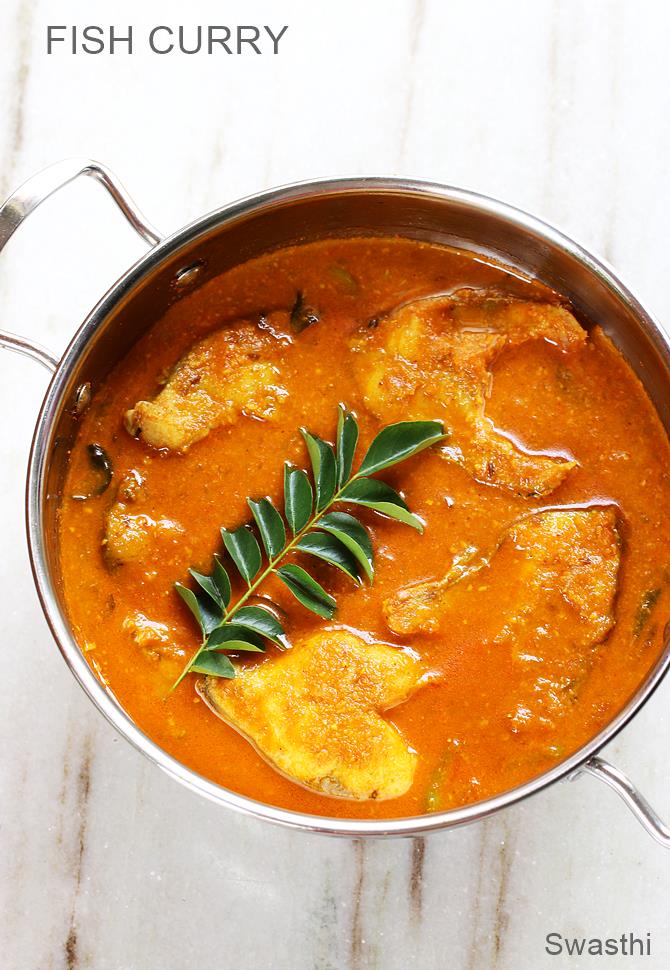 In this post, I have compiled 10 simple and easy to make Indian fish recipes which can be tried even by beginners. More recipe collections you may like
Chicken recipes
Mutton recipes
Chicken curry recipes
Mushroom recipes
Top 10 fish recipes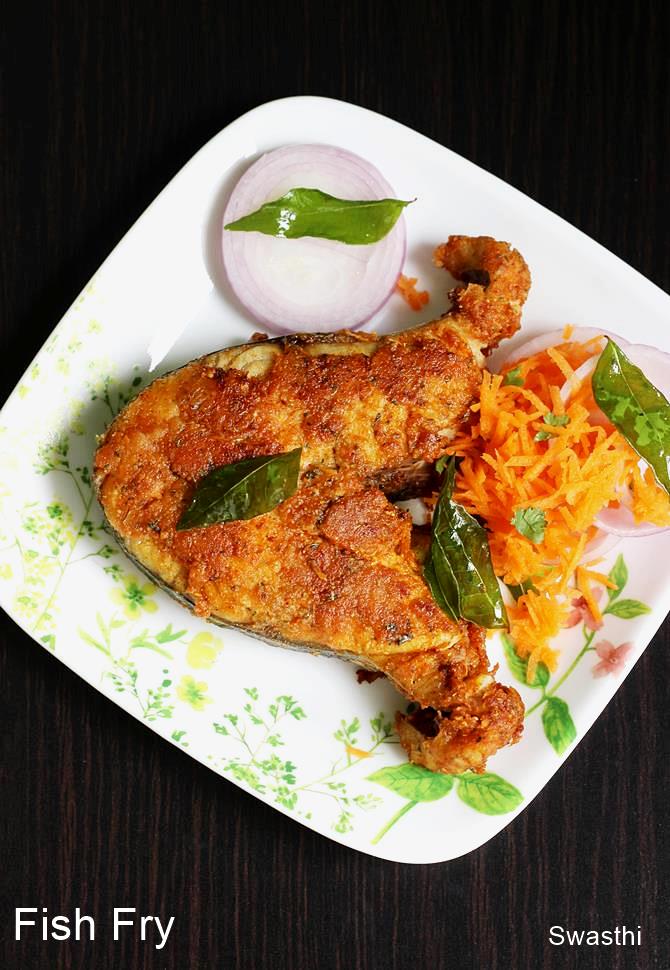 Fish fry recipe – This simple recipe helps you to make one of the best crisp fried fish that can be served as a starter or as side in a meal with rice, rasam or some gravy. This twice marinated fish is full of flavors, spice, tastes delicious and is super quick to make. Any kind of fillets can be used to make this dish.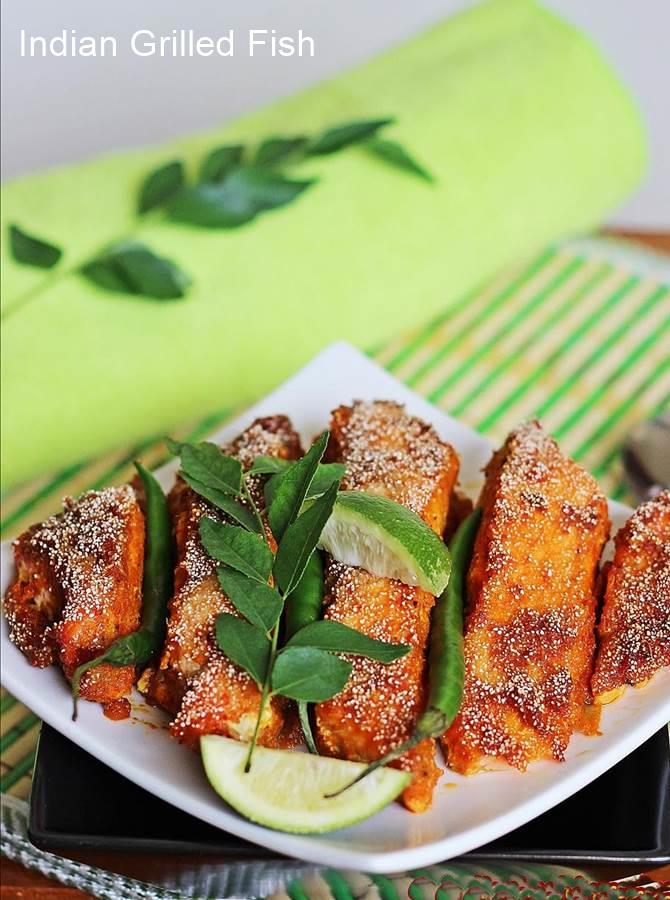 Indian style grilled fish – This is another simplest recipe to make, just marinate the fillets and pop it in the preheated oven. You are good to enjoy this under 40 mins. The star of this recipe is the Indian spice powder that adds a delicate aroma to the fish. Semolina or corn flour is used to give a crisp texture. This one too can be eaten as a starter , snack with a cup of tea and as a side with some rice. I have used salmon to make this, but any other kind is just good to go with.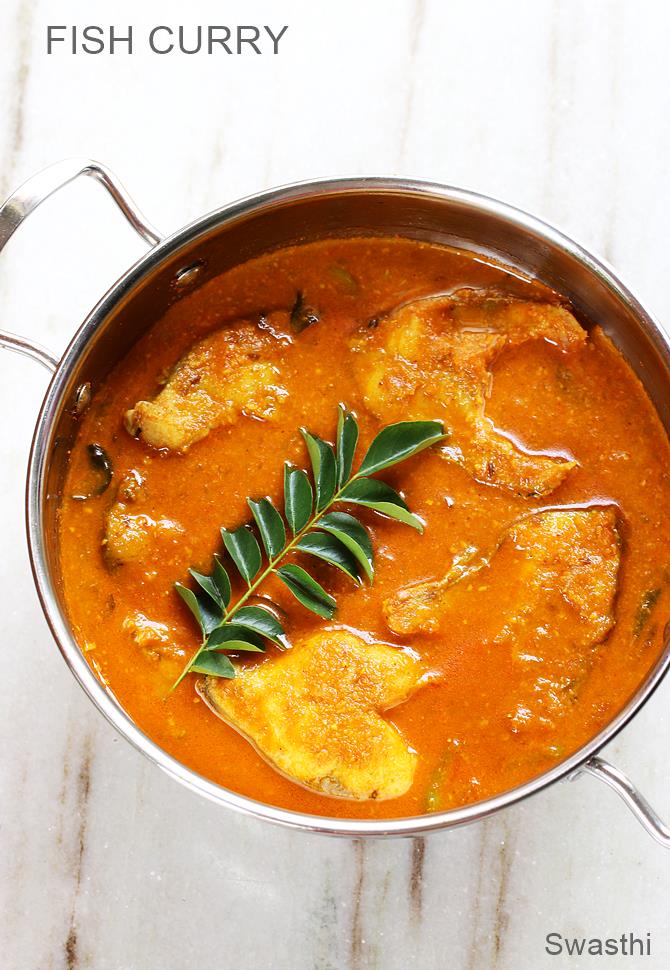 Fish curry made in South Indian style. Mildly spicy, aromatic and delicious gravy made with minimum and basic ingredients. It goes great with plain rice or roti. Some fried papads, onion and cucumber wedges will compliment the meal. You can also serve it with plain paratha, Jeera rice or Ghee rice.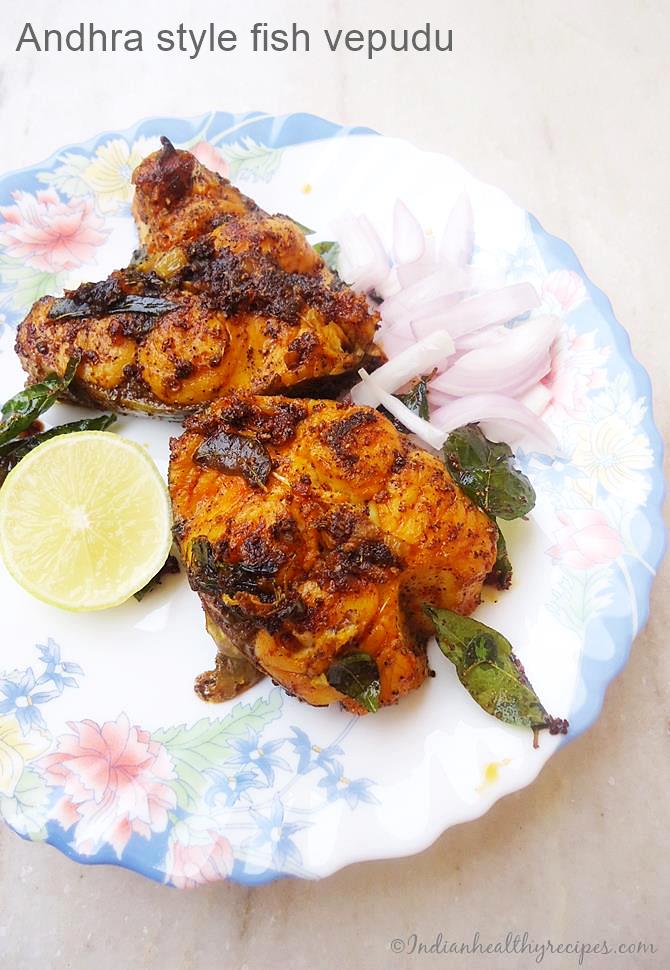 Fish vepudu – I have shared 2 ways of making vepudu in this post. One of the methods is very unique and is made using fresh water fish. If you have left over gravy or curry, you can make this method of fry which tastes really excellent. As the pieces soak for long hours in the gravy, they absorb the flavors.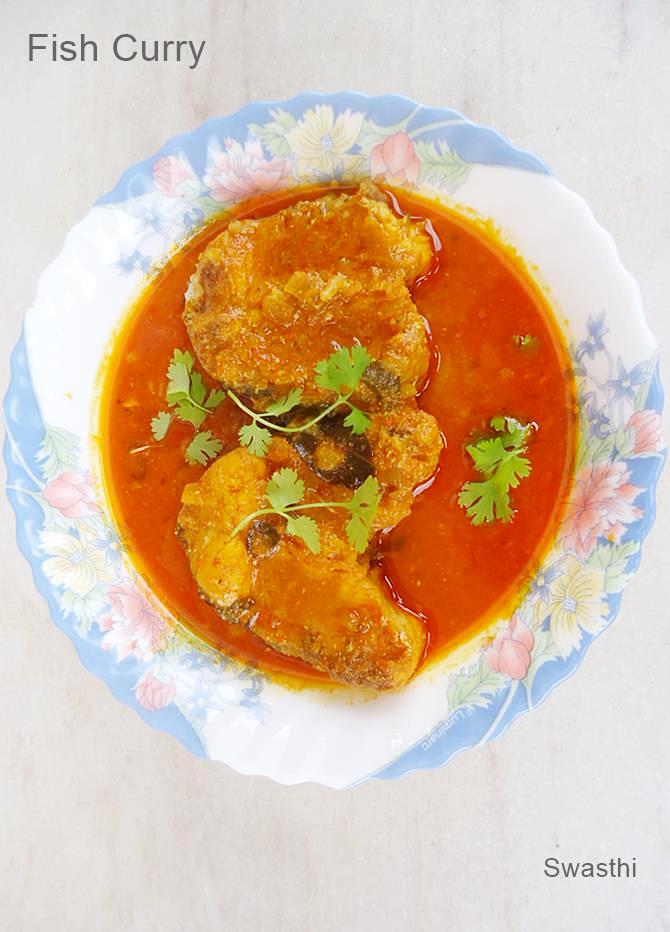 Chepala pulusu – Pulusu is a tangy gravy dish made in Andhra homes. I have shared a recipe of chepla pulusu that is a family favorite which is served with rice. Each region has a different method of making this pulusu. I have shared my mother's recipe which is different from the way it is traditionally made.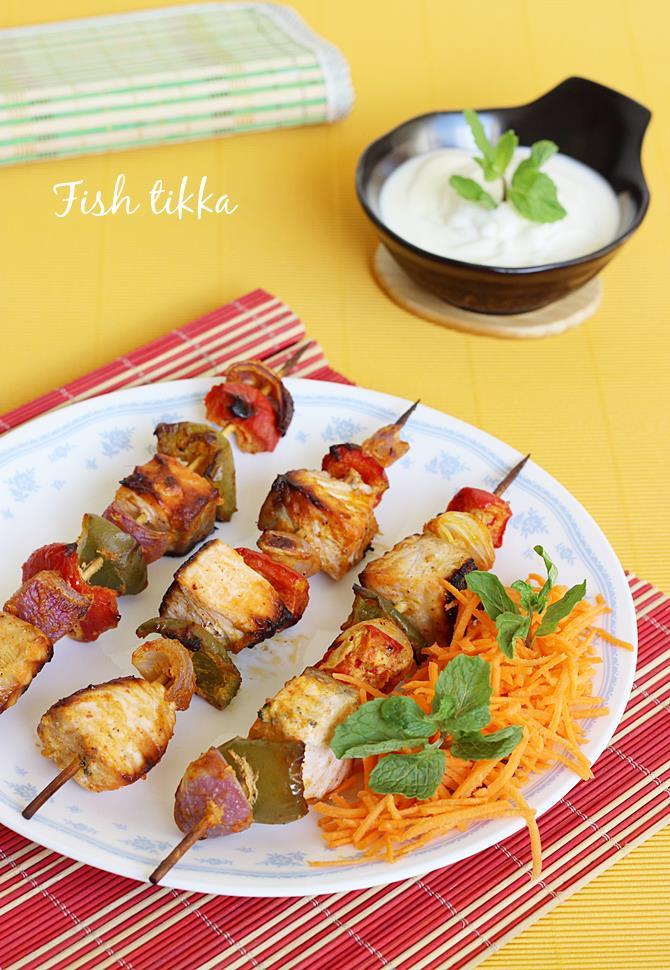 Fish tikka – Tikka are chunks of meat marinated in spiced yogurt and then grilled in tandoori clay oven. In the modern days since most of us do not own a tandoori oven, it is made in electric oven or barbecue pits. To make this dish, I have marinated salmon cubes in tandoori marinade for overnight and grilled in a oven. The chunks turn out to be mouth melting, super delicious, aromatic. It is served as a appetizer but can also be used in wraps, burgers and salads. These can also be added to a gravy to make this tikka masala.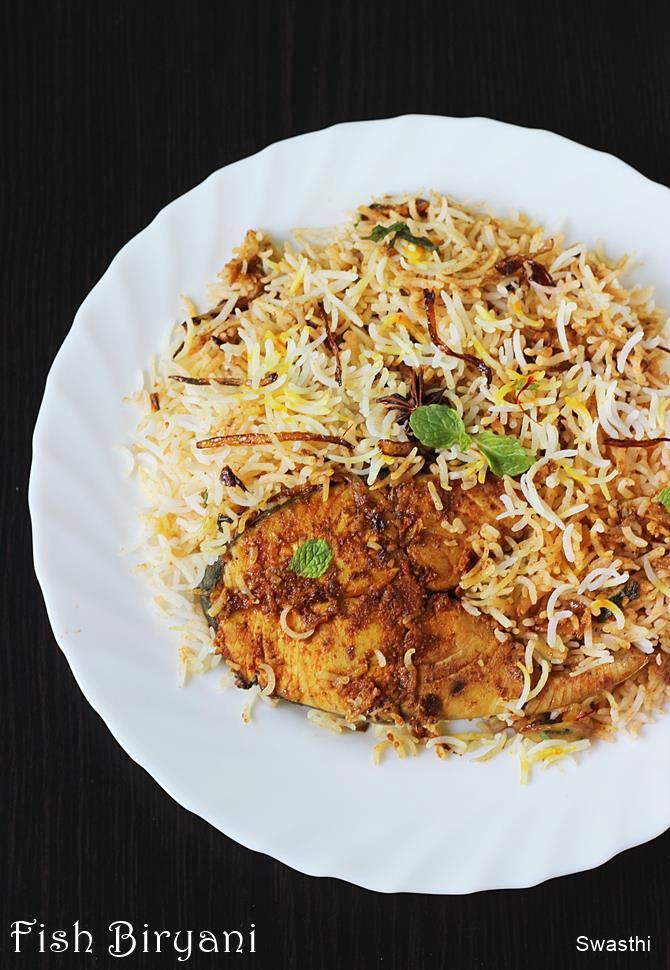 Fish biryani – Biryani needs no introduction if you have ever been to an Indian restaurant. This dum biryani is one of the delicious and simple to make, the end results are extremely good. This layered dum biryani is unique in taste and flavor and is a must try if you love fish and basmati rice.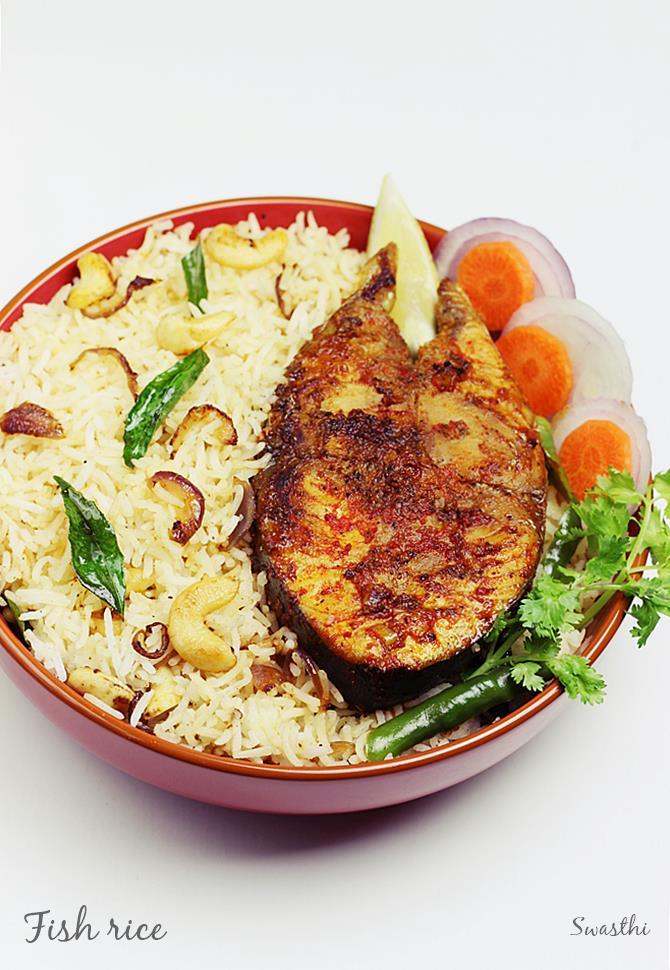 Fish ghee rice This tawa fish and rice is something I make when I am short of time and yet wish to eat something delicious and quick for dinner. The whole nutritious and healthy meal gets done just under 35 minutes. A bowl of fresh sliced veggies is all that you need to make it a balanced meal.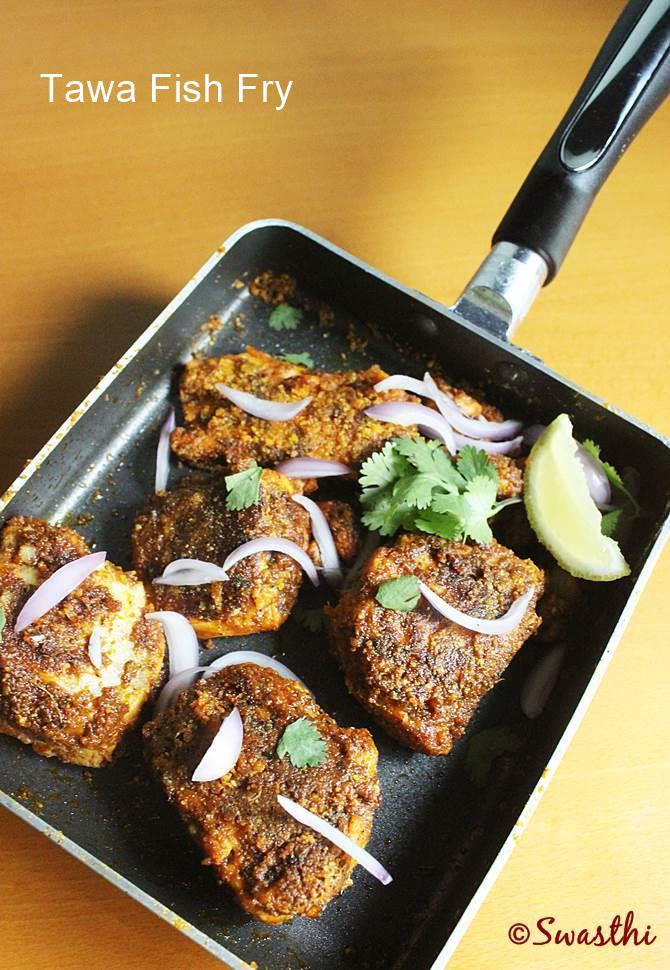 Amritsari fish is usually made by deep frying fish. But I have shown how to make it on a tawa. Th spice mixture and chickpea flour is all that makes the dish very very flavorful and delicious. The flavor of this amritsari dish comes very close to a pakora except the crisp texture is missing since I have pan fried. This is best to be eaten with rice.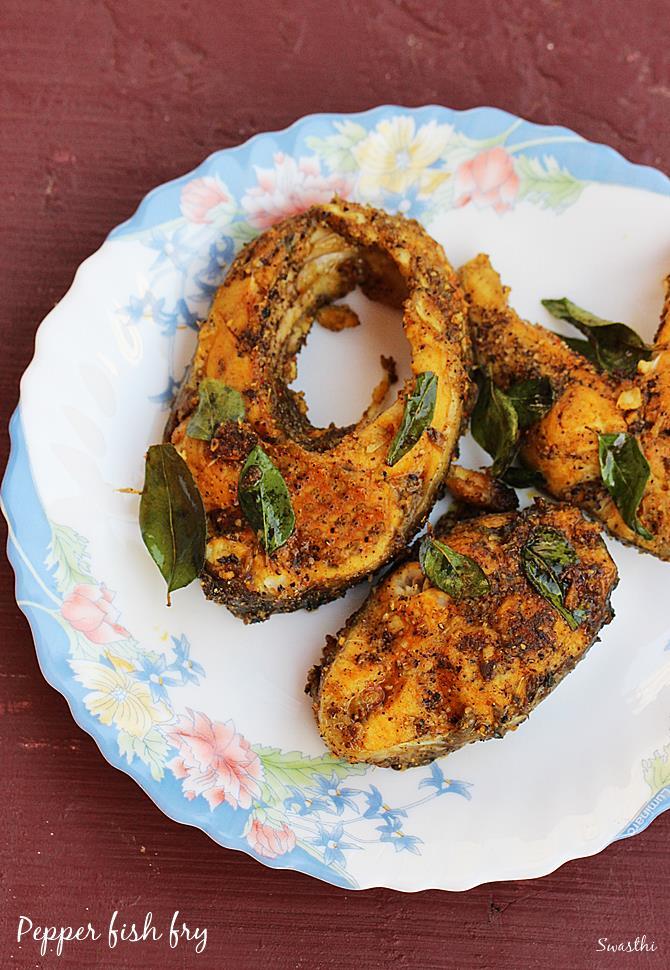 Lemon pepper fish – Pepper fry is one of the popular dishes from south Indian cuisine. The flavor of curry leaves, coarsely crushed pepper and fennel seeds adds so much to this pan fried fish. It is one of the favorites at home during winters.