Top 10 Indian recipes – Indian cuisine is well known for its delicious, aromatic, spicy & mouth watering foods. Here are the Top 10 Indian recipes from this blog. One can find these foods on any restaurant menus not only in India but also abroad. The collection shared here includes Indian non-veg & veg recipes that are made in restaurant style, home style and traditional styles. Some of these have been shared with short videos too for easy understanding.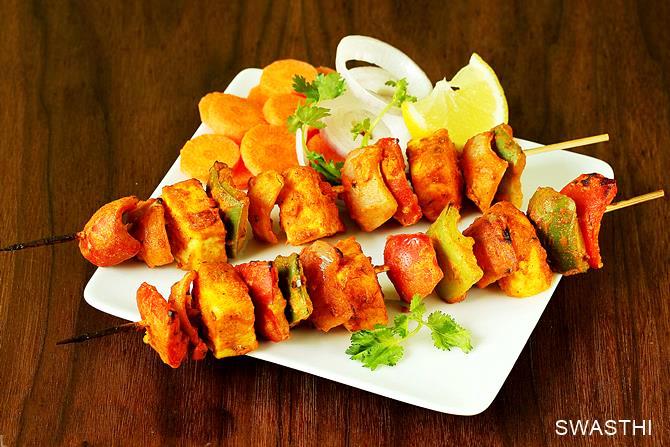 I have not listed the dishes in the order of popularity as it was very hard for me to decide. Here are some more Top 10 recipe collections you may like
Top 10 Snacks Recipes
Top 10 Breakfast Recipes
Top 10 Rice Recipes
Top 10 Chicken Recipes
Top 10 Indian recipes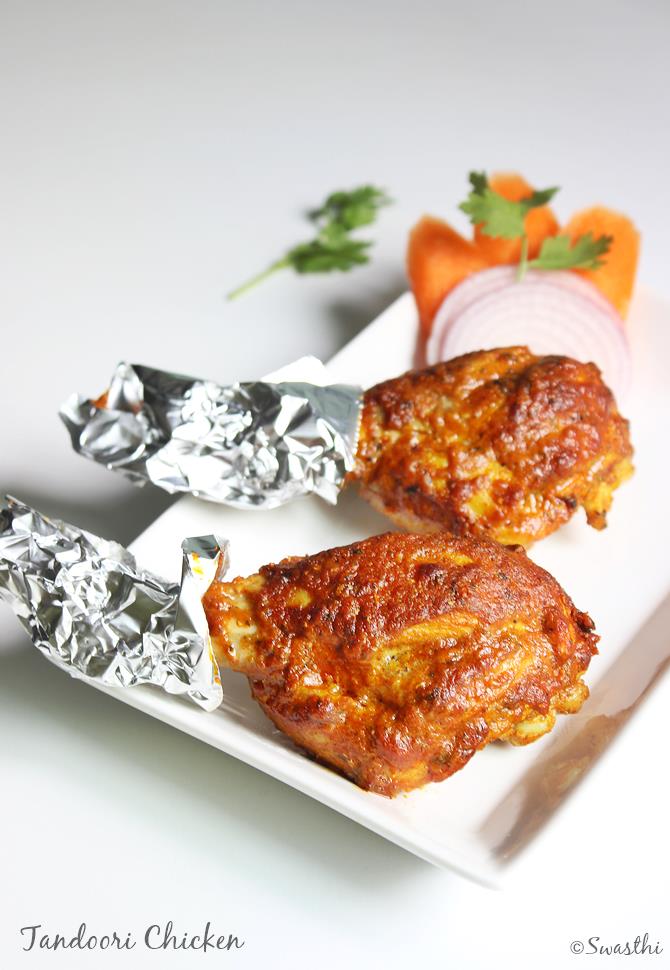 Tandoori chicken is one of the popular Chicken recipes from North Indian cuisine. This post helps you to make a very good restaurant style tandoori chicken at home. It is served as a starter / appetizer in buffets, parties, celebrations and in restaurants. In the earlier days, it was made in a tandoor clay oven but in the modern days these are also grilled in electric ovens and smoked using a char coal. Tandoori chicken kebabs, chicken tikka and sheekh kababs are some of the similar recipes.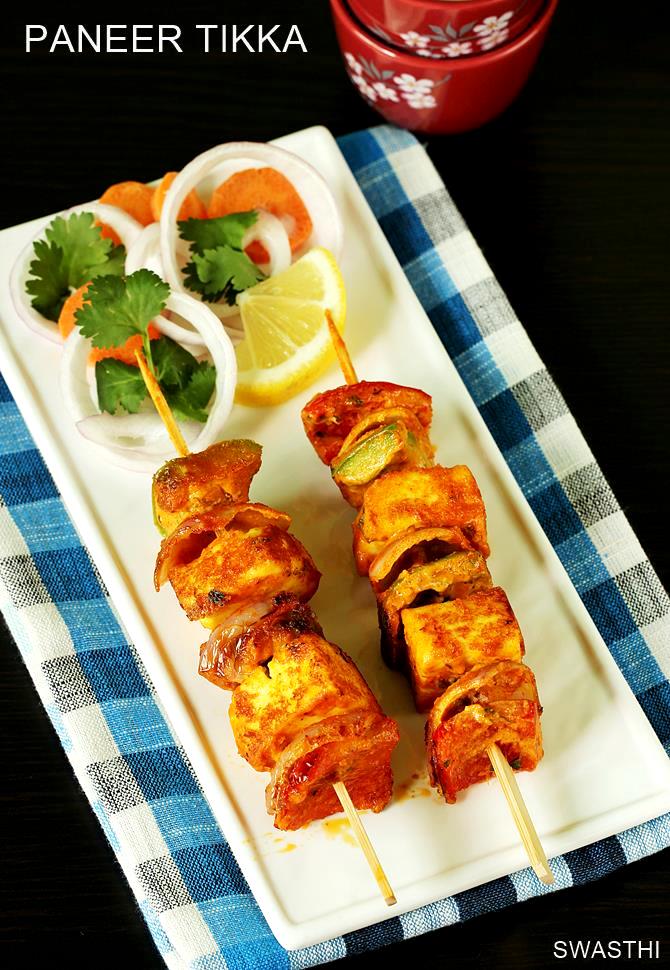 Paneer tikka recipe – This post shares the method of making soft mouth melting tikkas in a oven and on tawa, an Indian griddle. Paneer tikka is as popular as the tandoori chicken tikka and is a vegetarian option. To make paneer tikka, cubes of Indian cottage cheese are marinated in spiced yogurt and grilled in tandoor oven. The other vegetarian grilled Snack that is as much popular is this Hara bhara kabab.Both the tandoori dishes are served with a mint yogurt raita / chutney.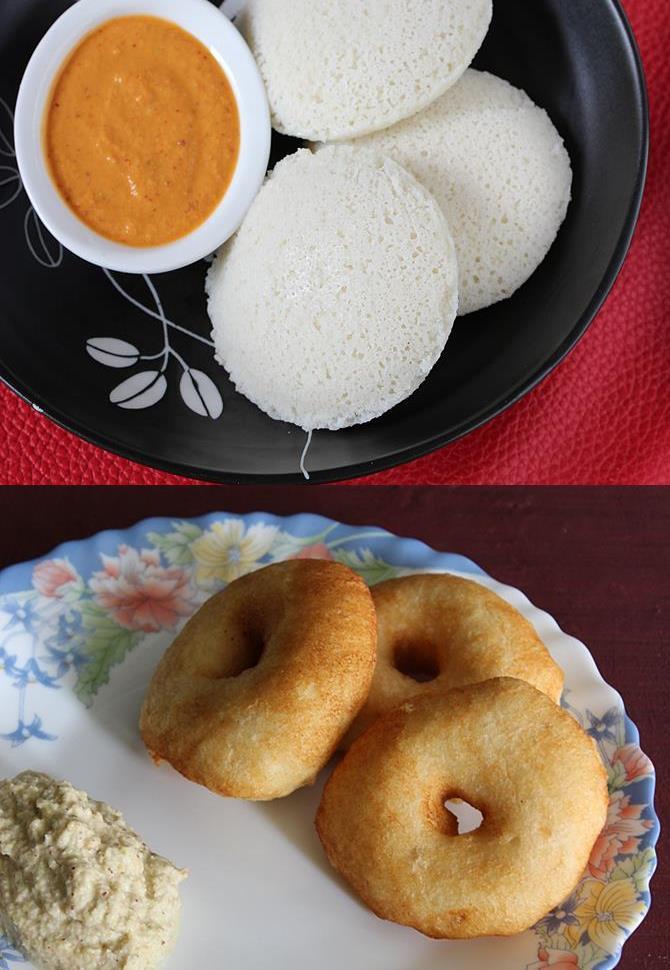 Idli and Vada – Idli & vada are a popular set of Breakfast foods from south Indian cuisine served with Tiffin sambar and Coconut chutney. Be it a wedding breakfast or a buffet breakfast or festival breakfast, one can always find this combo made in most traditional South Indian homes. Most tiffin centers also have this combo of idli-vada sambar-chutney on their menu.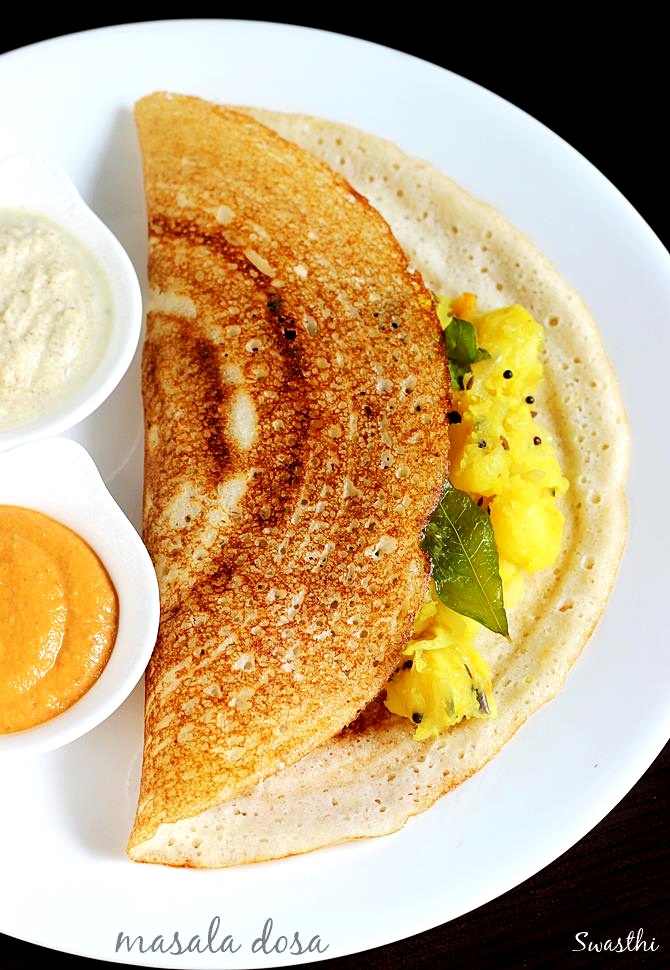 Dosa recipe – This post guides you on how to make a basic dosa & masala dosa at home, just like the one we get in South Indian tiffin centers. Dosa is a crisp, delicious and mouth watering Indian crepe that has robbed the hearts of millions of foodies across the globe. It is an everyday breakfast food of South Indians and is served with a potato masala, sambar and chutney. You may like to check this post on collection of dosa recipes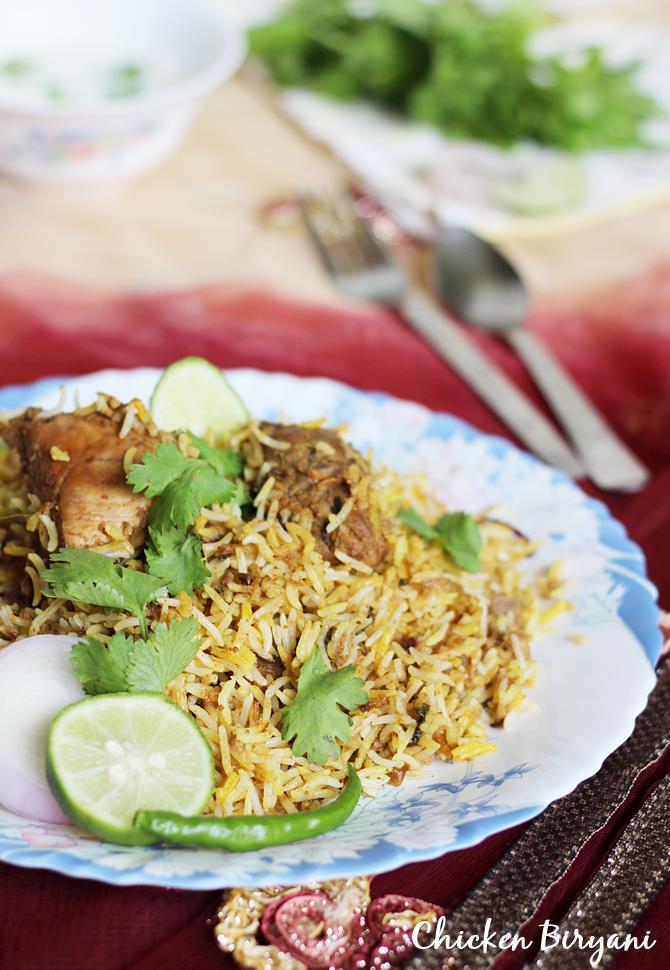 Hyderabadi chicken biryani is a classic, aromatic and delicious dish made of spices, chicken and basmati rice. Originally biryani was made with mutton, in the modern days most people restrict to chicken due to diet restrictions. To make this dish, chicken is first marinated in spices and yogurt for long hours to tenderize it. Then partially cooked rice is layered over the tenderized meat and dum cooked. This recipe yields chicken that is tender, soft and full of flavors with aromatic biryani rice. Biryani is served with Shorba or Salan and Raita. You can also find a collection of Biryani recipes here.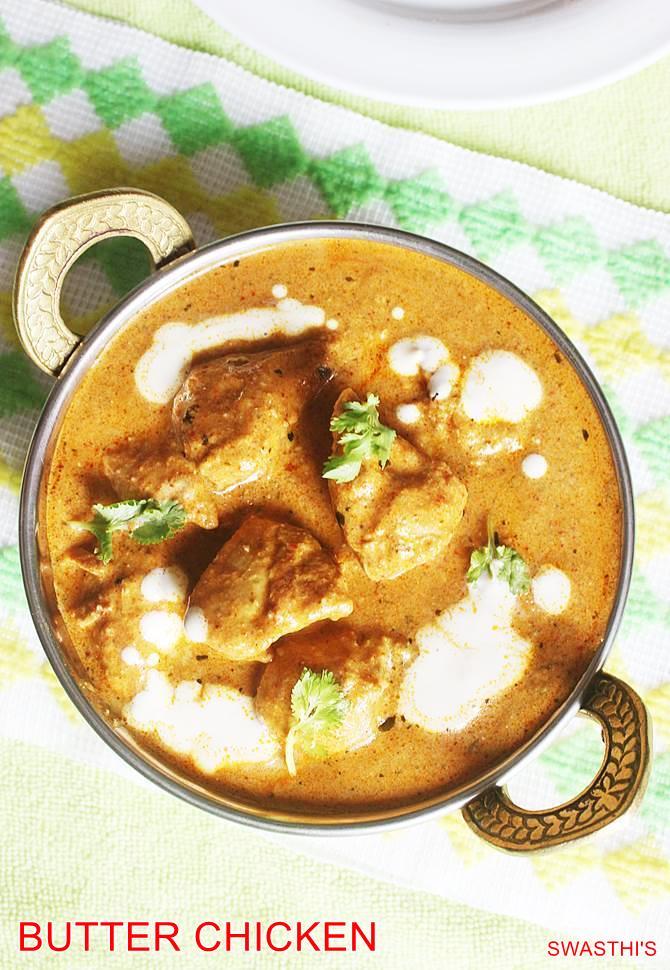 Butter chicken recipe – A detailed post on making yummy Indian butter chicken also known as chicken makhani. To make this dish, chicken is marinated overnight in yogurt and tandoori spice mix. Then grilled in tandoori oven. But in this post I have shown how to make it on a tawa. A delicious creamy makhani gravy is prepared for the base. Then the grilled chicken is added to this and simmered for a short time. The other popular variations of this are the Chicken tikka masala and Chicken butter masala. Butter chicken is served with basmati rice, Jeera rice, naan, garlic naan or tandoori roti.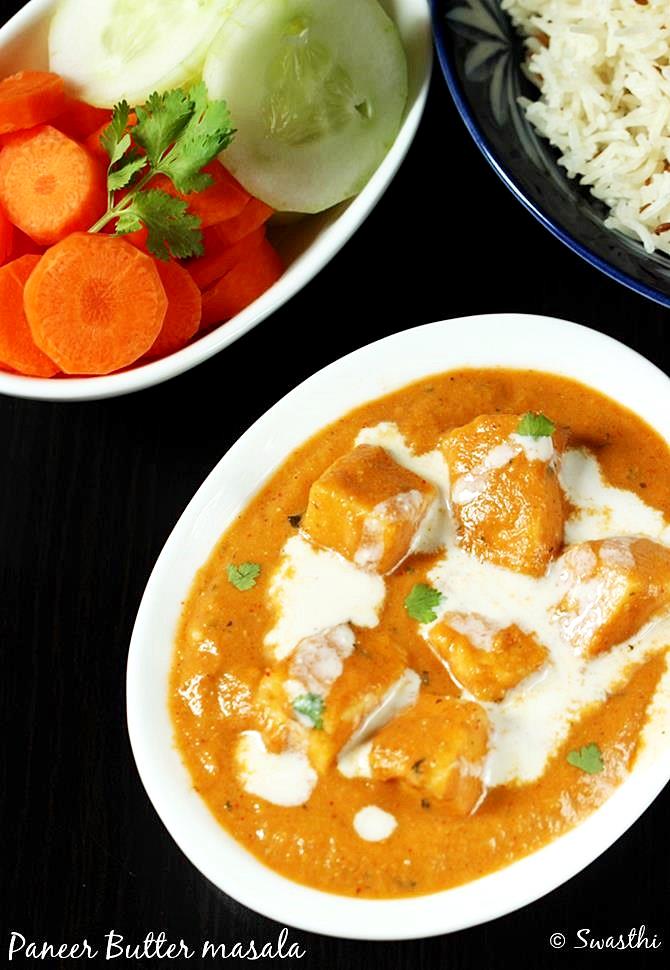 Paneer butter masala is another restaurant style recipe that yields delicious, creamy and rich gravy. This is similar to the Paneer makhani but tastes entirely different. Other similar Paneer recipes are this Malai kofta and Paneer lababdar.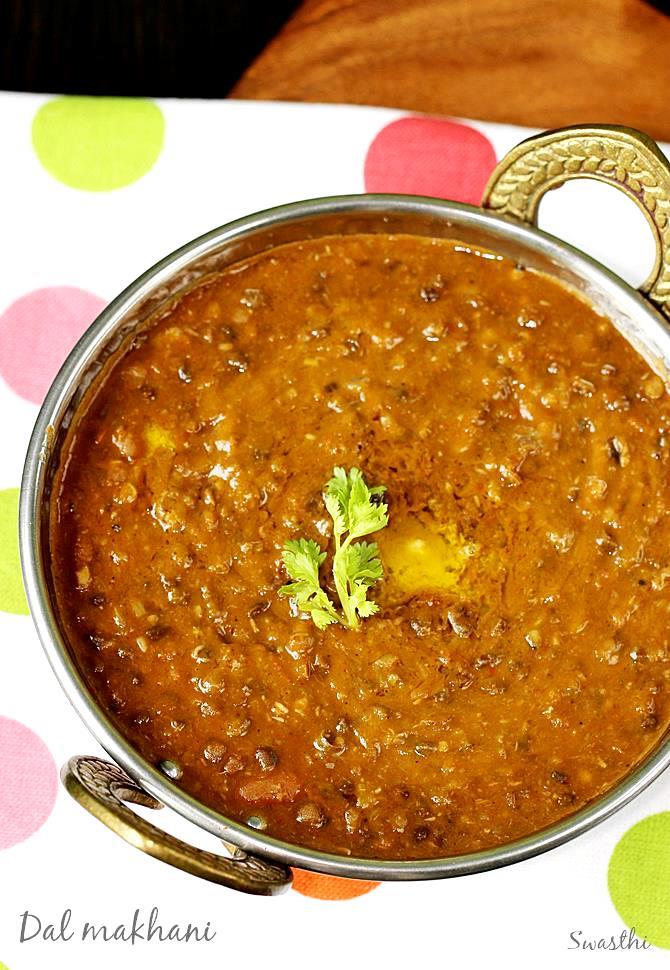 Dal makhani recipe helps you to make one of the best slow cooked black lentil dish that tastes unique and delicious. This popular dish from punjabi cuisine was traditionally slow cooked on wood fire for several hours to get the rich and creamy taste. Similar other popular recipes are this Chana masala and Rajma masala.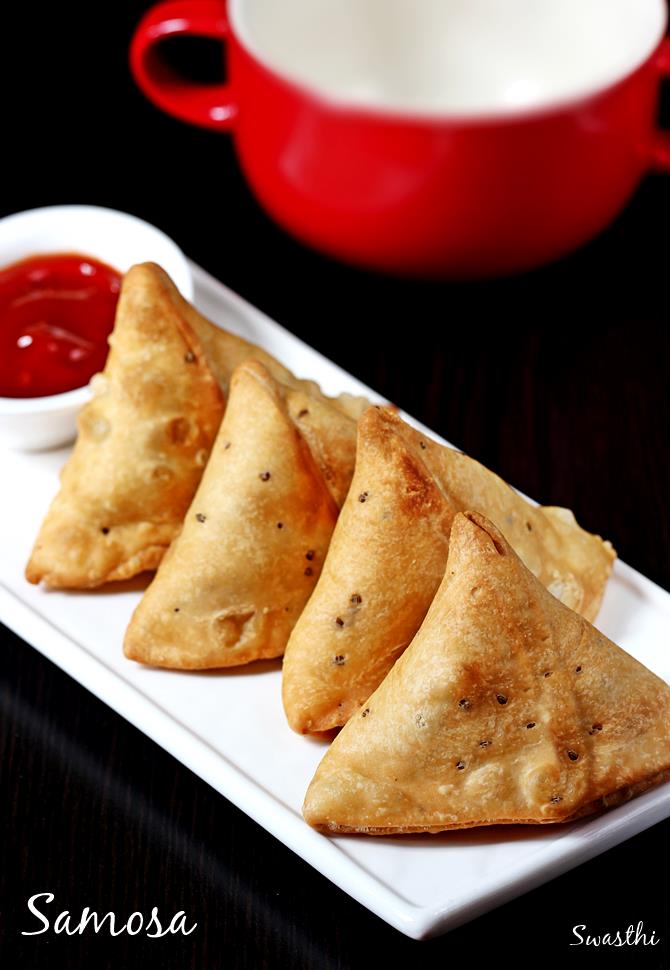 Samosa recipe – Samosas are quite popular in India and neighboring countries. One can find these in street stalls, restaurants, chaat houses etc. I have shared how to make crispy and delicious potato stuffed samosas. To make the meat version, you can use this keema recipe for the stuffing.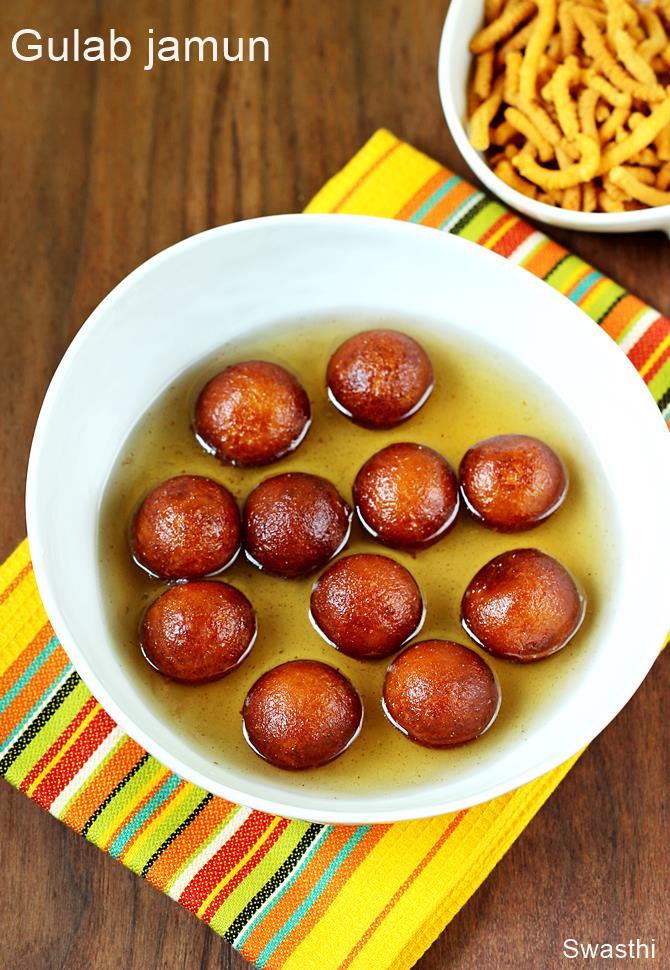 Khoya Gulab jamun recipe – This post shows how to make mouth melting, soft yet firm gulab jamuns using khoya i.e milk solids. If khoya is not available in the place where you live, you can also try these milk powder Gulab jamun. Most people love to serve gulab jamun with Ice cream. One of the other popular Indian recipes is this Carrot halwa recipe.