Mutton Recipes from Indian cuisine. A small collection of mutton recipes that will help you to cook soft, tender, flavorful and delicious dishes. Mutton is one of the meats which has a strong flavor of its own and has a fibrous texture. Hence it needs to be cooked with some tips in mind to bring out that unique flavor, taste and soft texture.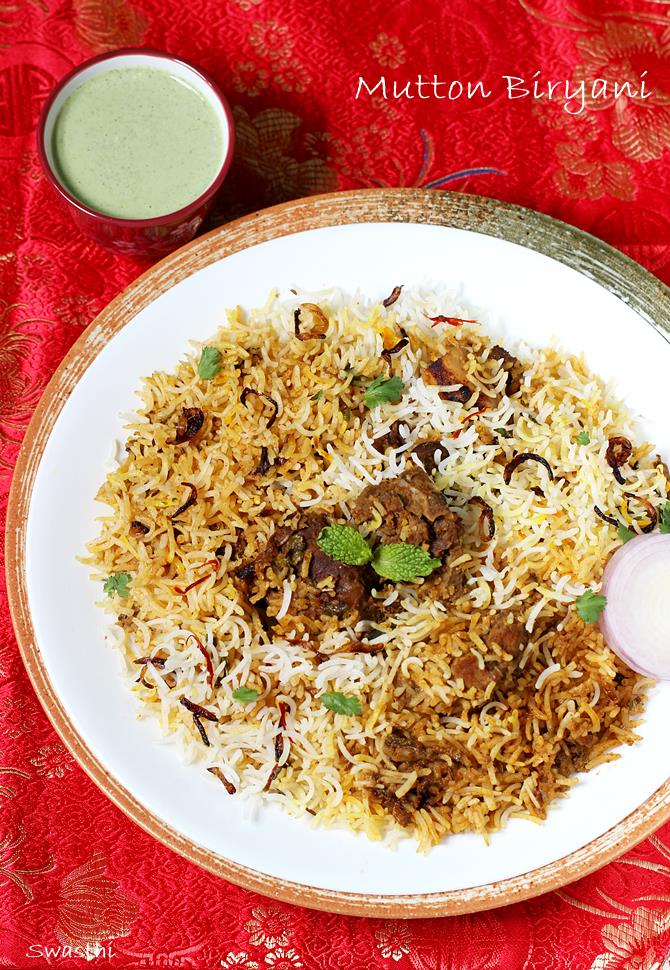 In Indian cuisine, it is mostly used to make curry, biryani, kofta, chops and kababs. I have put together mutton recipes that I have shared earlier on the blog.
You may like to check these other collections
70 Chicken Recipes
Top 10 Chicken Biryani Recipes
Top 10 Chicken Curry Recipes
Indian mutton recipes – curries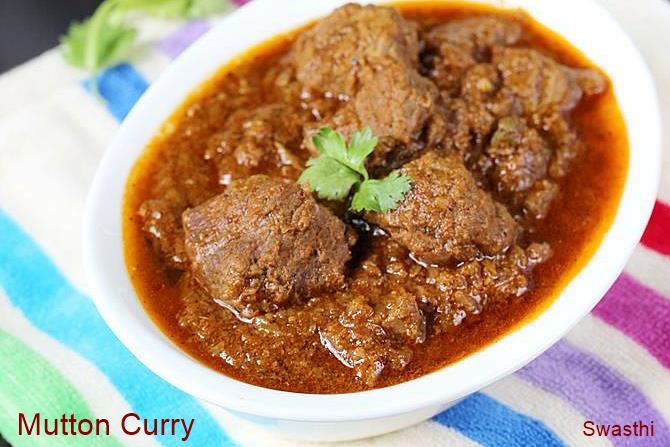 Mutton curry – A generic mutton curry recipe without any regional touch. Indian cuisine is diverse and every food is cooked in so many ways based on the regions or states. This recipe is a generic one which helps you to make a very delicious basic gravy. The mutton turns out juicy, hot and moderately spicy. I have not used any special ingredients like coconut, coconut milk, lentils etc. This can be served with naan, roti, steamed rice, paratha or bread.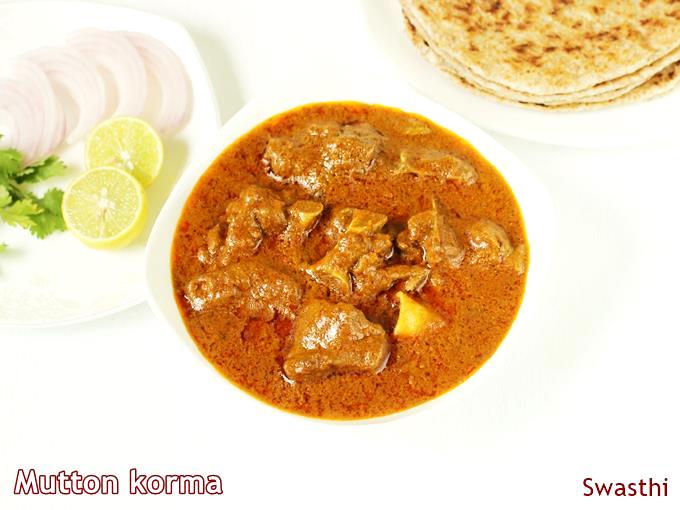 Mutton korma recipe – Slow cooked lamb korma made in North Indian style using yogurt, spices, spice powders and brown onions. This recipe uses a moderate amount of spices and is made in ghee which is the key flavor enhancer. It can be made using oil too. This is served with Naan, paratha or rice.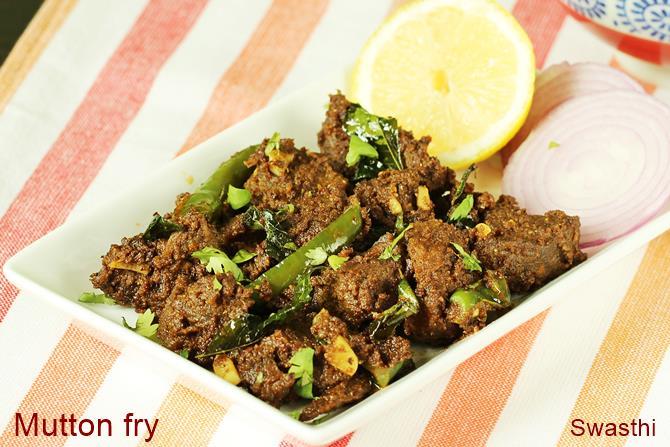 Mutton fry – Simple spicy andhra style dish in which meat is cooked until tender and then stir fried using masala powder and basic ingredients. This recipe is very very simple to make and can be tried even by a beginner. It is served with plain rice, roti or some bread. It can also be served as a appetizer.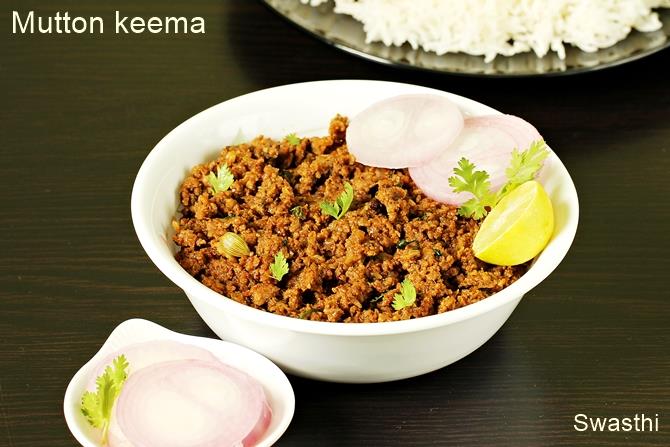 Mutton keema – Keema or queema is minced meat. This recipe shares how to prepare simple minced mutton curry. It is made with simple and basic ingredients that one would have in most Asian kitchens. This can be served in so many ways – with rice and salad. as stuffing in Sandwich, Wraps, Kathi rolls etc
Mutton recipes – Appetizers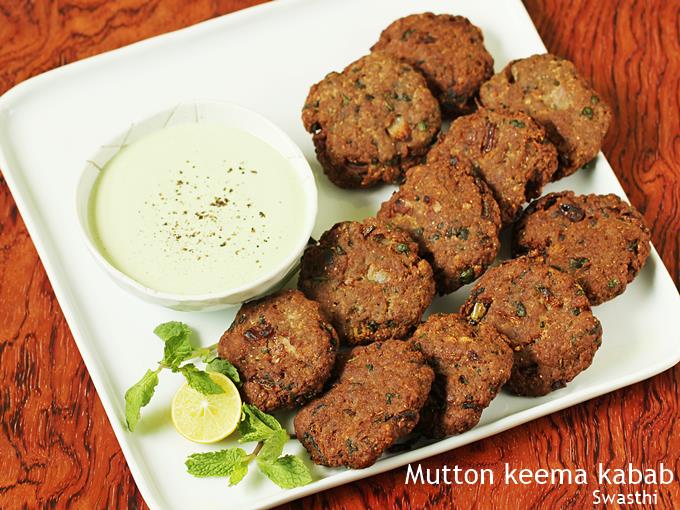 Mutton kabab recipe This recipe yields you one of the best tasting kababs that can be made at home. These are made with very basic ingredients and minced lamb meat. The kababs turn out crisp on the outside with a soft texture inside. They can be grilled over direct charcoal fire, in oven or deep fried. Mutton kababs can be served with mint chutney.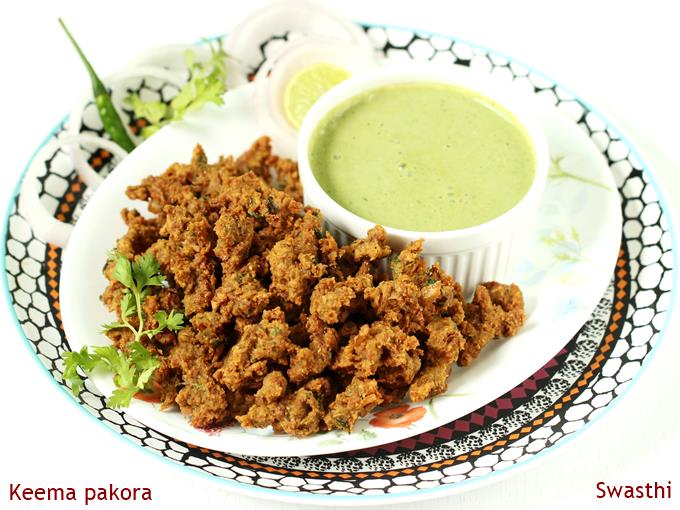 Mutton keema pakora – Minced mutton fritters made in Indian style. Pakora are deep fried snacks made with gram flour, herbs and basic spices. Keema pakora makes a fantastic appetizer for parties and can be served with any chutney or sauce.
Mutton recipes – Biryani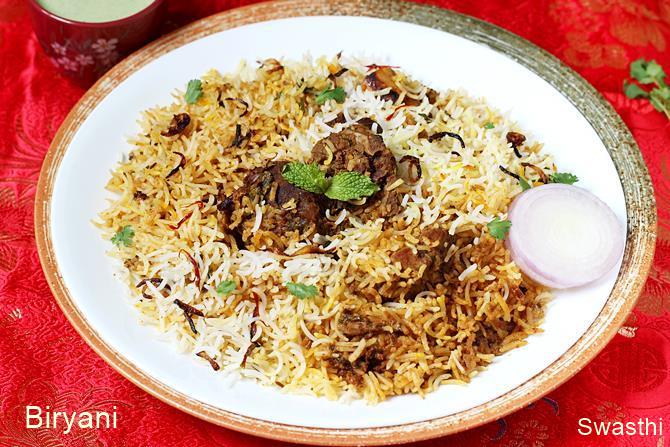 Mutton biryani – This is one of the best mutton recipes to try even if you are a novice cook. It yields a very good Hyderabadi biryani made in pakki dum style. I have shared a detailed step by step method of making this dish. To make this mutton biryani, meat is marinated in curd/ yogurt and spices to tenderize the tough meat. It is then slow cooked until tender to bring out the flavor of meat and spices as well. Then aldente cooked long grain rice is layered over it. This is again dum cooked together. The end results are great – tender, succulent and flavorful mutton biryani rice is ready. It is served with a Raita, Shorba or Salan.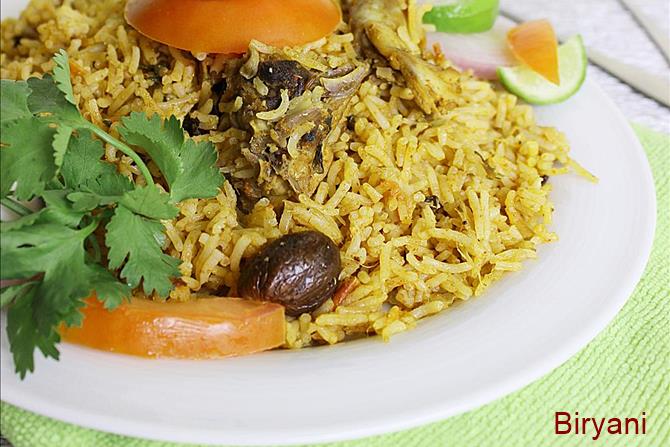 Mutton biriyani in cooker – Pressure cooker is one of the most used cookware in Indian homes. This recipe shares how to make one pot mutton biryan in a pressure cooker. The biryani made in a cooker is different from a dum biryani in taste. It is a quick and easy one to make when you do not have much time to prepare dum biriyani. A onion raita goes well with this.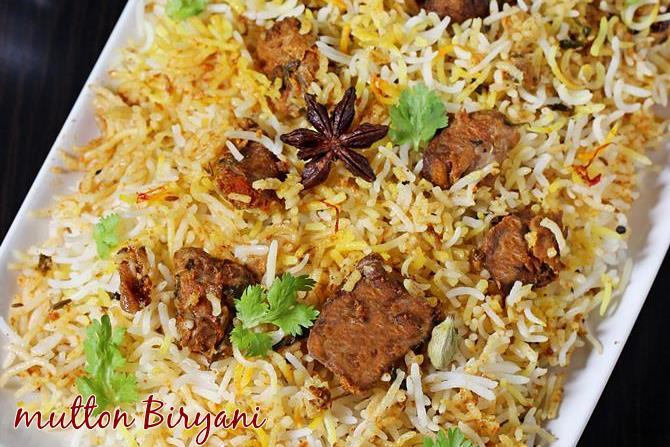 Hyderabadi mutton dum biryani made in kacchi style. Meat is marinated with yogurt and spices for a minimum of 4 hours to overnight. Then the raw marinade is layered with partially cooked basmati rice, mint, fried onions etc. This is another simple recipe made only in a series of 4 steps – marinate meat, cook basmati rice, layer the marinade and rice, dum cook (steam cook) to get an aromatic rice dish. This is served with mint raita, papads and a salan.