Top 10 sweets recipes – Most of us love to begin or end our festive meal with delicious desserts. Sweets & desserts symbolize happiness, festivity, togetherness & celebrations in most cultures and traditions across the globe. Indian culture is no exception to this and sweets or mithai are one of the most important in any festive or special meal. Most people even love to end their regular meal with a sweet. With the festive season around thought of compiling these Top 10 sweets recipes here.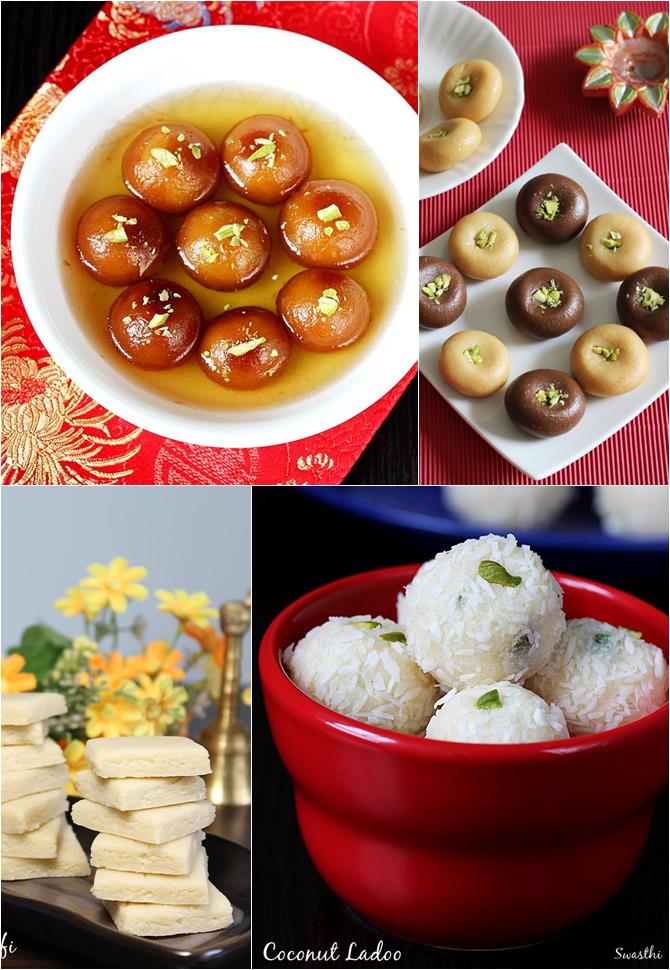 Traditional Indian sweets are made using Jaggery while many other varieties are made using sugar. This post includes some made with jaggery and some with sugar. We at home often indulge in sweets made with jaggery and limit desserts made with sugar except for festive occasions.
Top 10 sweets recipes
Rice kheer or payasam : One of the most basic Indian dessert recipe made with rice, milk, ghee and nuts. This is made in most homes in almost all regions of India. This can be made with jaggery or sugar. You may also like to check this traditional south Indian rice payasam made during festivals.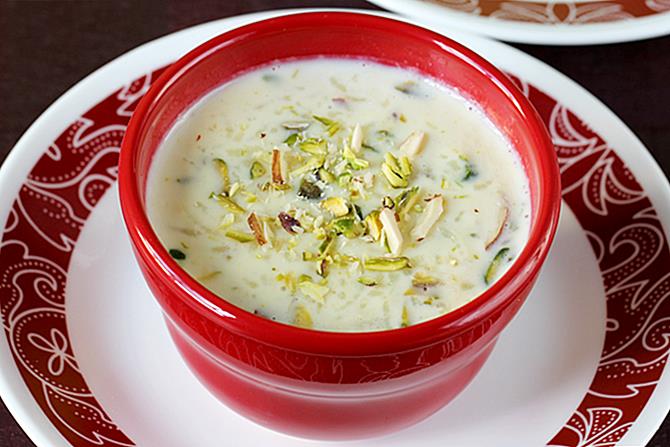 Gajar ka halwa or Carrot halwa is one of the most popular traditional North Indian dessert recipe made with carrots. Traditionally this recipe was made slow cooking carrots with milk, ghee and sugar. Finally garnished with nuts to give it a rich look and taste. The Quick, modern & shortcut recipes of this exotic dessert call for ready condensed milk and khoya / mawa which can be made in minutes. Both the recipes are shared in this post.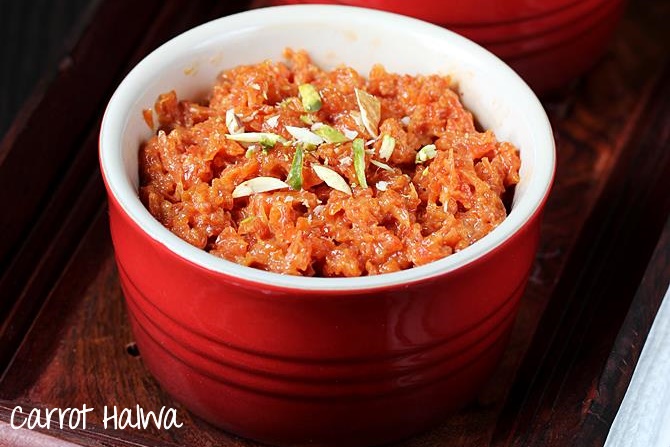 Gulab jamun : Is yet another popular classic Indian dessert made of milk solids called as khoya and sugar syrup. Deep fried berry sized balls made of khoya, paneer and flour are dunked in rose flavored sugar syrup. The recipe shared here uses milk powder instead of khoya / mawa which is used in the traditional recipe.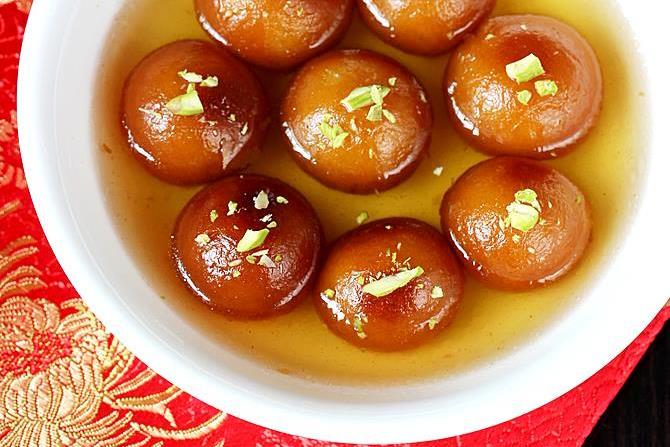 Shahi Tukda has originated from the Mughlai cuisine and is said to have been quite well known since the Mughal reign in India. Shahi tukda literally translates to Royal piece. This delicious and rich dessert is made by deep frying bread in ghee, pouring rabri or thickened sweet milk over it. To make this yummy dessert more appealing, rich and delicious, it is garnished with dry fruits and nuts. Another similar recipe is this Sheer khurma.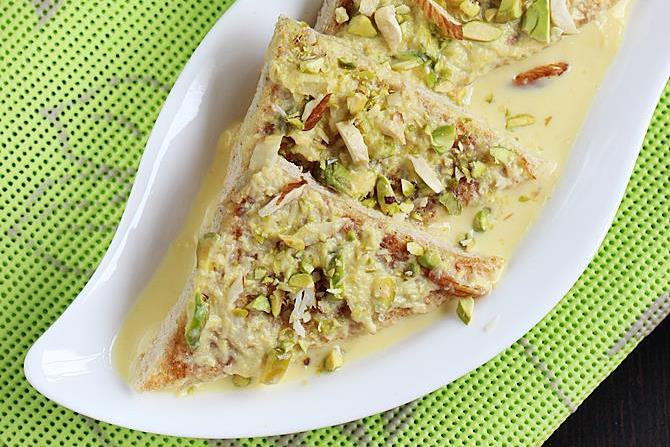 Sweet pongal or chakkara pongali is a gem among the traditional South Indian festive sweets. It is made with moong dal, rice, jaggery and ghee. Traditionally it was tempered with edible camphor made from plant extracts and then garnished with ghee fried nuts and raisins. I have shared my family recipe here which has been the most popular and top festive sweets recipes on the blog for the past 4 years. You can also check this bellam pongali made on similar lines.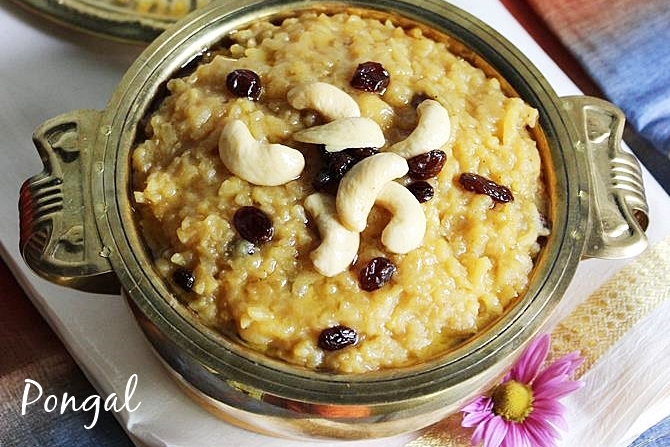 Coconut ladoo – Ladoos are Indian style sweetened balls made with ingredients like flour, nuts and other similar ingredients. These coconut ladoos are made with just 4 basic ingredients fresh coconut, milk, sugar and ghee. You may also like to check this quick version of coconut ladoo made using condensed milk and desiccated coconut in just 15 minutes. Laddus are a favorite at home so I often share laddu recipes on the blog. You can also check this collection of 30 ladoo recipes.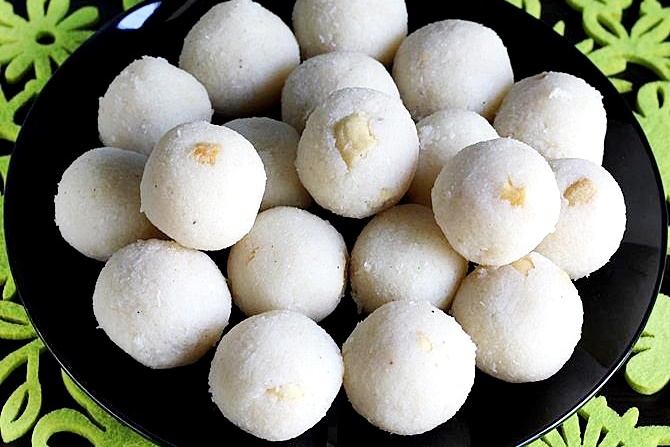 Coconut burfi: Burfi or barfi in the earlier days were made by condensing milk and then sweetened with sugar. Coconut barfi is a variation of the Indian milk burfi made with fresh grated coconut, sugar, nuts & with or without the use of milk. Coconut burfi is made in many ways. I have shared 2 recipes of making it in this post.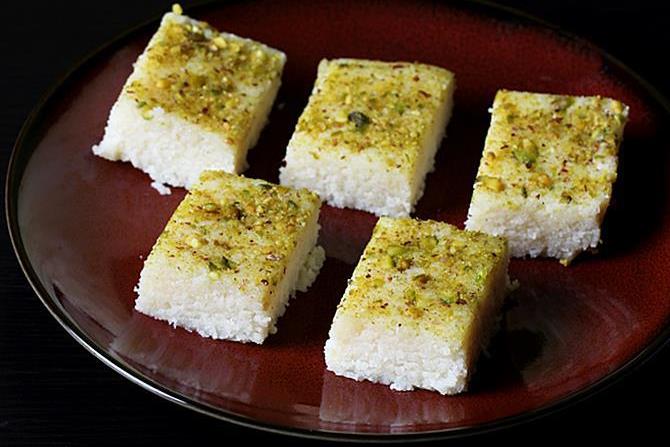 Kaju Katli also known as kaju burfi is another festive delight which is usually made to treat and gift friends and relatives during festivals and occasions. It is made of cashews, sugar and cardamom powder.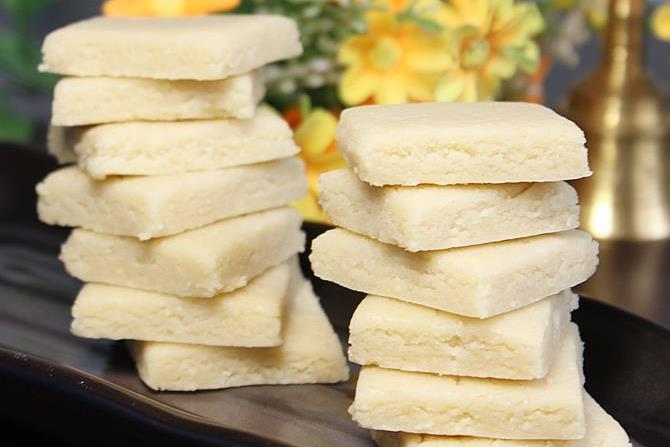 Rasgulla recipe These are spongy, soft and delicious Indian cottage cheese balls boiled in sugar syrup. Rasmalai is another popular dessert made similarly but served with rabri (thickened condensed milk) instead of sugar syrup.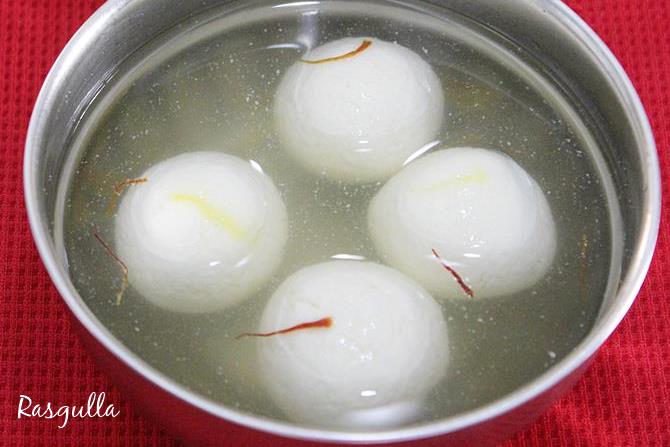 Puran poli Obbattu, holige, bobbatlu are the other names to these sweet stuffed flat breads. These are most commonly made in karnataka, andhra pradesh, tamilnadu and Maharashtra. There are various versions made with dal, coconut and jaggery stuffing. The recipe shared here is made of dal, jaggery and other basic ingredients.