Welcome 🙂 to Swasthi's Recipes® – indianhealthyrecipes.com , an Indian Food Blog on simple vegetarian and non-vegetarian recipes.
ABOUT ME
I am Swasthi Shreekanth, a mom to 2 young boys living in Singapore.
Coming from a very traditional Indian family, I learnt cooking good food from culinary experts in our extended family.
After 2 decades of experience in Practical Indian cooking, In 2012 I started this blog to share my recipes that are simple, quick, delicious and healthy.
Developing healthy & weight gaining recipes for babies is something I love the most & it gives me immense pleasure and happiness.
ABOUT THE BLOG
What started as a small space to share Baby food and kids' recipes, over the years has grown into a larger community for learning simple & healthy Indian cooking. Kudos to the Readers for making Swasthi's Recipes one of the Top Indian Food Blogs!
WHAT YOU WILL FIND ON SWASTHI'S
I share only recipes that are tried, tested and cherished by my family. What you see on the blog is what I make for my loved ones – family & friends.
I value our readers' time above all, so to avoid confusions and failures all the recipes are well written with step by step photos. I also share videos where ever needed or possible.
You can find food recipes for all seasons, every mood and any age group. Whether you are a newbie or an experienced cook, I am sure you will find exciting & practically possible recipes here that will enhance your cooking skills.
if you are new to this blog and do not know where to start, You can check my Latest Indian Recipes here
FOCUS ON HEALTH
I am a health freak and a food freak. I believe in eating wholesome foods for a happy mind and healthy body. So you will find lot of whole grain recipes made using Millets, – Ragi, Oats & Quinoa suitable to folks of all age groups including the aged.
Most of the everyday food recipes shared here call for ingredients that are rich, wholesome, & nourishing to the body. Most of these are free from refined or processed ingredients.
I also teach How to cook Restaurant style & Street foods in a healthy way without the use of harmful ingredients like artificial food colours, MSG, Vanaspati & other chemical additives. Most often I also try to minimise the use of refined flours and deep frying where ever possible.
NO SPONSORED CONTENT – NO PRODUCT REVIEWS
We value our readers trust immensely, so I do not do sponsored content and do not review products. I do not accept any free products nor do I accept any compensation to promote a product.
I do not do affiliate marketing as well. If I have mentioned any products, it is just to help my readers find the right ingredient or product needed for the recipe. I do not have any intentions of promoting the same.
COPYRIGHT
All the content published on this blog including images and text is copy right protected and belongs to Swasthi's Recipes – indianhealthyrecipes.com . It cannot be reproduced without written consent.
REACHING OUT TO SWASTHI
I appreciate all the readers who take time to write reviews, comments & suggestions on Swasthi's Recipes. They make me happy & are valuable to produce recipes that suit your needs.
CONTACT US
You can reach me personally at Swasthi's Recipes
SOCIAL NETWORK
You can get in touch with me on the social network
To get the latest updates on this blog, like my facebook page
You can follow me on pinterest

FEATURED IN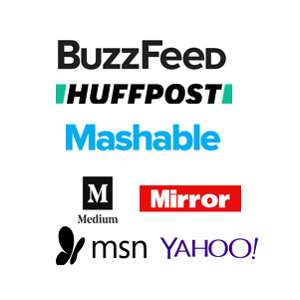 To receive an update on my latest posts through Email, you can subscribe here

Thanks for reading Swasthi's Recipes!



Our Privacy disclosure policy here.