Ragi recipes – Nachni or Ragi is one of the most commonly used millet in Indian cuisine especially in dry regions of Andhra Pradesh, Karnataka, Maharashtra and many other states. Many sources say that it was first cultivated in Hallur of Bagalkot district in Karnataka. Later the cultivation spreaded to the surrounding areas. Due to the ease of harvesting them with minimum water and no risk of pests, very soon it became one of the popular grain among the poor farmers having dry lands in Karnataka. According to various sources Ragi is one of the staple grains in Karnataka and 53% of the total production in India comes from this state.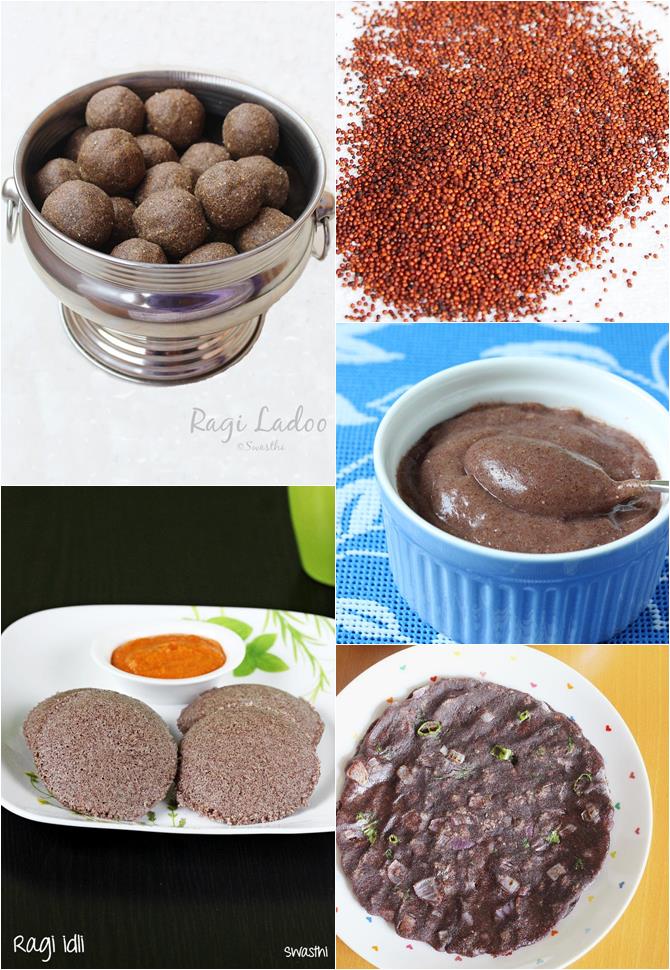 Ragi is the kannada name to this red millet often referred as finger millet in English. They are known as ragulu in telugu, kezhvaragu or keppai in tamil, Nachni in Marthi and Gujarati, Marwa in Bengali & Nepali and mandika in Hindi.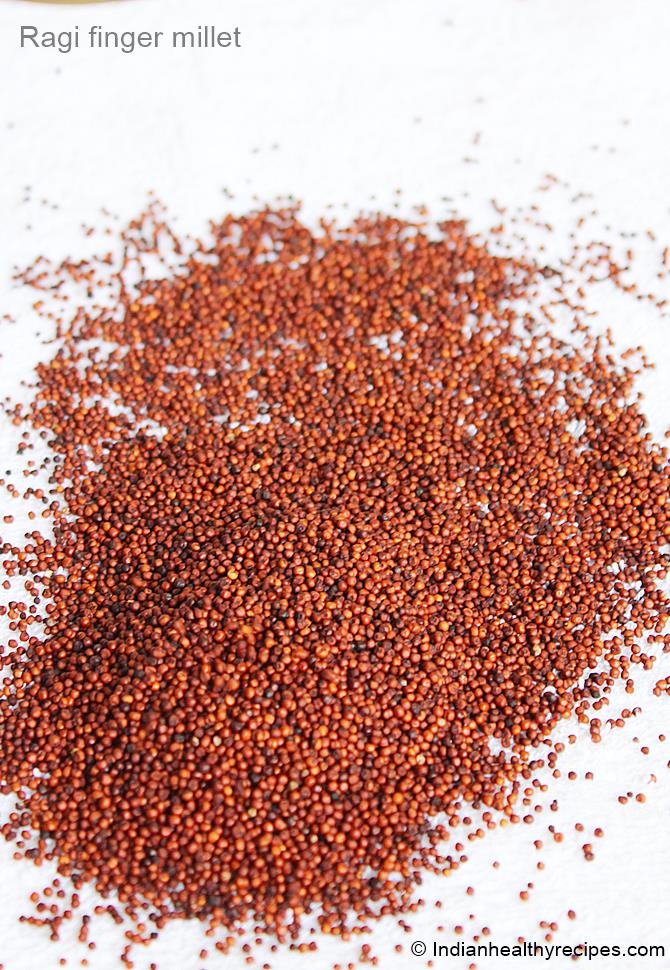 Ragi or nachni is a wonder grain and a power house of nutrition which can provide many health benefits. Being born and brought up in Karnataka, our main diet includes these red millets for our breakfast, lunch and dinner. I have shared 18 easy ragi recipes using flour, whole grain, semiya and even rava. I am compiling all the recipes here for easy and quick access.
Include this wonder grain in your diet and experience the amazing health benefits. All the ragi recipes are suitable to diabetics and even to babies.
Please note that the glycemix Index of ragi is high and also has a good amount of carbs. So it may not be suitable to all diabetics. Eating in moderation along with high protein foods like dal is the key.
21 Ragi recipes or Nachni recipes
Learn to make Ragi porridge : Great for morning breakfast, quick dinner or snack.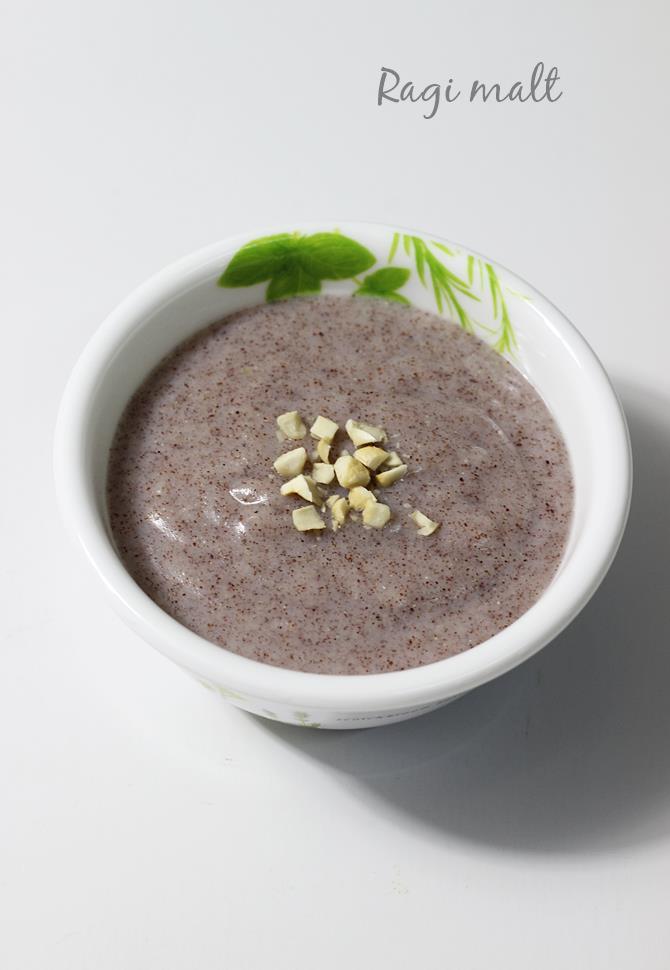 Ragi malt for babies: Learn how to introduce finger millet to your baby or toddler. Also tips included on how to use it to gain weight in kids and babies.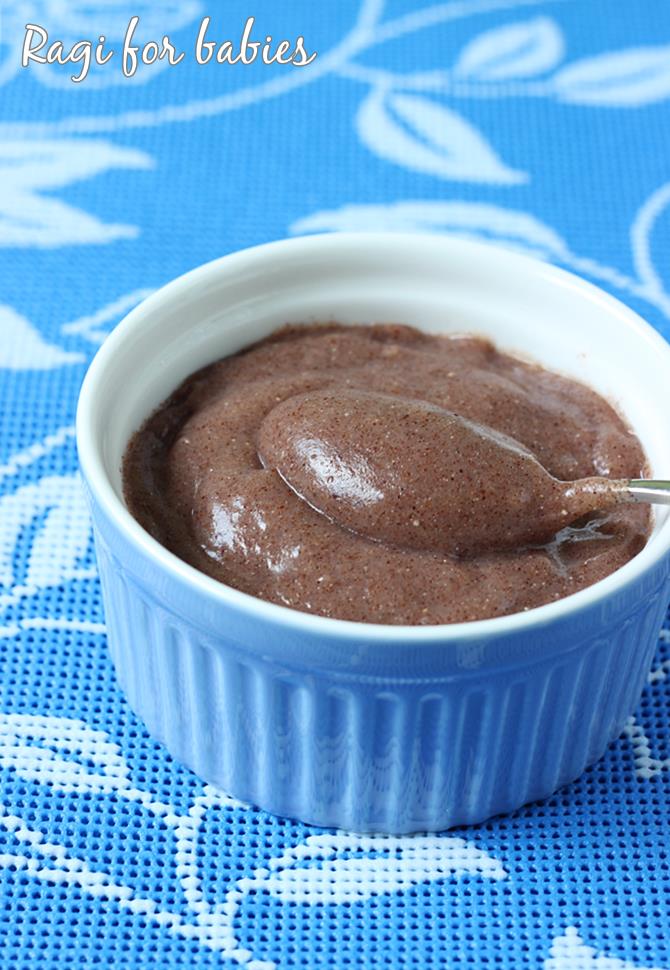 Apple ragi halwa : Another great way of consuming finger millet flour with flavors of apple. Another good breakfast dish to kick start your day.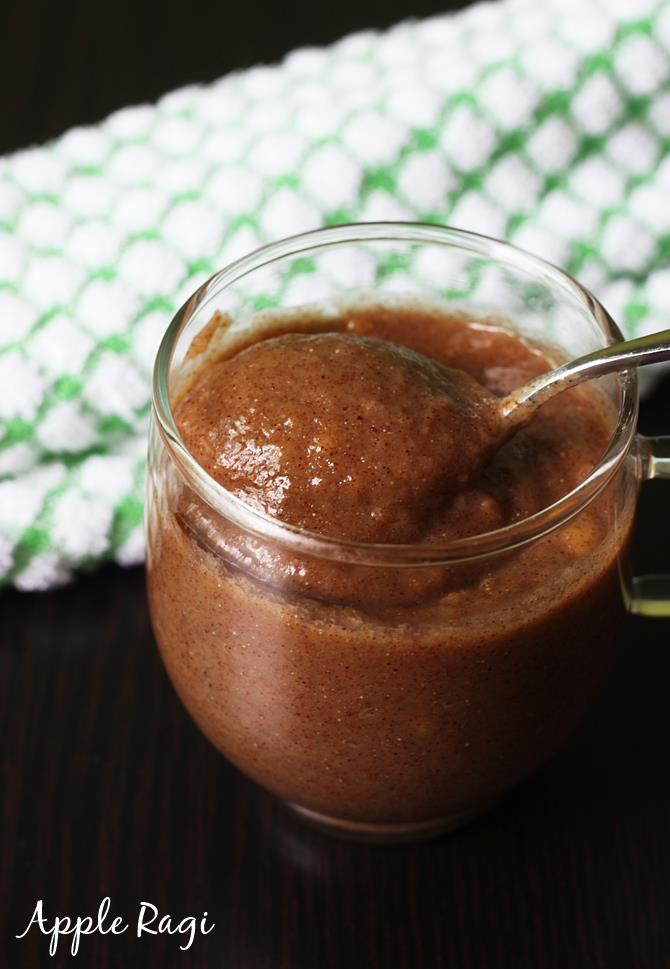 Ragi rotti : Traditional karnataka style spiced rotti. It is served with chutney and kosambari, a vegetable and lentil salad. Makes a good breakfast or lunch.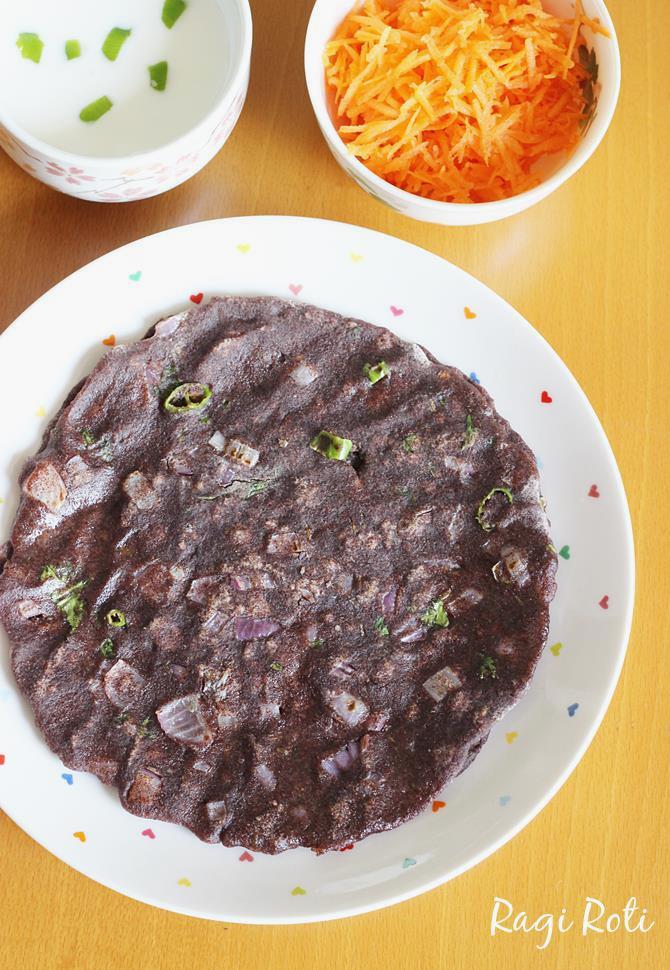 Ragi mudde : Balls made of finger miller flour, often served with dal or sambar.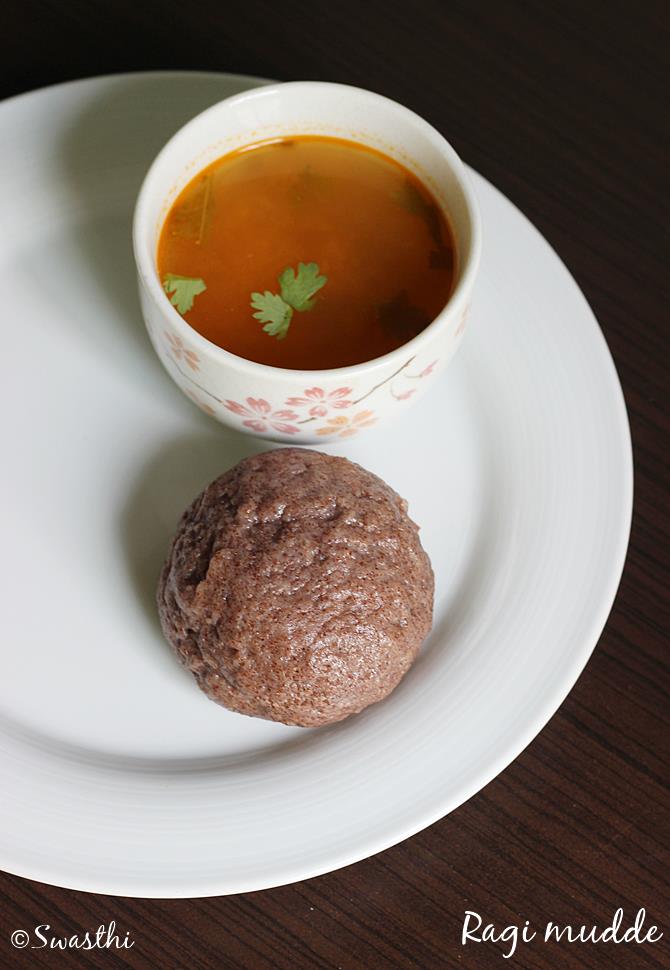 Ragi rava upma : Quick healthy breakfast that is wholesome and keeps you full for long.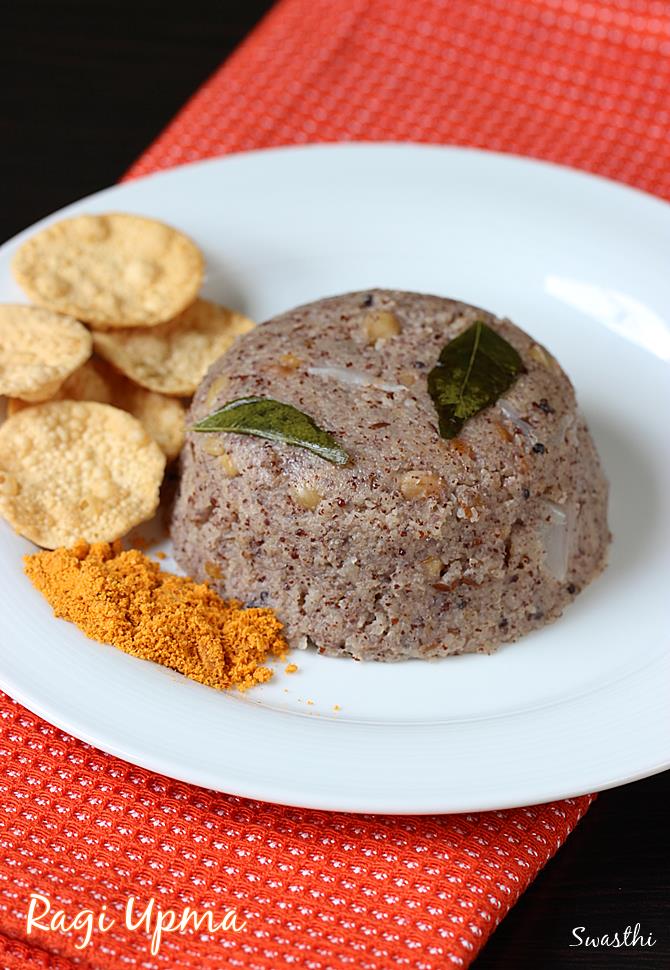 Finger millet dosa: There are 2 ways of making these dosa. Shared both the methods : Instant dosa made with flour and another method made with left over dosa batter.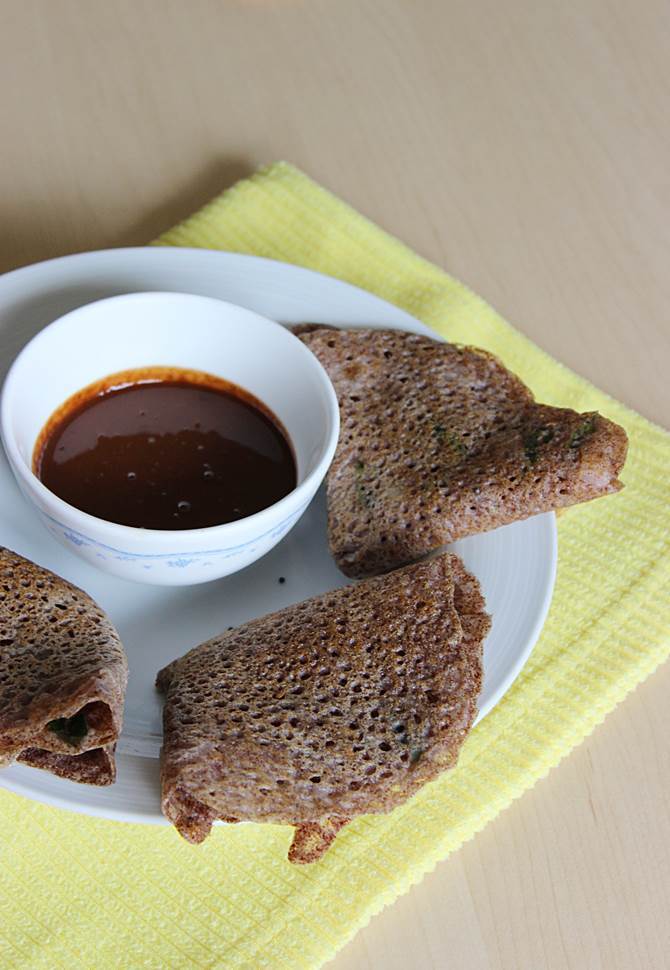 Ragi ladoo : Sweetened balls made with jaggery, roasted flour, sesame seeds and peanuts. There is a very small amount of ghee used in this recipe. They make a great snack for kids and anyone to enjoy after school or as a mid morning snack.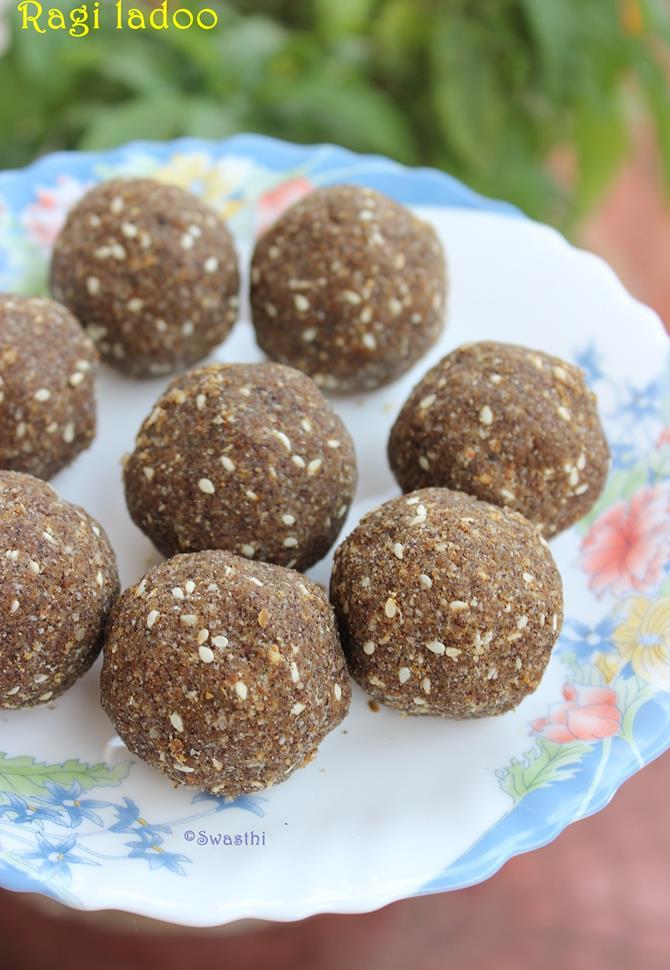 How to sprout and make finger millet flour at home : Step by step guide to sprout and make flour using whole grains. This can also be used for babies, kids and all.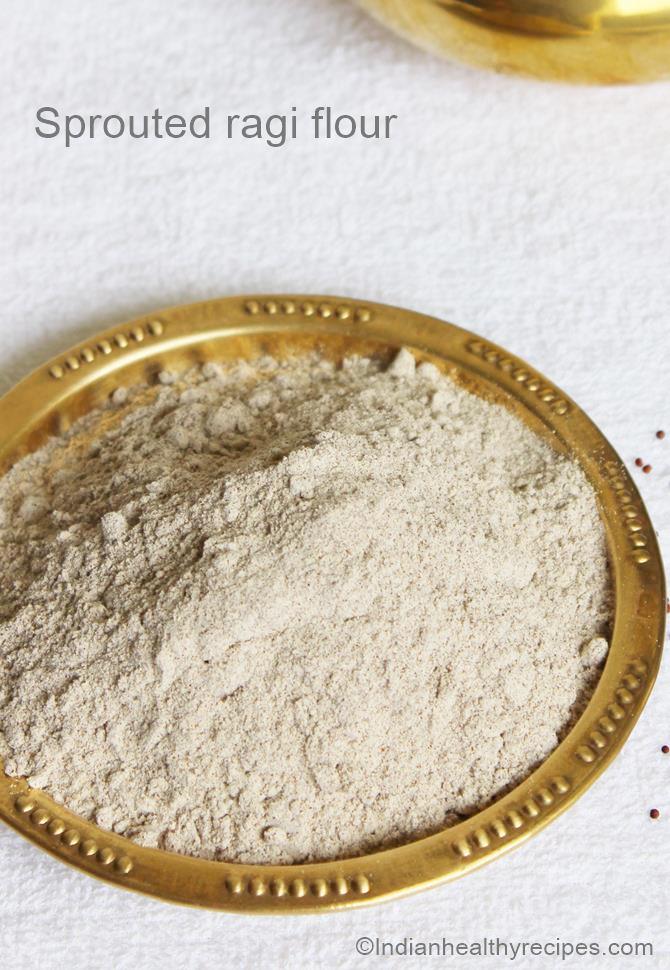 Ragi idli made using regular idli batter.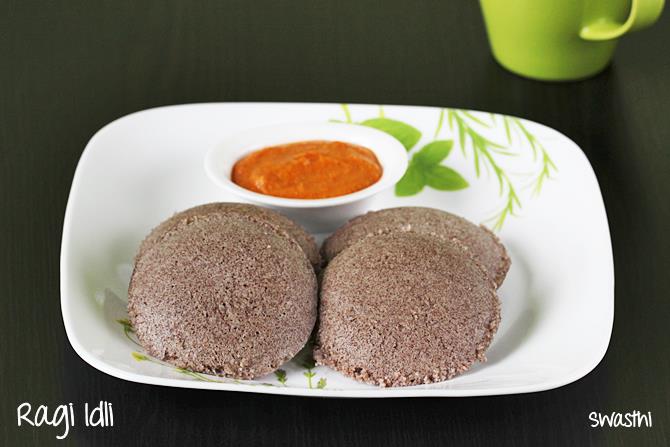 Finger millet or Nachni ladoo : A quick method to make these ladoos for beginners.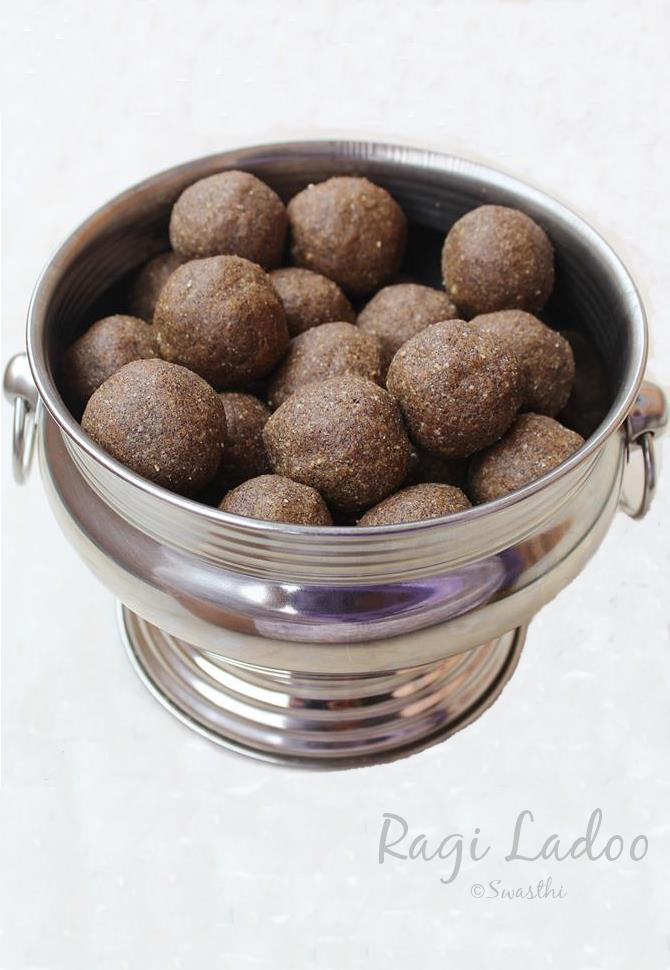 Finger millet coconut cookies : This recipe uses eggs but the cookies turn out of this world, so delicious and crunchy. They can also be served to babies as teething biscuits.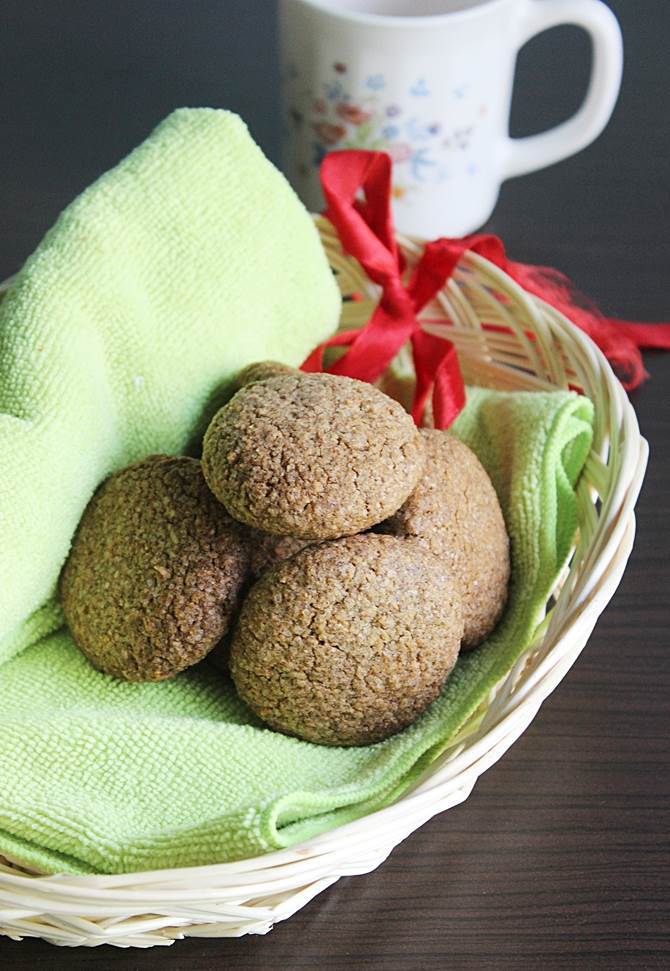 Eggless finger millet flour biscuit: Made similar to the karnataka style benne biscuit. They turn very good and can be served to babies as well.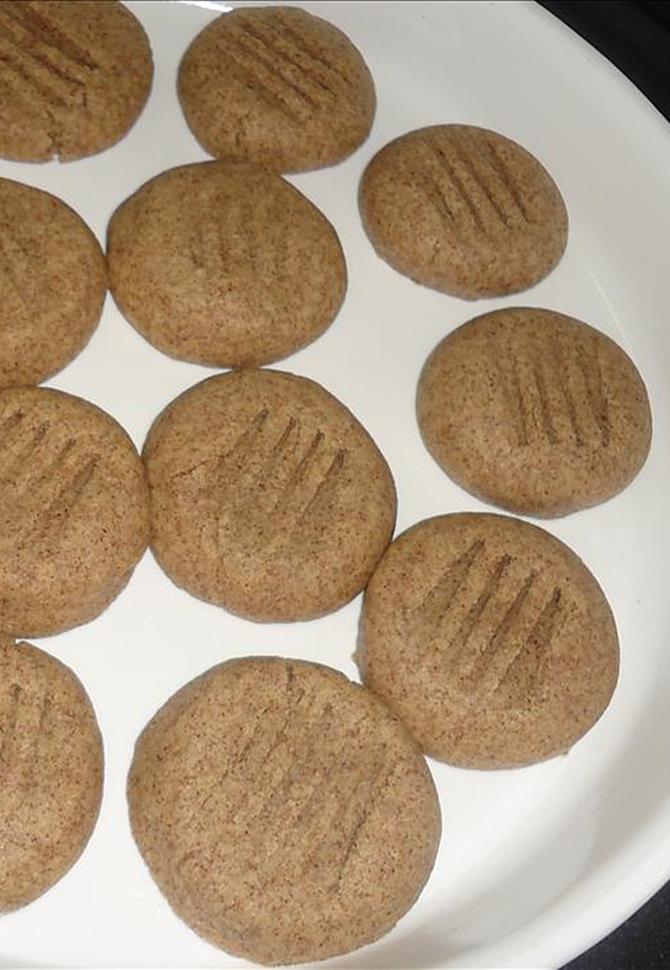 Ragi aloo paratha : Traditional Karnataka style finger millet roti turn out to be slightly hard, but this roti uses aloo or potato to yield soft mouth melting roti. They go great in kids lunch box too.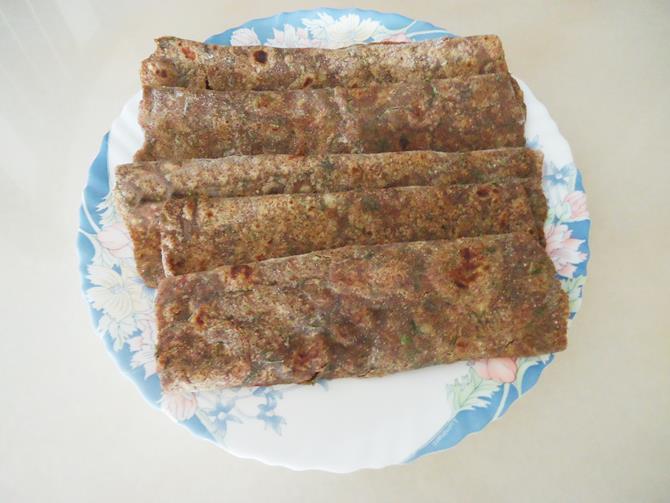 Semiya curd bath : Karnataka style curd bath using semiya.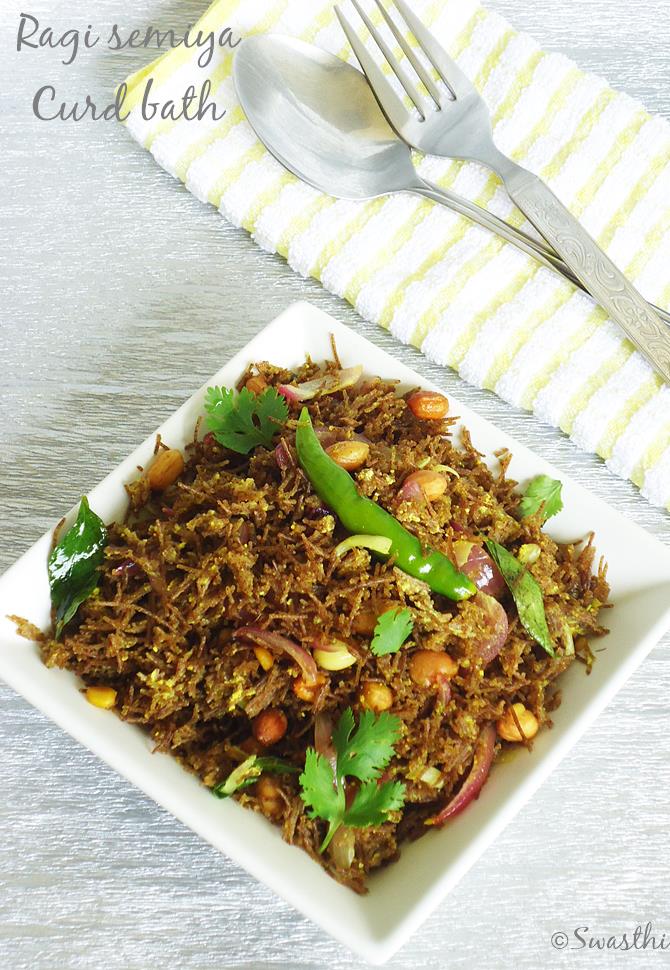 Semiya pulao: A quick flavorful pulao made using semiya.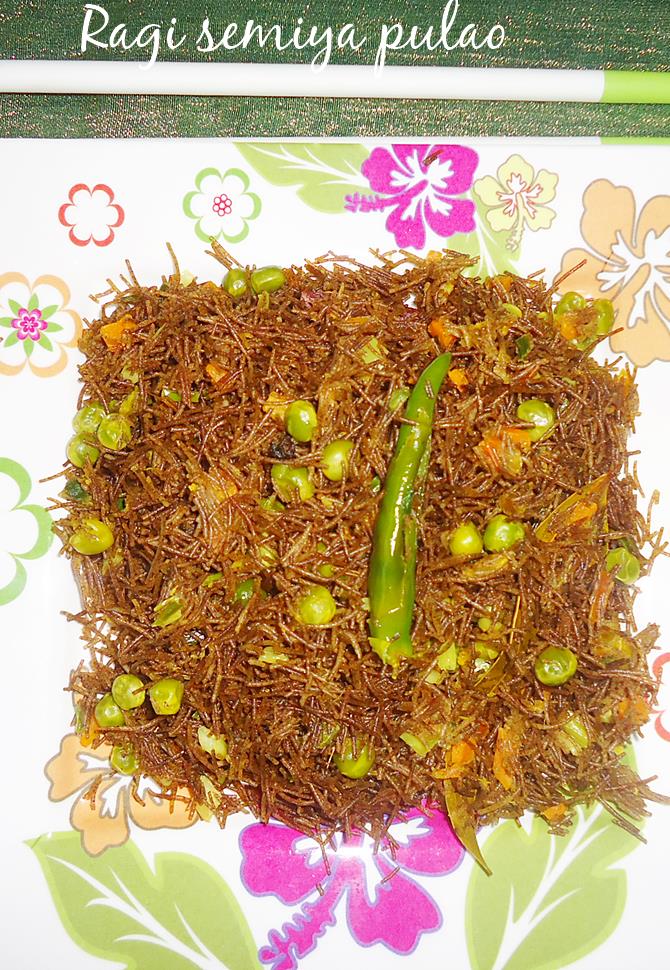 Eggless chocolate ragi cake: This can also be baked without a oven.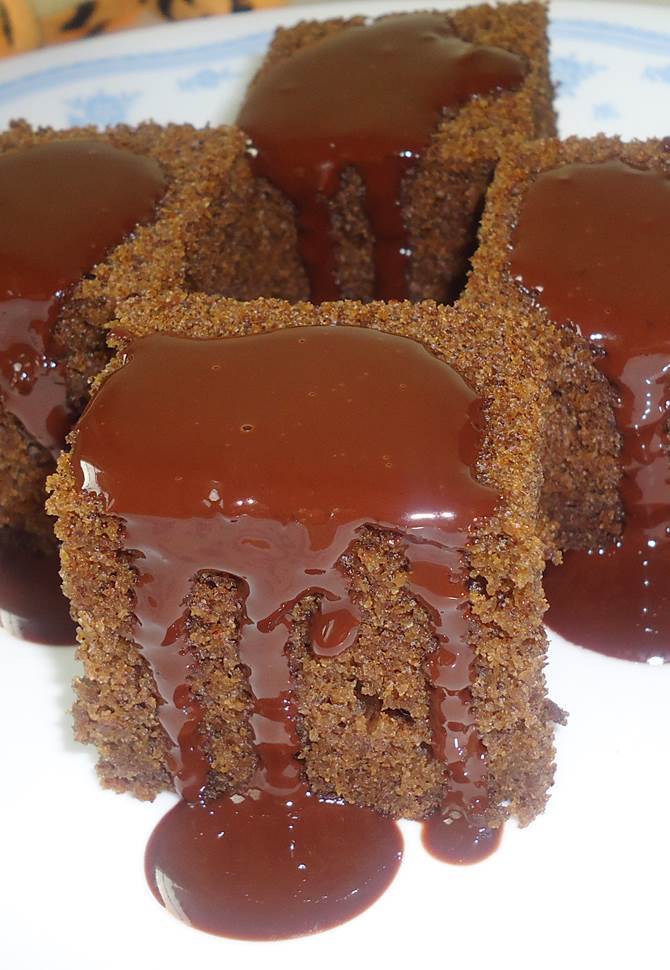 Multigrain roti: A good recipe for folks looking for recipes to loose weight and is also a good food for diabetic.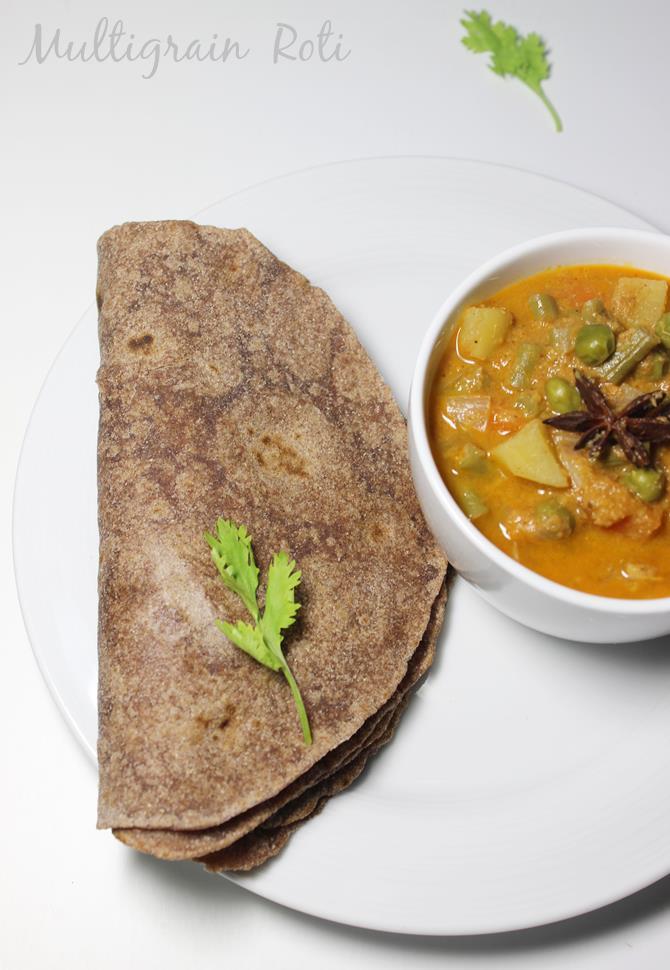 Multigrain ladoo: Another ladoo variety using differnt kinds of whole grain flour. Made with palm jaggery and can be consumed by folks trying to loose weight or even by diabetic people.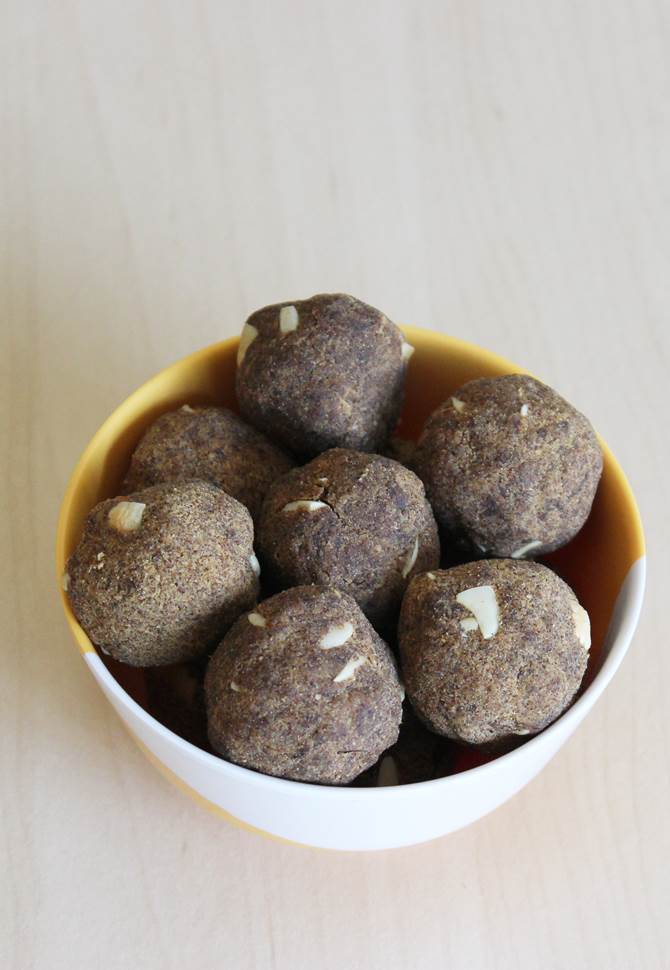 Ragi halwa: Quick halwa made with flour, jaggery, ghee and cardamom powder.