How to cook millet (lemon millet)
Millet is one of the healthiest whole grains, apart from being gluten free it is also alkaline & packed with proteins and antioxidants. Consuming these in moderation is believed to be beneficial. At home we eat millets at least 2 to 3 times a week to make various dishes like lemon millet, khichdi, Pongal and many more. In this post I share with you all about millets and how to cook millet perfectly that's fluffy and non-sticky every time.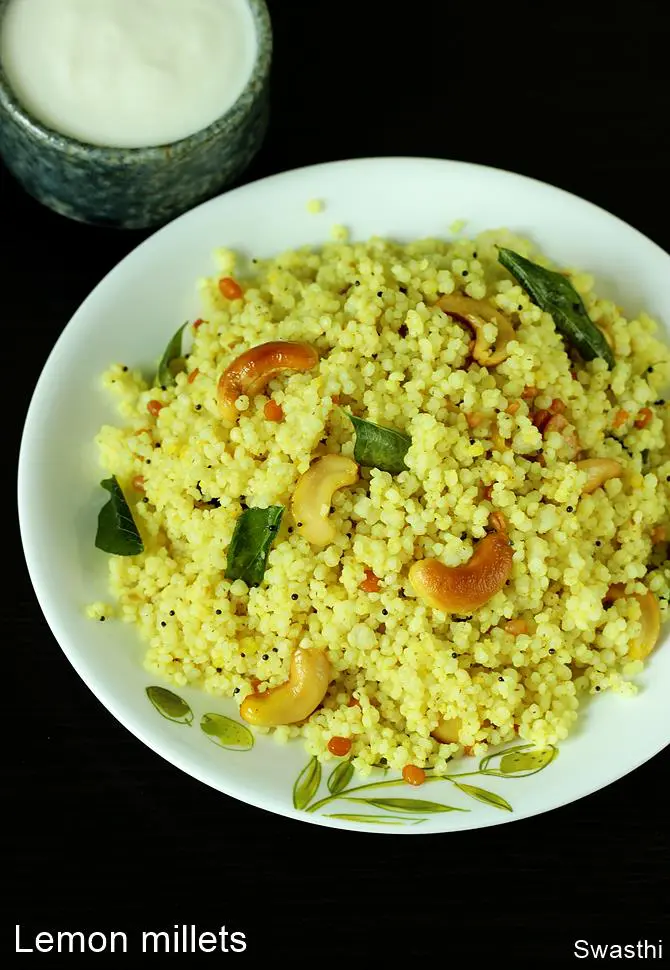 What is millet?
For some folks, millet is just a treat for pet birds or livestock feed. For everyone else, millet is an edible seed that's classified as a whole grain; it comes from the grass family Poaceae. Millet is popular in a variety of African and Asian cuisines, with many different kinds of millet from across the continents that bring all kinds of health benefits to diners' tables.
Humans' relationship with millet began nearly 10,000 years ago, where it was first cultivated in Asia and later West Africa and Europe. Millet wasn't cultivated in the Americas until European colonists brought it over in the 18th century.
But what made it so popular?
This is one tough little cereal. Millets are annuals that finish their life cycle in one growing season, and many types of millets actually have fairly short growing seasons—proso millet only needs 60-80 days to ripen for harvest.
They're also drought tolerant (meaning they can grow in arid environments with little water), require little to no fertilizer, and resist pests and diseases very well. Compounding these benefits is their nutrition, being rich in fiber, protein, vitamins, and minerals like potassium.
Being a quick-growing, low maintenance, nutritionally dense food crop led to its demand and spread across continents.
Kinds of millets
In India, millets are grown mostly for human consumption and sometimes they are also used as a bird seed or cattle feed. But in the United States they are either sold as bird seed or grown for hay to feed animals.
As the ancient grain gains more mainstream acknowledgement, different types of millet are showing up in grocery stores even in the US. Most grocery store millet will probably be Proso millet, foxtail millet, or pearl millet.
There are several kinds of millets eaten across the world: Here are some
Foxtail millet
Foxtail millet is well known as being one of the oldest cultivated species of millet. It is currently the second most widely planted millet and the most commonly grown in Asia. Other names for foxtail millet include German millet, Hungarian millet, Japanese millet, dwarf setaria, foxtail bristlegrass, and giant setaria.
Foxtail millet grains are similar in size to proso millet but have a wider range of colors, including black, white, red, yellow, and white. These are known as korralu in Telugu, navane in Kannada, thinai in Tamil & Rala, Kang or Kangh in Hindi.
We use this to make idli, dosa, khichdi, Pongal, lemon millet and curd millet. A lot of people use this like any other grain like rice or quinoa. It can be served with any curry. Foxtail millets are eaten in the ground and whole grain form.
Pearl millet
Pearl millet is the most widely cultivated of all the millets, with major centers of production being Africa and South Asia. It does very well in places with low soil fertility and water as well as high temperatures, making it a perfect food source for people living in dry or drought-prone regions.
While pearl millet is usually a forage crop in the United States, grain crop varieties are gaining popularity. The pearl-shaped grains are some of the largest among the millets, and range in color from white, grey, or pale yellow to brown, slate blue, or purple.
Pearl millet is known as bajra in Hindi, Kambu in Tamil and Sajjalu in Telugu. I have shared a pearl millet dosa recipe. You can also make millet khichdi with broken pearl millets. These are mostly not eaten in the whole form. They are either consumed in the form of semolina/broken millet or in ground and almost never eaten in the whole grain form.
Sorghum
Sorghum also known as great millet is another widely grown and used grain in India. It is known as Jowar in India. Traditionally these are used to make flatbreads/ roti known as jowar roti or bhakri. They are also popped and eaten like a snack. We also use jowar to make dosas and idli. You may check my recipes here – Jowar dosa, jowar upma and jowar pops.
You can easily find this in the form of – whole grains, broken jowar, jowar semolina (rava), jowar flour and pops.
Finger millet
Finger millet is widely known as Ragi or nachni in India. These are dark brown grains with the fiber and iron rich husk intact. These grains are milled to flour and used to make idli, dosas, roti, ragi mudde, and ragi malt. You will easily find the grains and the flour in Indian stores. These are mostly not eaten in the whole form.
Barnyard millet
Barnyard millet also known as little millet, are tiny and quick cooking kind which you only need to rinse and can also be soaked for a short period before cooking. These are known as Kuthiravali in Tamil, Jhangora in Hindi and oodalu in Telugu
Little millet
Little millet also known as sama/kutki in Hindi, samai in Tamil, and samalu in Telugu. These are mostly and always eaten in the whole form like rice or quinoa.
Proso millet
Proso millet is one of the oldest kinds of cultivated millet. Also called common millet, broomcorn millet, white millet, red millet, and hog millet, it's one of the few millets not usually grown in Africa.
Its short growing season and low upkeep make it popular among farmers for both human and animal consumption. The seeds are typically white, yellow, or brown, though red varieties are available.
Kodo millet
Kodo millet is another kind of millet and are known as Arikelu in Telugu and Varagu in Tamil, Harka in kannada and kodra/koden in Hindi.
To make this lemon millet, I have used kodo millet. However you can also use foxtail millet, little millet or barnyard millet.
Preparing millets
These days millets sold in grocery stores are mostly hulled. Though these can be straight away rinsed and cooked, soaking them helps to reduce the phytic acid which impairs the absorption of nutrients.
So it is highly recommended to soak millets for the recommended amount of time. Also soaking helps to cook the grains faster.
Again soaking time differs for each kind of millet. For example, foxtail millet is best soaked for 6 to 8 hours before cooking.
The most uncommon way is to toast the millets, soak and then cook. This toasting method works well for little millet, proso millet and barnyard millet. Though I don't see any difference in the flavor or taste when toasted.
However if using millets in the ground form (flour) then it can be used straight away without soaking, to make crepes, pancakes, breads, flatbreads or cookies.
With the following instructions you can cook proso millet, kodo millet, little millet and barnyard millet.
How to cook millet (step-by-step photos)
There are a couple of different ways to cook millet. The first and most basic way is to boil and steam millet, almost like rice. The cook time and the quantity of water to use depends on the kind of millets used. Again it is different for every brand & also depends on the harvest date.
So you may also want to check the instructions on the pack.
1. Add millets to a large pot and rinse them well a few times rubbing with your fingers. Here I have used kodo millet. I prefer to soak them for 30 mins as they cook faster and lighter to digest. You can cook proso millet, little millet and barnyard millet the same way. It is optional and you can skip it too.
2. Open pan/ pot method: 1:3 ratio works well for me. Add water along with salt to the pot and cook them on a medium flame until the water is absorbed. When there is little moisture, cover and cook on the lowest flame until soft and tender. Fluff up gently with a fork. Cool this completely.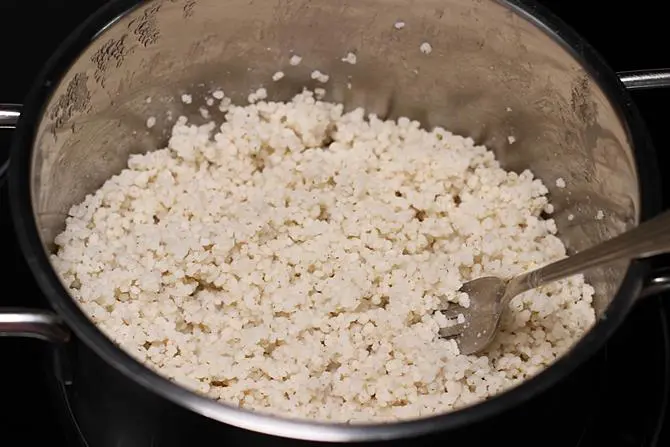 How to make lemon millet
3. First heat oil in a pan. Add mustard and allow to splutter. Add chana dal, urad dal, red chili and green chili. If you do not prefer heat from the green chili add it later with ginger.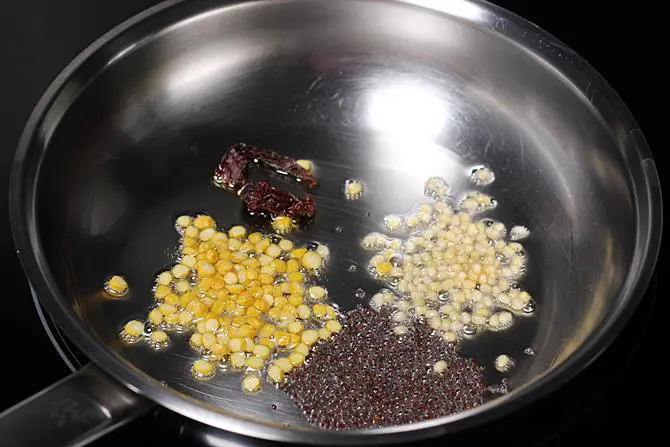 4. Add cashews and fry all until the dals turn golden.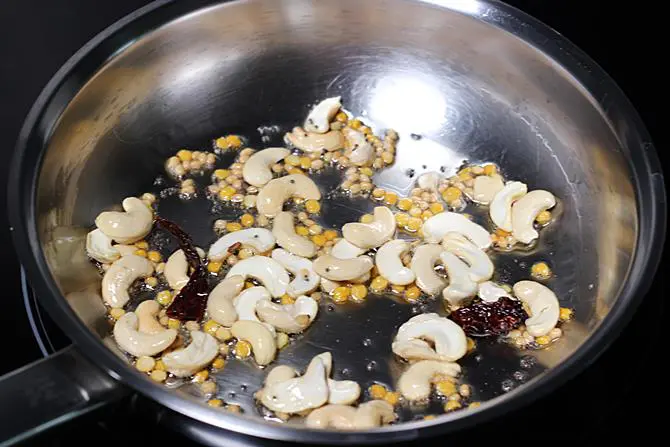 5. Add curry leaves, ginger and green chili if you have not added earlier. Saute for a minute until the leaves turn crisp.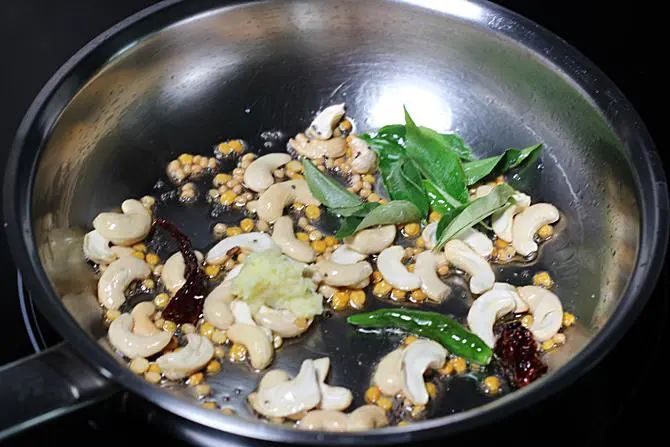 6. Add hing and turmeric. Pour 3 to 4 tablespoons water and cook until all the water evaporates. This will bring out the aroma of the spices and soften the dal slightly. If you want more softer dals, then you can 1 to 2 tbsps more water.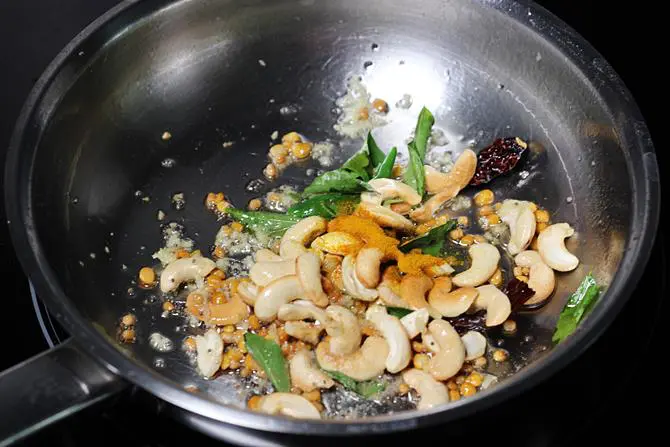 7. Turn off the heat. Add the cooled millets and squeeze in lemon juice.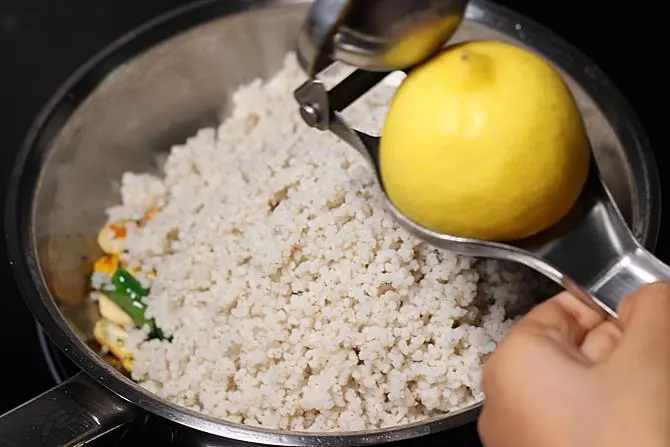 8. Lastly mix everything well.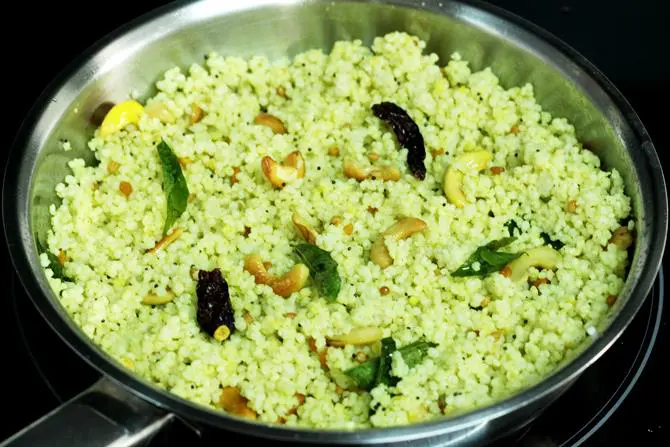 Serve lemon millet with curd, pickle, papad or vegetable salad.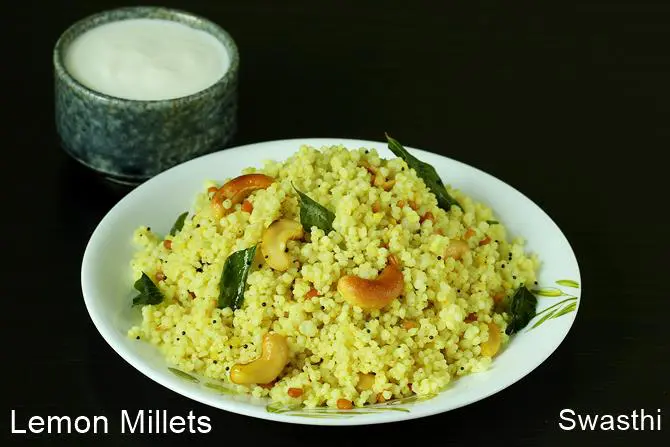 For more similar recipes,
Millet pongal
Millet sweet pongal
One pot Millet khichdi
Recipe card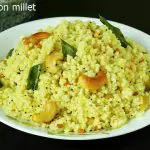 How to cook Millet (Lemon Millet)
Learn to cook perfectly fluffy and non-sticky millet every time you cook. Plus I have shared a recipe for lemon millet.
Print Recipe
Pin Recipe
Jump to Comments
For best results follow the step-by-step photos above the recipe card
Ingredients (US cup = 240ml )
½

cup

millet

kodo millet/ varagu / arikelu

1½

cups

water

Salt as needed

1 ½

tbsp

oil

(use as needed)

½

tsp

mustard seeds

1 to 1 ½

tbsp

bengal gram

(chana dal)

1 to 1 ½

tbsp

skinned black gram

(urad dal)

¼

cup

peanuts

or cashews split (use as needed)

1

pinch

asafoetida

(hing )

1

green chili

slit

1

red chilli broken

1/8

tsp

turmeric

1

tsp

ginger

grated

1

sprig

curry leaves

1

lemon

Medium to large (use as needed)
Instructions
How to cook millet
Add ½ cup millets to a pot and wash thoroughly. Drain completely. Add 1 ½ cups water, salt as needed to the pot and allow to soak for a while. You can also skip soaking.

Cook them on a medium flame until all the water is absorbed, but slightly soggy. Cover the pot and simmer on the lowest heat until completely cooked. Fluff gently with a fork and cool completely.
How to make lemon millet
Heat a pan with oil. Add mustard when they begin to splutter, add chana dal, urad dal, cashews and red chili, green chili.

When the dals turn slightly golden, add curry leaves, ginger and green chili.

Curry leaves turn crisp very soon. Then add turmeric and hing. Pour 3 to 4 tablespoons water and cook until all of the water evaporates. This will soften the dals and bring out the aroma of spices. Turn off the heat.

Add the cooled millets and squeeze in the lemon juice. Mix everything well.

Serve lemon millet rice with curd, veg sald, papad or pickle.
Alternative quantities provided in the recipe card are for 1x only, original recipe.
For best results follow my detailed step-by-step photo instructions and tips above the recipe card.
NUTRITION INFO (estimation only)
Nutrition Facts
How to cook Millet (Lemon Millet)
Amount Per Serving
Calories 487
Calories from Fat 207
% Daily Value*
Fat 23g35%
Sodium 93mg4%
Potassium 411mg12%
Carbohydrates 58g19%
Protein 16g32%
Vitamin A 55IU1%
Vitamin C 52mg63%
Calcium 65mg7%
Iron 4mg22%
* Percent Daily Values are based on a 2000 calorie diet.
About Swasthi
I'm Swasthi Shreekanth, the recipe developer, food photographer & food writer behind Swasthi's Recipes. My aim is to help you cook great Indian food with my time-tested recipes. After 2 decades of experience in practical Indian cooking I started this blog to help people cook better & more often at home. Whether you are a novice or an experienced cook I am sure Swasthi's Recipes will assist you to enhance your cooking skills. More about me
Follow Swasthi's Recipes