Cabbage recipes – Do you love a quick stir fry? Maybe you fancy a simmering curry or stew? You're likely a soup lover or a fermented food enthusiast. Some need their daily dose of salads and raitas to feel satiated. Whatever be your food or cuisine preference, you'll find cabbage lurking in the background. This versatile vegetable is the unsung hero of the kitchen. That cabbage head can transform itself into any mouthwatering dish you dream up.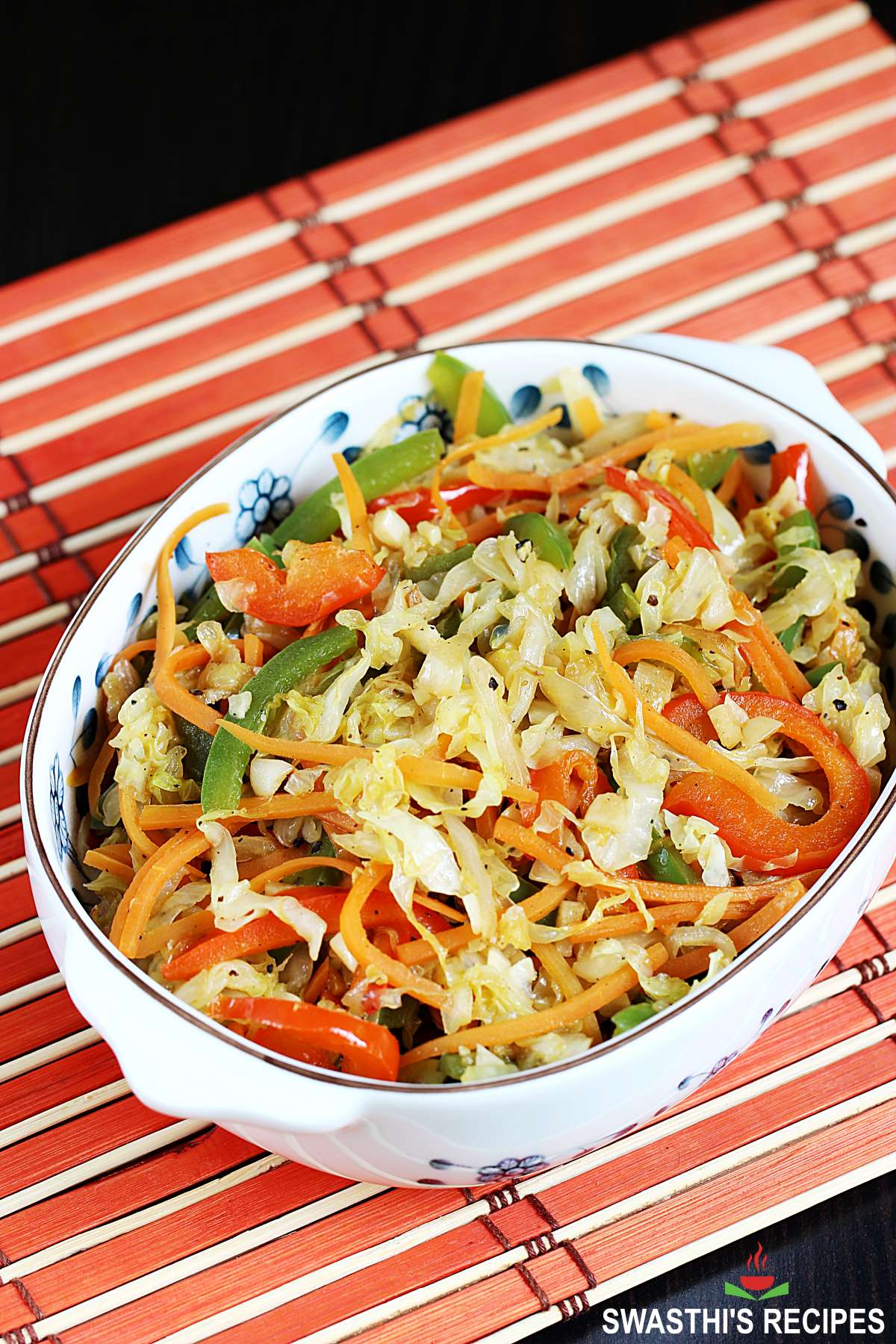 ---
This is a vegetable that grows globally, is available throughout the year, and is budget friendly. A low-calorie plant food, cabbage is known for its healing properties.
Health Benefits of Cabbage
Cabbage, being a member of the cruciferous family, is brimming with nutritious elements and antioxidants. The levels of vitamin C found in cabbage put citrus fruits to shame. In addition, it has loads of vitamin K, iron, potassium, magnesium and phosphorus, all of which are required for a healthy body and mind.
So, our leafy friend plays the dual role of food and medicine with ease. No wonder, the humble cabbage features in all kinds of savory recipes that range from simple and rustic to stellar and gourmet.
Faqs
What is the healthiest way to eat cabbage?
You can cook and bake this versatile vegetable in myriad ways. The best way to retain all the nutrients is to eat it raw. If you're worried about germs and residue, blanch or steam cabbage for 8-10 minutes or sauté them for a few minutes using minimal oil.
Can you eat cabbage raw?
Yes, you can definitely eat raw cabbage. But the possible presence of mold or worms poses a health risk. A safer way to eat raw is to rinse the cabbage leaves or soak them in vinegar water for 10 minutes. Rinse and pat dry before using it.
How do you clean and cut cabbage?
Rinse the cabbage head with water. Remove outer and damaged leaves. Scrub the cabbage with your hands. Quarter the head with a sharp knife. Soak the cabbage leaves in salted or vinegar water for 5-10 minutes. Chop, slice, grate or shred the cabbage as required.
Why do you soak cabbage?
Cabbage like any other vegetables is home to germs, mold and dirt. Soaking cabbage pieces in salted water or a vinegar water gets rid of these microorganisms and remove any dirt stuck to the leaves.
How long do you soak cabbage?
Depending on how fresh the cabbage is, you can soak it in salted water for 15 minutes to an hour. If you are using vinegar water, don't soak it for more than 5 minutes. Rinse the cabbage well.
For more vegetable recipes collections, you can check
Palak recipes
Potato recipes
Mushroom recipes
Brinjal recipes
Capsicum recipes
Best Cabbage Recipes
I've rounded up the best of my cabbage recipes that I regularly make for family meals. My readers love these recipes too. I am sure you'll have your own favorites from these side dishes, snack options and meal ideas.
Cabbage kootu recipe – Kootu or south Indian curries are simple to make but get a flavor kick from the ground paste and tempering. This healthy recipe is made with toor dal and cabbage. A great side dish for weekday meals or the lunch bag.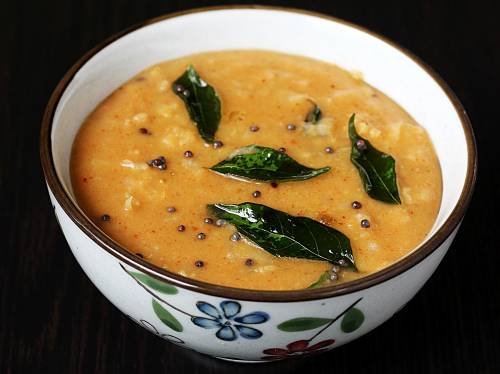 Cabbage green peas curry -This tasty curry comes together in 30 minutes. Cabbage, peas tomatoes and aromatics blend to create a delicious vegetable masala. Serve with dry curry with rice and chapati. Add it to rolls and even sandwiches for a tiffin or bento box meal.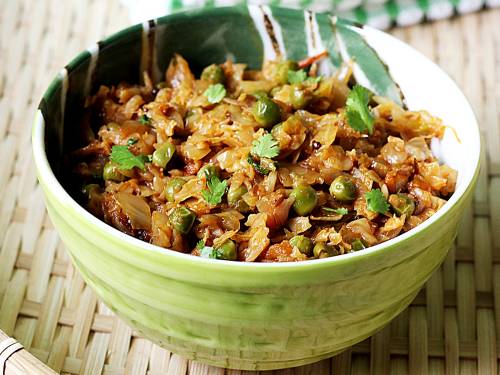 Cabbage stir fry made in Indo chinese style. Bored of the panner and potato stuffed kathi rolls and frankies? Fill up your wraps with this tasty and easy to make recipe. Chop the cabbage, carrot, and bell pepper ahead of time and this subtly spiced dish comes together in 10 minutes.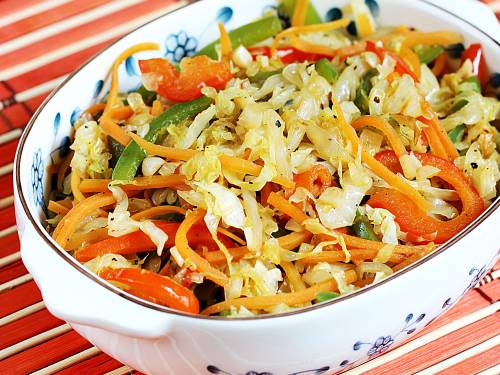 Veg club sandwich – A popular fast food that works as a great brunch or snack, my vegetarian version is loaded with ingredients and flavors. Have leftover cabbage stir fry? Use it to create this sandwich along with roasted potato, tomato lettuce, and dollops of eggless mayo.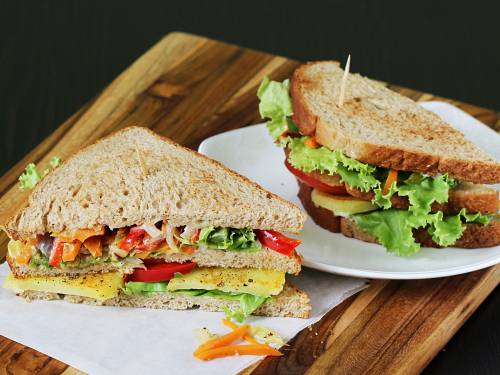 Veg manchurian recipe : I don't know about the Manchus of China, but Indians love this Chinese inspired snack in all its variations. Serve this cabbage-based Manchurian as a starter or evening snack. The gravy version with soy and hot sauce complements a fried rice and noodle dish.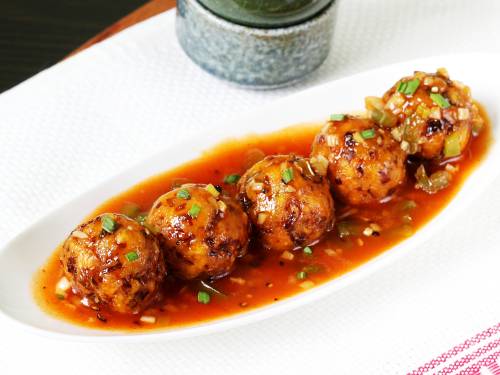 Cabbage pakoda recipe : Sometimes the heart yearns for crunchy pakoras, so why not give in? My street food recipe combines shredded cabbage, onions, besan and spices to create golden-brown pieces of crunch and crispness. Serve these south Indian fritters as teatime or anytime snacks.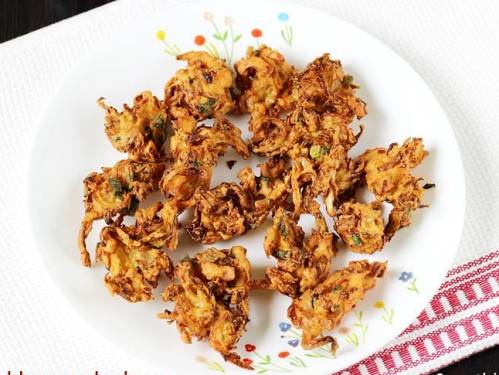 Cabbage vada recipe : You've probably had those puffed up vadas at your neighborhood eatery. But have you tried a cabbage version? This deep-fried snack with shredded cabbage and coarsely ground lentils is great on its own. Serve with some chutneys and you have a winner on your hands.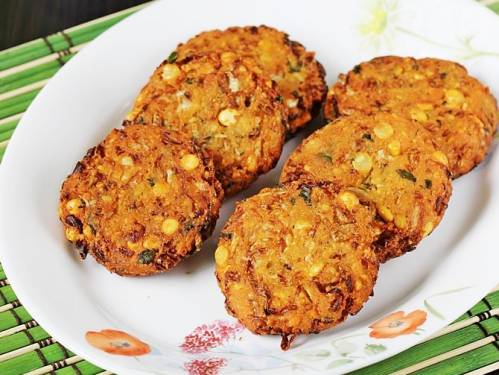 Steamed cabbage – Making this simple but tasty dish is as easy it gets. Steam your shredded cabbage in the pressure cooked or steamer. Add some herbs and spices, and you have another side dish option for cooked grains and chapatis.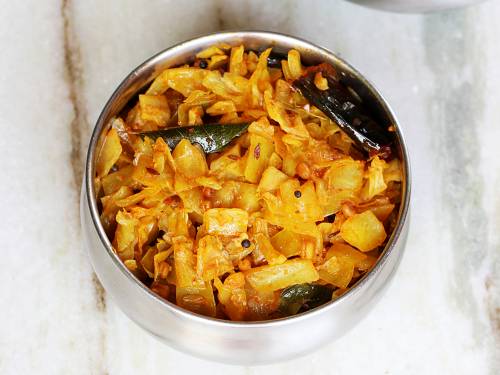 Patta gobhi aloo sabzi : Side dishes make a simple rice meal taste awesome. This easy to make stir fry is no different. Crunchy cabbage and potatoes are liberally flavored with spices to make a nice side for rotis or cooked grains.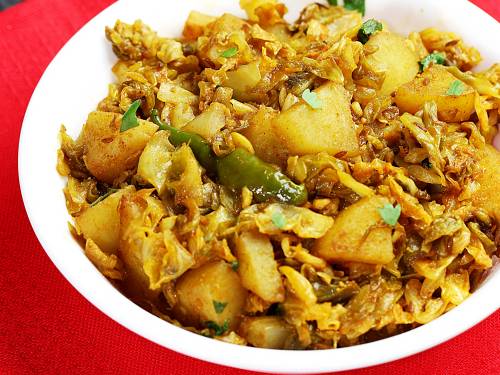 Cabbage fried rice : Spice has its day, but sometimes the best dishes are the ones that celebrate the main ingredients. Fried cabbage is the hero of this unadorned recipe. It enhances the flavor of the rice along with peas and a bit of vinegar and pepper.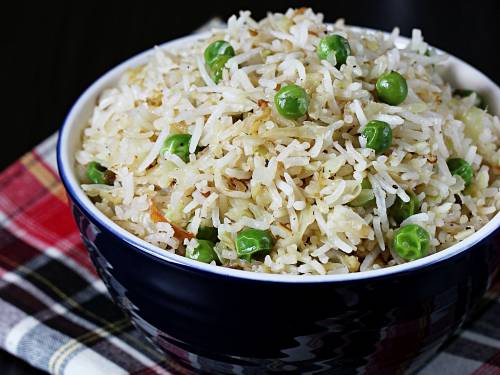 Cabbage raita: A cooling raita is perfect for summers and as a digestive aid. While boondi and cucumber versions are more common, this cabbage raita will blow your mind. A great way to eat raw veggies, it also works as a morning or evening snack.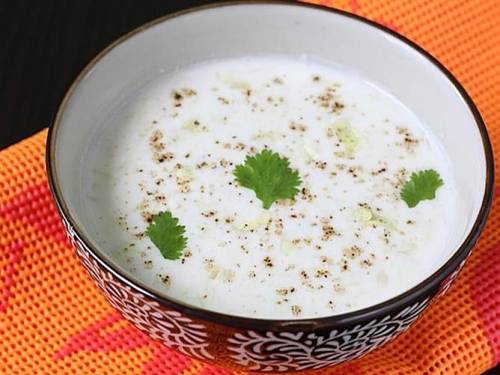 Cabbage paratha – You've probably had aloo paratha one too many! I bring you a healthier paratha option – grated cabbage with just a hint of spices. A perfect dish for your kid's lunch boxes or quick meals. Serve with dal or chutney for a satisfying meal.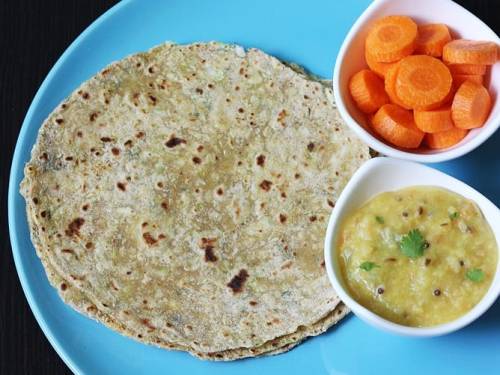 Cabbage cheese paratha :Bored of the same old paratha and love cheese? Here's your chance to combine the two into one tasty dish. This variation has shredded cabbage mixed in with cheese and spices to a lip-smacking paratha. Serve with raita, yogurt pickle or sides.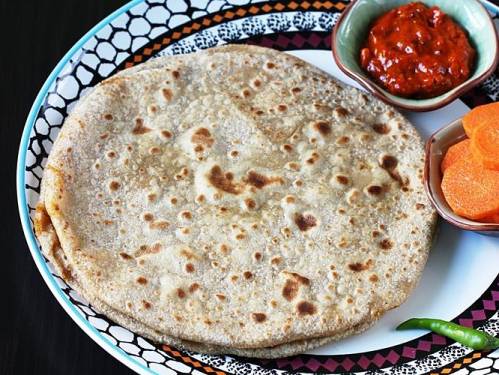 Mix veg rolls with cabbage : Soft rotis are wrapped around a mixed vegetable and stir-fried cabbage stuffing that's been immersed in a spicy sauce. A fantastic lunch box or light dinner option for kids.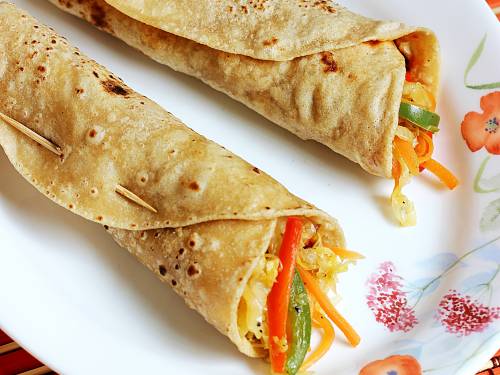 Cabbage pickle – The sheer variety of Indian pickles is mind boggling. My 8-ingredient instant version takes 15 minutes to prepare. Give it 24 hours for the spices to mix and you have a tasty food that goes well with practically any savory dish.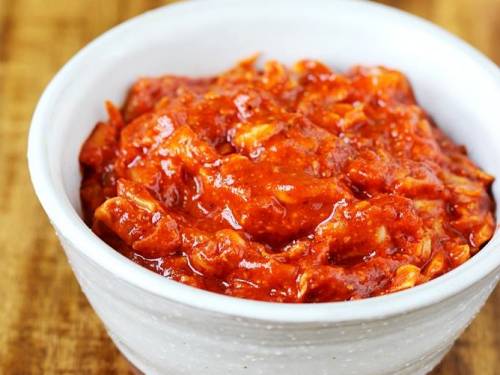 Cabbage poriyal : A south Indian vegetable dish created with fewer ingredients, poriyal is healthy, easy and flavorsome. You can use any vegetable or a veggie combo, but cabbage is the star of this recipe. Cook the cabbage with soaked moong dal or coconut and herbs and spices.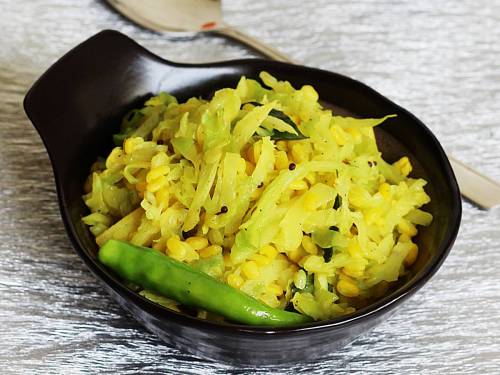 Veg pakora : Why make pakoras with just one vegetable when you can add a bunch of them? If you have a couple of green beans or handful of spinach left, stir fry them with besan, spices and other veggies to make this crunchy and addictive snack.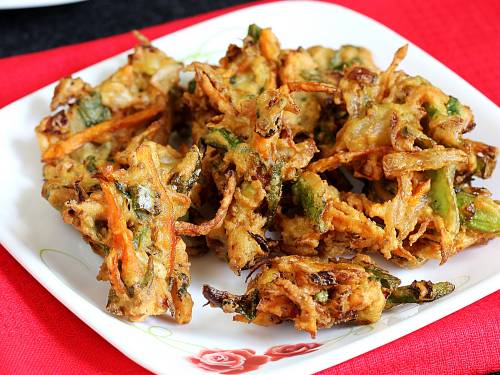 Vegetable noodles: In the mood for some Indo-Chinese? Try this flavored and quick stir fry noodles. Cabbage is the star here. Prep the vegetables (your favorite or whatever's in the fridge) ahead of time. Cook noodles, add sauces and your lunch or dinner is ready in 20 minutes or less.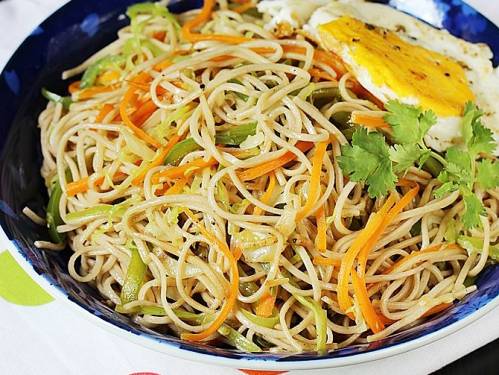 Vegetable soup: Soups are so healthy, delicious and adaptable. They help you use up vegetables and get your kids to eat (rather slurp up) their quota of veggies. My recipe isn't one of slow cooked versions. Thrown together your favorite veggies and make this using my tips. Cabbage adds the crunch and nutrients to the dish.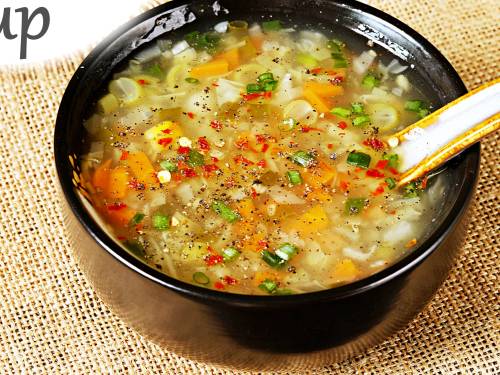 Manchow soup is a popular Indo-Chinese soup made with cabbage, mixed vegetables and spices. This delicious soup is topped with crunchy fried noodles.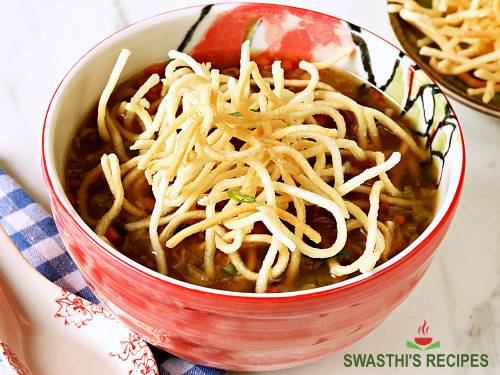 Clear soups are delicious and perfect for those low spice and light meal days. This recipe shows how to use up your excess cabbage to make the vegatble stock. Mushrooms are simmered in vegetable stock with just a touch of ginger, garlic and pepper. Add some cooked noodles and you have a mini meal for kids.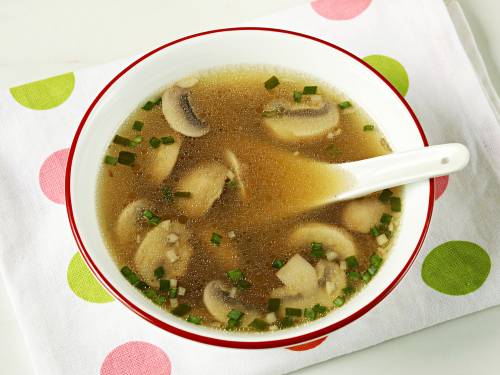 Spring rolls: Even those foodies who aren't fans of Chinese food love their spring rolls and dumplings. Stir fried cabbage combines with other vegetables and soy sauce to make a delectable filling. While they're usually deep fried, bake a healthy version in the oven or air fryer.