Multigrain roti recipe – Learn to make soft multigrain roti or chapathi. These roti are good for losing weight or to maintain a steady body weight. Whole wheat flour, rolled oats and millet flour are used in equal proportions. These fiber rich roti keep us full for long hours and keeps the hunger pangs away.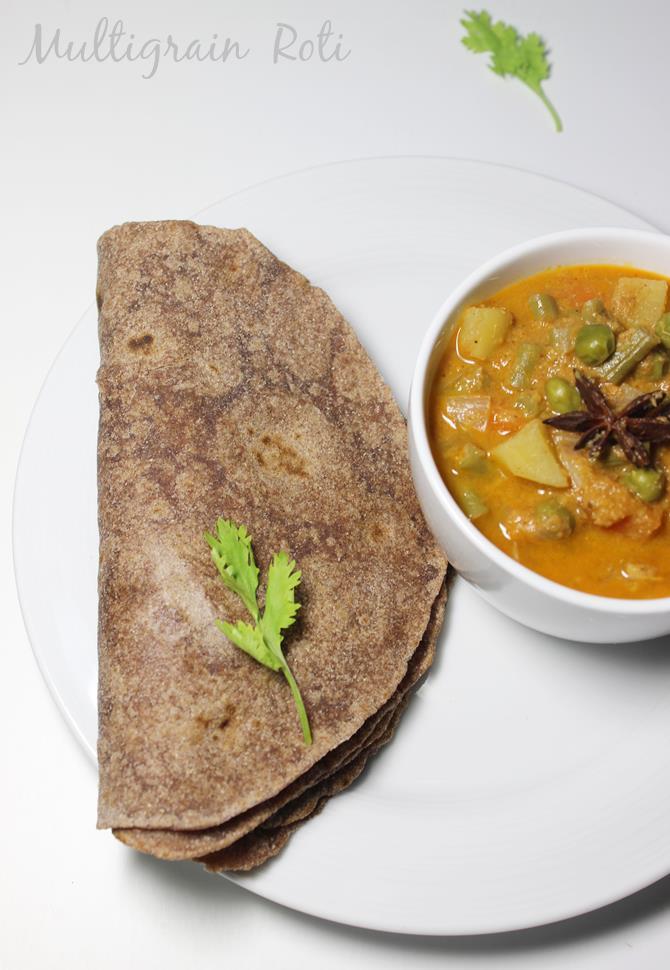 Those seriously trying to lose weight can have these healthy multigrain rotis for breakfast with a healthy veg curry and a raw salad like beetroot kosambari .
These roti are not only for weight watchers, but can be enjoyed by everyone including kids too with a potato or a mixed veg curry. Perfect for breakfast, lunch box or early dinner.
To make multigrain roti, I have used 5 kinds of whole grain flours. I generally do not like to buy ready mixed multigrain flours, since I cannot make variation to the flour.
For variations to the multigrain roti recipe, you can try using single kind of millet flour or a mix of available millet flour. I feel using any single variety of millet flour is lighter on the tummy for digestion. Not everyone can digest a variety of high fibers at one meal, so I suggest to try with only one variety of millet flour along with oats and wheat.
Quick reference for multigrains
Finger millet is called as ragulu in telugu, ragi in kannada, Kezhvaragu or keppai in tamil, Marwa in Bengali & Nepali, Nachani in Marthi & Gujarati and ragi or mandika in Hindi.
Sorghum is called as jonnalu in telugu , jola in kannada, cholam in tamil, jowar in hindi.
Pearl millet is called as sajjalu in telugu, sajje in kannada, kambu in tamil, bajra in hindi.
I have never tried these with spice powders, coriander, onions etc. I am sure they would break while making. To get these perfect, stick on to the exact proportions mentioned in the recipe.
For more healthy Indian breakfast recipes, check
oats upma
oats pongal
vegetable oats porridge
oats green gram dosa
multigrain roti recipe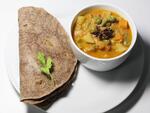 Soft multigrain roti
Soft multigrain Flat bread or roti made using oats , millet flour and whole wheat flour.
Pin Recipe
Print Recipe
Ingredients (1 cup = 240ml )
½

cup

rolled oats

½

cup

millet flour

(ragi flour, jowar flour or bajra flour (can use mixed))

½

cup

whole wheat flour

1

tbsp

oil

¾

cup

hot water

or as needed
How to make the recipe
Powder oats finely in a blender.

Add the powder to 3/4 cup of hot water and stir well to break lumps. keep this aside for 5 minutes

Add whole wheat and millet flours to the same bowl and mix with hot water. Knead till it becomes a soft, pliable and sticky dough.

Pour oil and repeat kneading.

Smear more oil over the dough.Cover it in a moist cloth. keep aside for about 30 minutes.

Divide the dough to 8 to 10 equal sized balls and knead them again, roll to smooth balls, put them back to the moist cloth and cover.

Sprinkle wheat flour lightly on the rolling area. Lightly roll each ball to a chapathi . If needed sprinkle flour. Do not make them very floury.

Heat a griddle. Add water to a bowl and roll a cloth to a ball and dunk it in the bowl.

Prepare a small bowl half filled with water and roll a clean cloth to a ball and dunk it in the water.

Transfer the roti with floury side facing towards you, With the damp cloth apply water to the roti including the edges.Do not pour the water.

Flip it to the other side and repeat the dampening on the other side too. Flip to the moist side, press the roti gently to puff it.

Transfer to a plate or insulated casserole. cover to retain the softness. You could keep a kitchen tissue at the bottom to prevent the roti from becoming moist or wet.

Repeat the process abd finish cooking all the rotis, Stack them.

Keep multigrain roti covered till you serve.
NUTRITION (estimation only)
Calories:
235
kcal
|
Carbohydrates:
38
g
|
Protein:
6
g
|
Fat:
6
g
|
Sodium:
5
mg
|
Potassium:
166
mg
|
Fiber:
4
g
|
Calcium:
14
mg
|
Iron:
2.1
mg
Notes
multi grain rotis can be refrigerated for 48 hours. Microwave for 15 to 20 seconds on high when needed.
Alternative quantities provided in the recipe card are for 1x only, original recipe.
If you are new to cooking, follow my detailed step by step photo instructions for best results.
FOR MORE RECIPES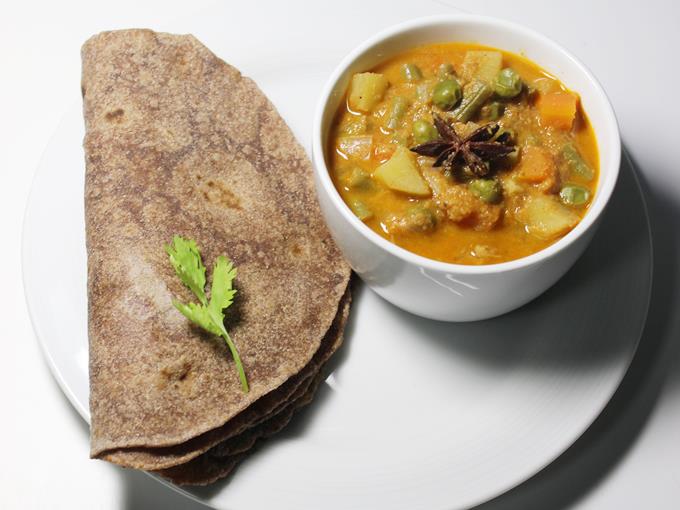 Preparation for soft multigrain roti
1. Add rolled oats to a blender jar and powder it finely.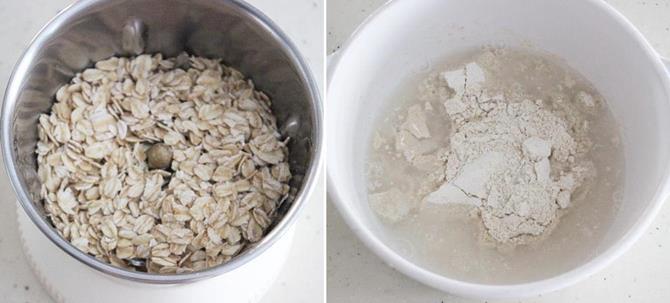 2. Heat water in a bowl, add the ground oats to the hot water and mix. Set this aside for about 5 minutes.
3. To this add millet flour, wheat flour and mix well using additional hot water to make it a soft pliable dough.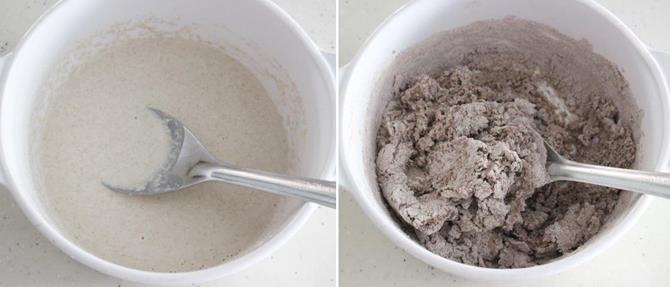 4. Knead for few minutes till it turns sticky. Add oil and knead it again.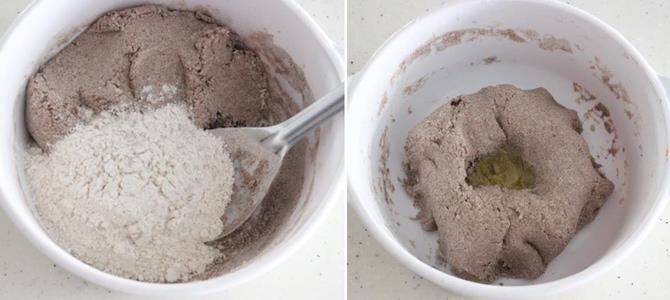 5. Smear oil all over the dough and wrap it in a moist cloth. Keep the ball in a bowl, cover it and set aside for at least 30 minutes.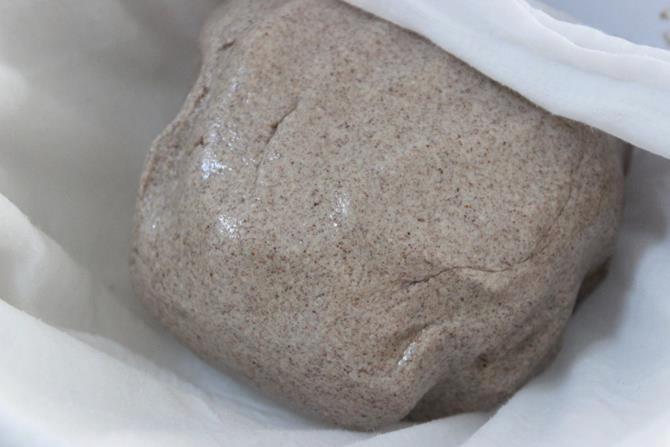 6. Make 8 to 10 equal sized balls and knead them again, roll to balls and keep them covered in the cloth to prevent drying.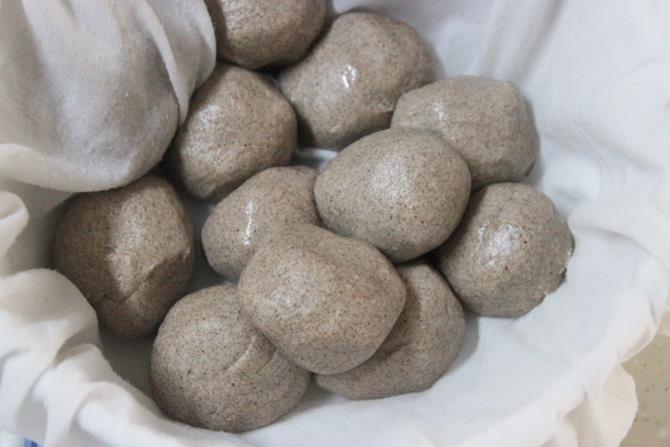 How to make soft multigrain roti
7. Dust lightly the rolling area with flour. Take each ball and roll to chapathi. Do not put pressure while you roll, delicately roll the roti. Set aside separately, do not stack them.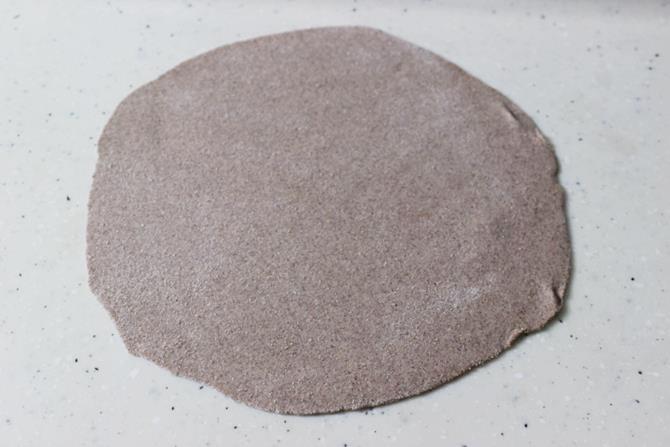 8. Finish rolling all the balls and heat a griddle
9. Prepare a small bowl half filled with water and roll a clean cloth to a ball and dunk it in the water. I usually use handkerchief which I use for draining the paneer.
10. When the griddle becomes hot, transfer the roti with floury side on top, immediately squeeze off excess water from the cloth to the bowl and smear water all over the roti including the edges with the cloth. Do not pour water on roti.The roti must become moist all over. By now the roti firms up on the other side.Could not shoot better pictures.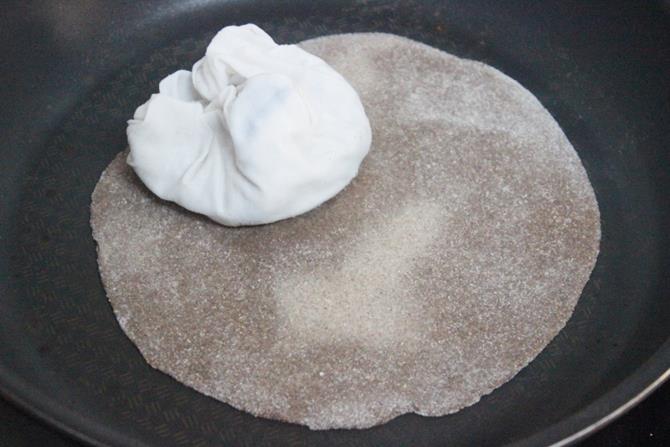 11. Immediately flip it to the other side and repeat dampening the other side of the roti and cover it. Flip again to the other moist side, press the roti randomly to puff it.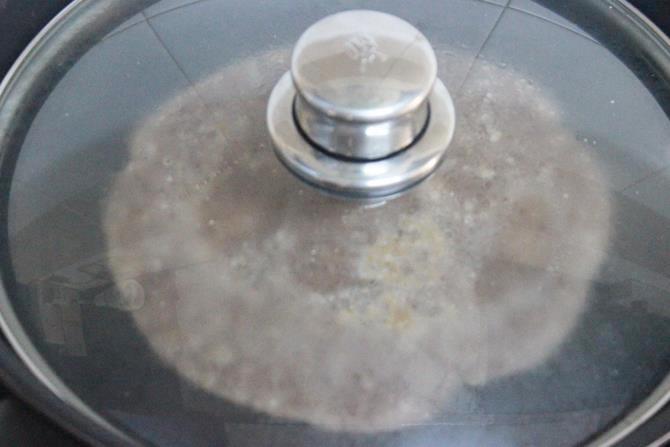 12. Transfer to a plate and cover the roti again to keep them soft. An insulated casserole works too.
13. Finish cooking all the rotis, stack them one over the other.Place kitchen tissues (an absorbent kitchen towel)beneath the last and above the first roti to prevent them from becoming moist.Keep covered till you serve to retain their softness.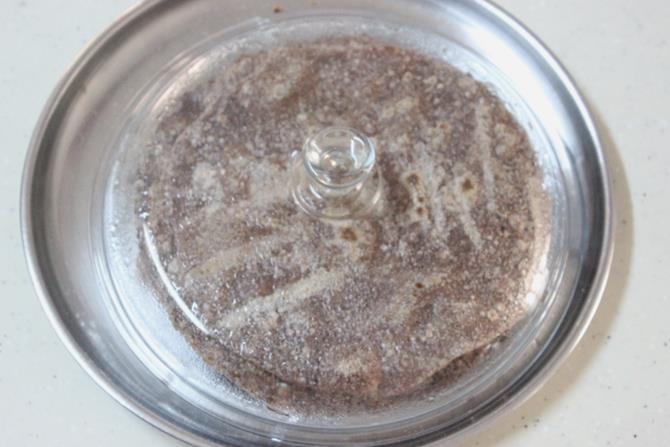 These can be refrigerated in an airtight box and used within 48 hours. Just microwave for 15 to 20 seconds on high.They turn very soft.