Since ganesh chaturthi is around , thought of making a separate post on how to make rice flour or rava for kudumulu and undrallu.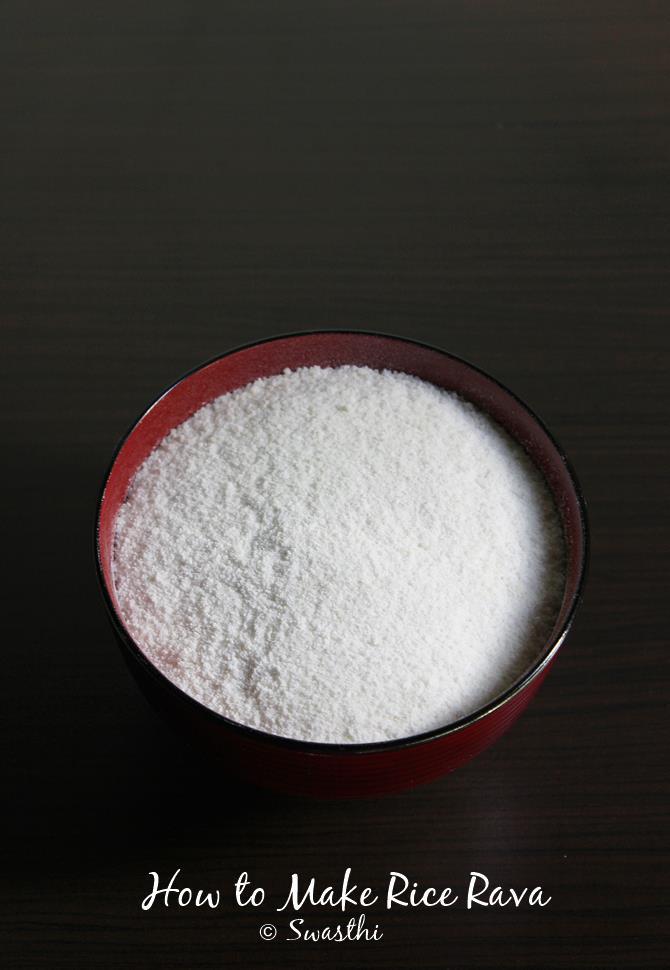 Making rice flour or rava at home is fairly easy. It can be used to make rice rava upma, kudumulu or undrallu or even for making rice porridge / kanji or kheer.
To make the rice rava, rice is soaked for at least 2 hours and then dried on a cloth till completely dry and then it is pulsed or ground in a blender coarsely.
If you do not have enough time, you can wash the rice instantly and dry it off. But my experience says undrallu made from such rava may turn hard most times.
I would always suggest one to use aged rice to get non sticky undrallu. In case you do not know the age of the rice, go for the Aged Basmati Rice (will be written on the pack clearly), This kind of rice is easily available in most parts of the world. Aged Sona Masuri is another best choice.
I suggest you to make this rice rava one to two days ahead of the festival.
How coarse to blend the rava depends on your taste. You can even make it like semolina or even like coarse rice flour. All work well to make kudumulu and undrallu
You can use this rice rava to make the following dishes
kudumulu/ undrallu
bellam undrallu
kobbari kudumulu, uppu kudumulu
chalimidi or chalimidi undrallu
rice rava recipe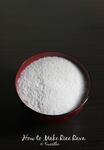 rice rava or rice flour for undrallu kudumulu
Rice rava or rice flour for undrallu for vinayaka chavithi
Ingredients (1 cup = 240ml )
How to make the recipe
Follow the Instructions in the step by step photos
NUTRITION
Calories:
225
kcal
|
Carbohydrates:
49
g
|
Protein:
4
g
|
Sodium:
3
mg
|
Potassium:
70
mg
|
Calcium:
17
mg
|
Iron:
0.5
mg
How to make rice rava for undrallu/ kudumulu
1. Wash the rice thoroughly and soak for at least 2 hours. If you do not have time, you can just wash and drain off in a colander.
2 After the water is drained completely, transfer the rice to a dry clean cloth.
3. Spread it evenly and fan dry for about 2 hrs or sun dry till they dry completely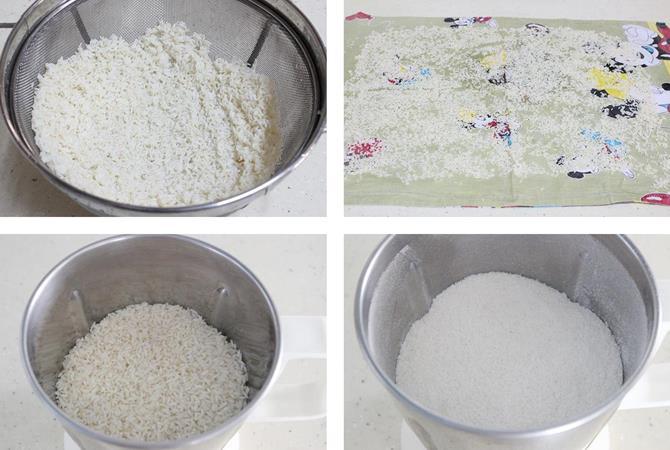 4. Powder the rice to rava or flour in a mixer jar
5.Sieve to remove large grains. This is optional, if you don't have large grains
6. If using new harvest rice, sieve and separate the flour. Use only the rava for undrallu and store aside the flour for making chalimidi or for dosas. This must be done to avoid undrallu from becoming sticky. * this step is not required if using aged rice
7. Make sure the rava is dry fully before you move it to a jar.