Vinayaka Chavithi Recipes – 2022
Vinayaka Chavithi, as it is known in Andhra Pradesh and Telangana, is a Hindu festival celebrated every year in the name of Lord Vinayaka. This year Vinayaka Chavithi is celebrated on 31st August 2022. Known by 108 various names, such as Ganesha, Vigneshwara & Ganapati, this Elephant-headed God's birthday is celebrated in the South Indian states as Vinayaka Chavithi, Vinayagar Chaturthi & Pillayar Chaturthi.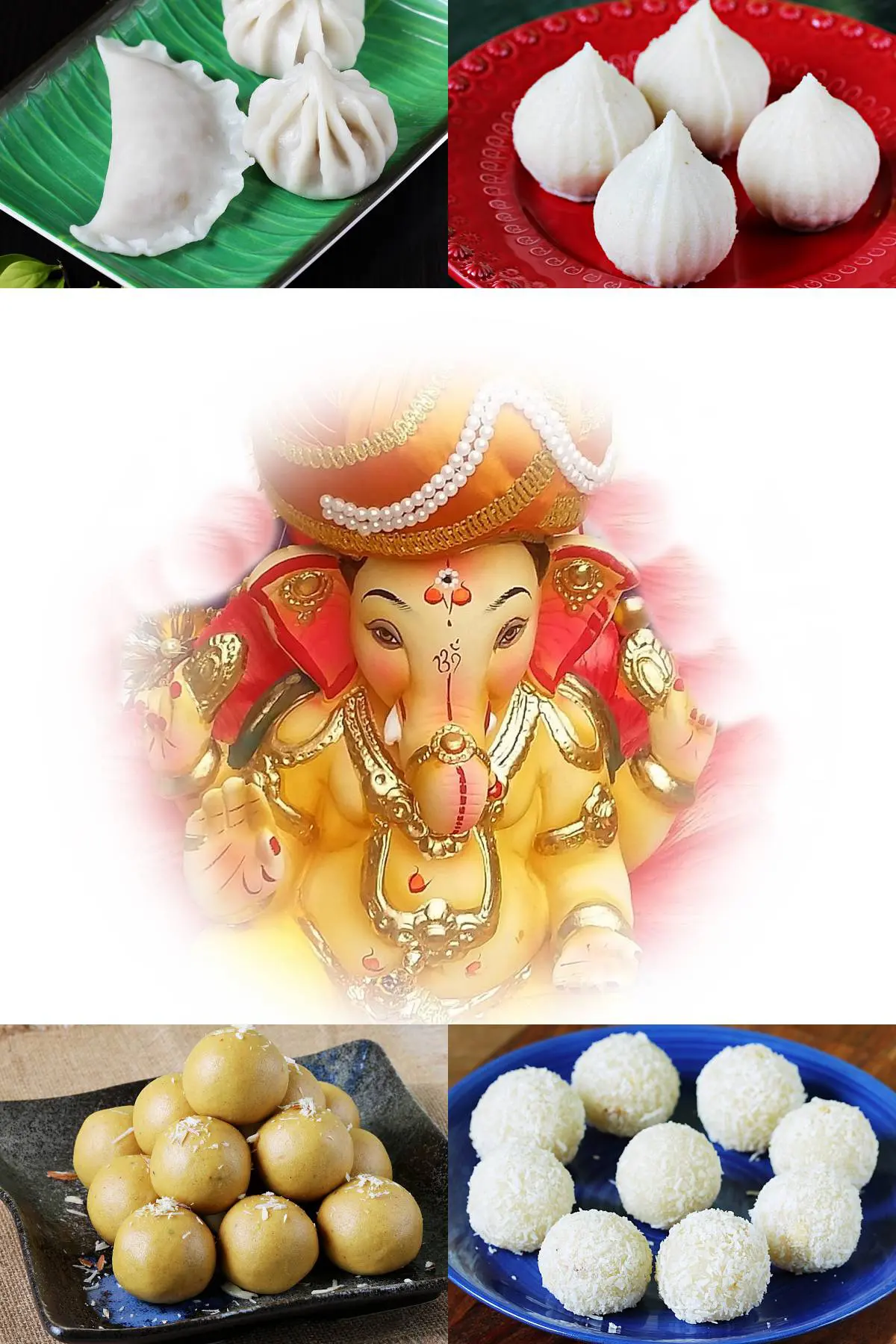 Vinayaka Chavithi
Everywhere else, the same is celebrated as Ganesh Chaturthi. This 10-day festival is rejoiced with immense devotion and grandeur not only in the Households but also in the Community places.
Lord Ganesha, the God of wisdom, prosperity, the remover of obstacles and sorrows is welcomed with much devotion every year on the day of Chavithi/ chaturthi, which falls in the Month of Bhadrapadam.
Though this festival is celebrated in many states, customs, traditions and foods offered to the Lord during the Chavithi puja are much different.
Making Turmeric Vinayaka, decorating the Palavelli, listening to the Vinayaka Katha are the key among the numerous traditions from Andhra Pradesh & Telangana.
Ganesha is Gajamukha, meaning he is elephant-headed. So fruits that are loved by elephant like Wood-apple (Velakkaaya), Bananas, Coconuts, Sugarcane and Pomelo (Pampara Panasa) are offered to the Lord.
Various foods like Kudumulu, Undrallu, Palathalikalu, Payasam, Panakam, Pachi Chalimidi undrallu, and Vadapappu are the main traditional dishes made and offered to the Lord Vinayaka on this day.
Vinayaka is a Child-like God, so spicy and deep fried foods are usually not offered and they are reserved for the next days for the festive meal. Steamed foods are most commonly offered.
In this post I have put together many traditional Vinayaka Chavithi Recipes which qualify for naivedyam. There are also a few you can make during these days for your meal/ snack.
I have shared how we celebrate or follow the naivedyam making procedure towards the end of this post as many readers had asked me to share it.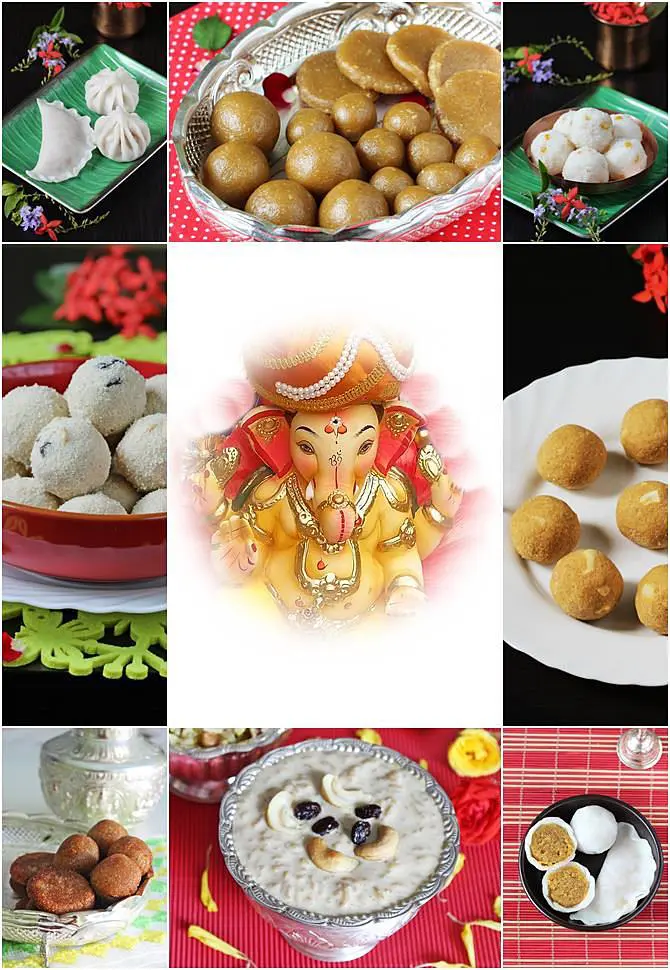 Vinayaka Chavithi Naivedyam Recipes
Sweets Recipes
Snacks Recipes
Meal Recipes
Vinayaka Chavithi Naivedyam Procedure
This section is for those who wanted to know the procedure I follow at home.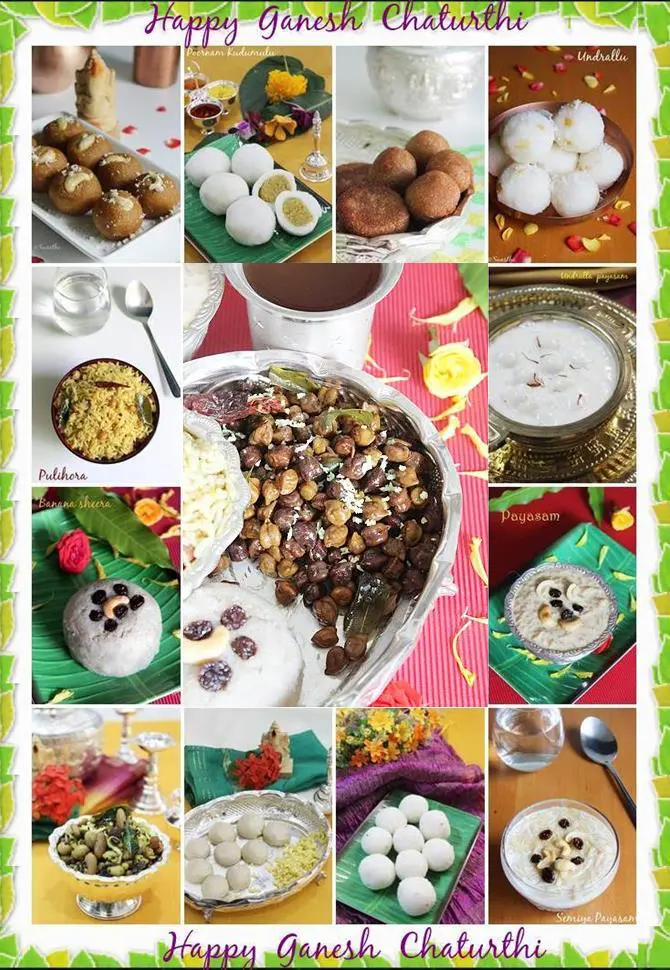 I do not use any stock that exists in the pantry especially the opened packs of rice or jaggery or anything of that kind. We buy all new stocks right from dry fruits to rice, jaggery and everything else we need for the naivedyam and pooja.
I make my own rava and flours at home and do not prefer to buy store bought since it is for the Lord Vinayaka. However there are foods which i also made with store bought flour and offered to the Lord, breaking my rules when my kids were babies.
I have mentioned that where ever used. I make rice flour and rice rava for kudumulu and undrallu, one day ahead of the festival after a shower. Sometimes I also grate the jaggery and refrigerate, powder the cardamoms and these are meant exclusively for naivedyam only.
Rest all is prepared fresh on the day of puja like preparing jaggery syrup, making the flour for chalimidi etc.
On the day of chavithi, First thing after a shower would be to prepare large quantity of jaggery syrup and set aside for cooling for the payasam recipes else the payasam can curdle. I proceed further with the rest of the cooking.
Happy Ganesh Chathurti. May Lord Ganesha Shower his blessings and remove all the obstacles in life and keep you healthy, wealthy and happy.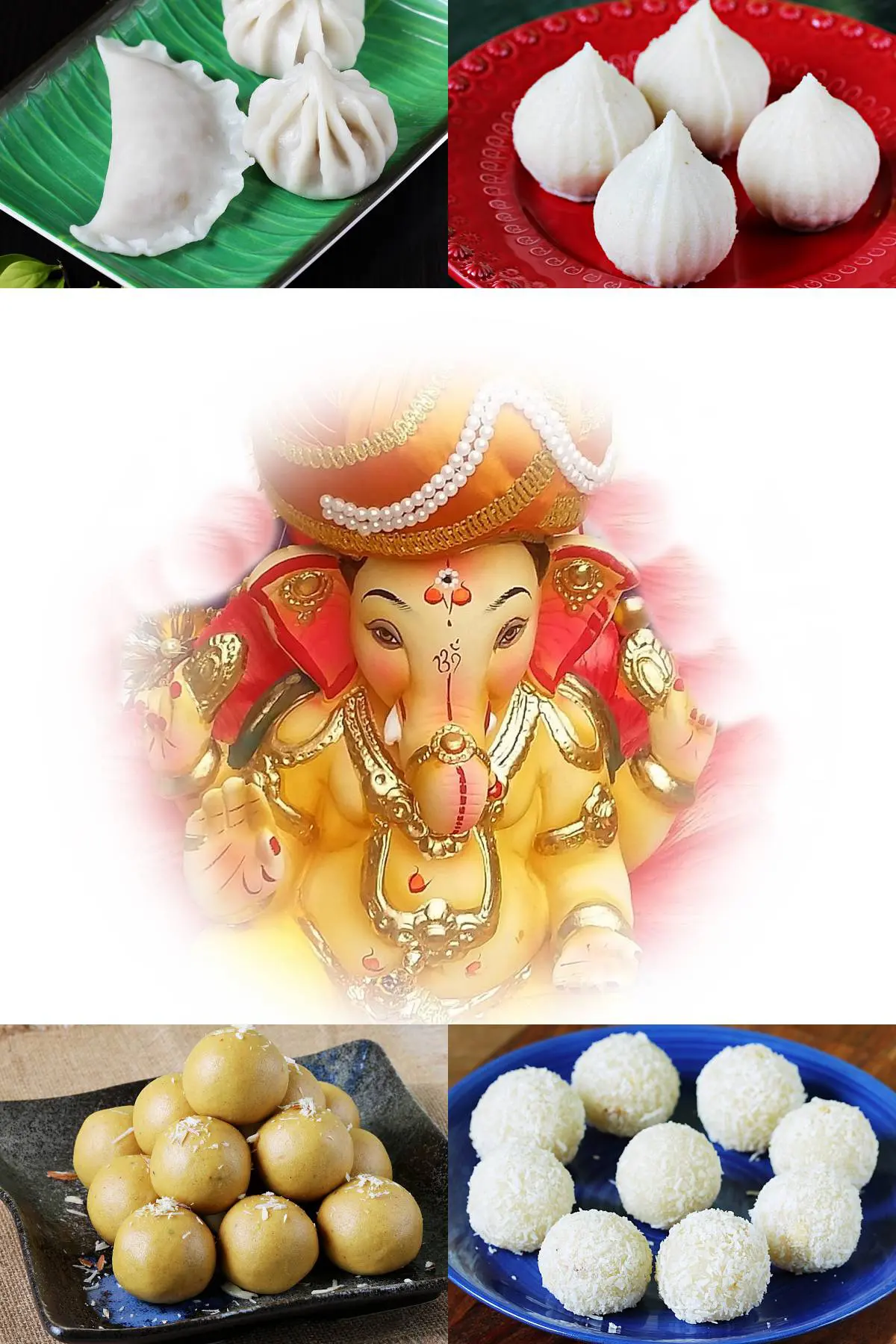 About Swasthi
I'm Swasthi Shreekanth, the recipe developer, food photographer & food writer behind Swasthi's Recipes. My aim is to help you cook great Indian food with my time-tested recipes. After 2 decades of experience in practical Indian cooking I started this blog to help people cook better & more often at home. Whether you are a novice or an experienced cook I am sure Swasthi's Recipes will assist you to enhance your cooking skills. More about me
Follow Swasthi's Recipes