Vinayaka chavithi recipes for naivedyam & pooja – This year Ganesh Chaturthi falls on 10th September 2021. Also known as Vinayaka chavithi, Vinayagar chaturthi or Pillayar chaturthi, it is one of the most celebrated festivals in India. Lord Ganesha, the God of wisdom, prosperity, the remover of obstacles and sorrows is welcomed with much devotion for the 10 day celebrations.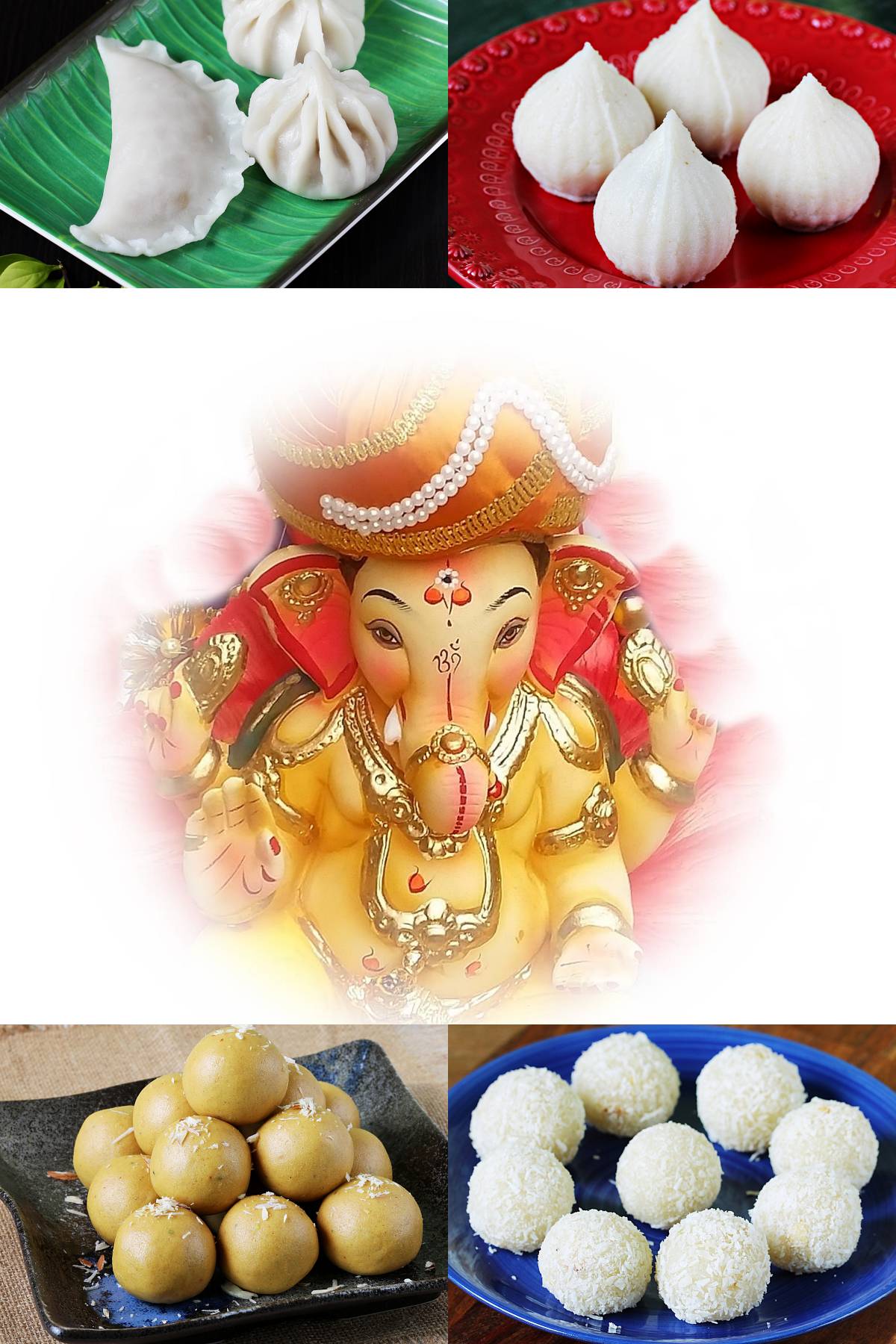 Though Ganesh Chaturthi is celebrated in Andhra, Karnataka,Tamil nadu, Maharashtra and many other parts of India, Prasad or Naivedyam recipes differ slightly from region to region.
To please Lord Ganesha, various kinds of modak / kudumulu, ladoos, sundal (guggillu) are offered during the Pooja as naivedyam. It is said that Lord Ganesha loves modaks and ladoos, hence a wide variety of these are offered in most regions during the puja.
I have put together more than 16 easy Vinayaka chavithi recipes for naivedyam that I personally offer at home with a plus or minus. While offering prasadam, I prefer to choose the traditional dishes that have been offered for years by my elders (either in my mom's family or MILs family).
For Ganesh Chaturthi pooja, I usually try to make naivedyam dishes in the count of 5, 7, 9 or sometimes if I have time and patience 11 and sometimes I even go with 3.
I have shared how we celebrate or follow the naivedyam making procedure towards the end of this post as many readers had asked me to share it.
You can also check this post for the complete list of Ganesh chaturthi recipes on this blog.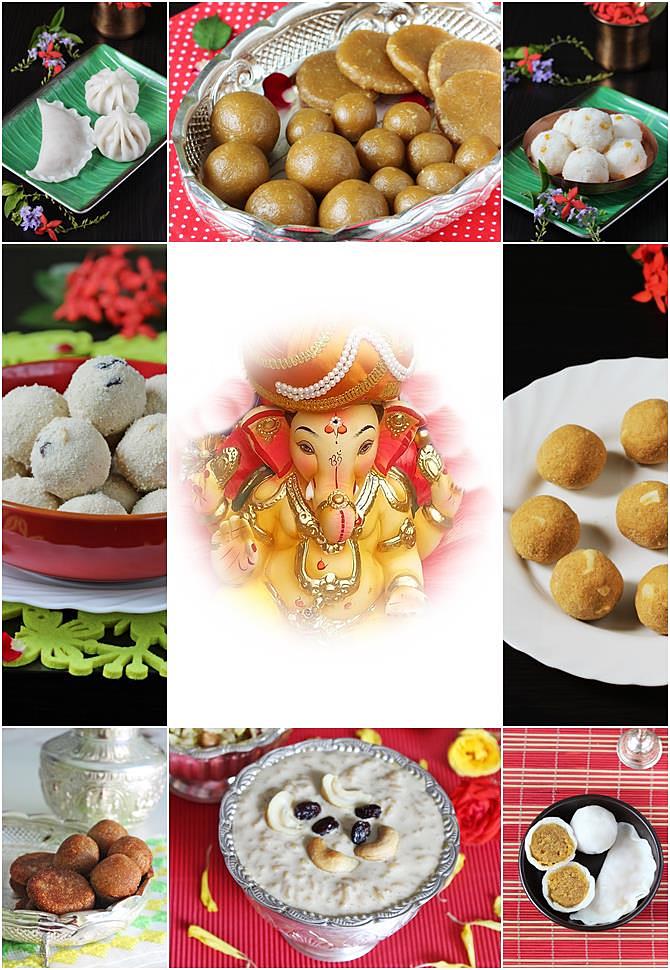 Vinayaka chavithi recipes
Ladoos – Vinayaka chavithi recipes
It is said that Lord Ganesha loves Ladoos. Many households prepare a variety of ladoos at home and offer to the lord and then to the kids. Here is the collection of 31 ladoo recipes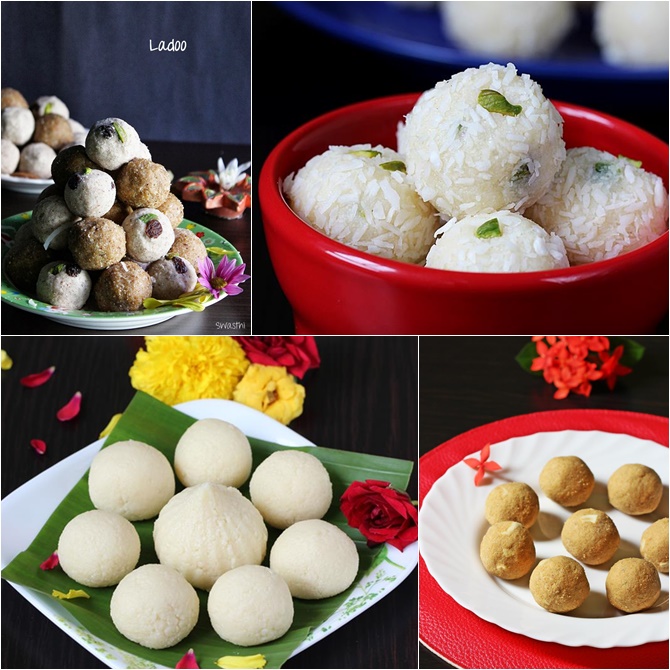 Here are the top 10 ladoo recipes from the blog.
Payasam recipes for Vinayaka chavithi
You can find a collection of payasam recipes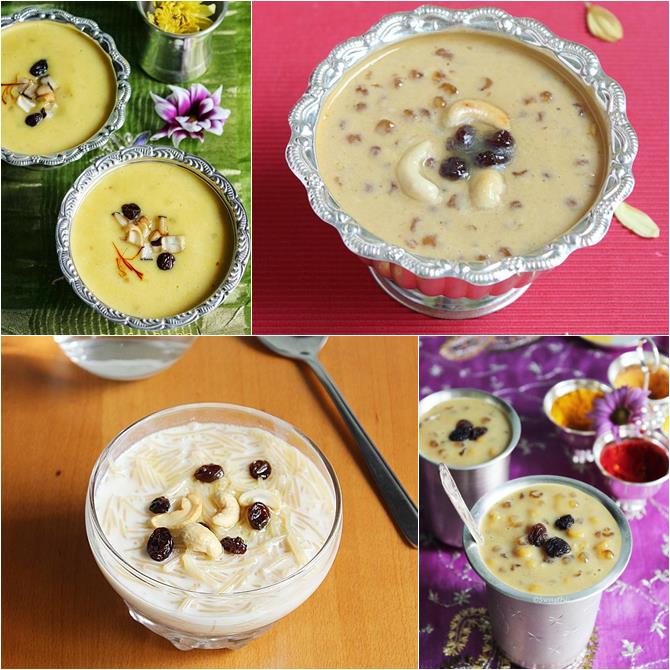 Here are some simple payasam recipes
Halwa & kesari – Ganesh chaturthi recipes
Sheera, kesari and halwa are a kind of dessert that is most commonly made during festivals. They are quick to make and can be made even by beginners. You can check this collection of 18 Halwa recipes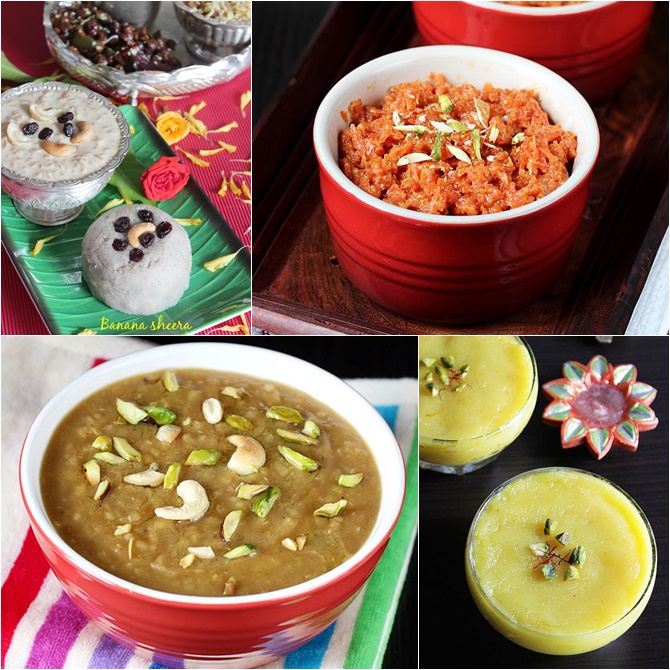 Here are the top 10 Halwa recipes you may try
Ganesh chaturthi snack recipes
These snacks would be a good addition to the ganesh chaturthi menu. You can either have them as snack or offer to God or have them as a part of a meal. Do skip onions and garlic if I have used in any of the recipes. We also do not use green chili when made for offering. We usually offer Vada (garelu), punugulu or dal vada to Godess Gowri, the mother of god Ganesha during this festive season.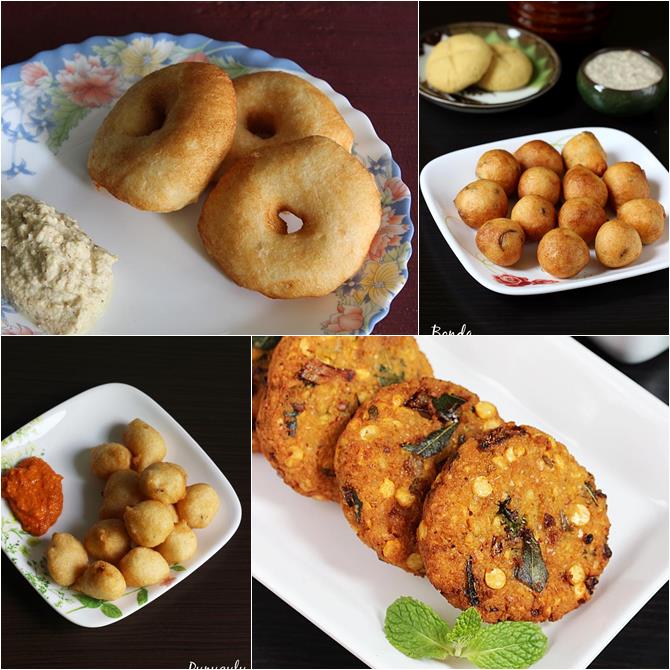 vada / garelu (no onion no garlic)
Minapa punugulu
Mysore bonda
Punugulu
Sabudana vada
Aloo pakoda
Banana bajji
Masala vada
Dal vada
Mirchi bajji (not for offering)
Vinayaka chavithi naivedyam procedure
This section is for those who wanted to know the procedure i follow at home.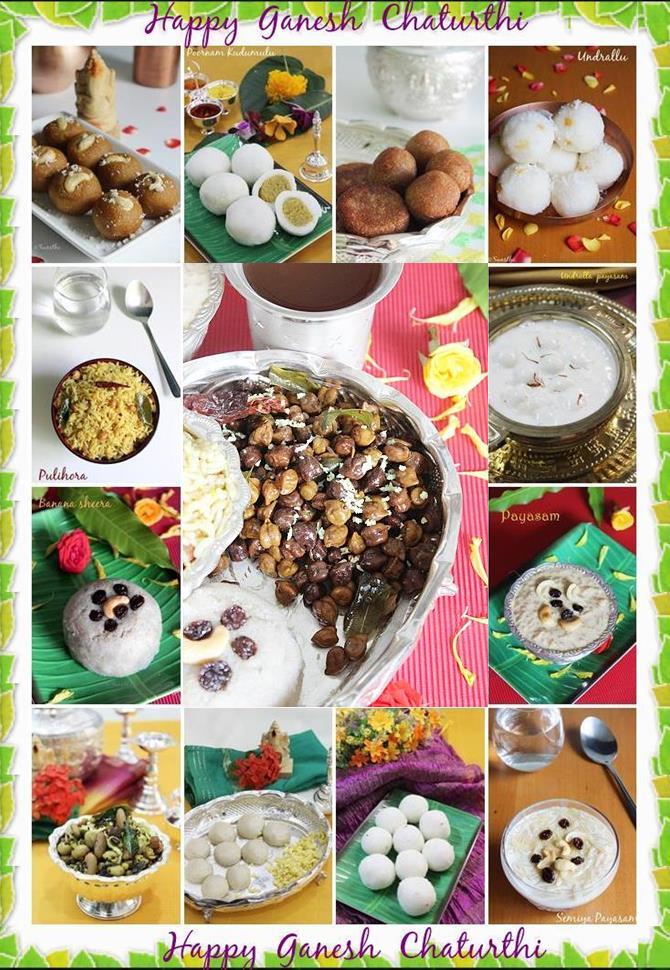 I do not use any stock that exists in the pantry especially the opened packs of rice or jaggery or anything of that kind. We buy all new stocks right from dry fruits to rice, jaggery and everything else we need for the naivedyam and pooja.
I make my own rava and flours at home and do not prefer to buy store bought since it is for the Lord Vinayaka. However there are foods which i also made with store bought flour and offered to the Lord, breaking my rules when my kids were babies.
I have mentioned that where ever used. I make rice flour and rice rava for kudumulu and undrallu, one day ahead of the festival after a shower. Sometimes
I also grate the jaggery and refrigerate, powder the cardamoms and these are meant exclusively for naivedyam only. Rest all is prepared fresh on the day of puja like preparing jaggery syrup, making the flour for chalimidi etc.
On the day of chavithi, First thing after a shower would be to prepare large quantity of jaggery syrup and set aside for cooling for the payasam recipes else the payasam can curdle. I proceed further with the rest of the cooking.
Happy Ganesh Chathurti. May Lord Ganesha Shower his blessings and remove all the obstacles in life and keep you healthy, wealthy and happy.