Butter Cake Recipe (Moist Basic Cake)
This Butter Cake is light, fluffy, moist, buttery and absolutely delicious! This recipe makes a great base cake that you can even decorate or can be adapted to other recipes. Since this Butter Cake is moist & light, flavored with lots of vanilla, it can be eaten on its own too. Or covered in fresh fruit like berries, or served with a cup of coffee or tea.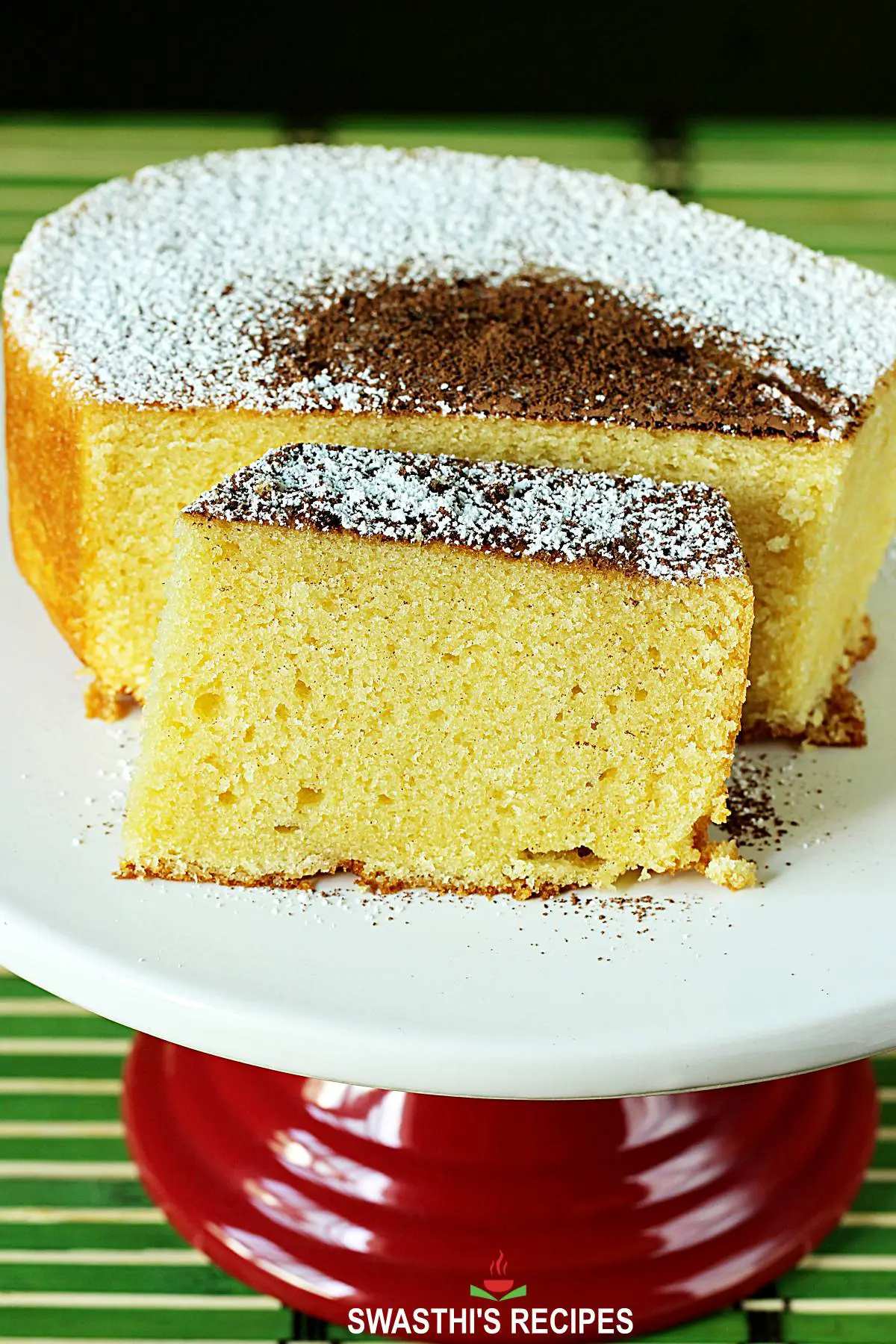 Picture a friend's childhood birthday party, or maybe yours. There are colorful presents, bundles of balloons, fun games, and everyone's favorite part of the party: a two-layer cake with a moist, golden crumb inside and a fudgy chocolate frosting on the outside. It's crowned with a collection of birthday candles.
You and your friends can't wait to dig in. Fast forward to another party: it's the wedding of someone you know. At the reception there's good food; there's dancing; maybe there's some laughter, maybe there's some tears.
At the center of the celebration sits a tall, fluffy white cake, maybe delicately drizzled with icing and topped with fresh seasonal fruit and flowers.
Everyone claps as the happy couple cuts into the cake. What do both these celebrations have in common? The beautiful butter cake at the center.
It doesn't matter if the butter cake comes from a box, a grocery store, or someone's kitchen. Butter cake is almost always the default cake dessert in the United States, and for good reason.
It doesn't take a ton of time or ingredients, is relatively easy to make, and creates a light, fluffy, flavorful cake that can be eaten on its own or decorated as you please.
Why not impress your friends and family by bringing a homemade butter cake to your next gathering?
What is Butter Cake?
Butter cake is a delicious American institution. It's a dessert cake made with flour, butter, eggs, sugar, and some kind of leavening like baking powder.
In the United States, butter cake's most common forms are yellow or white cake. With a soft, light, and moist crumb, this flavorful cake is popular at special occasions like birthdays and weddings.
The incredible flavor and texture come from using large amounts of butter and creaming it with sugar to incorporate air into the batter. Leavenings like baking powder or baking soda provide additional lift in many modern butter cake recipes.
While the cake is wonderful on its own, it also can tolerate toppings such as fruit or frosting.
Butter Cake vs. Pound Cake
Pound cake is considered the ancestor of butter cake. Originating in Europe, "pound cake" derived its name from its ratio of ingredients: one pound of flour, one pound of butter, one pound of sugar, and one pound of eggs–often flavored with vanilla or citrus.
The French called this kind of dense, tender cake "quatres-quarts."
While the ingredients of pound cake are similar or even the same as many butter cake recipes, the important difference lies in ingredient amounts.
Butter cakes, unlike pound cakes, have different formula ratios. Bakers experimented with recipes by reducing the number of eggs and butter and increasing the amount of milk used in cakes, eventually creating the modern butter cake.
More Cake Recipes
Chocolate Cake
Banana Cake
Chocolate Banana Cake
Chocolate Sponge Cake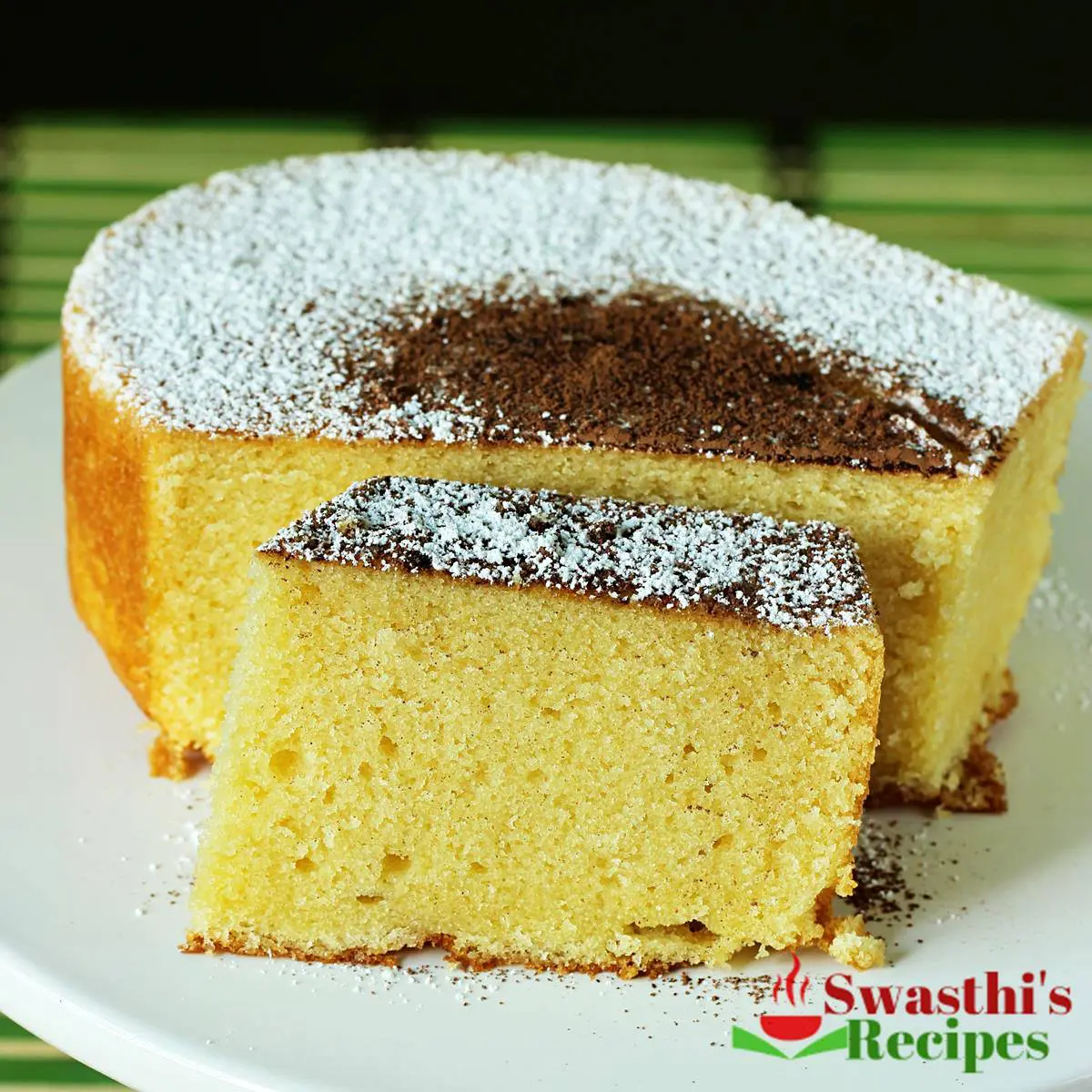 How to make Butter Cake (Stepwise Photos)
To make this cake, you'll want to start by preparing your pan, your oven, and your ingredients from the recipe card below.
1. Grease a 7 inch round or 8 inch square pan and line it with parchment paper. Preheat the oven to 360 F or 180 C for a minimum of 15 minutes.
2. Make sure your ingredients are room temperature. Crack your eggs into a small bowl.
3. Mix flour, salt and baking powder. Sift/ Sieve and set aside. I did mine directly over the mixing bowl later at step 13.
4. Add butter to a mixing bowl. It has to be soft but cold.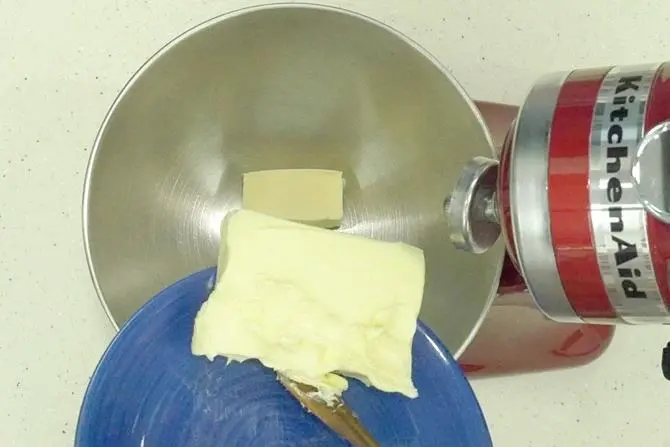 5. Add fine sugar. I used organic fine sugar. If you have granulated sugar then pulse it in a blender to get fine sugar. Make sure you don't make a fine powder.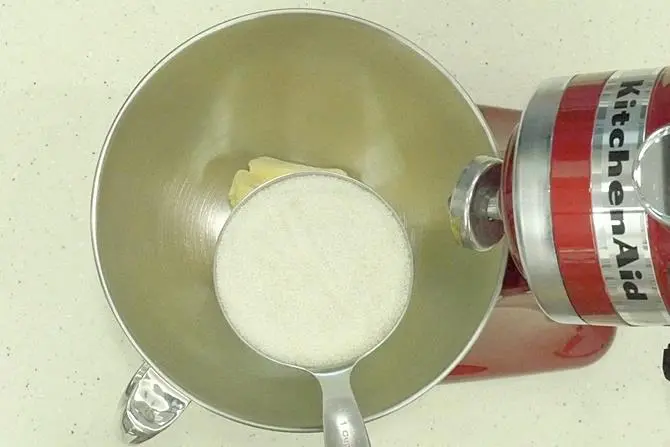 6. Mix sugar and butter on a low speed till well combined. Next set to medium speed and beat until pale, light and fluffy. Scrape the sides and bottom in between. The creamed butter and sugar turns fluffy with soft peaks. The color too changes and turns light. Sugar does not dissolve at this stage.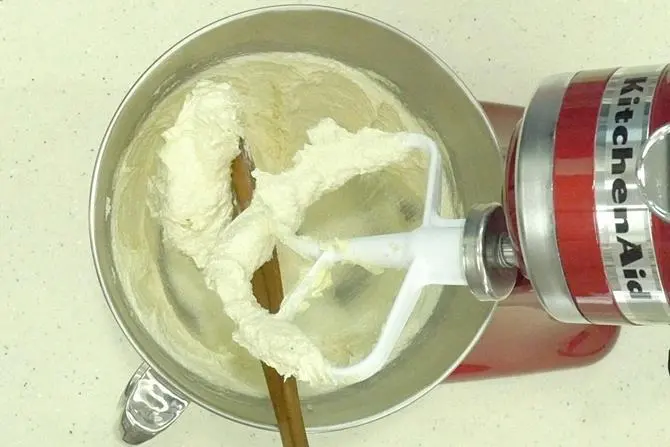 7. Add one egg at a time.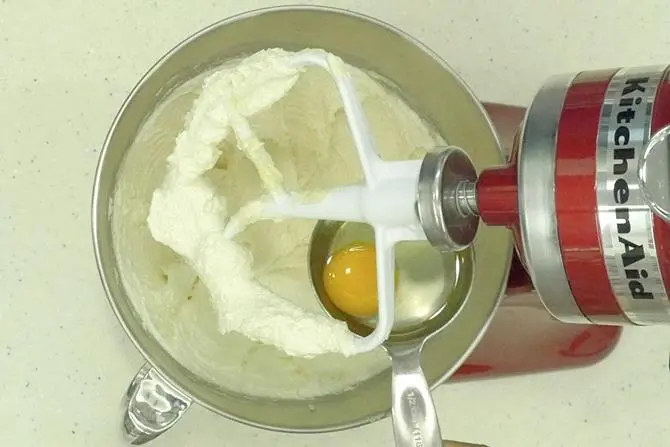 8. Beat after each addition until creamy.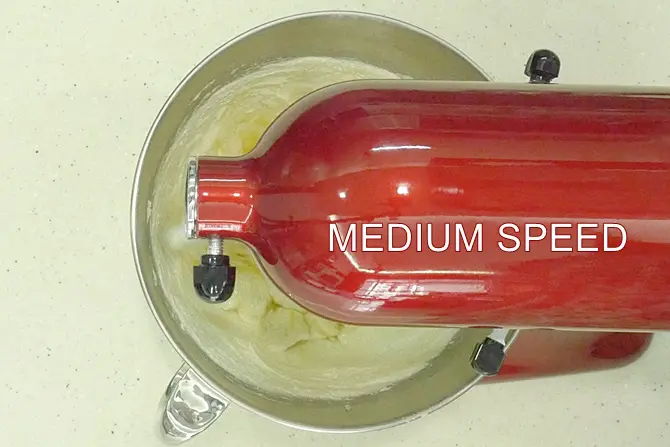 9. Scrape down the sides & bottom before adding the next egg.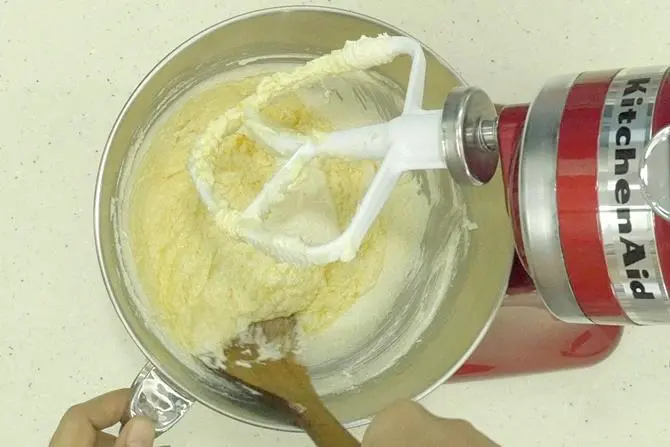 10. Continue to add one egg at one time and beat until the mixture is creamy.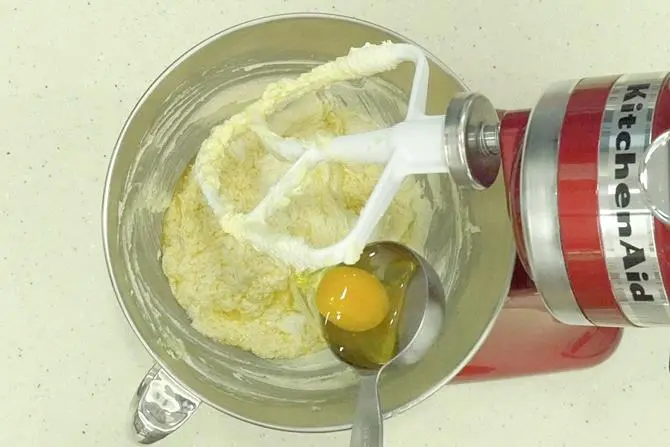 11. Add in vanilla extract. Mix until well combined.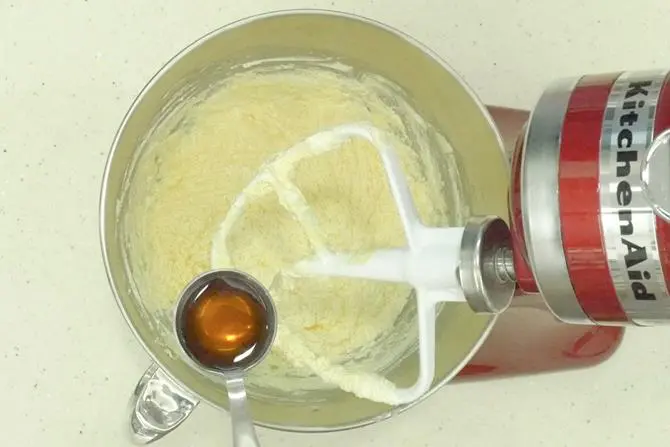 12. We are going to add flour with salt & baking powder in 3 parts. Divide the flour into 3 parts, add one part at a time. Mix on lowest or medium speed, and scrape down the sides.
I directly placed the sieve and added the dry ingredients – flour, salt and baking powder. If you are doing this, mix gently all the 3 ingredients.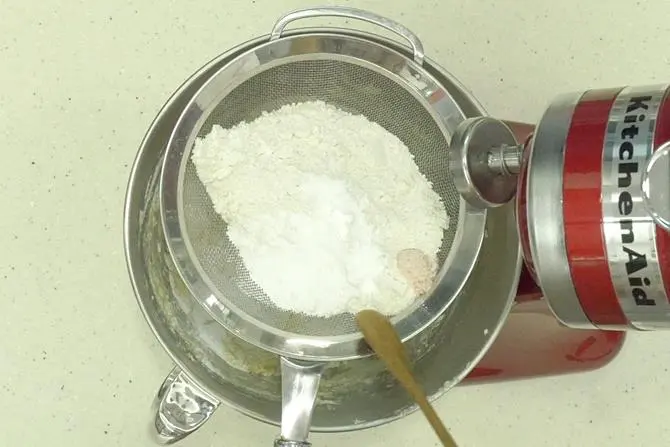 13. Sieve only 1/3 rd of the total flour.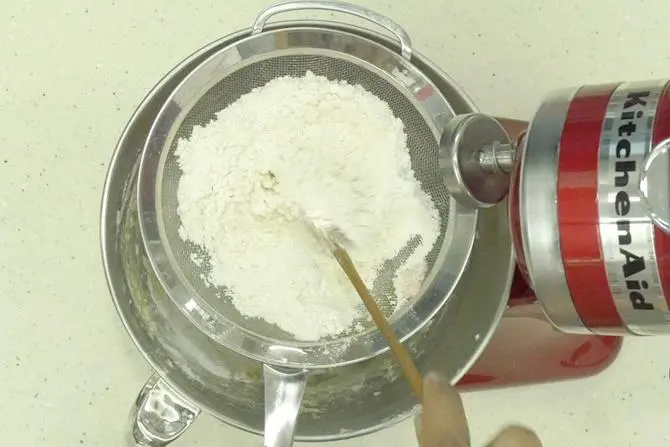 14. Mix on lowest or medium speed, and scrape down the sides and bottom as well.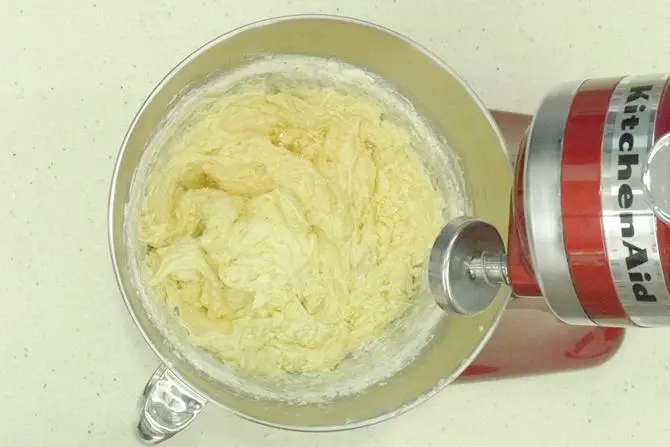 15. Continue adding the flour in parts of 1/3. Mix on lowest or medium speed until well combined.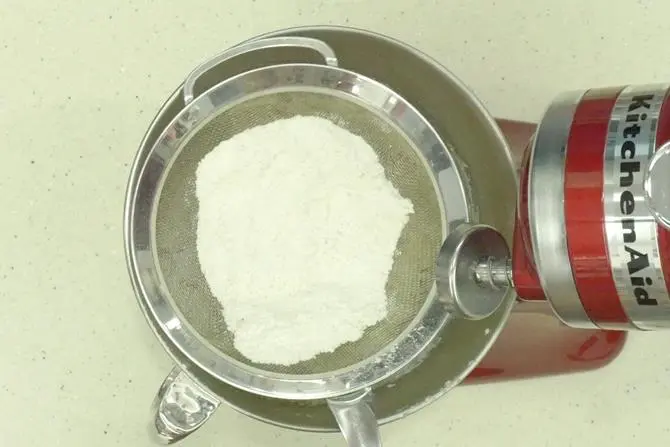 16. Add milk as needed in parts. Mix on a medium speed.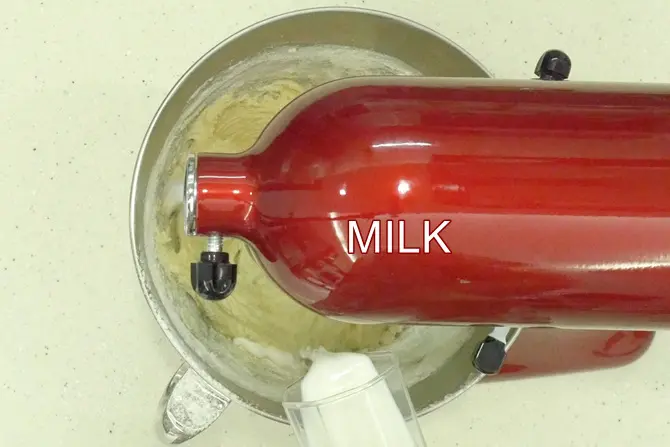 17. The cake batter is smooth, creamy, lump free and more importantly without any streaks of egg etc.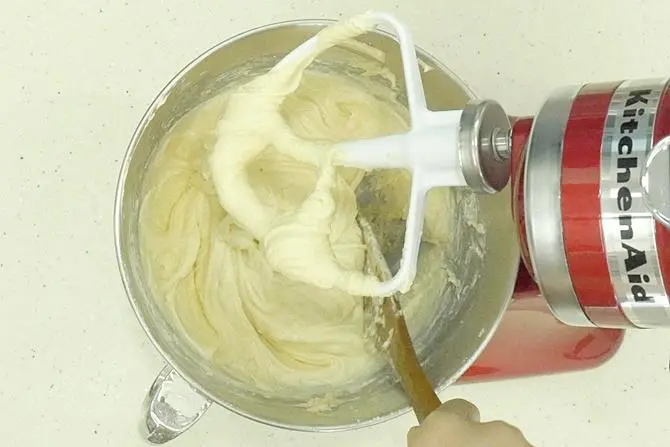 18. Transfer the batter to the greased tin. Even out the top to prevent uneven cake. and knock it to the kitchen counter few times to distribute the batter evenly. This is very important else the cake will raise unevenly.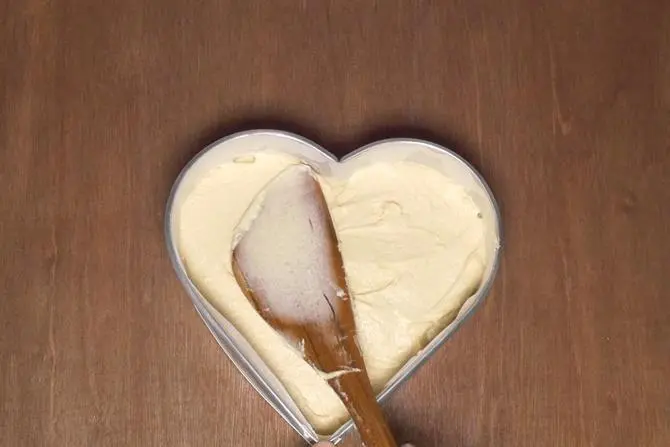 19. Bake the cake at 360 F or 180 C for 45 to 60 mins depending on the size of the pan. Details mentioned below. After 25 to 30 mins, cover the cake pan with a foil. Do not bring the cake out of the oven. Just place a foil over the tin in the oven directly. Take care, wear oven mitts and do it.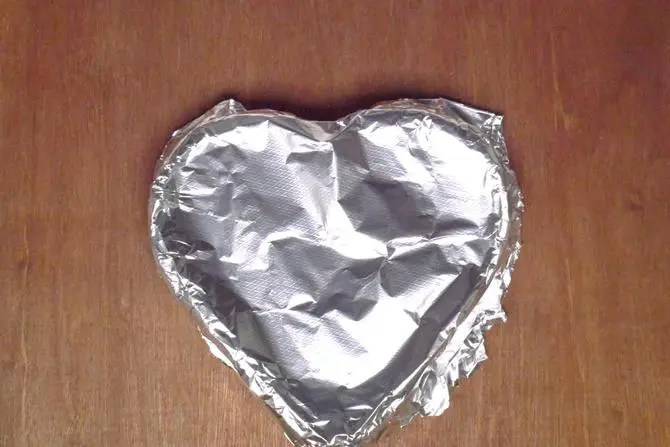 Timings for pan sizes:
45 mins for 8*8 square pan and loaf pan.
52 to 55 mins for 7 inch round pan, depth 4 inch.
These timings work well for me in my oven. Please check it about 5 mins earlier.
20. I baked for 55 mins. When the cake is done, a skewer inserted comes out clean.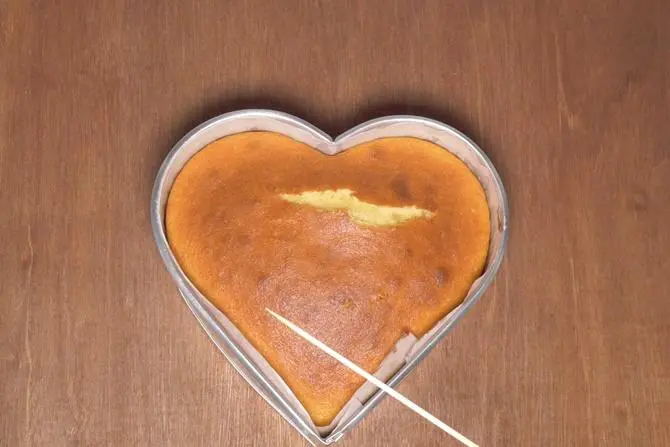 21. Cool for about 5 to 10 mins and then invert it over a rack.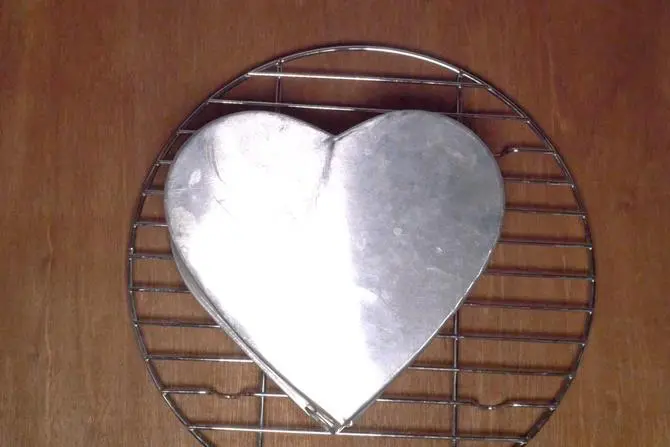 22. Cool it completely before frosting. I went ahead dusting powdered sugar and cocoa.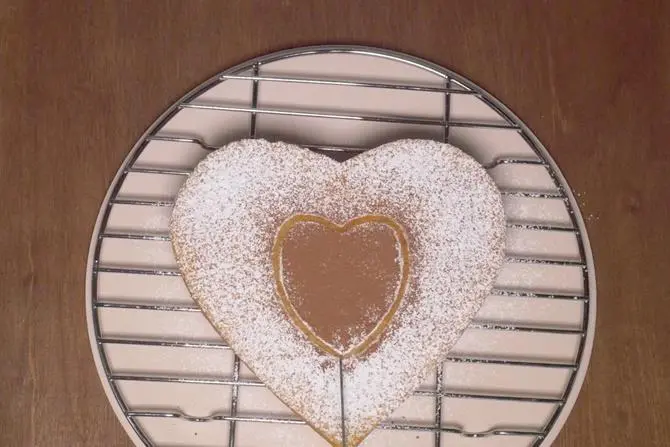 This cake stays good at room temperature for 24 to 48 hours depending on the temperature or climatic conditions. If you intend to frost it, you can leave it at room temperature and frost after few hours. This also freezes well. You can also refrigerate and heat up for 30 to 40 seconds in microwave.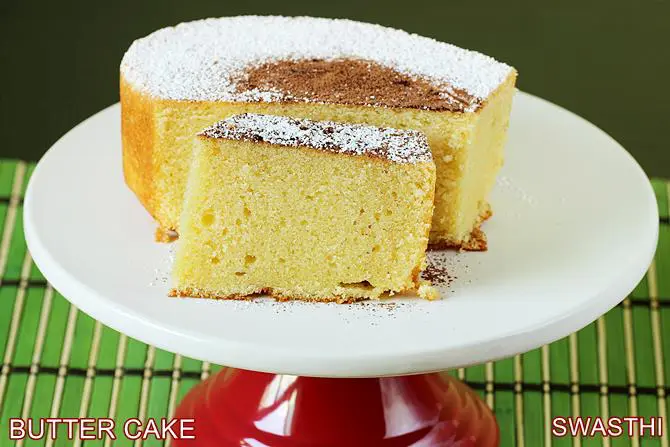 Pro Tips
The key to making this butter cake stand out is technique. Here are some tips to ensure you make the best butter cake possible.
Grease and line your pan. Greasing your pan with butter or baking spray and lining it with parchment paper will make your cake easier to remove and cool. This will help your butter cake keep its beautiful, delicate shape.
Make sure your butter is at cold/room temperature before you start to beat it. If you have an instant read thermometer, it would read at around 70°F or 21°C. For folks without a thermometer, you should be able to press a finger into the butter and leave a shallow indentation. The butter should leave no grease on your finger.
Cream the butter and sugar at low to medium speeds. Creaming the butter and sugar helps make the cake light and airy; to keep it light and airy, you have to make sure the air bubbles you form maintain their structure. Beating butter and sugar at a high speed increases the temperature of the butter, meaning the air bubbles collapse and your cake comes out denser.
Add your eggs one at a time. The reason we add eggs slowly is to maintain the emulsion of the butter and sugar. If that emulsion is disturbed, the batter curdles and can't hold any air bubbles–and the cake comes out dry and flat.
Alternate adding the flour mixture and the milk. Not only does this keep the emulsion together, this helps the flour and milk be properly absorbed while reducing gluten formation. Less gluten formation means a tender cake.
Avoid overmixing the batter. Once everything is combined, stop mixing. Mixing flour helps create gluten, and overmixing will create a tough butter cake.
Be careful substituting shortening for butter. If you're out of butter, you might be tempted to directly substitute shortening in your butter cake. This will not work. Butter and shortening have different levels of moisture, so the amounts of flour and milk in the recipe would have to change.
Related Recipes
Recipe Card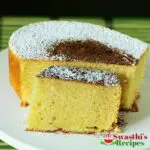 Butter Cake Recipe (Moist Basic Cake)
A simple fail proof Butter Cake that's moist and delicious. Makes a best base cake for any frostings.
Print Recipe
Pin Recipe
Jump to Comments
For best results follow the step-by-step photos above the recipe card
Ingredients (US cup = 240ml )
200

grams

all-purpose flour

(Organic)

250

grams

butter

(unsalted & soft)

2

teaspoons

baking powder

(double acting)

200

grams

castor sugar

(fine sugar)

4

eggs

(about 55 to 60 gms net weight of each egg)

60

ML

milk

(use 80 ml milk if eggs are small)

½

teaspoon

salt

1 to 1¼

tablespoons

pure vanilla extract
Instructions
How to Make Butter Cake
Make sure all the ingredients are at room temperature. Butter must be soft and cold. Grease a pan and line with butter paper.

Preheat the oven for at least 15 minutes at 360 F or 180 C.

Break the eggs to a small bowl and set aside.

Place a sieve/ strainer over a bowl. Add flour, baking powder and salt to the sieve. Sieve and set aside.

Cream sugar and butter on a low speed till well combined. Set to medium speed and beat until pale light and fluffy.

Add one egg at a time and continue to beat after each addition until creamy. Scrape down the sides and bottom while beating.

Add the vanilla extract and mix.

Divide the flour into 3 parts, add one part at a time and mix on lowest speed. Scrape down the sides. Continue to add & mix till the flour is used up.

Pour milk little by little and mix after each addition. You should have a smooth, fluffy and creamy batter.

Transfer the batter to the greased pan. Even out the top with a spatula. Knock it to the counter few times to spread the batter evenly.

Bake for 45 to 60 mins depending on the size of the pan. Check details at the end of this post. While baking thru after 25 to 30 mins, cover the tin with a foil. When the butter cake is done, skewer inserted in the center should come out clean.

Remove the cake pan from the oven, place it on a wired rack for cooling, for 5 to 10 mins.

Invert butter cake on to a wire rack. Leave it to cool completely. Slice butter cake with a segregated knife.
Notes
All ingredients should be at room temperature except butter which has to be cold but soft.
This cake freezes well. Warm up whenever desired and serve.
Recipe Source: Food4tots
Alternative quantities provided in the recipe card are for 1x only, original recipe.
For best results follow my detailed step-by-step photo instructions and tips above the recipe card.
NUTRITION INFO (estimation only)
Nutrition Facts
Butter Cake Recipe (Moist Basic Cake)
Amount Per Serving
Calories 516
Calories from Fat 279
% Daily Value*
Fat 31g48%
Cholesterol 171mg57%
Sodium 433mg19%
Potassium 227mg6%
Carbohydrates 51g17%
Protein 6g12%
Vitamin A 1040IU21%
Calcium 98mg10%
Iron 1.9mg11%
* Percent Daily Values are based on a 2000 calorie diet.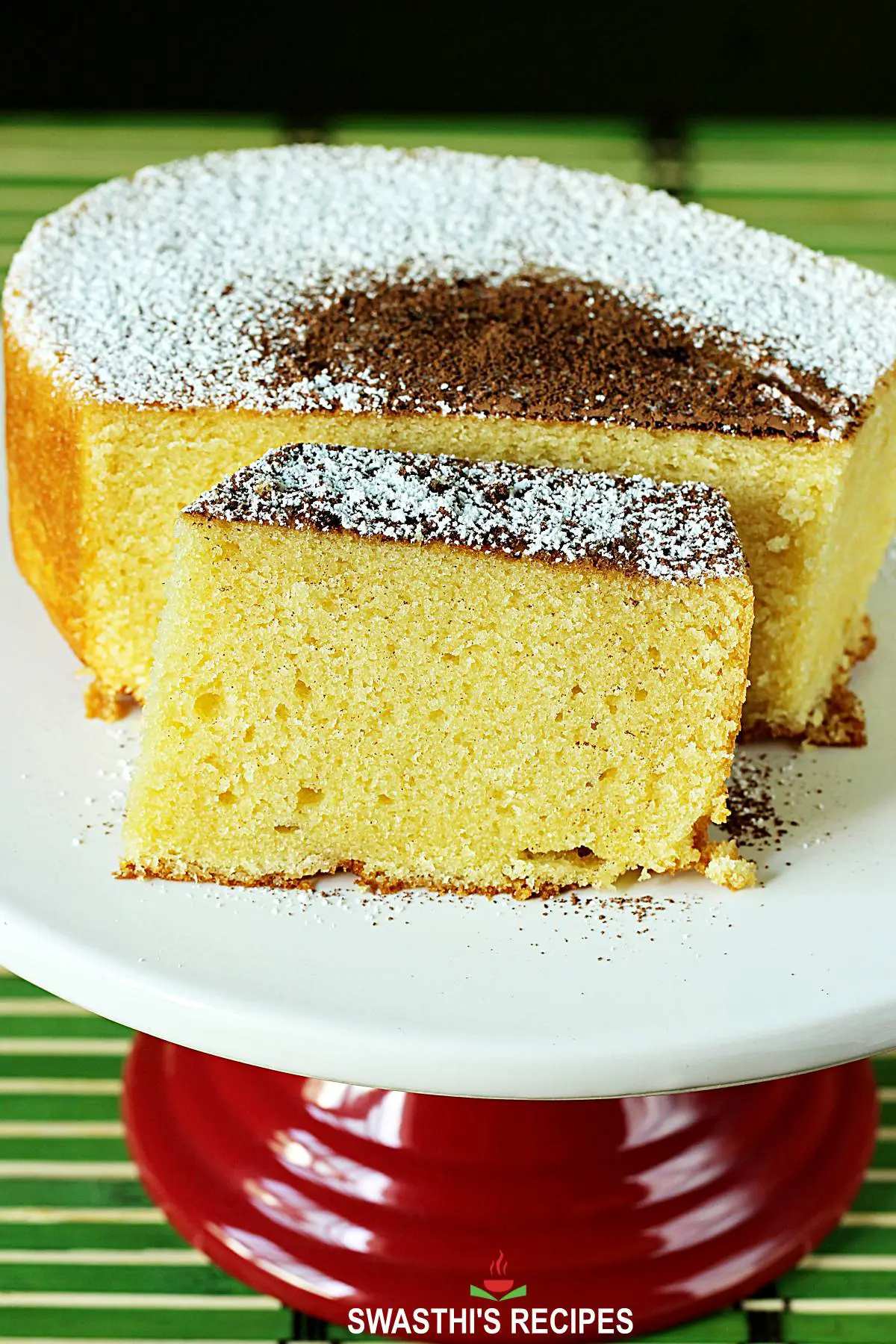 About Swasthi
I'm Swasthi Shreekanth, the recipe developer, food photographer & food writer behind Swasthi's Recipes. My aim is to help you cook great Indian food with my time-tested recipes. After 2 decades of experience in practical Indian cooking I started this blog to help people cook better & more often at home. Whether you are a novice or an experienced cook I am sure Swasthi's Recipes will assist you to enhance your cooking skills. More about me
Follow Swasthi's Recipes