Palm sugar or palm jaggery is believed to be one of the healthy sugar substitutes that is available in the market today. Unlike sugar, it is unrefined and unbleached retaining all its nutrients. It has a smoky flavor and a rich aroma.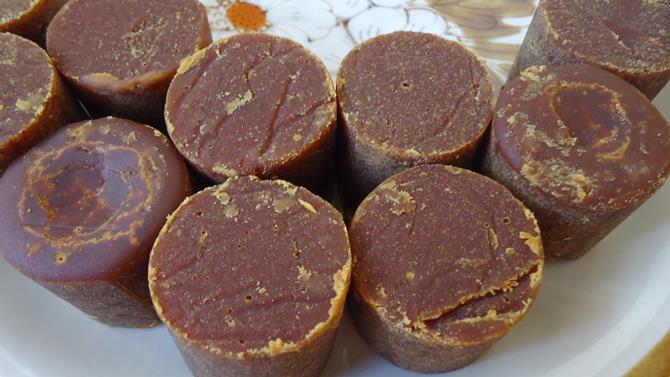 ---
There are many kinds of palm sugar. It was originally made from the sugary sap of the Palmyra palm, the date palm or sugar date palm.
Now it is also made from the sap of the sago and coconut palms and is sold with different names. In different countries or regions, it has different names malaysia- gula melaka, indonesia- gula merah, karupatti in tamil and thati bellam in telugu.
palm sugar is the term used to refer to both Palmyra palm sugar and coconut palm sugar. Though the term is used interchangeably, both are not the same. One is derived from the sap of the Palmyra palm and other from the sap of the coconut tree.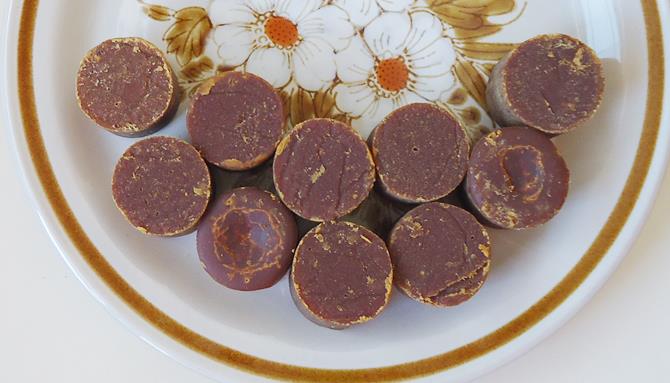 coconut palmsugar is made from the sweet flower blossom nectar of the green coconut tree. The nectar is collected, boiled and given different shapes by pouring the mixture in the hallow bamboo molds or granulated.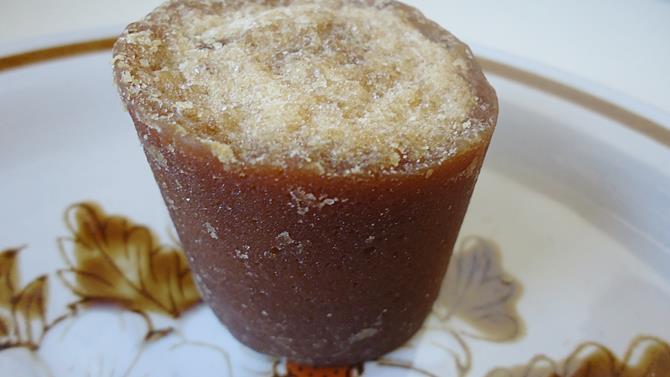 It has gained a lot of popularity in the global health community as an alternate to the already existing sweeteners in the market, since it has high nutrition and low GI & is termed suitable for diabetics.
Here are the tips to identify pure palm sugar in the market. Just like the other foods even pam sugar is adulterated and sold in the market. Often the center of the cubes is filled with inexpensive white or brown sugar.
How to identify pure palm jaggery or palm sugar?
1. pure palm sugar melts or acquires moisture by itself when left open in the air for some time (If left uncovered at room temperature for some time).
2. It should not be hard, should be able to break the block of a palmsugar just with the pierce of a fork or a knife. This shows that it is not adulterated.
3. It should be dark brown in color to prove that it is minimally processed. Some brands of coconut palmsugar merely have (brown/white)sugar in the center and their exterior is coated with palmsugar.
Since pure palmsugar is expensive than brown/white sugar, they gimmick to fill the hollow part with cheaper one.This is how they look