Chicken gravy recipes – Curry is an integral part of an Indian meal. Different regions have their own style and tradition of making curry or gravy. Here are the top 12 Indian chicken gravy recipes on the blog. Most of these are popular restaurant style chicken gravy recipes both from North Indian and South Indian cuisines. All the recipes are explained with step by step pictures for a fool proof cooking.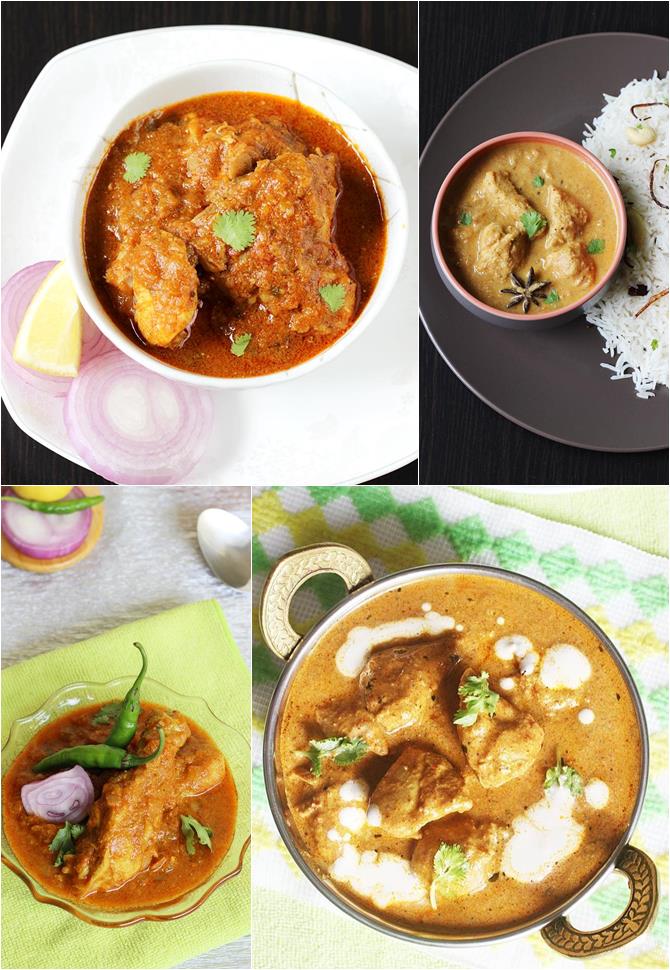 Chicken gravy is best served with ghee rice, plain rice, jeera rice, garam masala rice, Biryani rice or kuska , mint pudina pulao or Indian flat breads like roti, plain paratha, phulka, naan and butter naan. A Raita or a plate full of onion, cucumber, carrot and lemon wedges will compliment your meal.
You can also check this collection of 70 Indian chicken recipes.
Indian chicken gravy recipes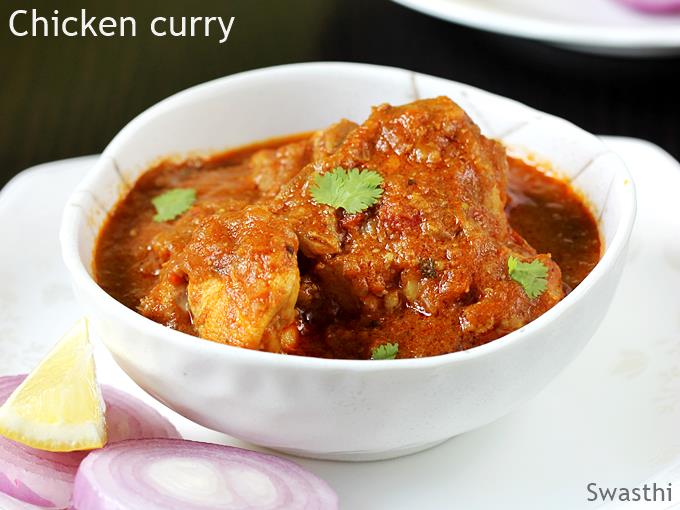 Simple chicken curry recipe – Easy, quick and very delicious basic curry made with simple ingredients. There is no coconut and no grinding tasks involved. This recipe is specifically developed for bachelors, students and new cooks. This goes well with plain rice and few sliced onions.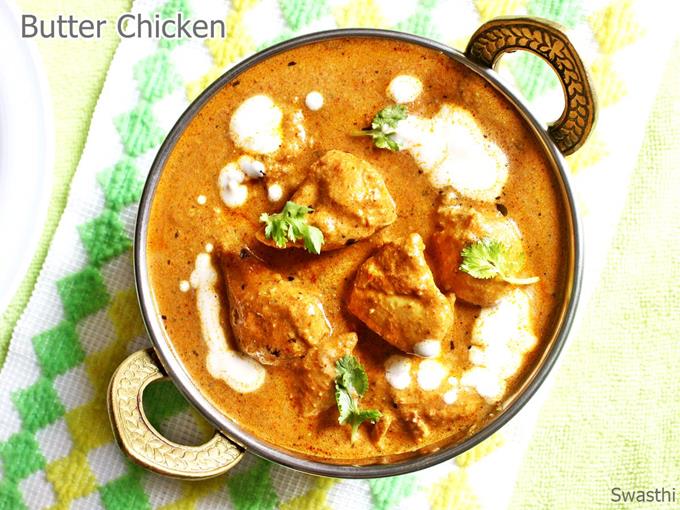 Butter chicken recipe – One of the most popular, delicious, rich Indian chicken dishes from the punjabi cuisine. Learn how to make the real punjabi murgh makhani at home. This recipe can be made even if you do not own a grill or oven at home. Chicken can be grilled on a pan or oven and then added to the makhani gravy. This post teaches you how to make butter chicken gravy from scratch using all fresh ingredients.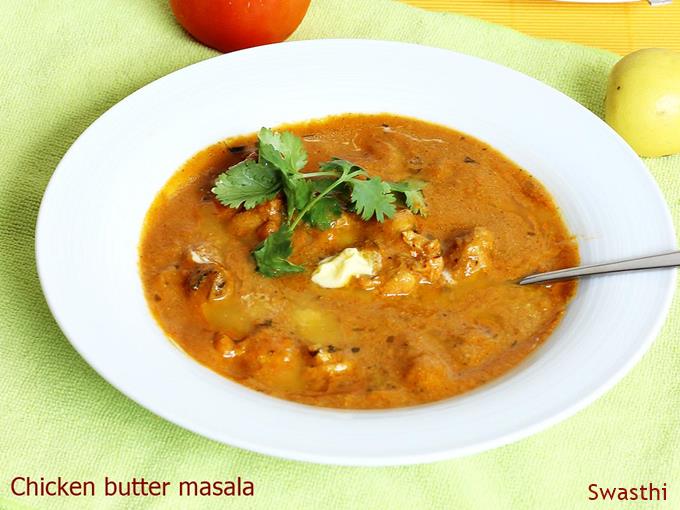 Chicken butter masala – This is another restaurant style dish, a cheat's version of the well known punjabi butter chicken. While the authentic recipe takes lot of time, this is a quick recipe the way it is made in most Indian restaurants. Though it is a cheat's version this tastes no less than the original dish – absolutely creamy, delicious and extremely flavorful.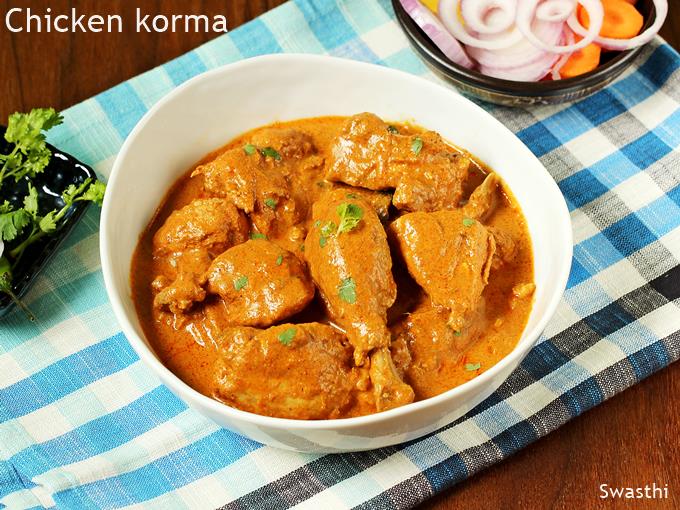 Chicken korma recipe – Creamy, rich, thick and delicious korma recipe made without cream. This dish is good to make for a special meal. It goes well with plain basmati rice, paratha or naan.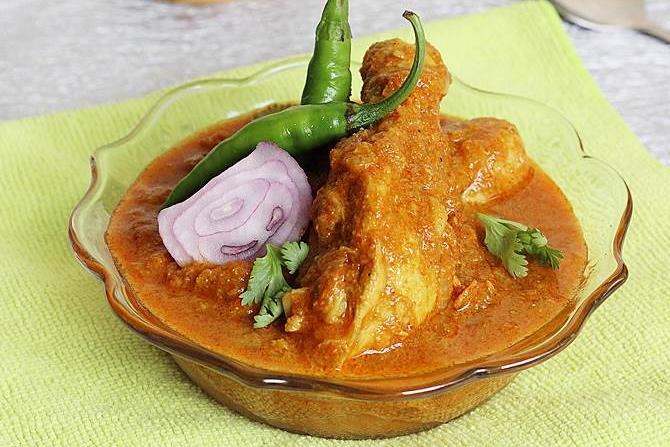 Andhra kodi kura – One of the simple chicken curry recipes made in andhra style, the hot and spicy kind made in traditional telugu homes. It is served with plain rice and onion raita. This is a beginners recipe and can be made under 45 mins.
Indian chicken gravy recipes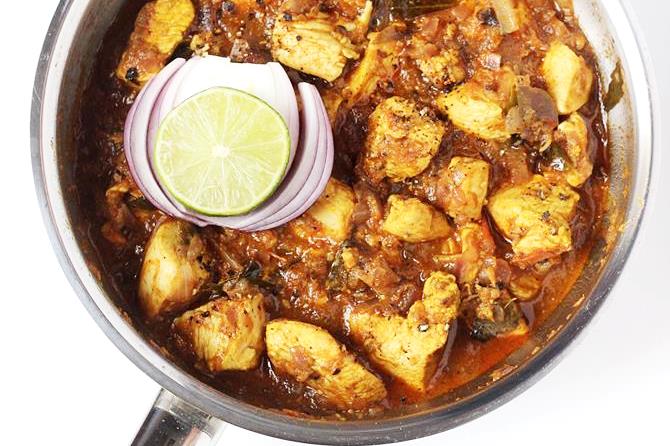 Pepper chicken masala – Hot spicy and very flavorful chicken gravy recipe made with fresh ground pepper masala. This is a great dish to try during the monsoon or the cold winters. You can make it a gravy, semi dry or dry dish to suit your taste. This is best to serve with plain rice or roti.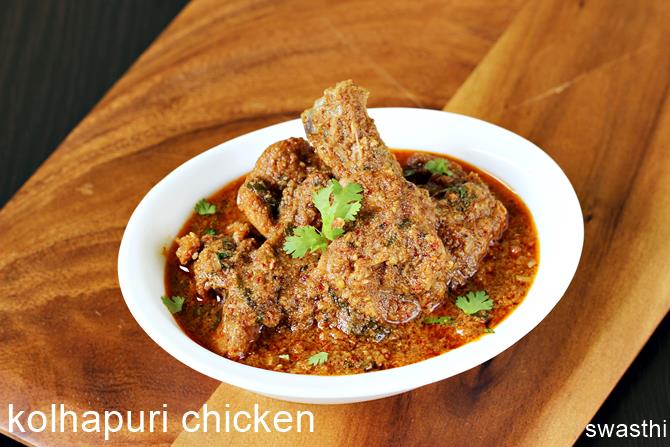 Kolhapuri chicken made with fresh roasted and ground kolhapuri masala. This dish has the complex flavors of various spices, poppy seeds and red chilies. This chicken curry recipe is for those who love hot & spicy Indian foods.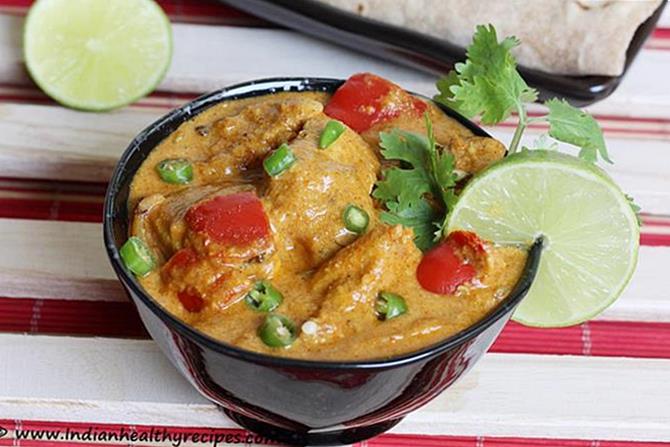 Chicken tikka masala – Another mouthwatering dish from North Indian cuisine. Chunks of grilled meat in onion tomato masala gravy. Most tikka recipes call for grilling them in a oven or tandoor. This recipe is simple and can be made at home using a tawa.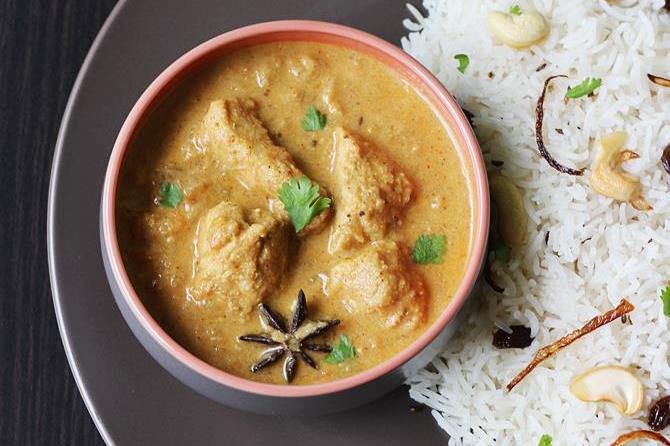 Chicken kurma recipe – A south Indian style kurma chicken gravy made with fresh ground spices, nuts and coconut. This pairs very well with this ghee rice. There is no cream used in this recipe so the curry turns out light yet delicious. This is different from the mughalai korma.
Indian chicken gravy recipes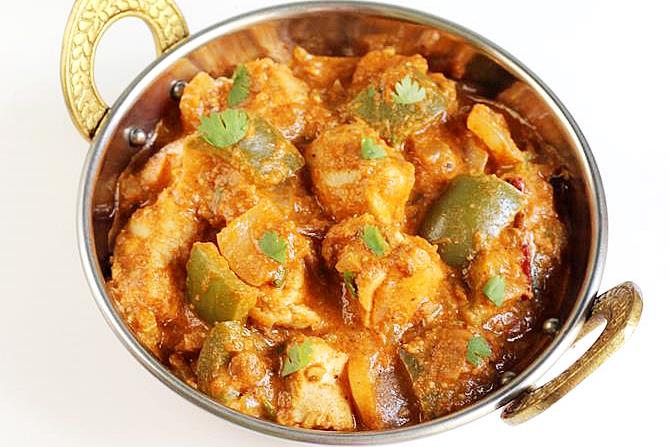 Kadai chicken masala – A simple North Indian dish made with capsicum and fresh ground kadai masala. It is this simple kadai masala that makes it flavorful and delicious. There are so many ways this is made, this recipe is my way of making it at home.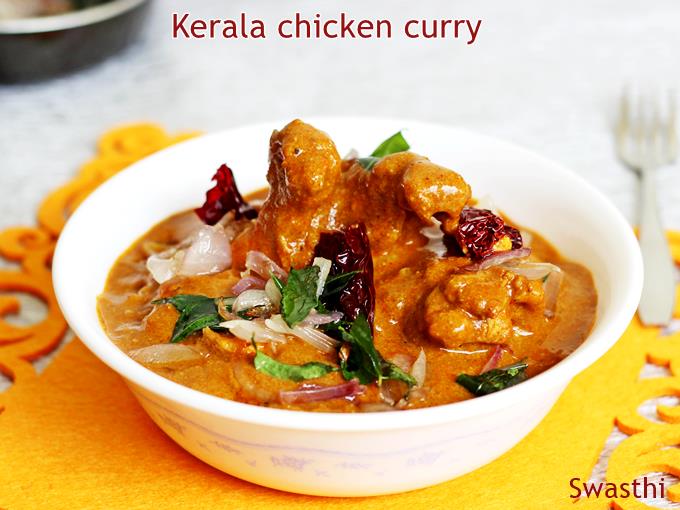 Kerala chicken – It is known as nadan kozhi curry made with freshly ground spice powder / masala. A traditional recipe with step by step guide to make it the best. It can be served with appam, idiyappam, chapathi, ghee rice or plain rice.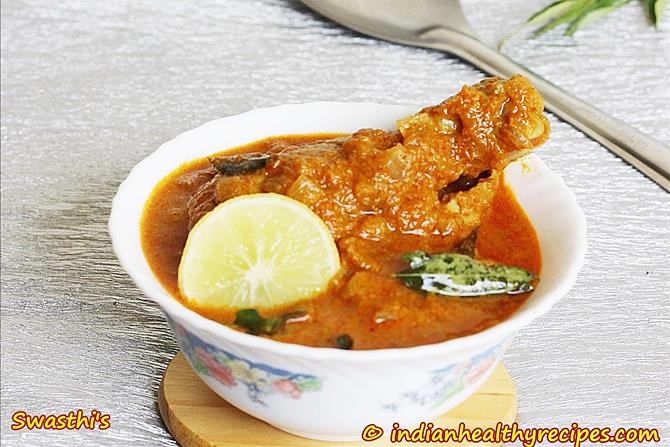 Chettinad chicken – The foods from Chettinad cuisine are said to be one of the most flavorful. This is a recipe that has been loved for the unique flavors that comes from the fresh ground spice blends.
For more similar collections, do check
Mutton recipes