plantain rice recipe for babies & toddlers. – A weight gaining recipe for babies and toddlers. Plantain is one of the best weight gaining foods and has been used in south India for babies. It is a good protein food and also has lot more of the nutrients hence helps the babies & toddlers to gain weight. Plantain or raw plantain is also known as raw cooking banana in India. This recipe is suitable for babies above 8 months. To make this plantain rice, you can use a combination of white and brown rice just like the way i used. You can also use only white rice too. But using all brown rice may not be a good idea.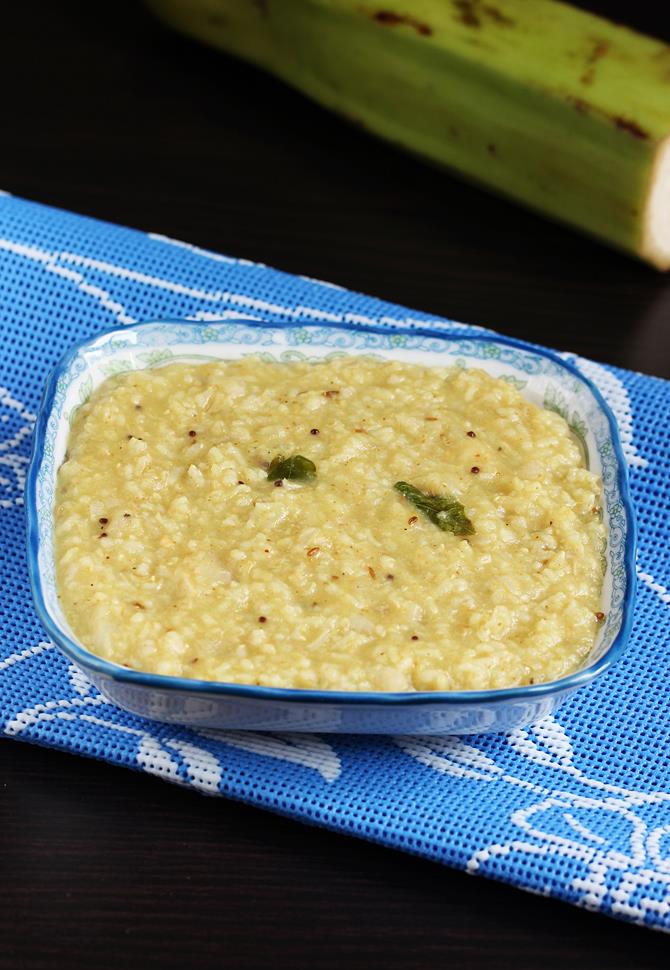 You can check this post for more weight gaining tips for babies & toddlers. For more baby food ideas, do check these detailed recipes on baby/ toddler foods.
You can serve this plantain rice for breakfast or lunch and avoid for dinner as plantain may lead to stomach gas in some babies. You can also make this like the way i made the baby khichdi, but the taste differs. You can try both the ways and check what your baby likes.
This recipes needs using a bit of homemade rasam powder without chili in it. Ingredients like coriander and cumin help to digest the high protein plantain well. I have provided the link to make the rasam powder along with the step by step photos below. You can also make this rice without the rasam powder if your baby likes. Babies above 1 year may not like it without the powder since it tastes bland.
If your baby is at least 10 to 11 months old, You can also cook rice and plantain in pressure cooker. Mash well and then add homemade rasam to it and feed.
step by step photos on plantain rice recipe for babies
1. Wash and soak 1.5 tbsp brown rice and 1 tbsp white rice in 1 cup water for about 2 hours. Just before cooking, wash the plantain well. Cut a portion, peel it and chop to cubes. Add to the rice. I used 1/4 cup of plantain cubes. To make small portions of this, reduce the quantities proportionately.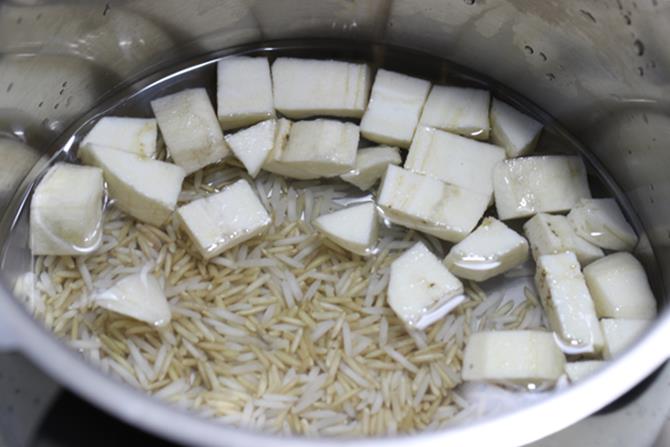 2. Pressure cook for 2 whistles on a medium to low flame. When the pressure goes off, mash it well.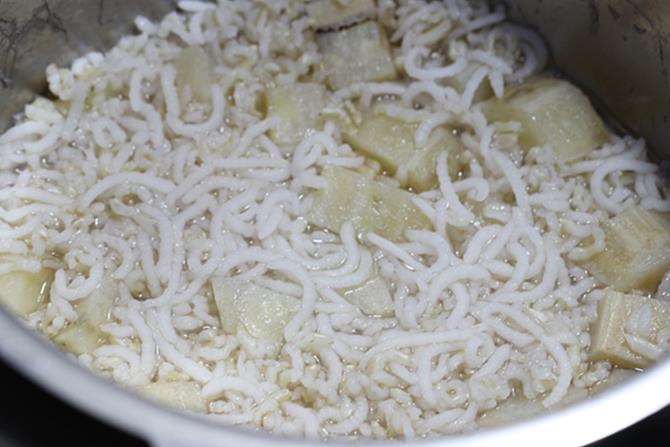 3. For babies above 15 months, you can use cumin, mustard, curry leaves and hing. For babies in between 8 and 15 months, you can use only curry leaves to add flavor to the rice. Discard it before feeding.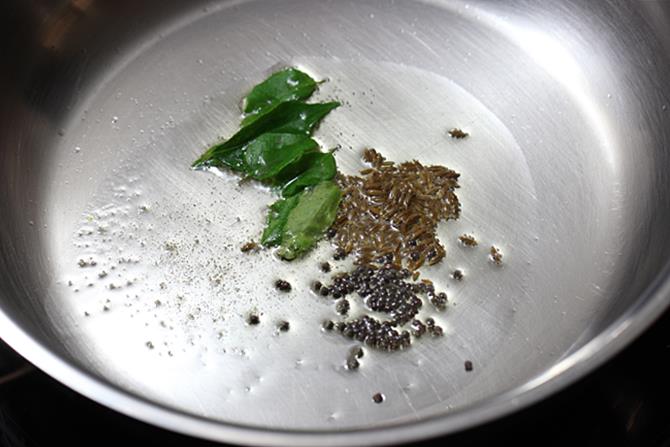 4. Add the mashed rice, 1/4 cup to 1/2 cup more water, salt, turmeric and 2 to 3 pinches of rasam powder which i shared here. Skip using chili in the rasam powder. If your baby is allergic to chana dal, skip that as well when you make the powder. You can add more as the baby grows.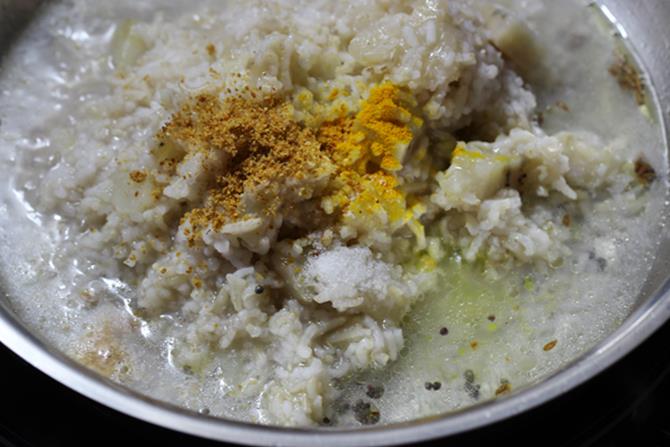 5. Mix everything well and allow to bubble and cook on a low flame until the rice reaches a consistency.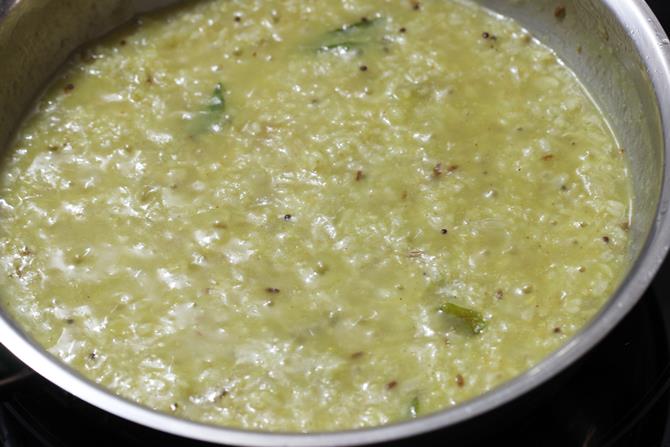 Serve warm. Mash well and feed. Try not to puree the food.