Ragi malt recipe – A healthy finger millet porridge. Learn how to make ragi porridge or ragi java with step by step photos. Though it is made widely in south India, there are people across the world who still do not know what these wonder grains are. If you are new and trying to include ragi in your diet, then do check these 21 healthy ragi recipes which I shared earlier on the blog.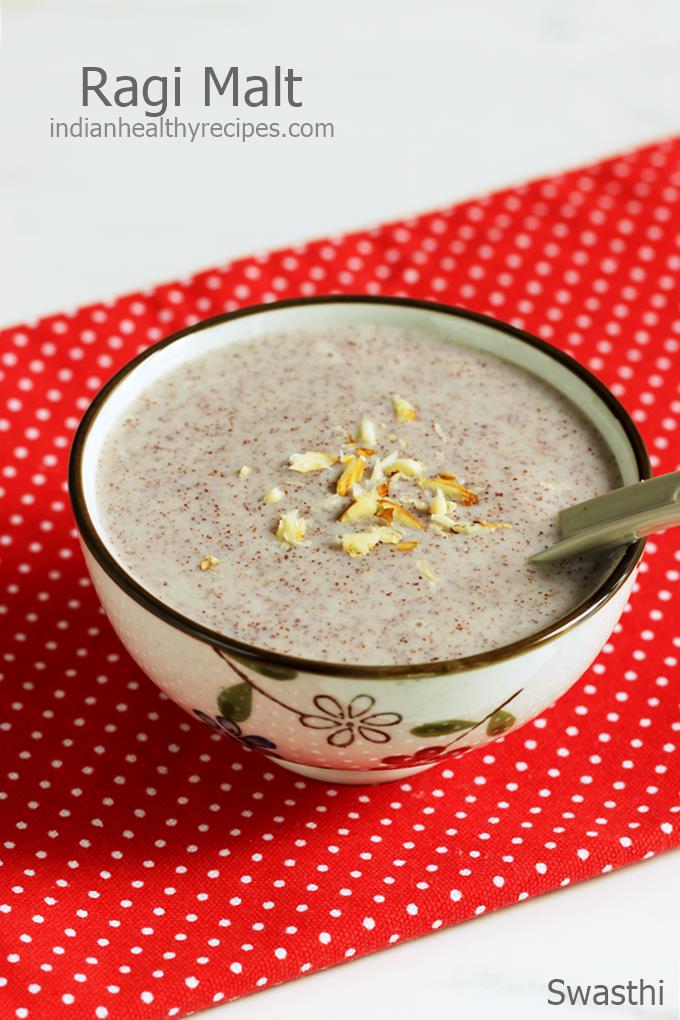 If you are looking for ideas on how to introduce finger millet to your baby, then this detailed post on how to make sprouted ragi flour for babies porridge, how to introduce ragi to babies and apple ragi will help you.
Here is some basic Info for the newbies.
What is ragi (ragulu)?
Ragi is a cereal grain that is widely grown and eaten in southern parts of India. It is known as finger millet in english. It is well known as ragi in kannada, ragulu in telugu, kezhvaragu or keppai in tamil, Marwa in Bengali & Nepali, Nachani in Marthi & Gujarati and mandika in Hindi.
While there are many kinds of millets available in the Indian market, finger Millet has been one of the most spoken about mainly for 2 reasons.
Firstly the affordable Price. Secondly high nutritional values that include calcium, iron and vitamins b1 to b3. The nutrients in these millets are easily absorbable making them superior from their counterparts.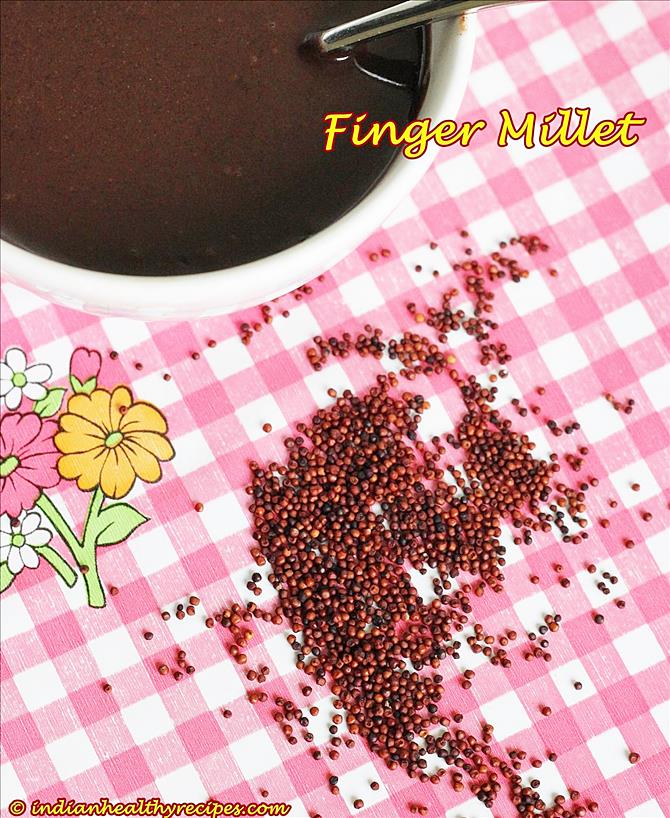 How to use ragi
These grains are milled and the flour is used to make various dishes like malt, porridge, cookies, dosa, ladoo, roti etc. With the health awareness in the recent times, today's markets are flooded with many products like ladoos, ragi biscuits, Murukku,semiya (vermicelli) and flour too for making ragi roti or instant dosas.
But many women sprout these grains at home and shade dry them and mill them to flour.
What are the health benefits of ragi malt
It is also believed that the consumption of these grains regularly help women to combat osteoporosis and to keep the bones strong. It can help babies and kids to have stronger bones and maintain the iron levels too. Here are some of the benefits:
1. Prevents anemia
2. Helps to manage diabetes
3. Reduces cholesterol
4. Helps to maintain a steady weight.
5. Strengthens bones and teeth.
6. Provides vital nutrients needed for the healthy functioning of the body.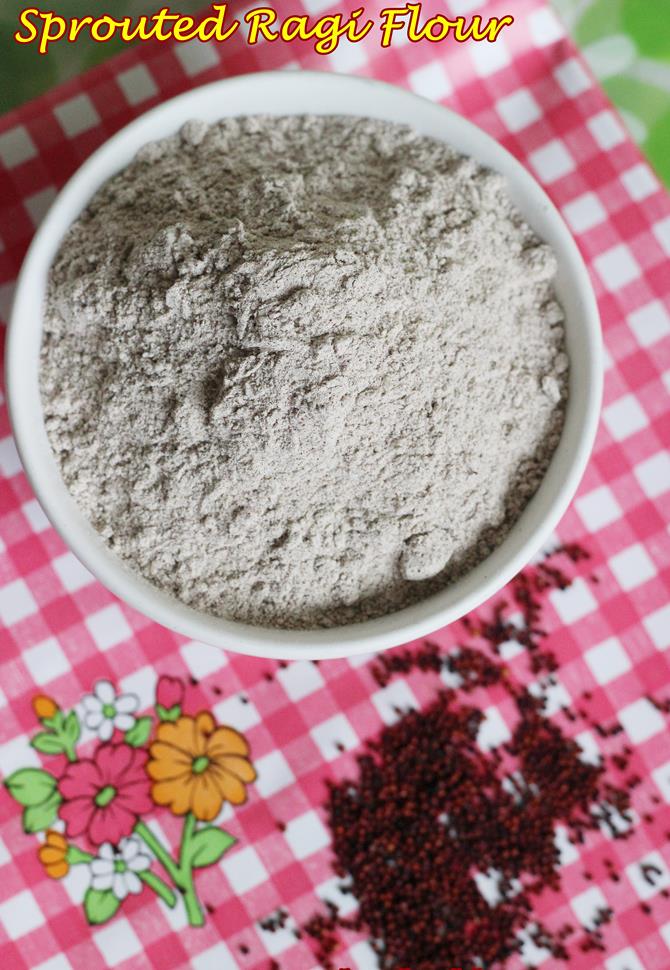 ragi java or ragi malt (porridge) is suitable to everyone from babies to aged, though there can be exceptional cases where it might cause loose stools or constipation too, especially in babies due to the high fiber. So to increase the digestibility, the grains are soaked for 24 hours and optionally sprouted, then dried and milled. It is usually consumed in the form of this malt or porridge which I am sharing today.
Note: For sweet version, this can be cooked in milk too instead of water. I feel cooking in milk makes it too heavy for the stomach. So I use water to cook and later add up milk to bring it to the consistency.
For many folks malt is milk based and porridge is savory version. However the terms are used interchangeably.
More Ragi Recipes
Ragi ladoo
Eggless ragi biscuit
Ragi dosa
Soft ragi idli
Ragi java or ragi malt or porridge recipe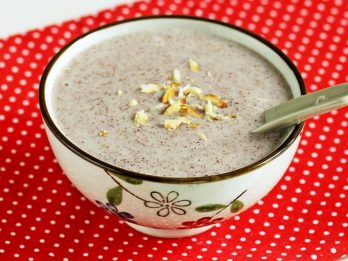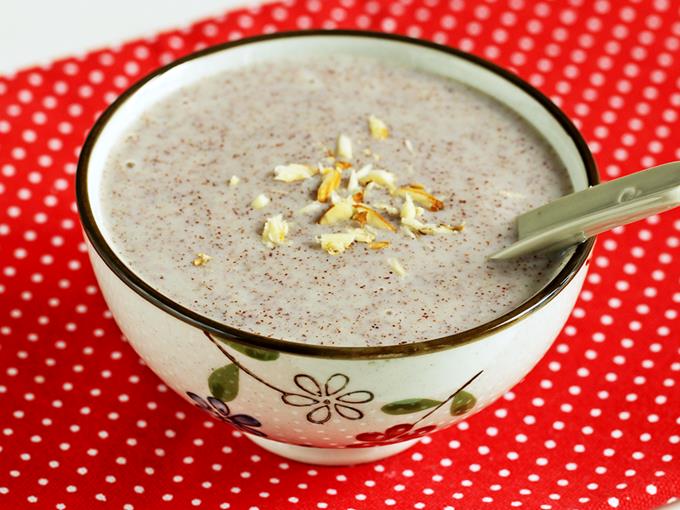 Ragi malt recipe | Ragi porridge | How to make ragi java | Ragi kanji
Finger millet porridge is known as ragi malt. It is a nutritious and healthy food for people of all age groups including babies over 6 months.
Ingredients (240 ml cup used)
For sweet malt
4

tbsp

finger millet flour

/ (¼ cup) Ragi flour

1 ½

tbsp

sugar

or jaggery or any other sweetener (optional)

1 ½

cups

Water

1 ½

cups

Milk

(add more if needed to make it runny)

4

drops

ghee

(optional, if making for babies do use, it helps to swallow the porridge easily)

1

Pinch

cardamom powder

(optional)

nuts

as desired (optional)
Ingredients for salted java or porridge
4

tbsp

finger millet

/ (¼ cup) Ragi flour

Salt

to taste

1

cup

Water

Buttermilk

as needed
Seasoning for salted version(avoid if making for babies)
Oil

or ghee as needed

1

pinch

Cumin

Curry leaves

, few

Coriander leaves

, few chopped finely

Green chili

, if desired
How to make the recipe
For sweet ragi porridge
Mix water,milk and flour thoroughly. Break up lumps if any.

Begin to cook this on a low to medium flame, stirring constantly to prevent burning and lumps.

After few minutes, you can see a glossy thick consistency. You can switch off the heat.

Add sugar/ jaggery and pour more milk if needed to bring it to the consistency.
For salted ragi java
Mix water and flour in a pan and cook until the mixture looks thick and glossy. Cool this completely.

Then add salt and buttermilk.

If you do not prefer to season it can be consumed by just adding salt & buttermilk.

For seasoning, heat a pan with oil or ghee. Add curry leaves and cumin, when they splutter, off the heat. Add coriander leaves and pour this to the ragi. Stir and consume it.
Recipe Video
Recipe Notes
There are different kinds of ragi flour available in the market. Some need more water than the other, so please adjust the amount of milk and water as needed.
Nutrition Facts
Ragi malt recipe | Ragi porridge | How to make ragi java | Ragi kanji
Amount Per Serving
Calories 716
Calories from Fat 153
% Daily Value*
Total Fat 17g 26%
Cholesterol 46mg 15%
Sodium 202mg 8%
Potassium 965mg 28%
Total Carbohydrates 120g 40%
Protein 20g 40%
* Percent Daily Values are based on a 2000 calorie diet.
How to make ragi malt, ragi java or porridge
1. Mix ragi flour with water in a pot and cook till it looks smooth and glossy. Switch off the stove and add milk and sweetener. Mix well. You can also pour milk and cook further until thick. For salted version – After cooking it in water, cool it completely and season it or add butter milk to bring it to the desired consistency and season it. You can find the detailed recipe in the recipe card.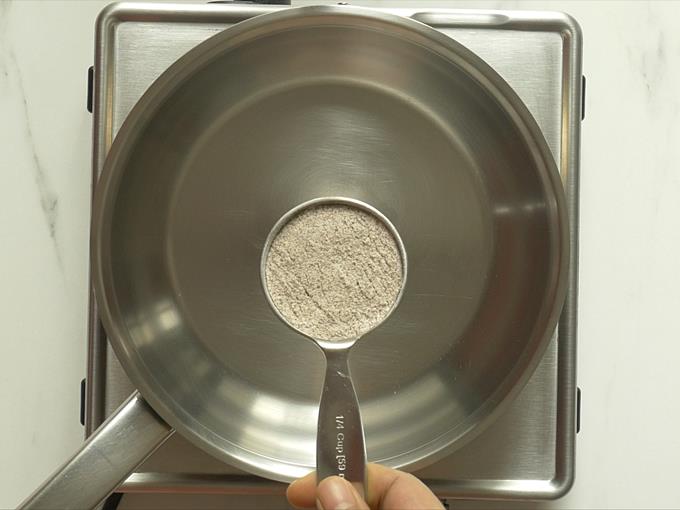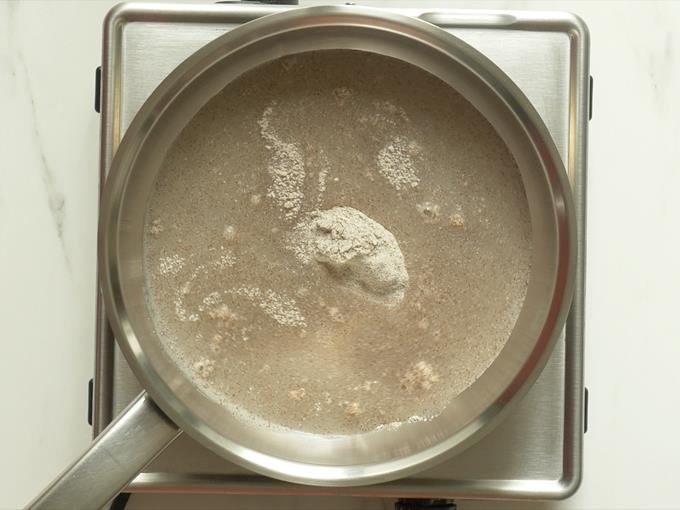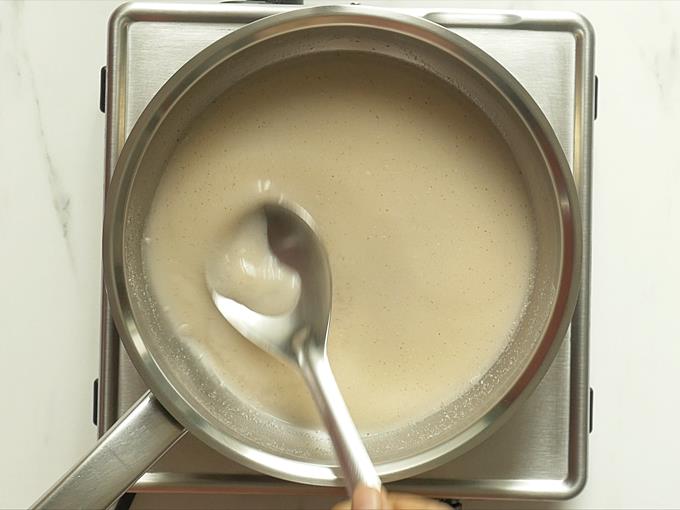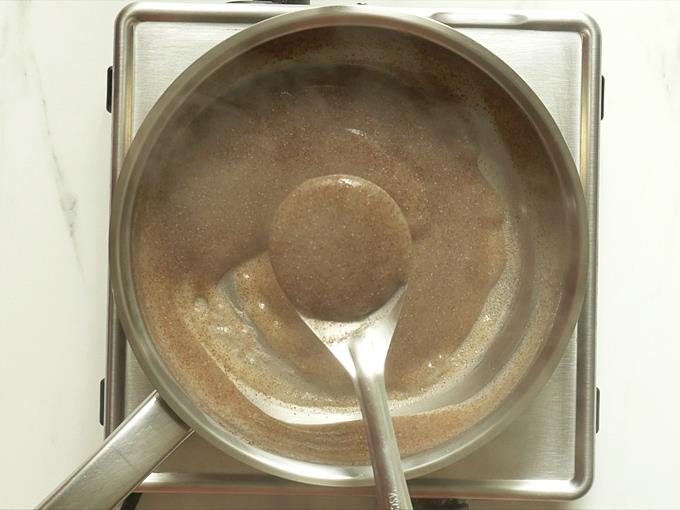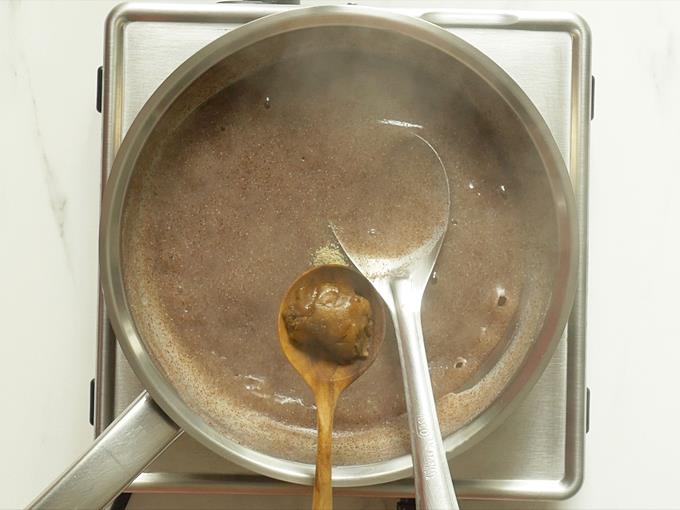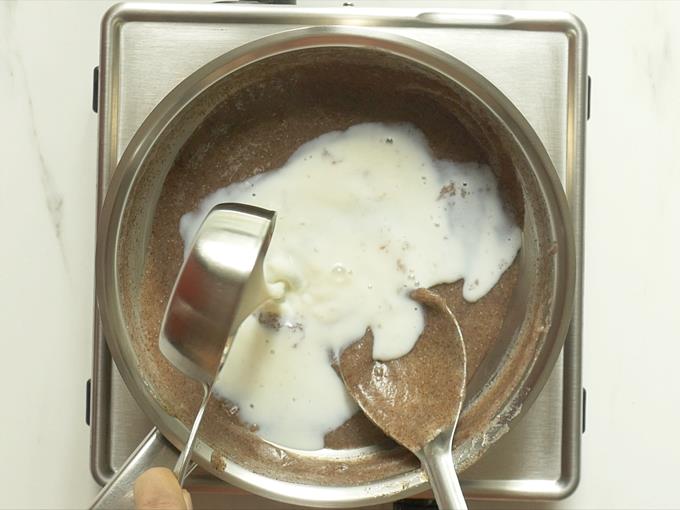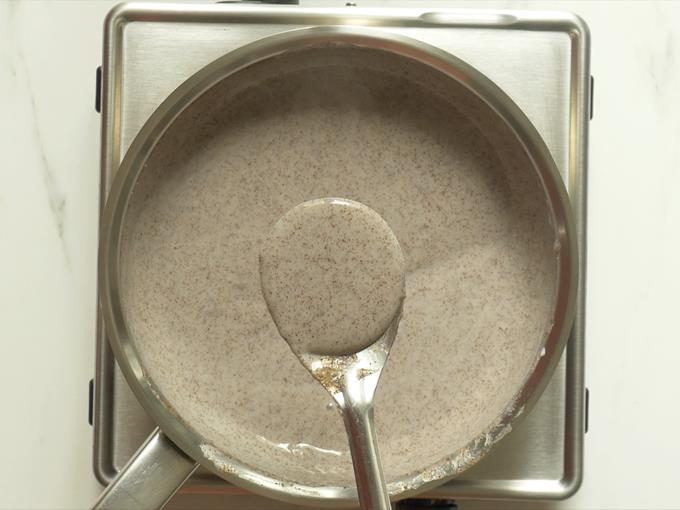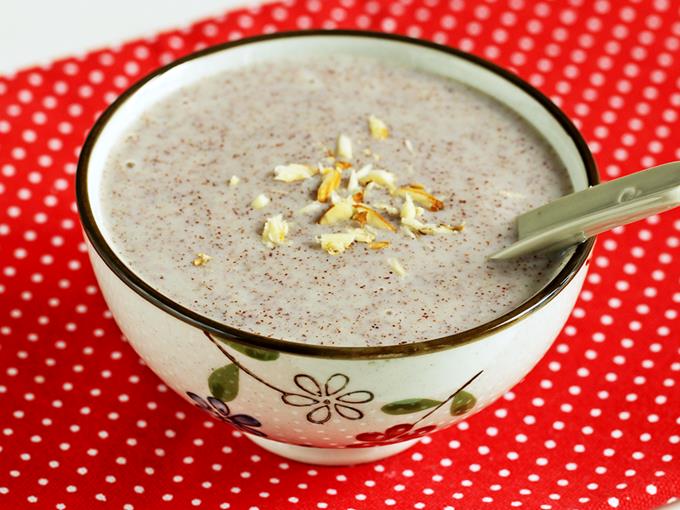 How to make Ragi Malt for Babies
Introduce ragi only after your baby completes 6 months.
Babies do not need any sweet or salt in their food. So just mix 2 tbsp of ragi flour in a pot with 1 cup of water. Mix well to prevent lumps. Cook on a medium flame stirring often until smooth, thick and glossy.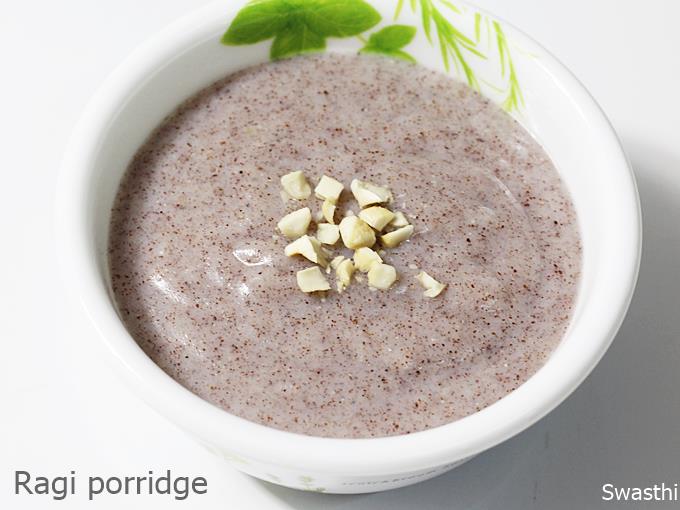 Turn off the stove. Cool this and feed when the ragi is still warm. You can also add steamed and pureed apple or milk to the ragi to bring it to consistency.
You can even use 1/2 tsp. powdered almonds for babies above one year.