Potato rice baby food recipe
This is an updated post, my younger son is 3 now but he still enjoys this.
Though potatoes are high in carbohydrates, they are complex carbs hence we do not restrict them in our diet. They make a very good baby and Toddler food helping them to gain a healthy weight.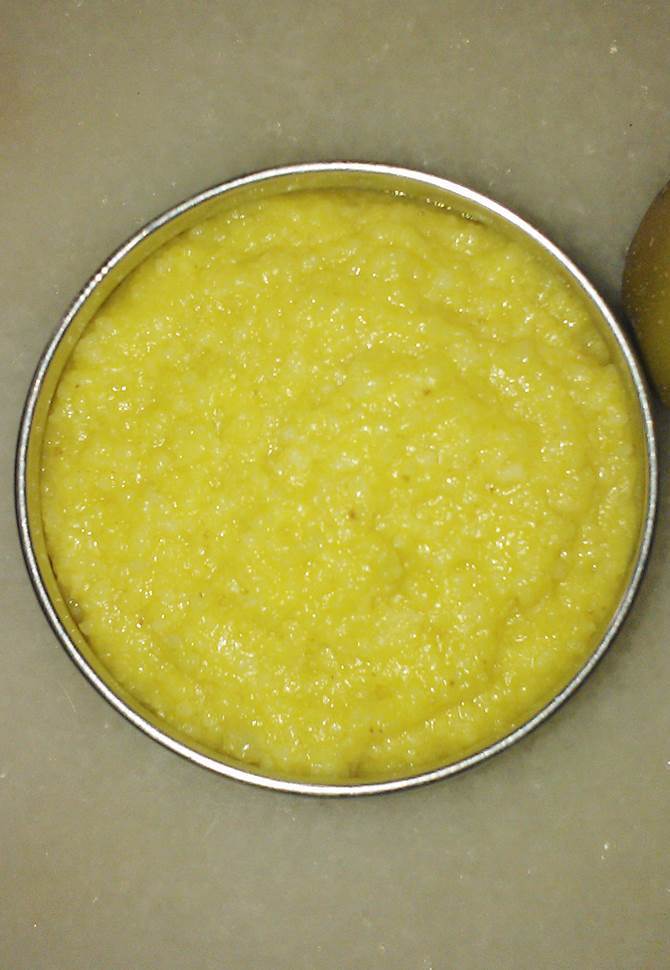 This potato rice baby food recipe is so simple, easy to make and your little one with love it
I started giving carom flavored potato rice to my younger son when he turned 8 months. I just started with a tablespoon of this and slowly increased the quantity. I serve him this for lunch and I give him no more than twice/thrice a week.
As my little one grew up, I changed it to a rough texture and thicker consistency. White potatoes are bad for colicky babies, but adding carom seed powder reduces colic and is a very good digestive aid.
It is absolutely safe to give carom seeds powder to babies after 6 months of age. It even keeps babies away from building up phlegm, after all phlegm is undigested food that ferments forming toxins in the body.
Potato rice baby food recipe | Indian baby food recipe below
Ingredients
2 tbsp. long grain rice
50 Gms potato
1/8 carom seed pow (ajwain)
135 ml water (depends on the type of rice that is used)
A pinch of salt (optional)
A pinch of Turmeric
How to prepare indian baby food with potatoes
1. Wash and soak rice for at least half an hour, drain and measure 135 ml water, add peeled potato , chopped if you prefer and pinch of salt.
2. Pressure cook it for 4 whistles or you can cook even in a slow cooker or heavy bottomed pan till the potatoes turn mushy. If cooking in an open pan need to add more water (approximately another 90 ml) and fully cook till the rice and potatoes turn soft.
3. Add carom seed pow and turmeric. Mash the rice and potato to a smooth texture, at the end add butter. you can add more boiled water or rasam to it to get the desired consistency. i add little rasam to this.
For more baby food recipes, you can check baby wheat cereal, homemade baby carrot cereal, chickpeas and methi leaves, chickpeas carrot toddler food