Varalakshmi Vratham Recipes – This year varalakshmi vratham is celebrated on Friday, 31st July 2020. Varalakshmi vratam is a festival that is dedicated to Goddess Lakshmi, the companion (wife) of Lord Vishnu. Lakshmi is the mother goddess of Hindus and is believed that she takes 8 different forms known as Ashtalakshmi to grant us different kinds of wealth.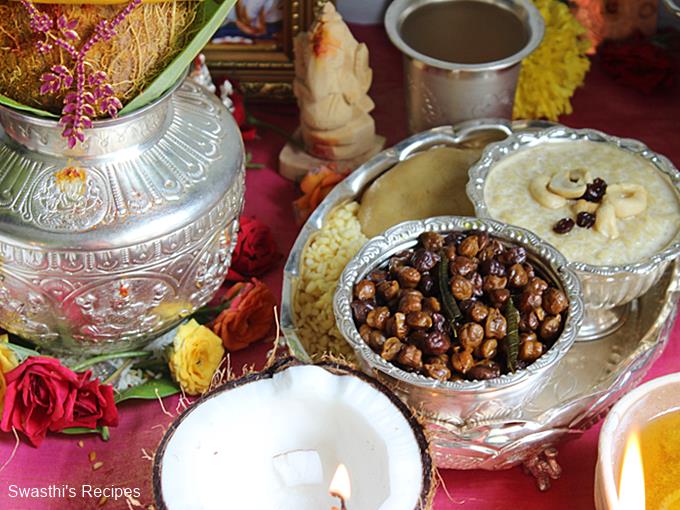 Vara or varam literally translates to a boon or blessing and varalakshmi denotes "Lakshmi who grants boon". Vratham means performing a ritual.
In the full sense Varalakshmi vratham means "Performing a ritual for Goddess Lakshmi to get her blessings/boon".
Varalaxmi vratham is performed on the Friday prior to Poornima in the month of Shravana or shravana masam. It is carried out with much devotion by married women for the prosperity of the family, mainly the husband.
It is believed that worshiping Goddess Varalakshmi on this day is equal to Worshiping Ashtalakshmi – i.e
Aadilaxmi
Dhanalaxmi
Dhanyalaxmi
Gajalaxmi
Santanalaxmi
Veeralaxmi
Vidyalaxmi
Vijayalaksmi
How is the puja performed?
Preparation for the Varalakshmi puja starts by decorating the silver or bronze kalasham or kalash as it symbolically represents Goddess Lakshmi.
Each family has their own way of decorating the kalasham using various things like saree, silk clothes, jewelry, bangles, turmeric, kum kum & many more. These traditions are passed on by the elderly women to the younger generations.
On this day, different foods are offered as naivedyam to please the Goddess. It is good to follow the decoration & Vratham procedure followed by the elders in the family as it is mostly based on the family customs.
Tips for naivedyam
Traditionally payasam, boorelu, pulihora, garelu, punugulu, kudumulu, pachi chalimidi, vada pappu, panakam, pongali, phulagam are most commonly prepared in our home.
I have included payasam recipes using saggubiyyam or sago and semiya. Please note that since they are processed foods some people do not use them for naivedyam.
Skip green chili, garlic and onion you may find in some recipes as I had made them during regular days. You can also replace green chili with pepper corn.
Varalakshmi Vratham Recipes
For more similar Varalakshmi vratham recipes, you can check these collection posts.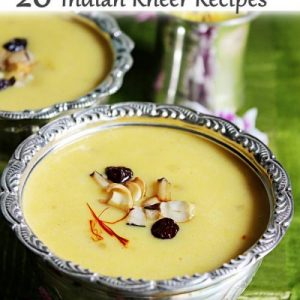 Payasam varieties for the festive season. - Kheer or payasam is a traditional Indian Sweet pudding made using milk, grains, lentils and a sweetener like ...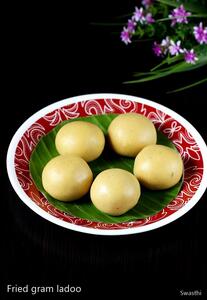 Ladoo recipes - A collection of 35 easy ladoo recipes for Indian festivals like Holi, Ganesh chaturthi, Navratri and Diwali. Ladoo are small ball shaped ...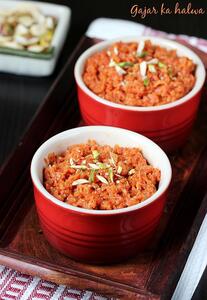 Halwa recipes. Halwa is a dessert which is popular not only in Indian cuisine but also in Asian and Middle Eastern cuisines. Flour,semolina, grains or ...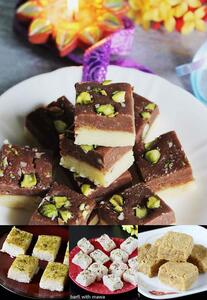 Barfi recipes - Collection of 18 burfi recipes. Barfi or burfi is a basic fudge from Indian cuisine that is made using full fat milk, ...