Masala chai recipe – masala tea or masala chai is one of the favorite drinks among Indians especially during the monsoon and cold winters. It is believed that it keeps the body warm and break up the blocked sinus. A large population drink it around the year along with their Breakfast & Evening snacks.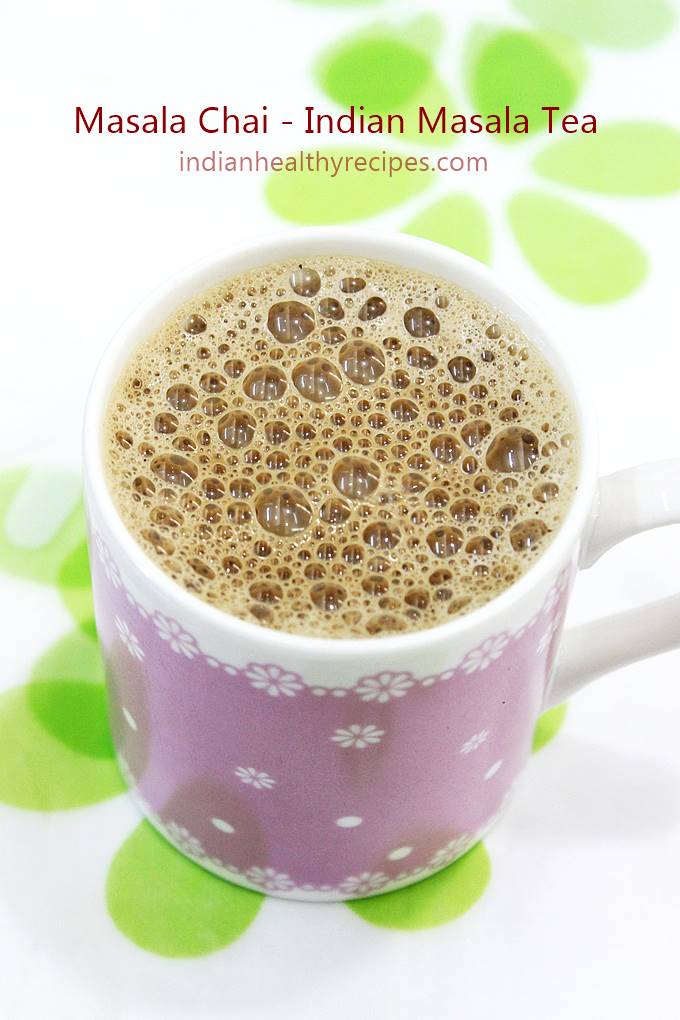 Masala meaning a mixture of spices, is used to make milk tea. To make masala tea, one can use any of their favorite spices like star anise, green cardamoms, cloves, fennel, cinnamon, pepper corn and nutmeg. Masala chai is made in so many flavors all to suit one's liking.
There are 2 basic ways to make it. The first method is making instantly with just 3 to 4 basic spices, crushing them and then making it right away. We don't need any tea masala for this. You can find this method on this post of How to make quick masala tea at home. If you drink chai occasionally then it will be useful.
If you wish to enjoy masala chai regularly, then this second method is for you. In this method, we will be making the Tea masala powder first and stock it to use as and when needed.
I am sharing the recipe which closely matches the flavors of the masala chai available in good Standard Indian restaurants.
More Indian beverages
Turmeric milk
Lassi recipe
Mango lassi
Badam milk
Masala chai recipe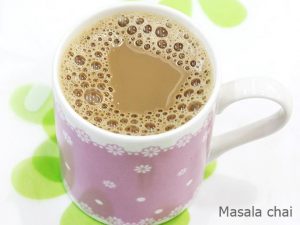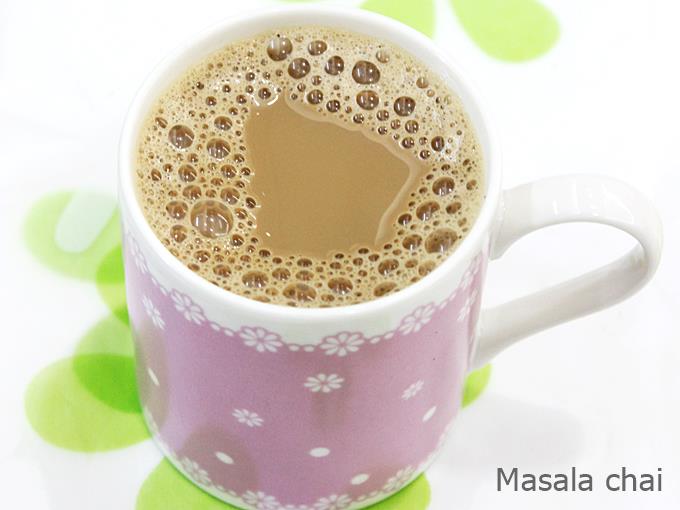 Masala chai recipe | Masala tea | How to make masala tea
Indian masala chai recipe - Masala tea is one of the most enjoyed beverages in India. Masala meaning a mixture of spices is simmered along with milk and tea leaves or powder. Then it is lightly sweetened with sugar. This recipe will give you masala chai that you would get in any standard Indian restaurant.
Ingredients (240 ml cup used)
For making masala chai powder, makes 3 tsp. powder
1

tsp

green cardamoms

or 5 grams skinned (elaichi)

½

tsp

cloves

or 2 grams (or lavang)

2½ to 3

grams

cinnamon

(dalchini)

¼

tsp

fennel seeds

or 1.5 grams (saunf)

¼ to ½

tsp

pepper corn

or ½ tsp powder

½

tsp

nutmeg

grated or 1/3 of large nutmeg

2

petals

star flower

or star anise (chakri phool)
For making Tea
½

tsp

masala chai powder

or more - made from above ingredients

¾

cup

milk

(180 ml)

1 ¼

cup

water

(240 ml)

1

tsp

tea powder

or tea leaves as needed (adjust to suit your taste)

1

tsp

ginger

freshly chopped or crushed (optional)

2 to 3

tsps

Sugar

or as needed
How to make the recipe
Making masala chai powder or chai masala
Clean all the spices and add to a blender jar. Powder finely.

Store it in an airtight glass jar. Use about ½ tsp or more to make 2 servings of tea. For stronger tea you can use about ¾ tsp.
How to make masala chai
Bring water to a boil.

Add crushed ginger, spice powder and tea powder. Boil for about 2 to 3 minutes or till the flavors are infused well.

Pour milk and simmer for 2 to 3 minutes or until the tea darkens.

Filter it to the steel cups or serving cups.

Serve masala chai hot or warm with any breakfast, snack or biscuits.
Recipe Notes
You can increase or decrease the quantity of spices based on your taste. You can add few tulsi (holy basil) leaves to increase immunity, though we may not benefit as much as eating the raw leaves.
Nutrition Facts
Masala chai recipe | Masala tea | How to make masala tea
Amount Per Serving
Calories 93
Calories from Fat 27
% Daily Value*
Total Fat 3g 5%
Cholesterol 9mg 3%
Sodium 59mg 2%
Potassium 120mg 3%
Total Carbohydrates 11g 4%
Protein 4g 8%
* Percent Daily Values are based on a 2000 calorie diet.
How to make masala tea recipe
1. To make this firstly, whole dry spices or masala are ground to powder.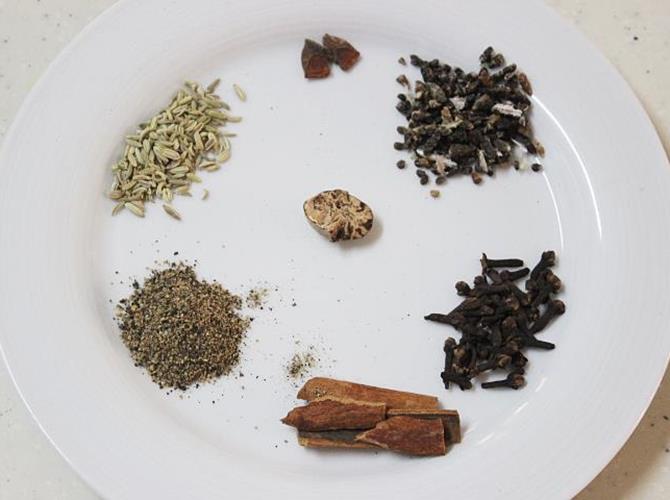 2. Then used to infuse the chai with this powder. This can be bottled and stored for further use.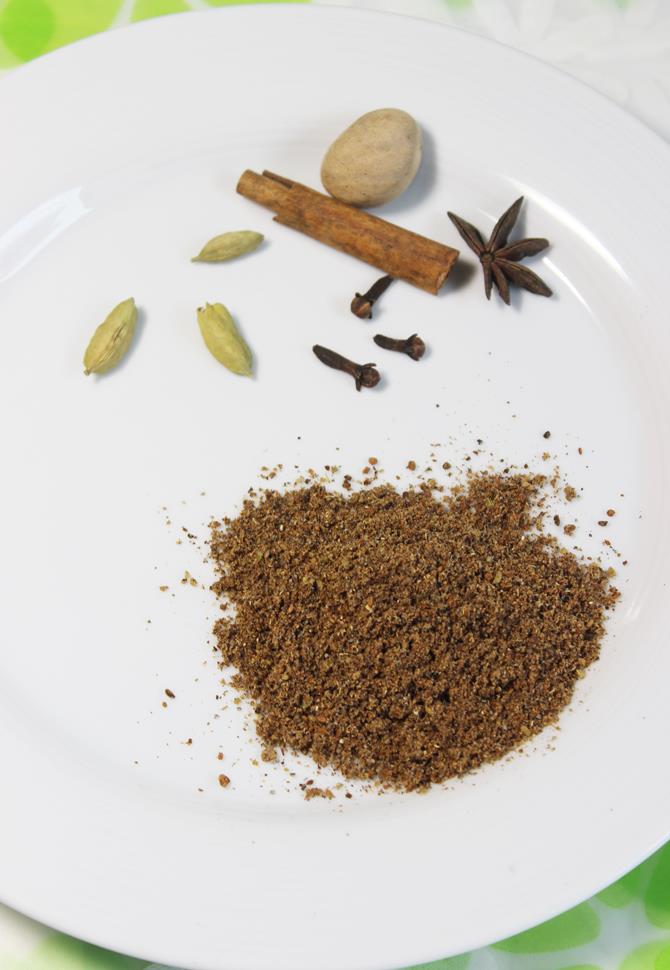 3. To make masala tea, fresh ginger, chai powder, and spice powder are simmered in water to infuse the flavors.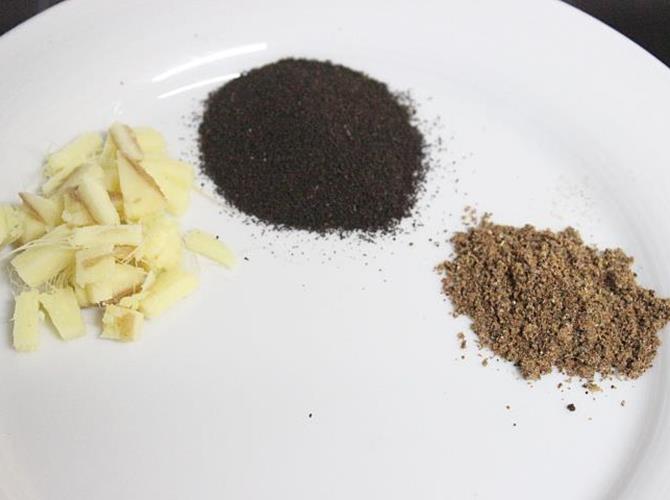 4. Simmer the black tea. Chai made on a low flame tastes best.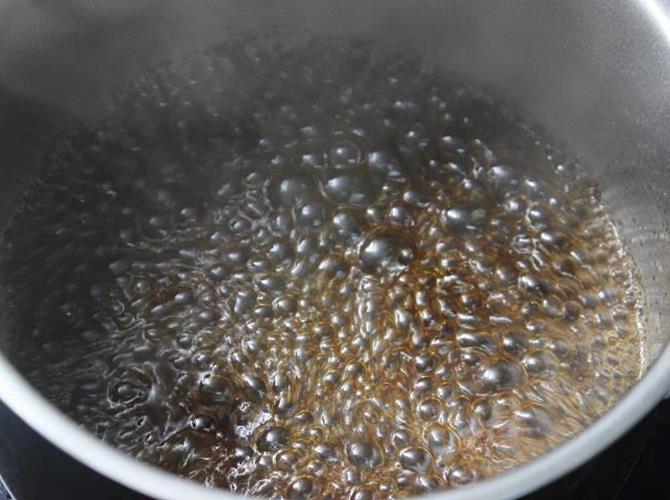 5. Milk and sweetener are added to the simmering masala black tea.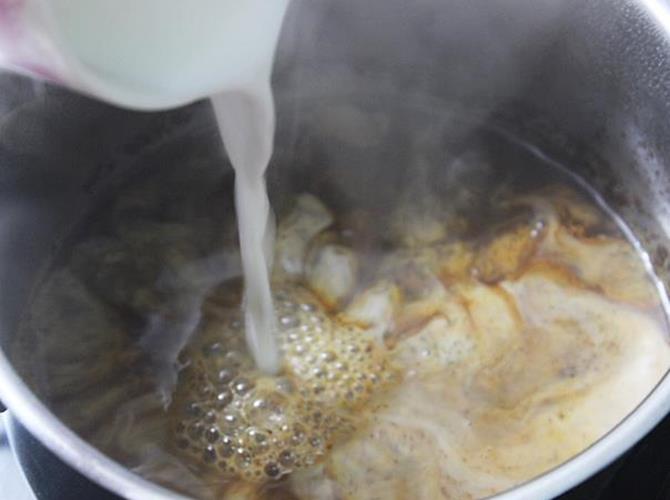 Fresh holy basil (tulsi) or mint can also be used for variations.
Masala chai is filtered.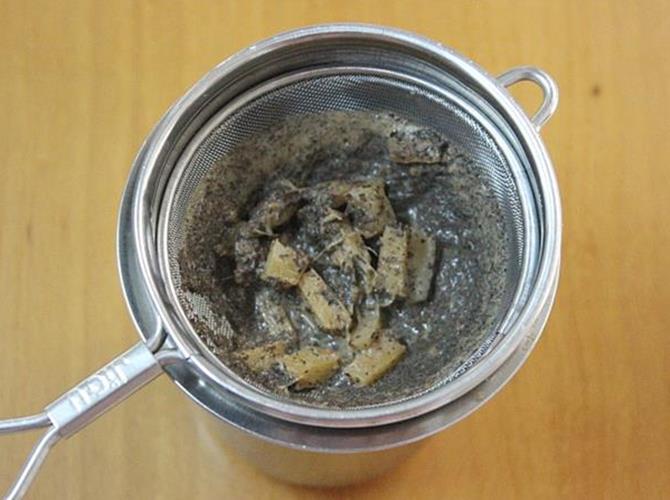 Serve masala chai hot or warm.