Palak Recipes | Spinach Recipes
Palak recipes – Collection of Indian spinach recipes. Palak is the Indian name for spinach. There are many kinds of spinach one can find in the fresh markets. This post includes recipes using Indian spinach known as palak. However all of them will work with just any kind of spinach.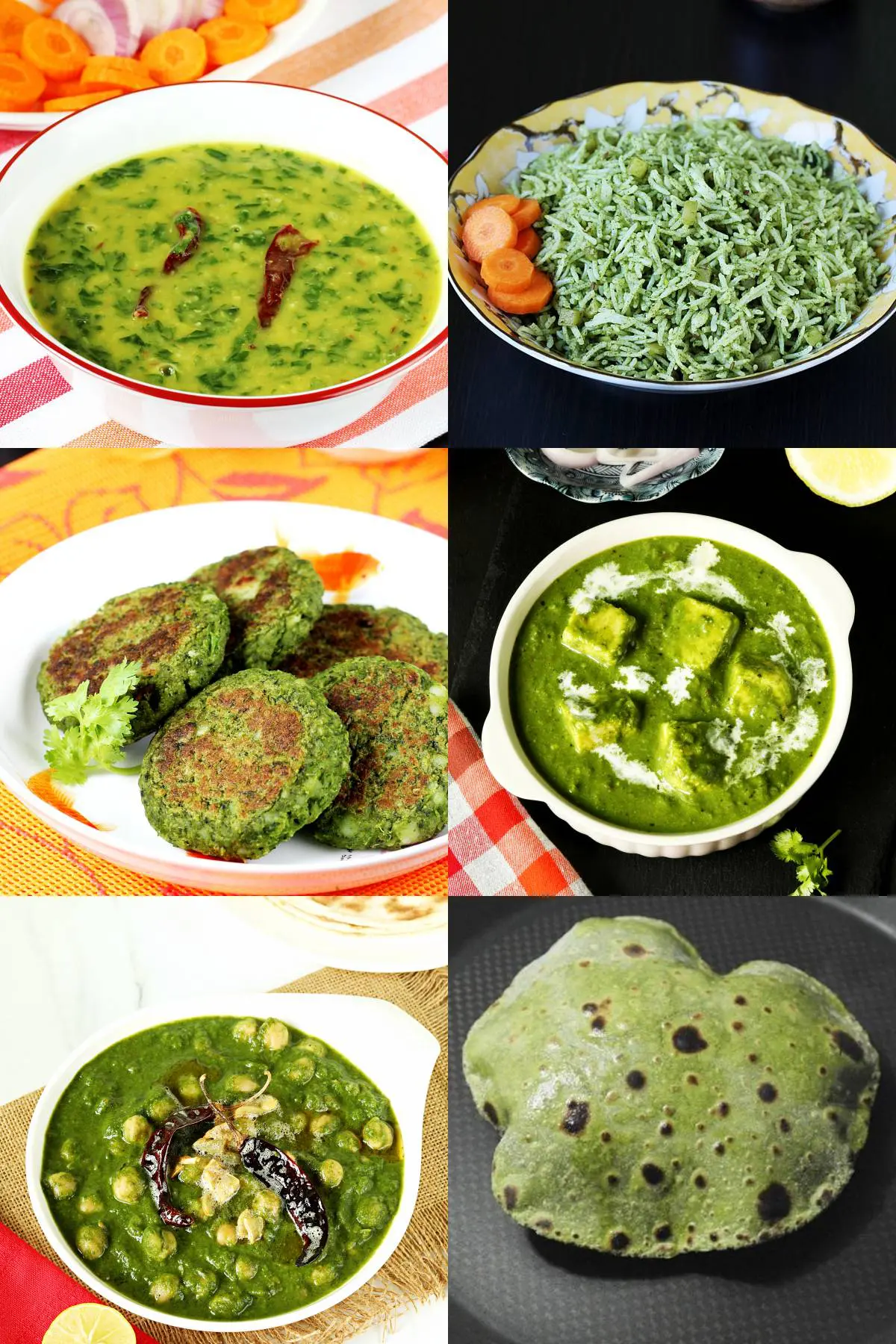 This delicate & tender crisp green leafy vegetable is a powerhouse of nutrition with nature's best vitamins and antioxidants. It is very beneficial to people of all age groups due to their amazing health benefits.
The best way to cook spinach is to just steam or saute them for a short while and avoid prolonged cooking. However eating raw or under cooked spinach should be avoided by people with thyroid disorders or people trying to avoid oxalic acid in their diet.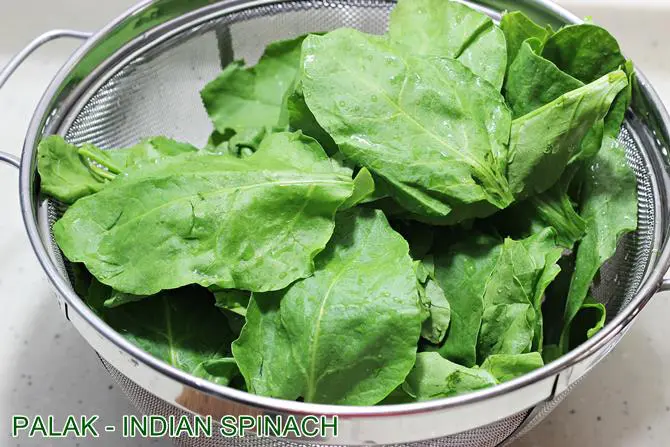 In this post I have complied all the palak recipes that I have shared earlier. Apart from making these dishes I also add spinach to vegetable juices, smoothies, soups, vegetable stir fry dishes, cutlets & mix vegetable paratha or roti. Just an handful of palak to vegetable juice adds a good nutrition.
Featured Palak Recipe
Chana Saag Recipe (Chana Palak)
Chana saag also known as chana palak is a delicious and healthy Indian dish made with various leafy greens, chickpeas and spices. Make it in the instant pot or on the stove top.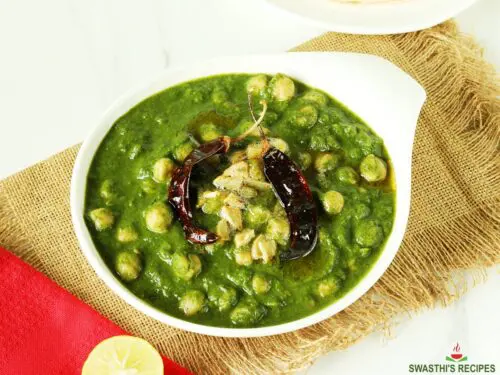 complete recipe
For more vegetable recipe collections, you can check
Potato recipes
Cabbage recipes
Brinjal recipes
Capsicum recipes
Palak Recipes for Breakfast
1. Palak paratha recipe – Spinach paratha made with whole wheat flour and spinach puree. These mildly spiced parathas go very well for lunch or in the tiffin box. They are best served with a simple Dal fry, or pickle or chutney. A side dish made using ingredients that are high in vitamin C are best for absorption of iron in the palak.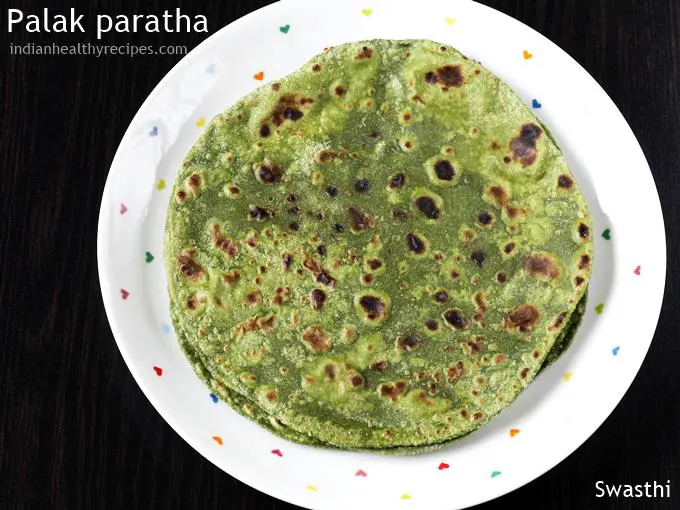 2. Spinach curry: This Indian palak curry is not only easy to make, it also tastes delicious with a nutty aroma. It goes well with roti, butter naan or some jeera rice. I have given lots of substitutes for other ingredients in this post so it can be easily made with pantry staples.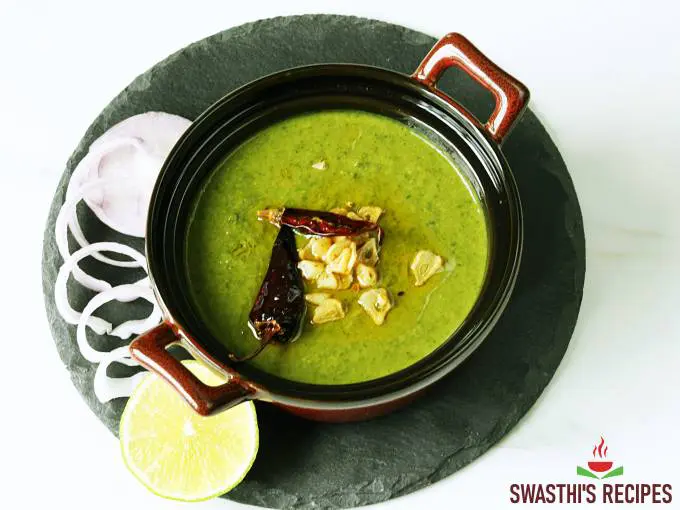 3. Spinach Wrap: Delicious and nutritious Spinach wraps filled with spiced Indian cottage cheese. You have plenty of options for the filling. They can be made with baked or boiled potatoes, a mix of grilled veggies, scrambled tofu or even with scrambled eggs.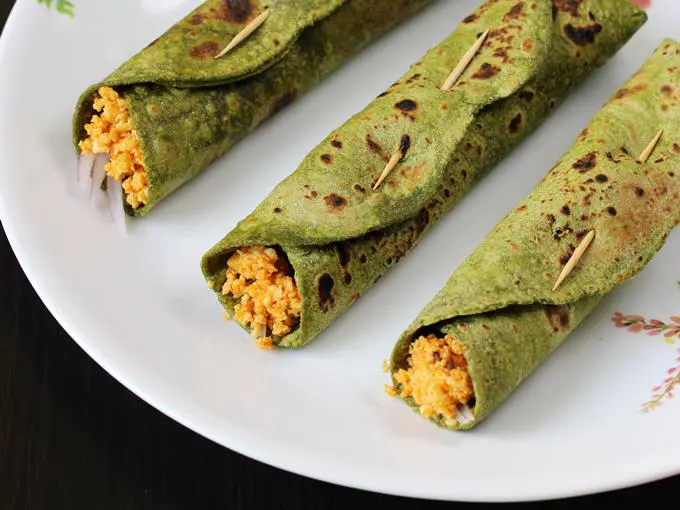 4. Spinach omelette: Healthy, filling and delicious palak egg omelette that can be eaten for breakfast or as a side with a meal.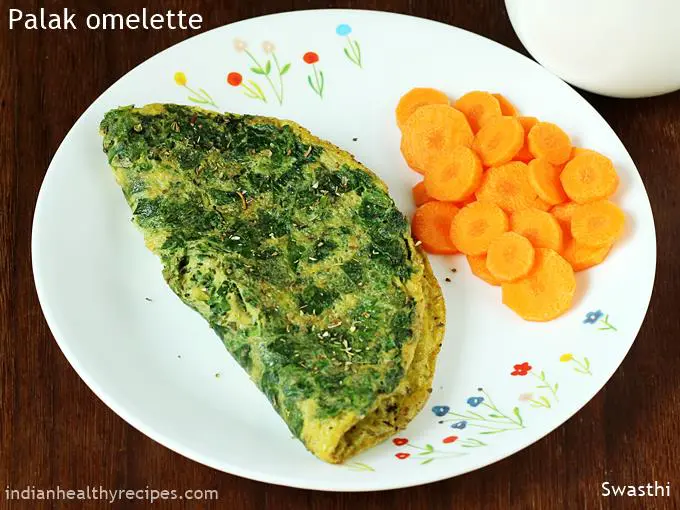 Palak Recipes for snack
5. Palak pakoda recipe: One of the easy ways to use up excess spinach. These crunchy deep fried fritters are good to enjoy as a evening snack. These are best served hot and can be had with masala tea.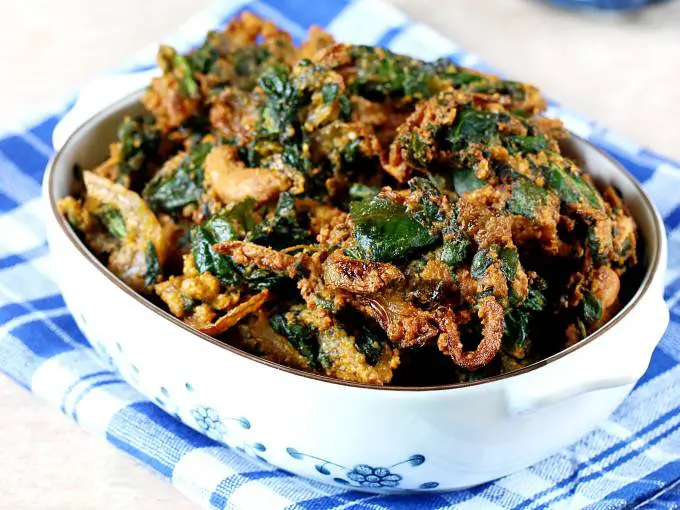 6. Hara bhara kabab : Kebab or kabab are usually grilled on charcoal fire, but this vegetarian version of kababs are pan fried and are one of the most popular veg kababs. These are made with spinach and mix vegetables. They make a great evening snack or can be served as a appetizer. They also go well in burger as patties.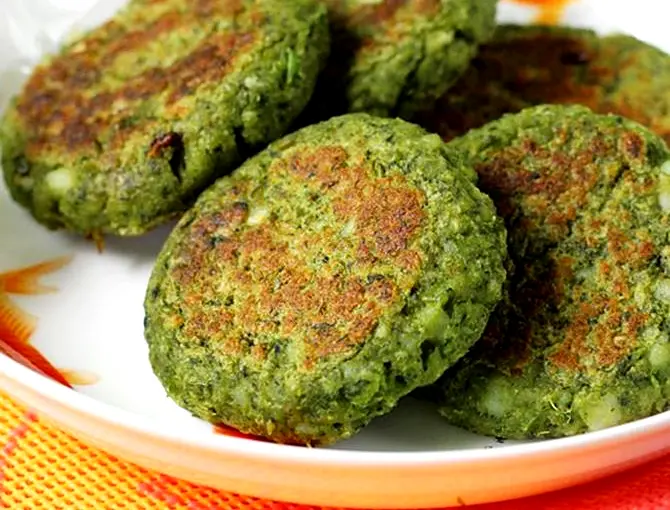 Palak Recipes for lunch or dinner
7. Palak paneer – Colorful, buttery and amazingly delicious dish of paneer cooked in spinach gravy. This is one of the popular palak recipes from Indian cuisine. This healthy dish goes well with flavored rice or chapati.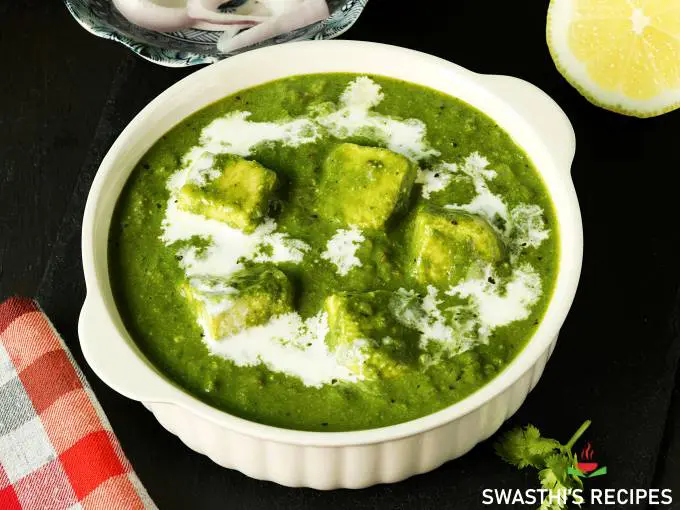 8. Palak rice or spinach rice : This can be a great food for those who are fussy to eat leafy greens. Spinach is pureed and tempered with spices. It can be served on its own with some fresh veggie salad or sliced vegetables.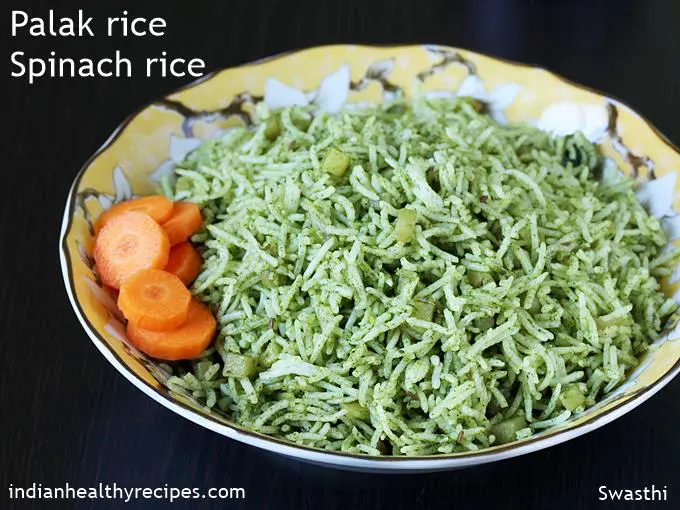 9. Palak paneer bhurji : A super quick recipe made with scrambled Indian cottage cheese and spinach. This is best served with roti or bread and also goes well in wraps, kathi rolls or sandwiches. This is great to pack in tiffin box as it is a simple recipe that doesn't need much time to prepare. It will be loved by kids too.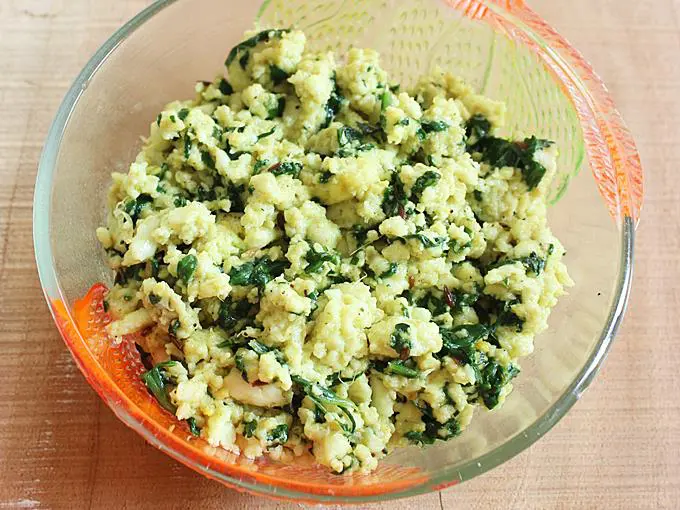 10. Aloo palak recipe : This is another recipe that will be loved by kids and it also goes well in the tiffin box as a side with any rice or roti. This one too goes well as a stuffing in bread & kathi rolls.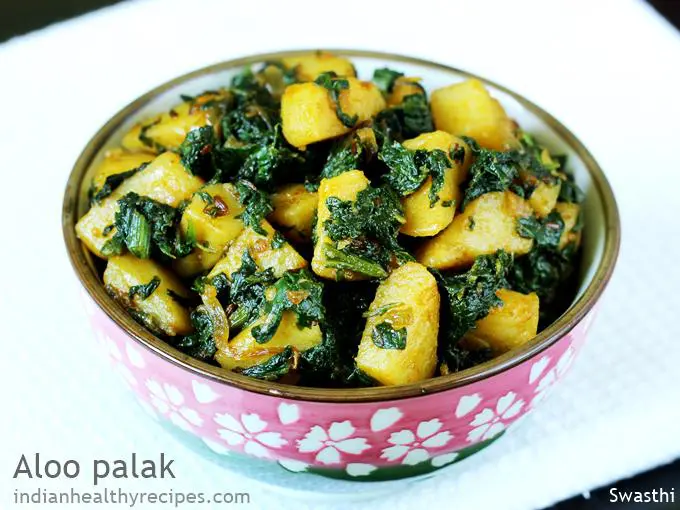 11. Chana palak gravy : Healthy and protein rich palak gravy that tastes delicious too. This goes well with variety rice like Jeera rice, ghee rice, coconut rice or even plain basmati rice and even with chapati.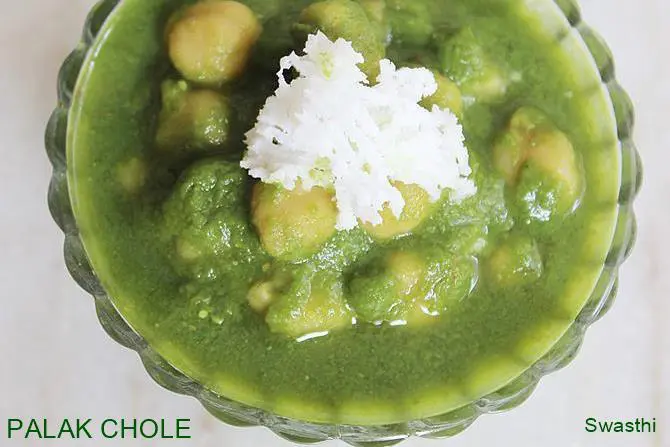 12. Palak chutney – Simple palak chutney made with basic ingredients. Spinach chutney is a healthy addition to your snack and breakfast foods. It is super quick to make tastes delicious.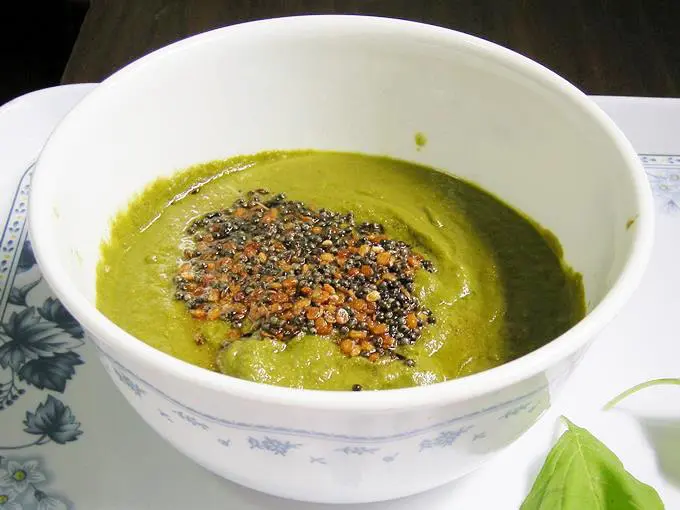 Palak Recipes with dal
13. Dal palak recipe– spinach cooked in lentils is one of the basic and everyday side dish made through out India in different styles. Any type of dal can be used to make this. This can be served with rice, roti / chapati and even with plain paratha or ajwain paratha.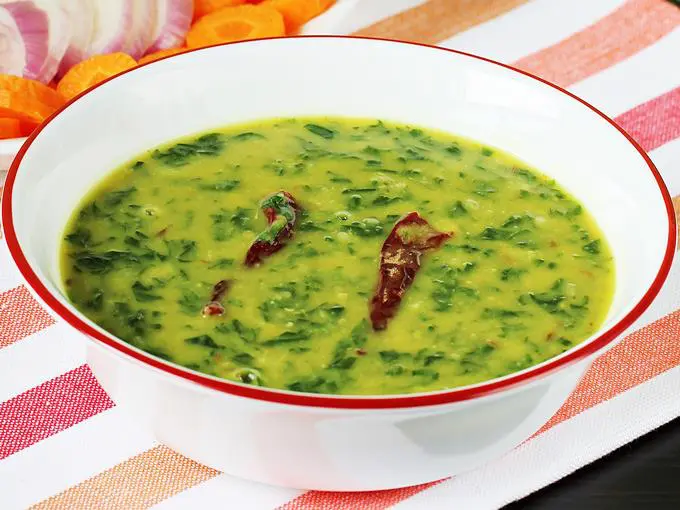 14. Palakura pappu is a simple lentil and spinach dish made in andhra style. It is usually eaten with plain rice, ghee and avakaya (mango pickle). There are no spice powders used in this recipe.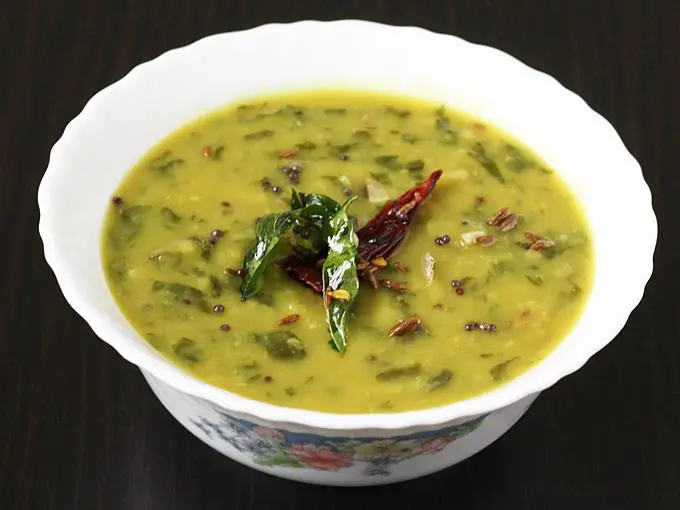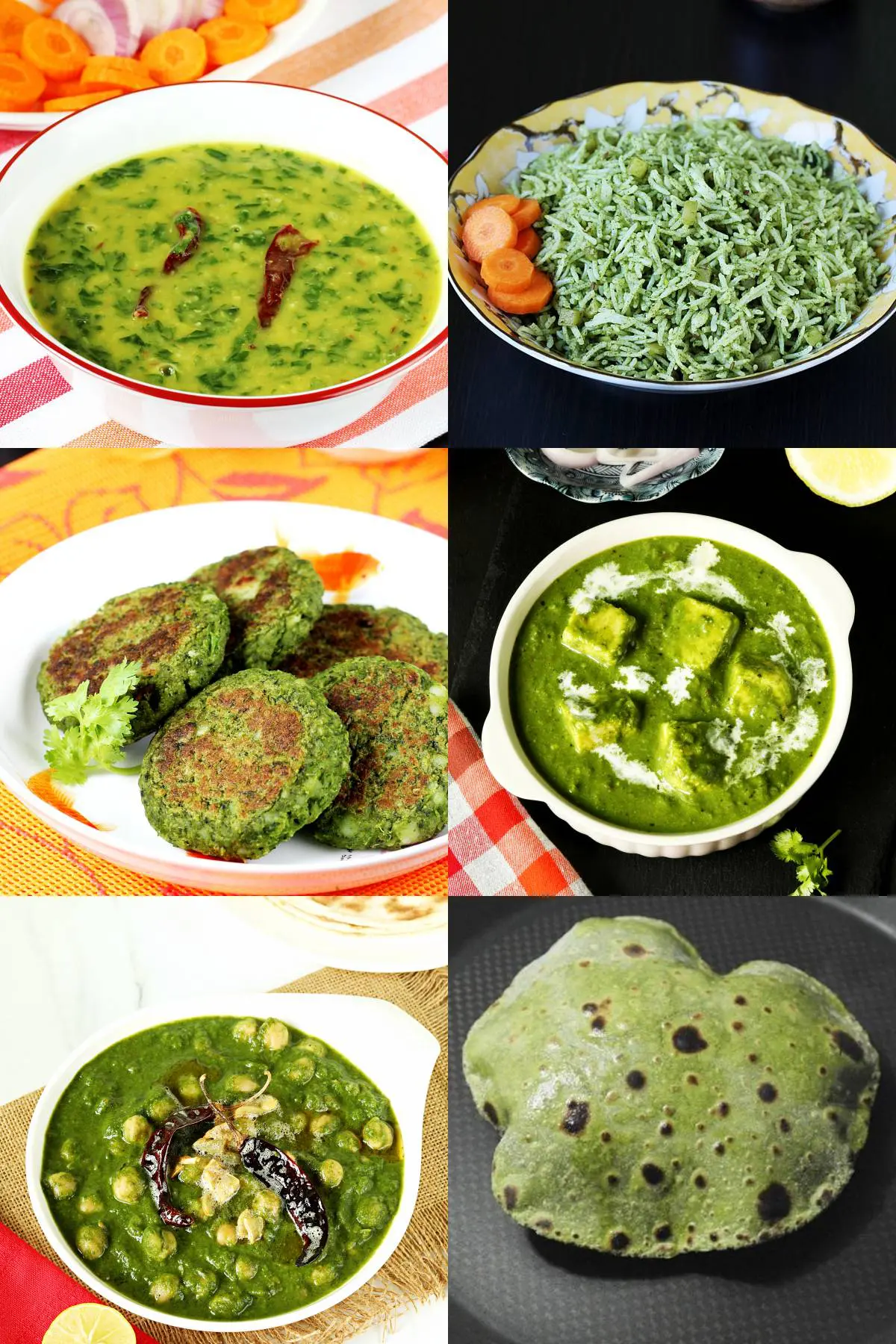 About Swasthi
I'm Swasthi Shreekanth, the recipe developer, food photographer & food writer behind Swasthi's Recipes. My aim is to help you cook great Indian food with my time-tested recipes. After 2 decades of experience in practical Indian cooking I started this blog to help people cook better & more often at home. Whether you are a novice or an experienced cook I am sure Swasthi's Recipes will assist you to enhance your cooking skills. More about me
Follow Swasthi's Recipes