Uttapam are South Indian Breakfast pancakes made with lentils, rice, onions, herbs & spices. These are a very common breakfast in south Indian homes and are mostly eaten with a chutney, sambar or podi.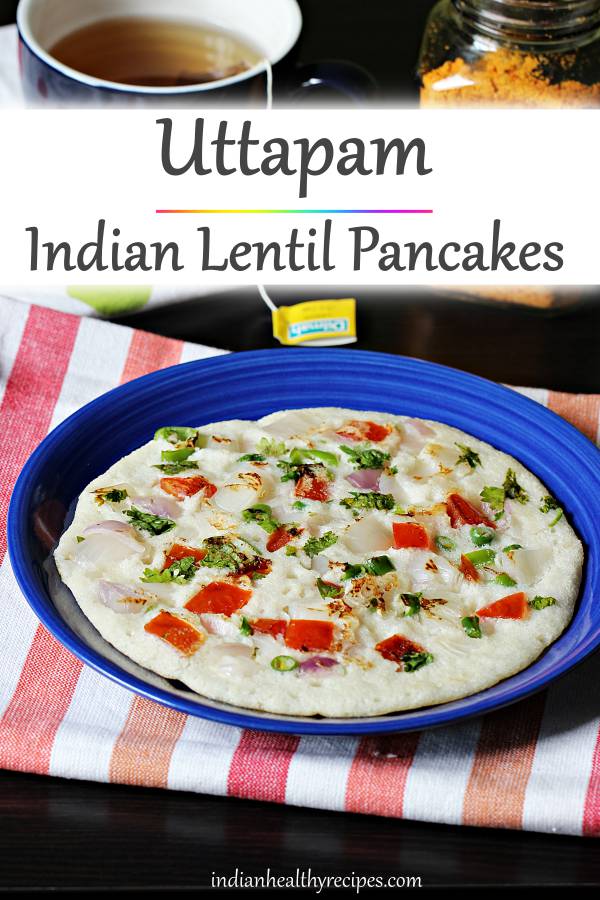 Traditionally uttapam were made with slightly sour batter that is left over after making dosa on the previous days. The vegetable toppings balance the sourness of the batter and tastes good.
To make uttapam, lentils, rice, poha or methi seeds are soaked first. Then ground to batter and fermented overnight. This batter is used to make uttapam.
These are topped with different veggies like onions, tomatoes, carrots, green chilies & coriander leaves.
Uttapam are crisp on the bottom with soft fluffy texture on top. The slightly roasted veggies compliment them with a nice aroma.
Many times I make different kinds of uttapam as a quick fix to our meal.
In this post I have also shared how to make different healthy uttapams using millets and multi grains. I have shared the traditional uttapam in the recipe card and step by step photos.
Step-by-step photos
Making batter
1. Add dal and methi seeds to a bowl. If using poha then add it to a different bowl and set aside. Add rice to another large bowl.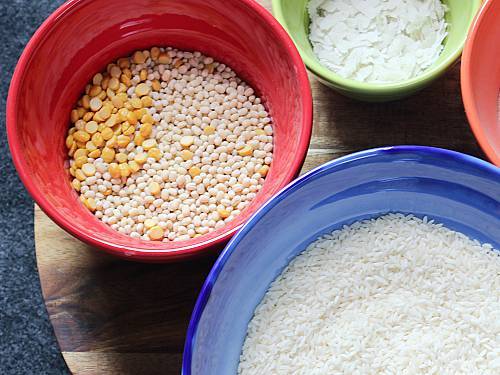 2. Rinse the dal and soak it. Rinse the rice and soak it. If using poha, rinse and soak it just 30 mins before grinding.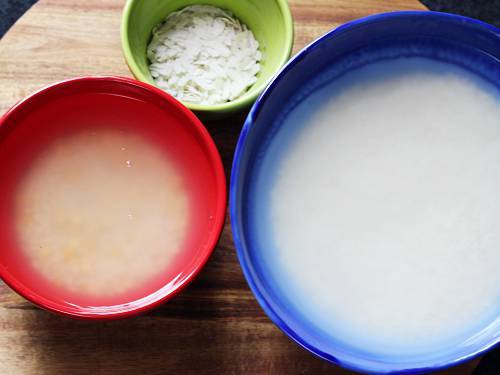 3. Drain the dal and add it to a blender along with non-iodized salt. Pour water just to cover the dal. If using poha, add the soaked poha to the blender.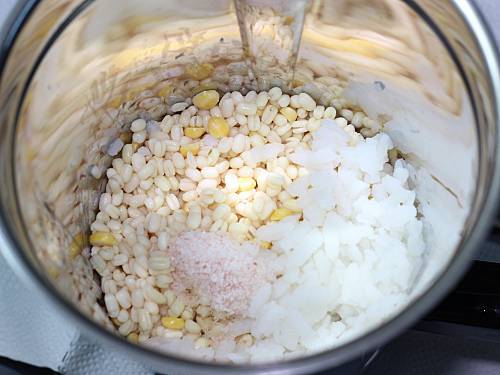 4. Blend to a smooth and frothy batter.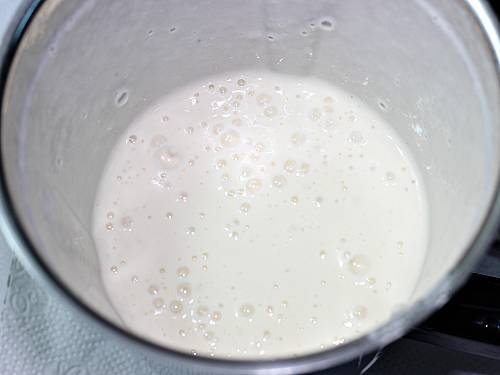 5. I set the batter to a different bowl and added rice along with some water.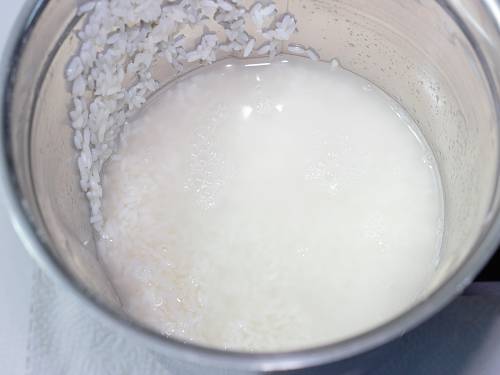 6. Make a smooth and thick batter.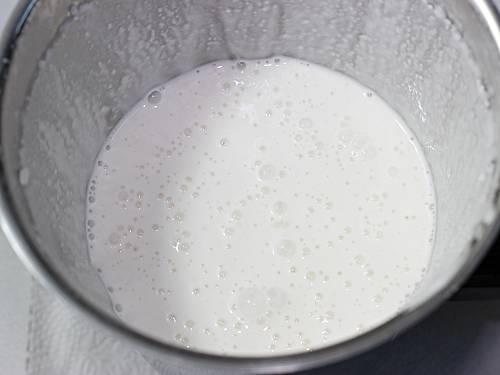 7. Mix both the batters.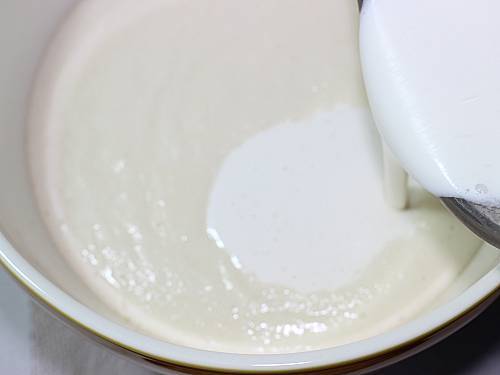 8. Cover and set aside to ferment for overnight or until the batter rises.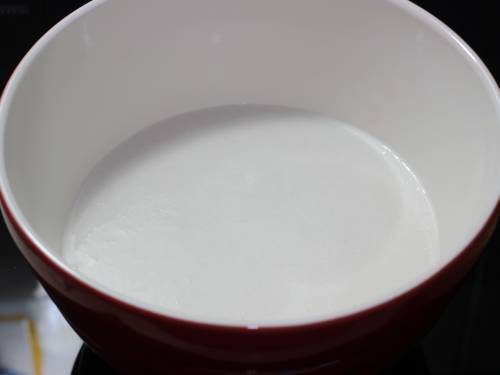 9. I do not over ferment the batter otherwise the uttapams will turn sour.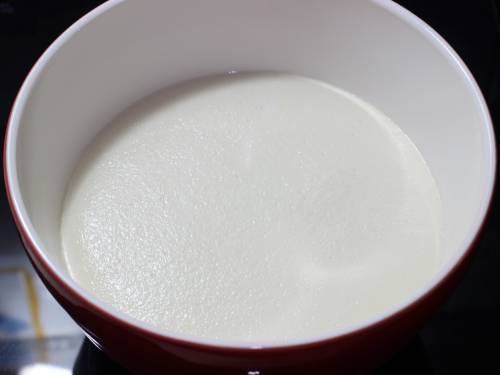 Preparation for uttapam recipe
10. The consistency of the batter must be same as that of dosa. You can take some batter to a bowl and add water to bring it to the consistency.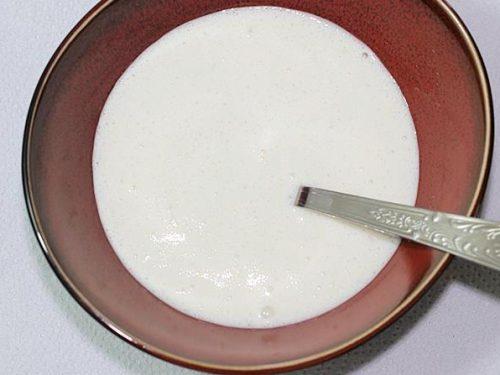 11. Keep the veggies ready for topping. You can use onions, deseeded firm and ripe tomatoes, grated carrots, chopped green chili and coriander leaves. Please note that using tomatoes may make the uttapam more sour. In the step by step pics i have not used tomatoes.
What you see in the first picture was made sometime ago when the batter was not sour. Add very little salt to the topping and mix.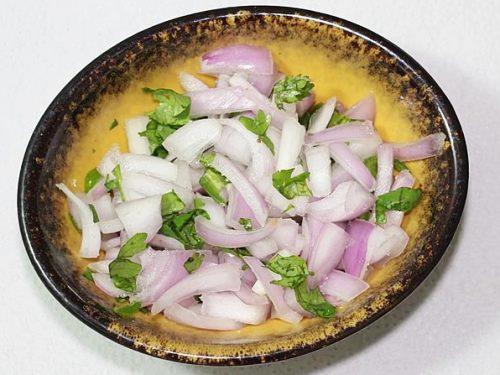 12. Grease your tawa well.
How to make uttapam
13. When it is hot enough, pour a ladle full of batter.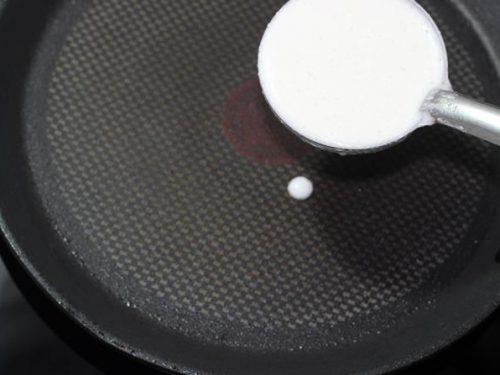 14. Do not spread the batter too much, uthappam has to be made thick. If the batter doesn't spread on its own, then you may lightly spread a bit.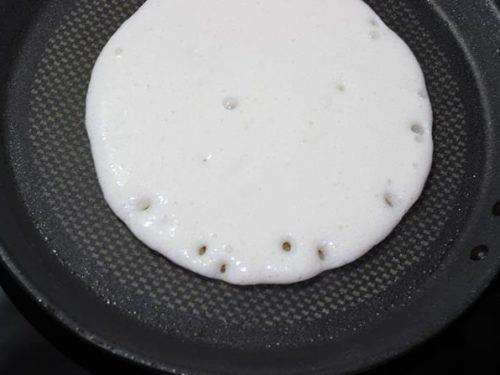 15. Lower the flame.
16. Sprinkle toppings as desired. Add oil around the edges and allow to cook on a low flame until the base cooks well and firms up.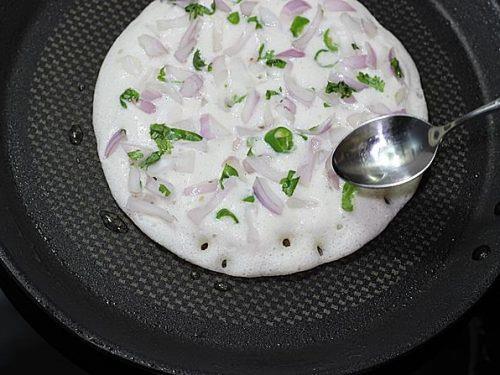 17. Sprinkle little oil over the onions and flip it.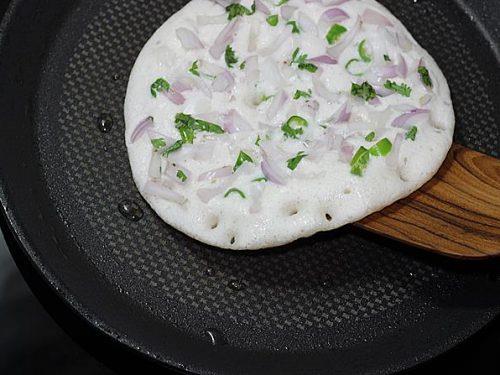 18. Cook until the onions are done. The color of the uthappam depends on the ratio of ingredients used for batter & the temperature of the batter. Usually batter straight away from fridge does not yield golden uthappam.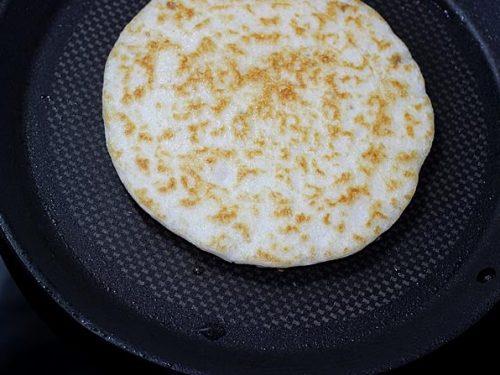 19. Make sure it is cooked well from inside.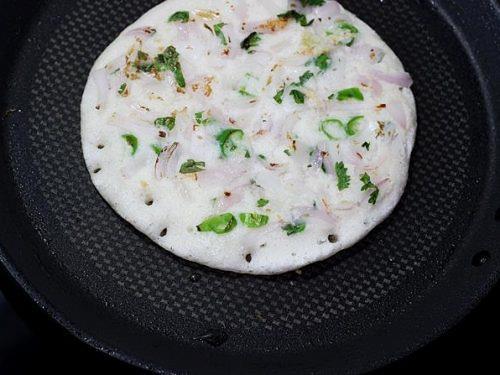 Serve uttapam with chutney or Tiffin sambar.
You can also sprinkle podi and enjoy. I used Idli podi.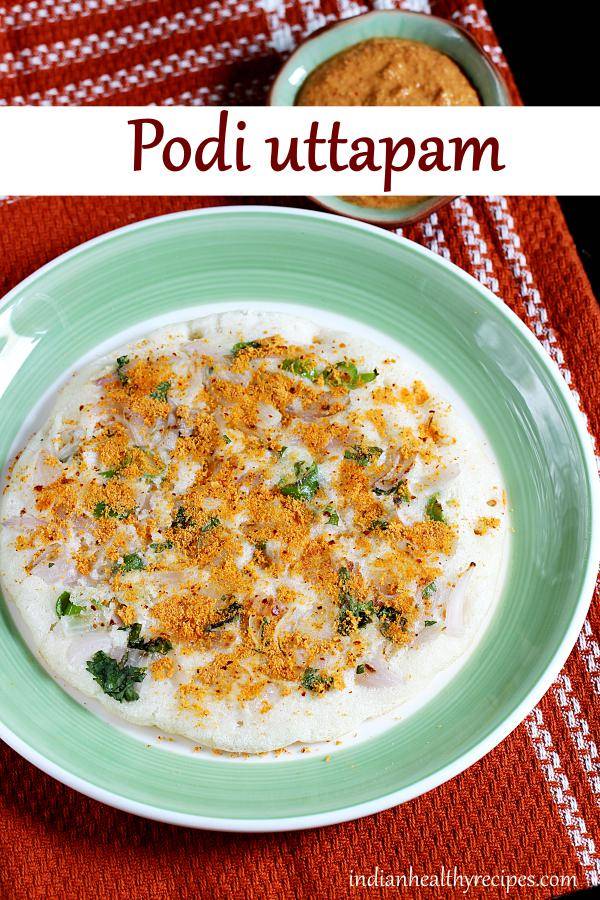 Tips to make fluffy uttapam
Here are the general tips for all or any kind of uttapams.
Bring the uttapam batter to consistency by adding water as needed. The batter must be thick yet of pouring consistency. Too thin batter will make your uttapams flat and not fluffy. Too thick batter will not cook the uttapams from inside.
Grease the pan well if using a pan other than regular non-stick. If using cast iron pan it is always good to grease immediately after a wash. Then rinse back before using and then grease again. Rubbing a sliced onion also helps in preventing the batter from sticking.
Onions, chilies & coriander leaves are the most common topping for uttapam. However you can also use carrots, tomatoes and bell peppers. You can also just skip all of these and just use some idli podi or peanut podi.
Cooking: I prefer to cook any kind of uttapams on both the sides as it ensures the uttapam is cooked well inside.
More South Indian breakfast recipes,
Upma
Poori
Medu Vada
Rava idli
Masala dosa
Variations
These are the proportions I have tried with the following variations.
Millet uttapam: ¾ cup pearl millet (bajra), ½ cup rice, ½ cup urad dal and 2 tbsps poha or ¼ tsp methi seeds. Rinse and soak the dal & methi separately. Rinse and soak bajra and half cup rice. If using poha rinse and soak just for 15 mins.
Blend dal & methi or poha until fluffy and frothy. Then blend the rest until smooth and mix together. Ferment until the batter rises. This makes about 6 to 8 uttapams depending on the rise and the dal.
Oats uttapam: 2 cups fermented regular dosa batter (1:4, dal:rice) mixed together with ½ cup powdered oats (quick or rolled) & water as needed. This makes about 4 uttapams.
Ragi uttapam: 2 cups fermented regular dosa batter (1:3 or 1:4, dal:rice ratio) mixed together with 1 cup ragi flour & water as needed. Even sprouted ragi flour works well here. This makes about 4 uttapams.
Instant suji uttapam: ¾ cup suji or rava, 3 tbsps curd or yogurt, ¾ cup + 2 tbsps water, salt and veggies for topping. Mix together the rava, curd and salt. Rest until you chop the toppings like onions, carrots, chilies, bell pepper etc.
Serving suggestions
These uttapam can be served with
tomato chutney
coconut chutney
peanut chutney
tiffin sambar
Uttapam recipe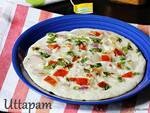 Uttapam recipe (Uthappam recipe)
Uttapam is a South Indian breakfast made with fermented lentil & rice batter. These pancakes are known as uttapam. They can be made with different toppings. Uttapam are served with chutney, pickle or podi.
Pin Recipe
Print Recipe
For best results follow the step-by-step photos above the recipe card
Ingredients (1 cup = 240ml )
Ingredients for uttapam batter
¼

cup

urad dal

½

tbsp

chana dal

(optional) bengal gram

1

cup

raw rice

¼

tsp

methi seeds

(fenugreek seeds)

2

tbsp

thick poha

(or flattened rice)

salt (non-iodized salt) or pink salt

as needed
Ingredients for topping
2

tbsp

oil

or butter

1

medium

onion

chopped or sliced

1

small

tomato

(optional) small firm ripe deseeded and chopped

1 to 2

tbsp

carrot

grated

2

green chilies

chopped

2

tbsp

coriander leaves

chopped
Instructions
Preparation for batter
Add dal and methi seeds to a bowl and rinse several times and soak them for 4 to 5 hours.

In another bowl, rinse rice and soak it well for 4 to 5 hours.

Soak poha in a small bowl at least 30 mins before blending.

Drain the water from the dal and rinse it.

Add it to a mixer jar along with poha, little water as needed to make a thick batter.

Blend until the batter turns thick and frothy.

Drain water from the rice and add it to the blender along with little water.

Blend until smooth. Transfer to a bowl and mix in salt.

If the weather is too hot then avoid adding salt at now. Add it after fermentation.

The batter must be of thick consistency.

Cover and rest in a warm place overnight or until the batter rises a bit.

Do not over ferment else the batter turns sour.
Preparation for uttapam
Wash and chop the veggies needs. Also finely chop coriander leaves.

Grease a griddle pan or tawa. Heat it well.

Bring the batter to consistency by adding little water if very thick. Check the salt and add a bit more as we are using the veggies.
Making onion uttapam
Pour the batter on the hot pan. If needed spread very little.

Lower the heat and sprinkle the toppings. Sprinkle oil towards the edges and over the onions.

When the base is firm, flip it and cook on the other side until it is cooked well. Cook on a medium flame.

Cook the toppings as desired. Set aside and make the next one.

Serve onion uttapam with chutney or sambar or sprinkle podi.
NUTRITION (estimation only)
Calories:
225
kcal
|
Carbohydrates:
21
g
|
Protein:
1
g
|
Fat:
14
g
|
Saturated Fat:
1
g
|
Sodium:
156
mg
|
Potassium:
178
mg
|
Fiber:
2
g
|
Sugar:
4
g
|
Vitamin A:
170
IU
|
Vitamin C:
20.7
mg
|
Calcium:
35
mg
|
Iron:
0.9
mg
Alternative quantities provided in the recipe card are for 1x only, original recipe.
For best results follow my detailed step-by-step photo instructions and tips above the recipe card.