Mango juice recipe – Making mango juice at home is no rocket science. Yet I thought of making this post just to share my tips. For years I had made mango juice in a blender by adding the chopped mangoes, chilled water and sugar. 3 years ago when we started juicing vegetable and fruits regularly at home then I began to experiment a lot even with mangoes.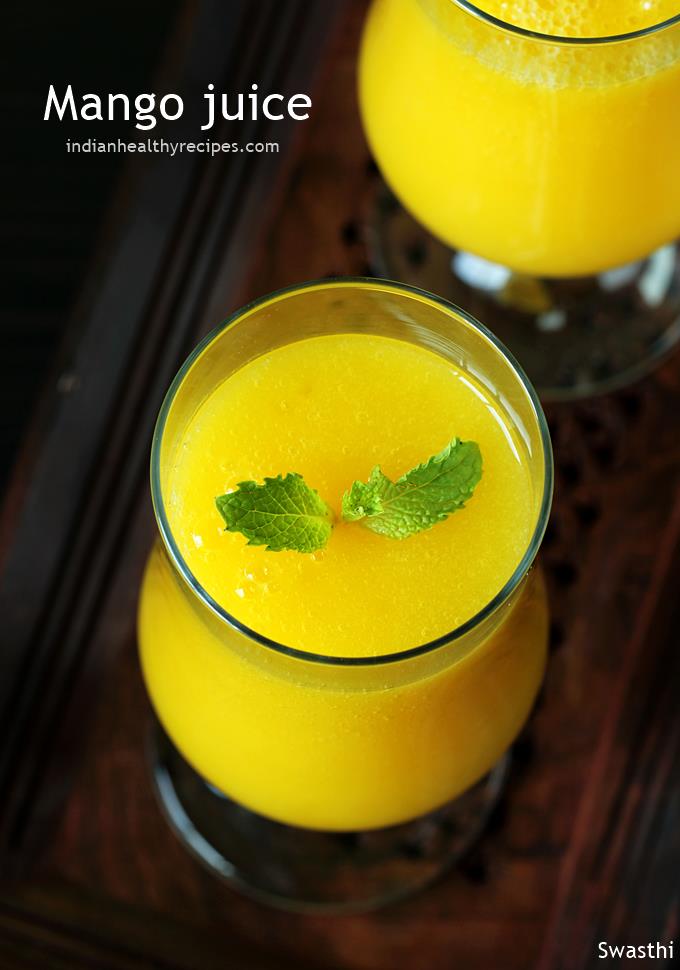 Finally found that they can be great for cleansing the body. Yes! A detox mango juice can do wonders to the body.
This mango juice can be given to kids & toddlers as well. Avoid the optional ingredients mentioned in the recipe card.
Mint, ginger, coconut water and lemon juice are the ingredients that help to detox the body. For this detox juice to be effective, you have to consume 4 servings of this juice regularly for at least 10 days.
More Fruit juice recipes
Pomegranate juice
Watermelon juice
Pineapple juice
Mango is a pulpy fruit which requires more liquids when blended to juice. Plain water adds no nutrition or flavor to the mango juice. So I use oranges or tender coconut water which enhances the nutrition.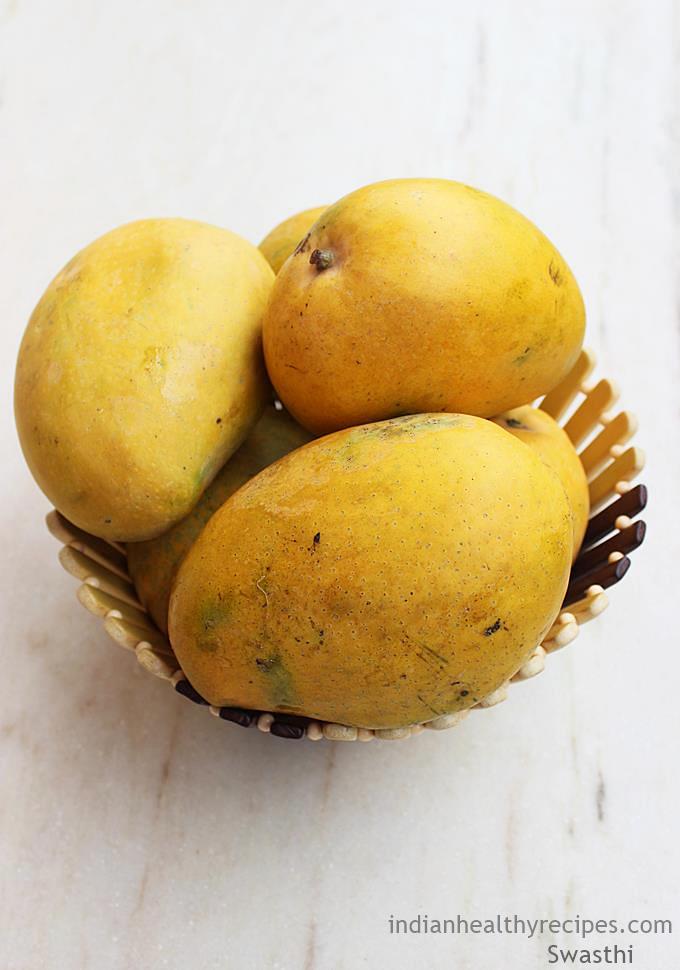 Mango is a wonderful fruit that has amazing health benefits. Mangoes can boost the immunity and increase the appetite in kids. They are considered as a brain food due to the high Vitamin B and can boost the brain health. They can also promote the bone health as the high amounts of vitamin K help in absorption of calcium.
Mangoes help to control blood sugar and blood pressure. They have immense cleansing properties too. The high fiber in mangoes help to cleanse the intestinal walls & promote a healthy digestive tract. Hence they can be a great food to detox the body and promote the over all health.
Tender coconut water is nature's best thirst quenching and rehydrating drink available to us. An addition of tender coconut water to make mango juice will not only enhance the nutrition but also replenishes the lost electrolytes in the body during summer.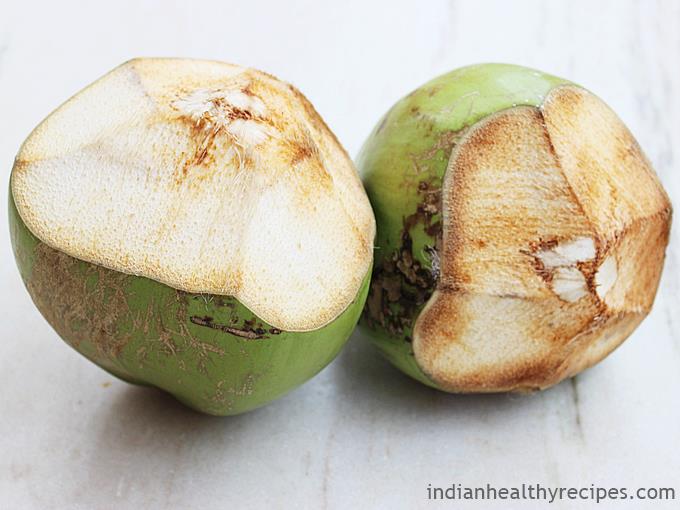 Sometimes I also use oranges to make mango juice. Both these fruits go well together and kids will love this combo a lot.
If you are making the juice in a blender, then peel the oranges and halve them. Remove the seeds and blend them. Strain this and extract the juice. Pour back to the jar. Then add chopped mangoes and blend.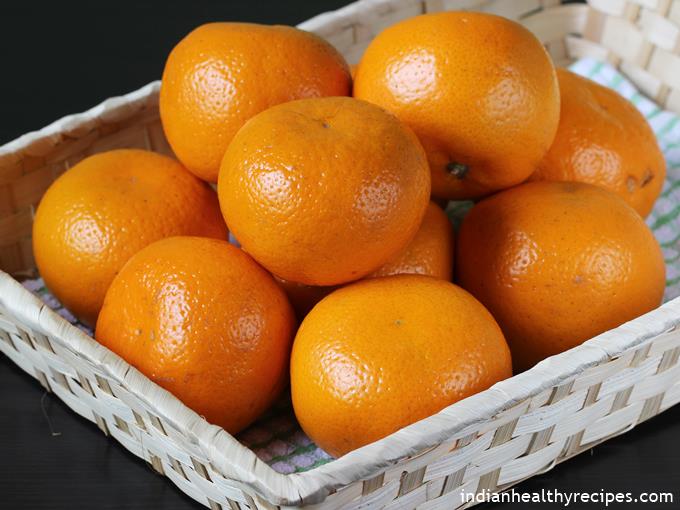 More Mango Recipes,
Indian mango lassi
Mango ice cream
No cook mango kulfi
Easy mango kesari
Mango juice recipe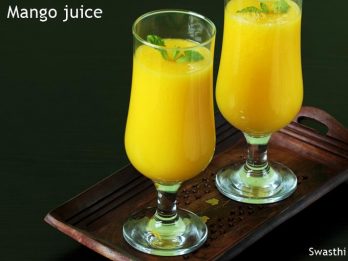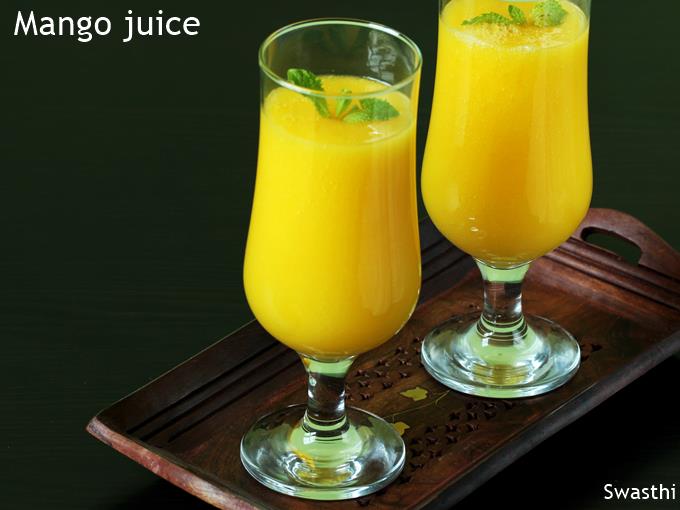 Mango juice recipe | Simple detox mango juice recipe
Quick and simple mango juice that's homemade, fresh and rehydrating.
Ingredients (240 ml cup used)
1

large

mango

ripe and sweet chilled

2

cups

water or coconut water

from tender or young coconuts or orange juice

5 to 6

mint leaves

or pudina for flavor

1

cup

water

(chilled) (optional to adjust the consistency)
optional
1

inch

ginger

(fresh root)

¾

cup

mint leaves

or pudina (for detox)

1

lemon

or lime (skip if using oranges)
Optional ingredients for detox (refer notes) (use any one)
2

tbsps

aloe vera

fresh cut gel from the leaf (refer notes)

2

tbsps

chia seeds

or sabja seeds
How to make the recipe
How to make mango juice
Wash mango thoroughly and chill. Peel the skin.

Cut the mango to cubes and add them to a blender. If using a slow juicer, add it to the chute.

Pour the coconut water or orange juice & water.

Put in the other ingredients if using like ginger and mint.

Blend until smooth. Serve immediately.
How to use optional ingredients in mango juice
If using chia seeds or sabja seeds, then wash them thoroughly and drain to a strainer. Soak in 1 cup water and set aside for at least 2 hours. Stir them in the mango juice just before serving.

Next If using aloe vera then slit the sides of the aloe vera leaf and remove the skin with a knife. Scoop 2 tbsps of the gel and chop small. For details you can check this post on aloe vera juice. Add it to the mango juice.

Serve mango juice immediately.
Recipe Notes
Notes for mango juice recipe
The color of the juice changes if mint leaves are used.
The nutrition values have been calculated excluding the optional ingredients.
Please use only one of the optional ingredients.
Avoid using aloe Vera if you have never tried it before. It can cause severe allergies and stomach cramps in some folks.
Do not use the green portions of the aloe vera leaf as it is toxic.
Nutrition Facts
Mango juice recipe | Simple detox mango juice recipe
Amount Per Serving
Calories 53
% Daily Value*
Sodium 132mg 6%
Potassium 417mg 12%
Total Carbohydrates 11g 4%
Protein 1g 2%
* Percent Daily Values are based on a 2000 calorie diet.