Top 10 chicken recipes from Indian cuisine – A collection of 10 best simple Indian chicken recipes to try. Over the years I have shared a very large number of chicken recipes on this blog. These 10 recipes have been loved the most by readers so thought of compiling them here for easy access. This post may be useful to plan your weekend menu or when you have guests home.

Top 10 chicken recipes from Indian cuisine
1. Hyderabadi chicken biryani recipe : One of the simple, delicious and most flavorful biryani that is super easy to make even by a newbie. This biryani is best served with a raita, hyderabadi mirchi ka salan or a shorba. You can find the recipe of veg shorba here, will be sharing the chicken shorba recipe soon.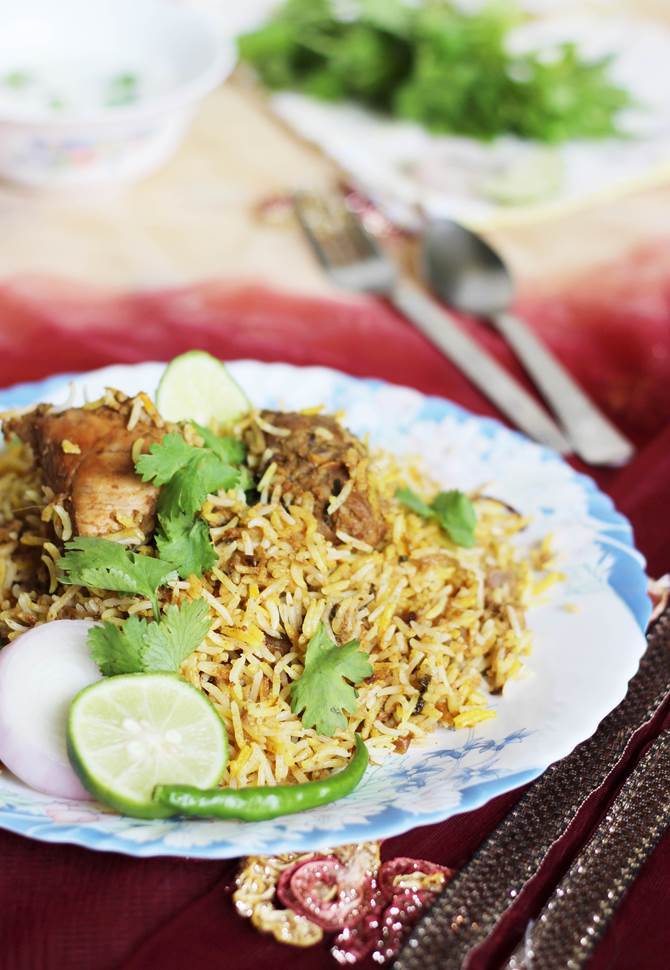 2. Chilli chicken recipe : is another popular Indian Chinese fusion dish that is mostly served as a appetizer or as a side with hakka noodles, fried rice or five spice rice. This also goes well with chilli garlic noodles, chilli garlic fried rice. For a healthier option you can also have it with this veg noodles without sauce.

3. Chicken biryani in pressure cooker : A beginners recipe to make one pot chicken biryani using pressure cooker. This post details how to make perfect biryani that yields tender chunks of chicken. It takes only 30 mins to make this delicious dish. I have also included a video for easy understanding. It is best served with raita or sliced onions & lemon wedges. For more similar biryani recipes, you can check this collection of biryani recipes.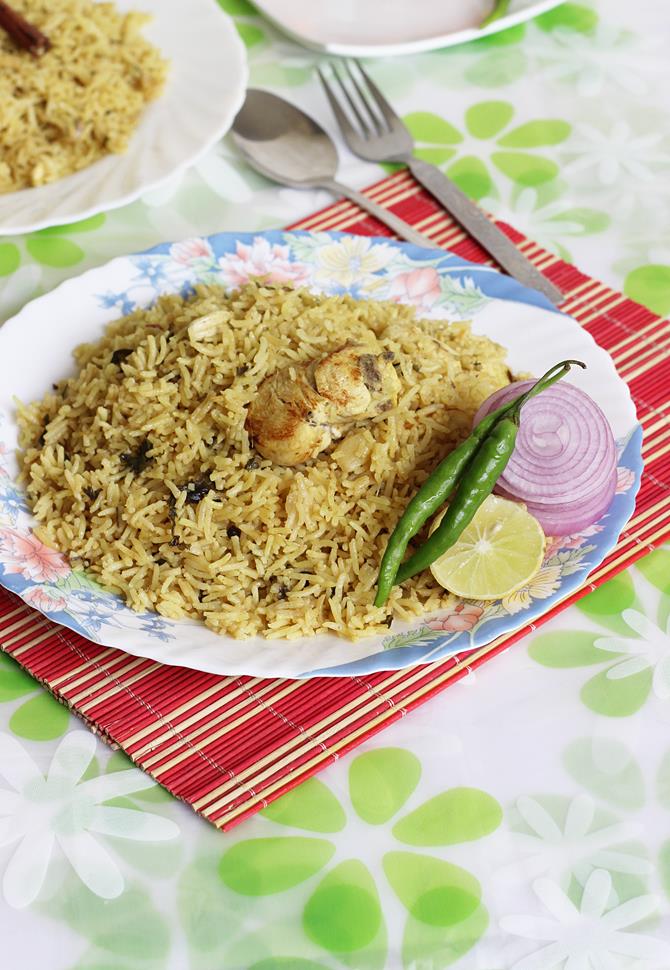 4. Butter chicken – Punjabi chicken makhani : There are so many fancy ways a butter chicken is made, this Indian butter chicken recipe yields one of the most delicious, smooth and rich gravy with succulent chunks of grilled chicken. This post also details easy tips and tricks to make butter chicken at home without a oven. Butter chicken is mostly eaten with roti, naan, butter naan, plain paratha, jeera rice or plain basmati rice. Will be sharing the recipes of naan and butter naan soon.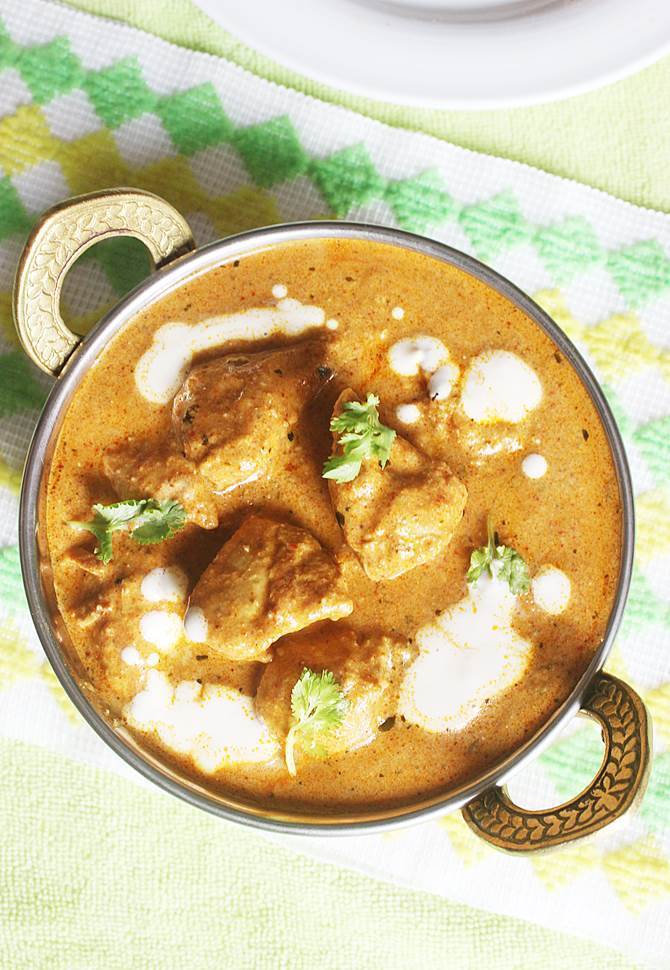 5. Chicken curry without coconut : This recipe does not belong to any particular regional cuisine. It's my own way of making of a chicken curry with most basic ingredients to yield a delicious, moderately spicy and hot gravy that suits most Indian taste buds. This chicken gravy can be made just under 30 mins and can be served with plain rice, jeera rice, ghee rice, roti, paratha or chapathi. Some fresh cut onions, lemon wedges or a bowl of raita will compliment the meal. For more similar recipes, you can check this collection of top 10 chicken curry recipes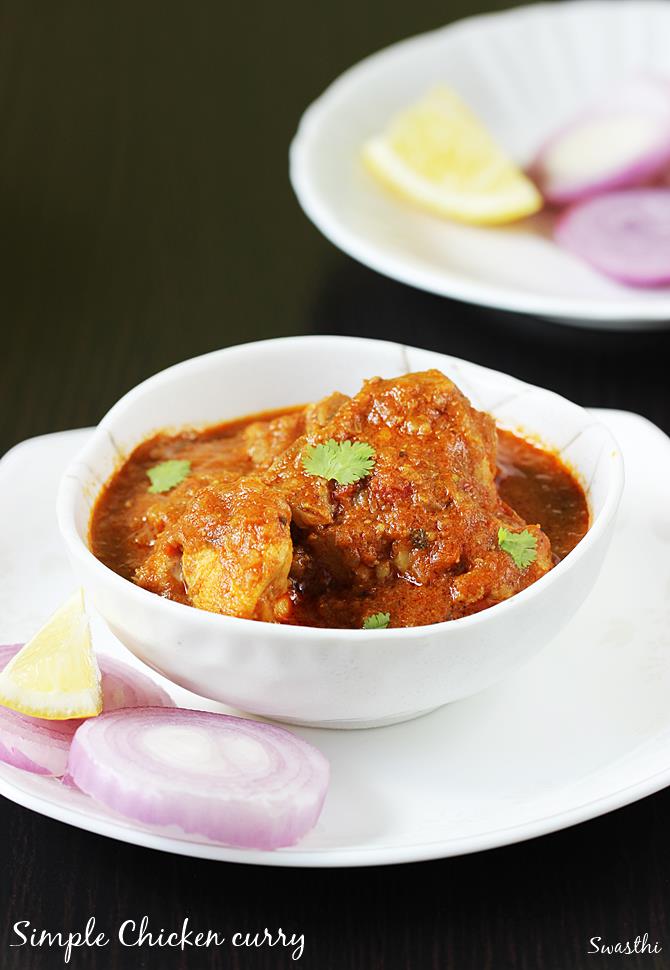 6. Andhra chicken fry made in restaurant style. Andhra cuisine is popular for its fiery hot and spicy foods and this chicken fry is one of that kind. This simple chicken stir fry is a crowd pleaser and is very very simple to make. It can be served as a starter or as a side in a meal.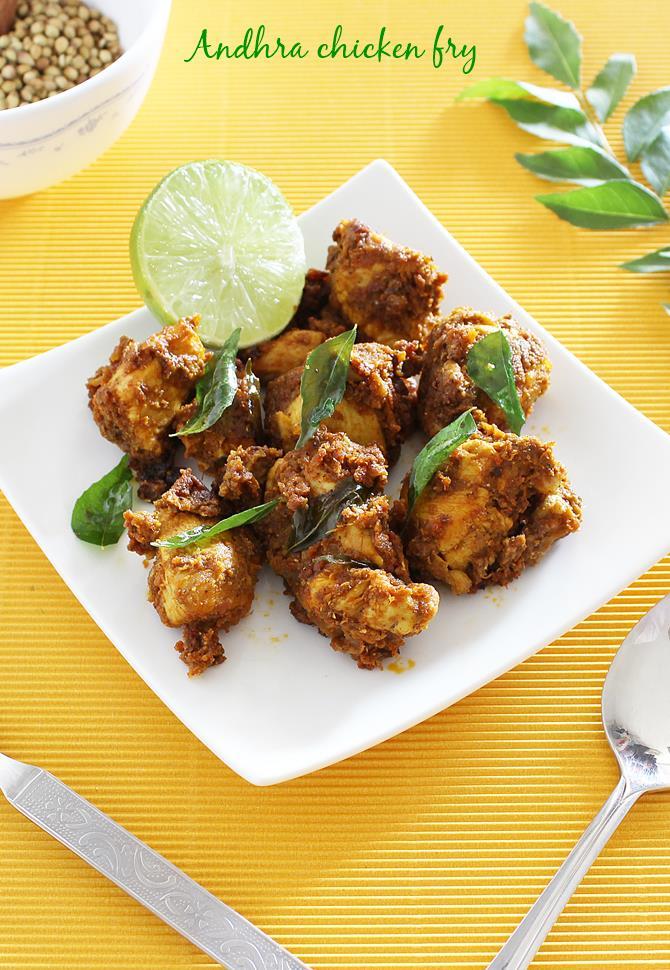 7. Chicken manchurian is another Indo chinese recipe that is very popular in Indian restaurants. Fried chicken balls are dunked in the sweet sour and slighty hot sauce. Chicken manchurian is usually served with noodles, fried rice or five spice rice.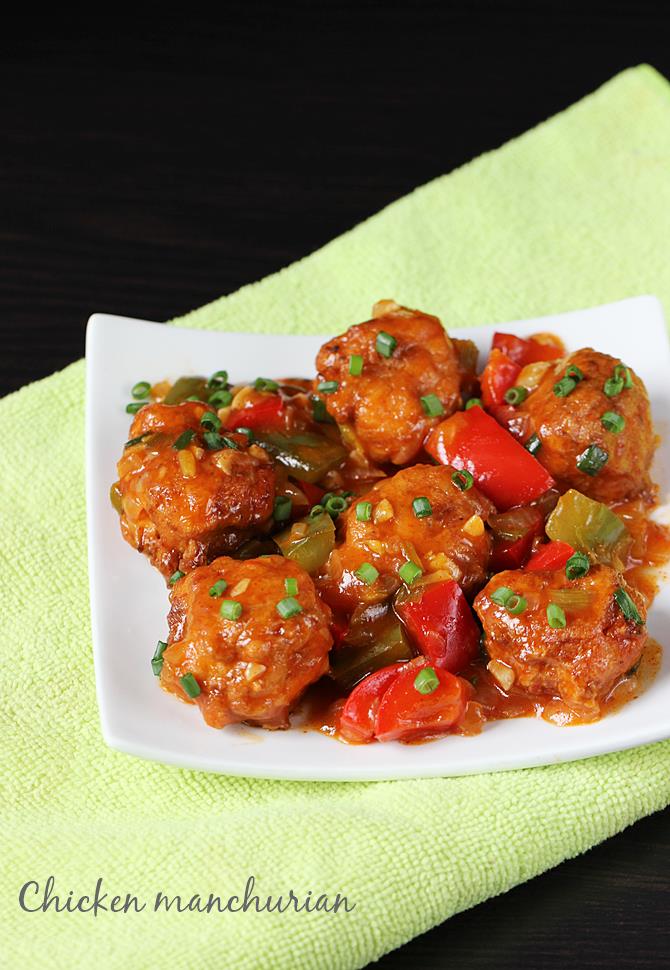 8. Chicken 65 recipe – restaurant style: One of the most ordered chicken dishes in South Indian restaurants. There are so many versions of chicken 65, this unique version is for the spicy chicken lovers. It is best served as a starter or as a side in a south Indian meal.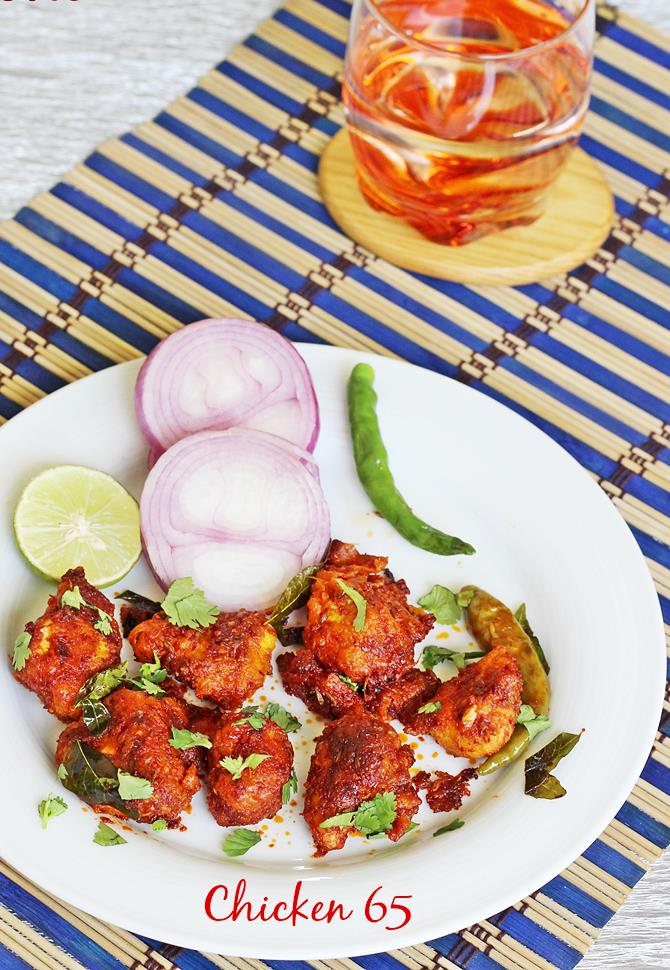 9. Chicken nuggets recipe: Nuggets are one of the most loved fast foods across the world. This recipe helps you to make crispy, delicious and mouth melting nuggets all without the addition of slurry or cheese. These make a great appetizer for parties. For similar fast food recipes, you can check chicken burger recipe, KFC style fried chicken and popcorn chicken.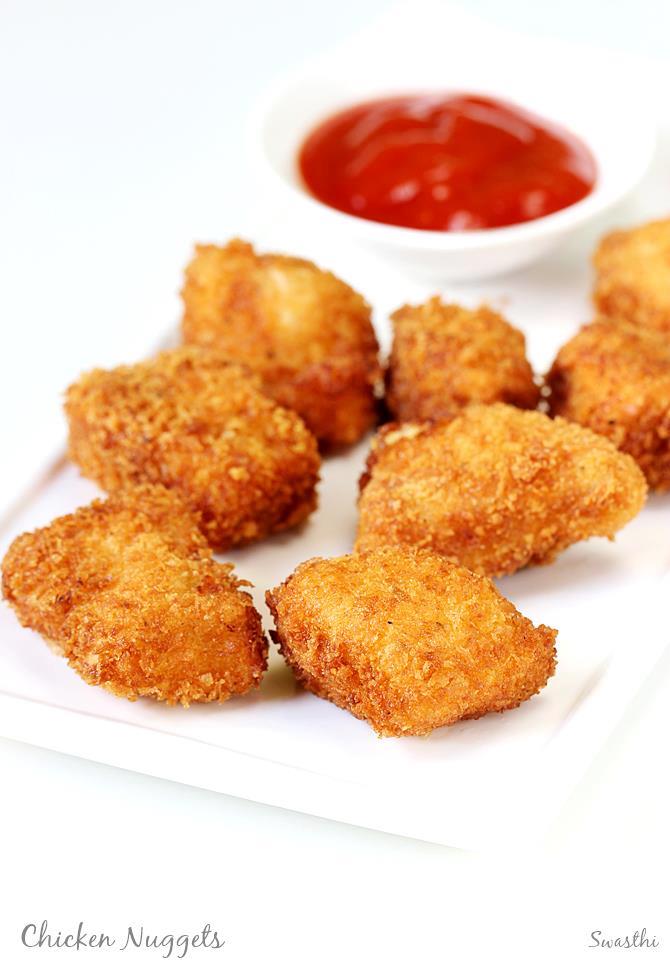 10. Chicken dum biryani recipe : Another flavorful biryani recipe from the blog. It is made in pakki dum style and is a good choice when you need to cook for many people especially for parties or get together. It is served with raita, shorba, salan. Some papads, cut cucumber, onions and lemon wedges will compliment the meal.