Pongal festival recipes or makara sankranti recipes – 2019 – Wishing every one a very Happy and prosperous Sankranti. Pongal or makar sankranti is a festival of harvest celebrated in most Indian states. Each state has their own way of celebrating the arrival of harvest. Preparing good foods using the new harvested crops and offering them to god, most importantly to Sun god – is a way of showing gratitude.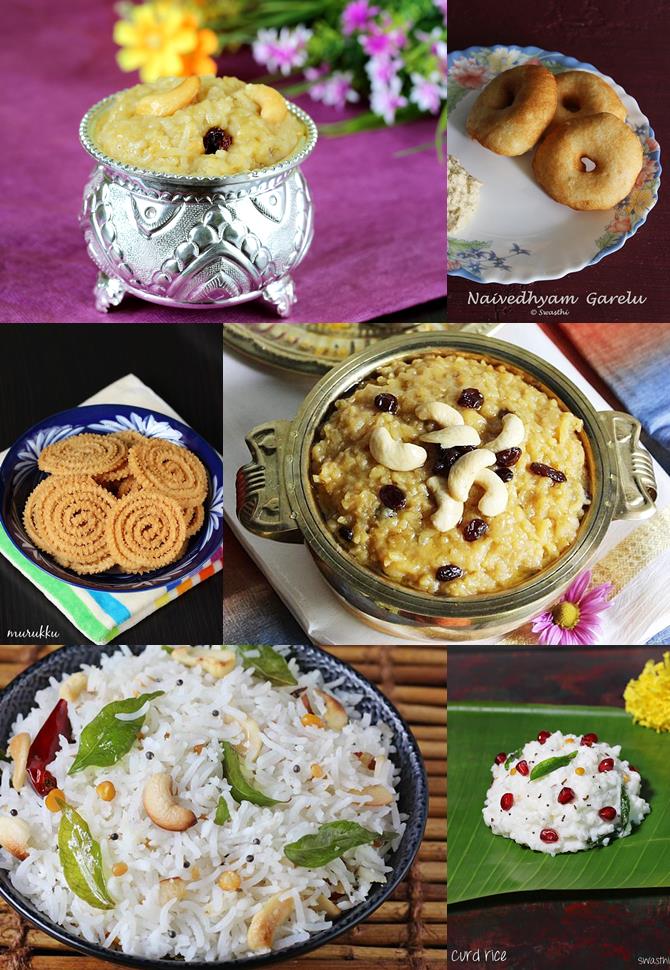 Friends and relatives visit each other and exchange sweets and other delicious foods. Sankranti or pongal festival is celebrated for 4 days and are named as bhogi, pongal, kanuma and mukanuma.
I have put together some of the pongal recipes or sankranti recipes for easy access so one can decide on the festival menu. The list includes pongal recipes, payasam recipes, some deep fried snacks and then ladoos as well.
Pongal festival recipes
Pongal is a south Indian dish prepared with rice and dal. There are sweet and salted versions of pongal. Sweet version is called as chakkara pongal or sakkarai pongal. Jaggery is often used to sweeten it as it is considered to be the sweetener in the purest food. Though sugar or kalkandu (rock sugar) can also be used. Salted version is called venn pongal or khara pongal. It is usually seasoned with hing,pepper and curry leaves. Sweet pongal is offered to God as prasadam or naivedhyam on the second day, the day of pongal or sankrati.
Sweet, khara pongal recipes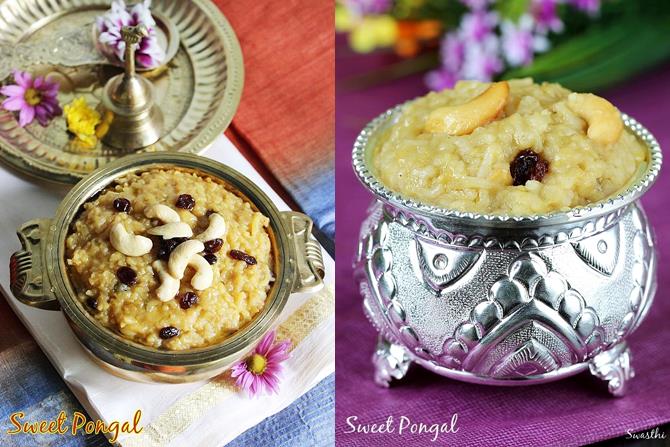 Temple sweet pongal
Sweet pongal recipe – Traditional recipe
Chakkara pongal recipe with sugar
Andhra bellam pongali
Khara / Ven pongal
Millet sakarrai pongal
Oats pongal
Thinai/ korra pongal -Salted version
Laddu or Ladoo recipes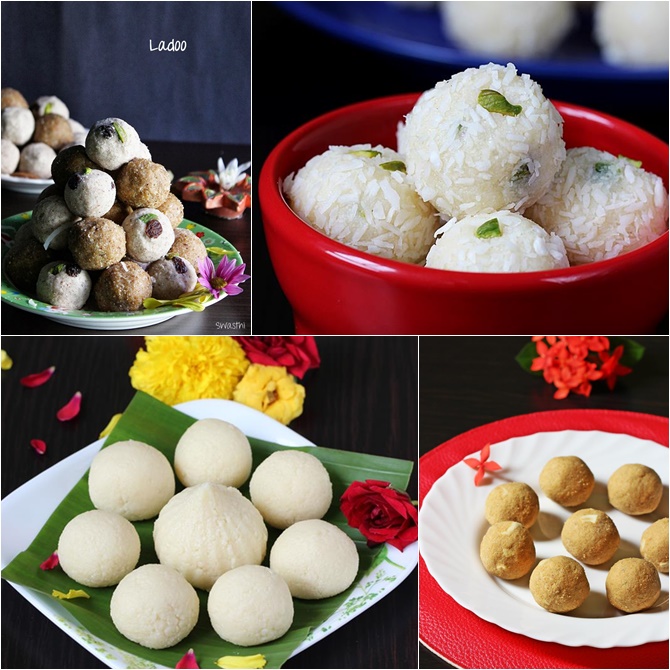 Most women also prepare many kinds of ladoos, mostly for sharing with friends, relatives and neighbors. You can check this collection of 32 ladoo recipes – Here are some of them
Coconut ladoo
Sesame seeds ladoo
Rava ladoo
Sunnundalu
Dates sesame ladoo
Peanut ladoo
Coconut jaggery ladoo
Ragi ladoo
Kova ladoo
Poha ladoo
You can check more Sweets recipes & these 18 Burfi recipes. Some of them are
Coconut barfi
Rava burfi
7 cups barfi
Mysore pak
Badam burfi
Anjeer burfi
Makara Sankranti recipes – Snacks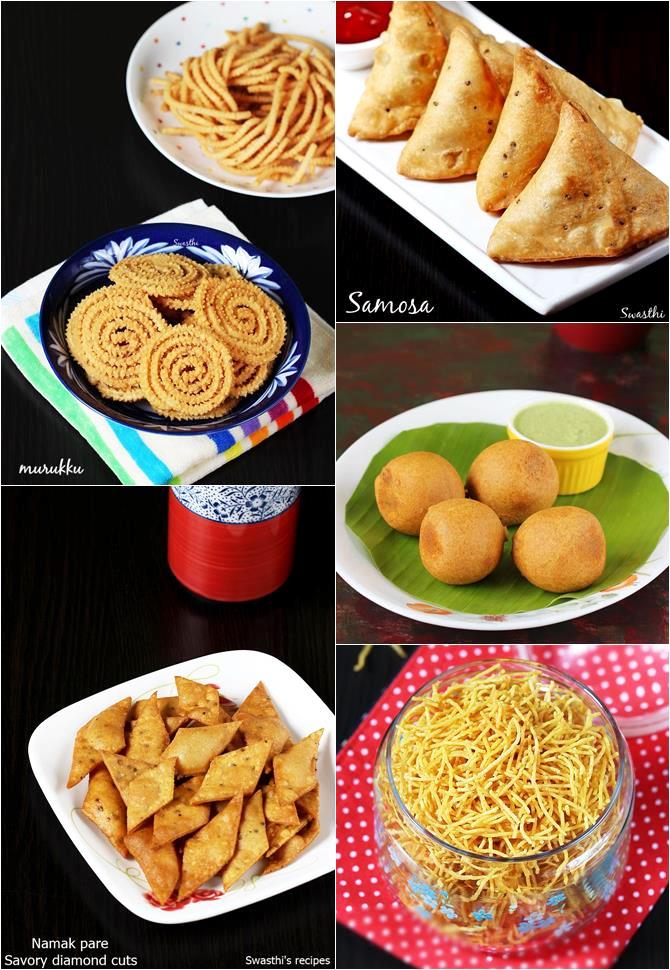 Vada, Masala vada, Murukku, Chakli, punugulu and bonda varieties are made for snack or breakfast. You can check the list of 60 snacks recipes. Here are the links to some of them you may try
Medu vada garelu
Mixed dal vada
Punugulu
Mysore bonda
Masala vada
Murukku
Karasev / besan sev
Butter murukku
Chakli
Wheat flour sweet appam
Thattai
Sweet murukku
Aloo bonda
Payasam recipes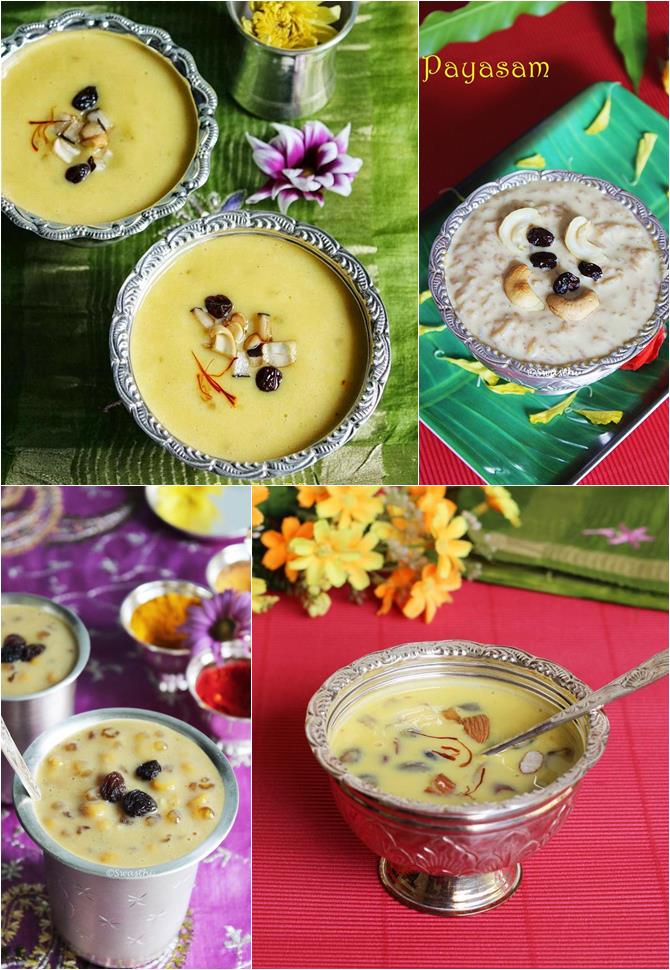 You can find the collection of 17 Payasam recipes here. Traditionally rice payasam with cow's milk, jaggery and ghee is prepared on Bhogi. Here are some you can try
Rice payasam with jaggery
Bellam pongali
Rice kheer with sugar
Semiya payasam
Aval payasam
Moong dal payasam
Chana dal payasam
Sago/ sagubiyyam payasam
Rice recipes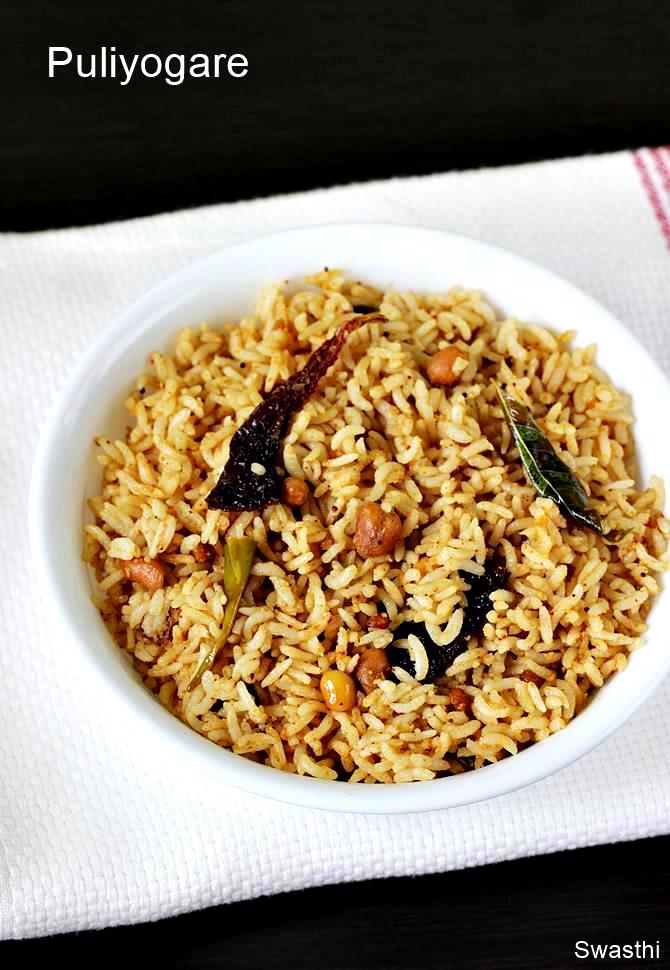 Here are some of the quick rice recipes you may try for the festive menu
Coconut rice
Pulihora
Puliyogare
Lemon rice
Curd rice
Mango rice
Temple style curd rice
Bisi bele bath
Sambar rice
Vangi bath
Side dishes
These are some of the sides we prepare for a festive meal. If you do not eat onion, ginger and garlic, just skip them from the recipe.
Sambar
Veg kurma
Gutti vankaya
Brinjal fry
Ladies finger fry
Raw banana fry
For more recipes please use the menu bar.