Sandwich recipes – Collection of easy 35 sandwich recipes for breakfast, brunch, snack or a meal. Some of these also go great in the lunch box and are kids' friendly. Most of these can be served with ketchup, chutney or any soup. You can find many varieties of simple veg sandwich recipes, grilled cheese sandwiches, egg sandwiches – with scrambled, boiled and fried eggs and Chicken sandwiches too.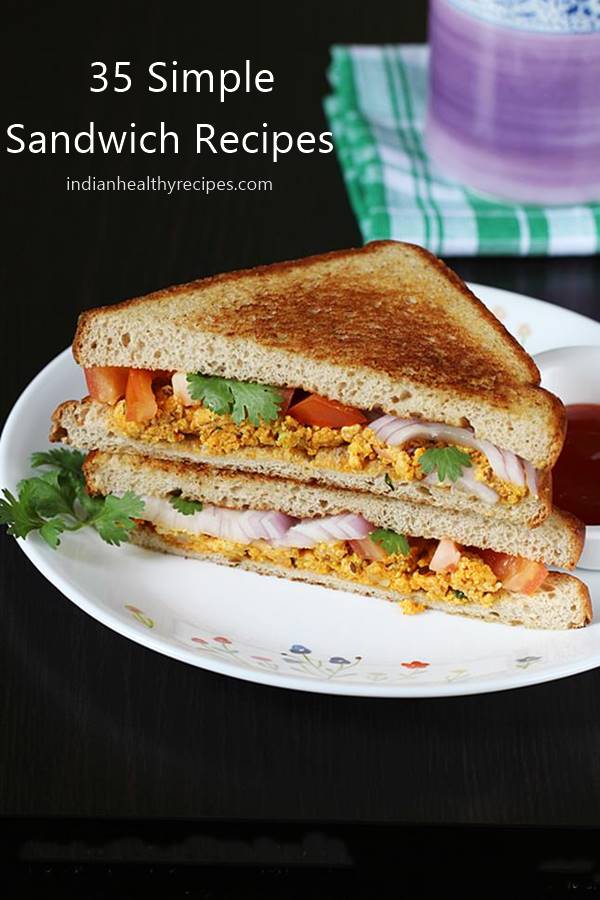 Most of these can be made on a pan/griddle or tawa, sandwich griller or toaster. Cast iron pans and grill pans also yield the best crunchy sandwiches, if you have one use it.
35 Easy sandwich recipes for breakfast, brunch or snack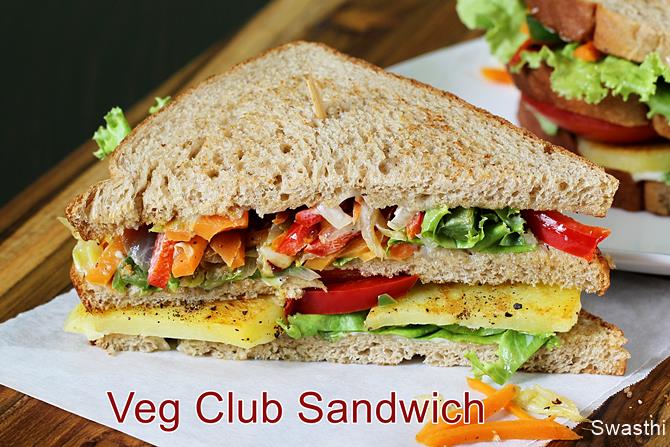 Veg club sandwich : World popular club sandwiches get a vegetarian make over. Delicious and quick to make, ideal for brunch, snack, appetizer or a meal. Great to make for parties as they can be made in advance.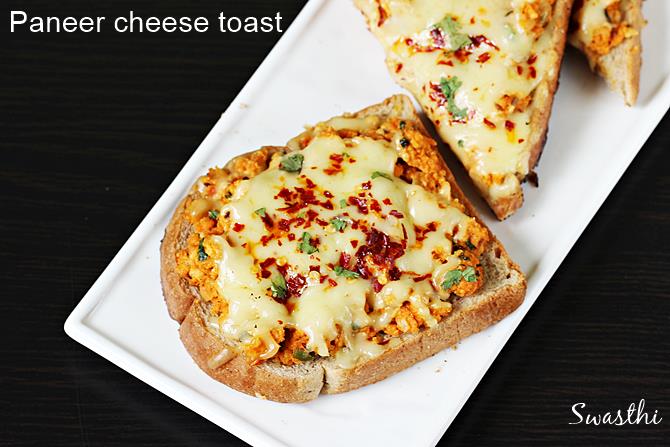 Paneer cheese toast sandwiches – Melting Cheese over spiced paneer bhurji makes these open sandwiches one of the best snack to serve when you have guests. These are made on a tawa / griddle, they can also be made in a oven or toaster. Simple and quick to make.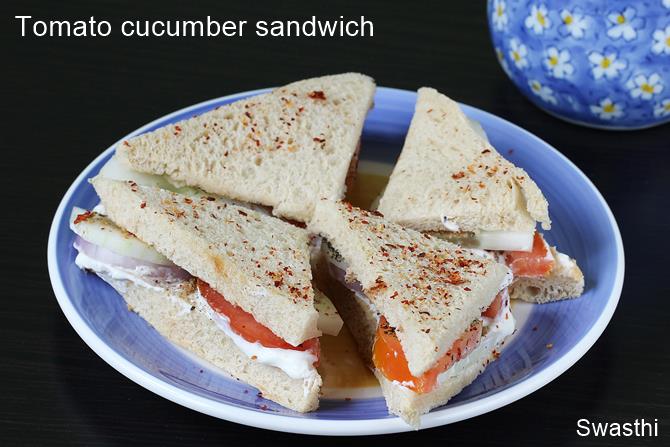 Tomato cucumber sandwich : Simple breakfast sandwiches in 10 mins for busy mornings. Kids too will love them. These can be made ahead and refrigerated. You can easily customize them by using your favorite spread like mayo, hung curd, sauce, cheese spread or green chutney.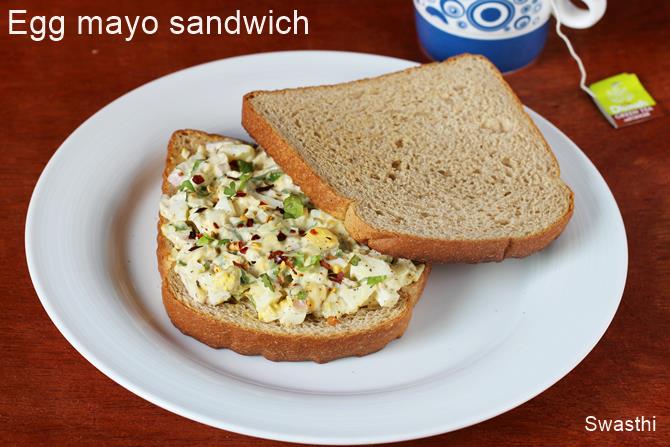 Egg mayo sandwich
: Quick boiled egg salad sandwiches made with mayonnaise, boiled egg and herbs. Can be had for breakfast, snack or a meal with some soup.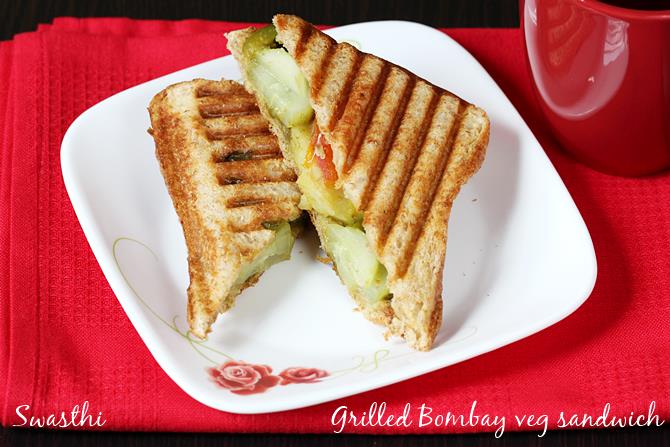 Mumbai style veg grilled sandwich – Learn to make vegetable grilled Bombay sandwiches, one of the popular street foods of India.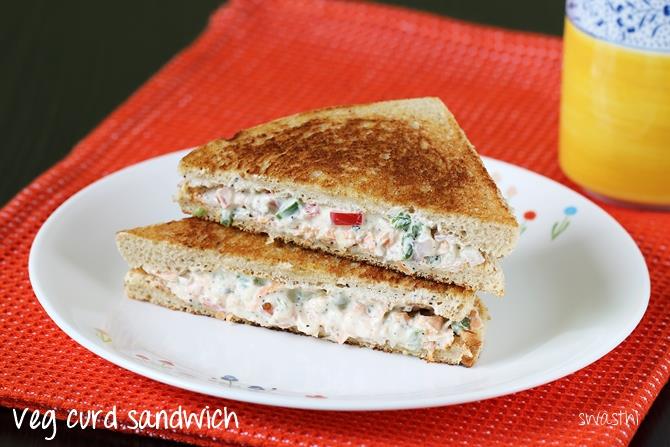 Curd sandwich recipe : Quick yogurt sandwiches made with mixed vegetables. These make a great breakfast or snack.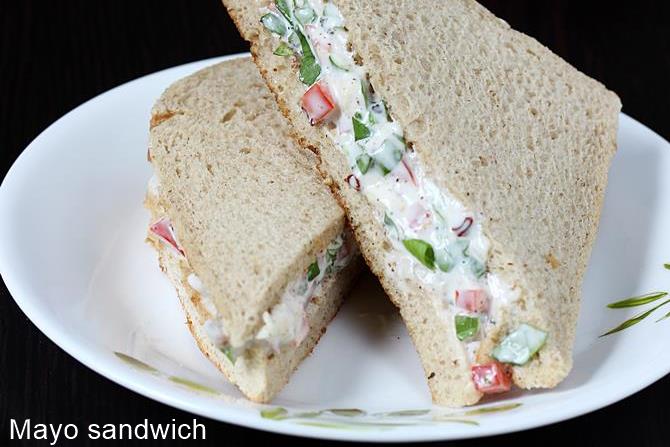 Vegetable mayo sandwiches
: Quick recipe for busy mornings. This can be grilled, toasted or just made with plain bread.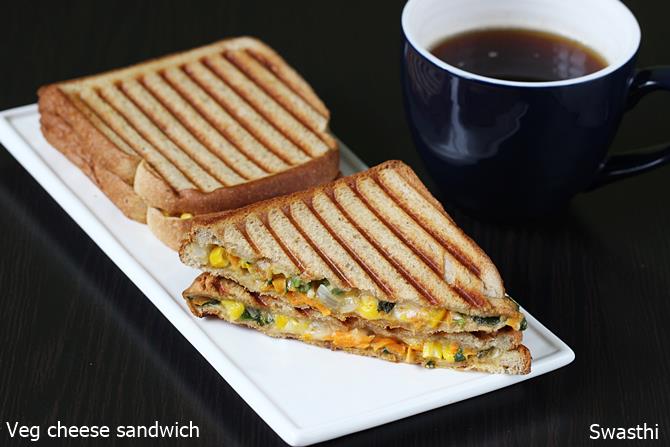 Veg cheese sandwich recipe Quick and easy veg cheese sandwiches for a quick breakfast, brunch or evening snack.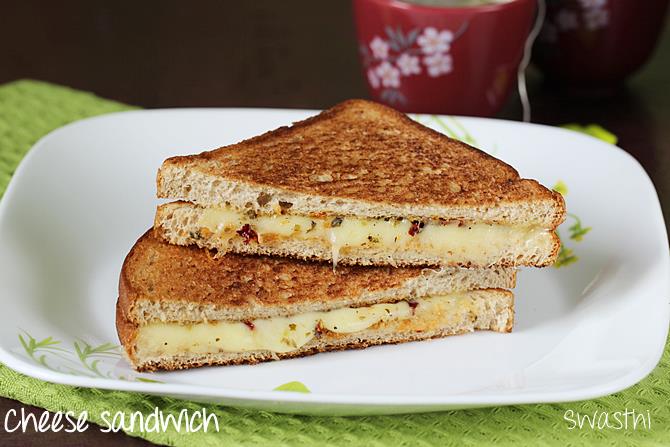 Grilled cheese sandwich – Simple recipe, very quick to make and you don't need a toaster, oven or grill. You can just make it on the tawa or griddle. Learn how to make it crispy, perfectly grilled with melting cheese.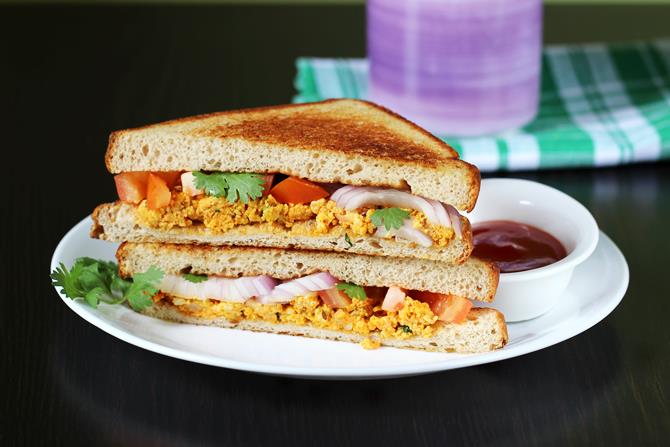 Paneer bhurji sandwich in 10 minutes – Learn to make these simple & super quick breakfast or snack. These are great to carry to school or office in lunch box too.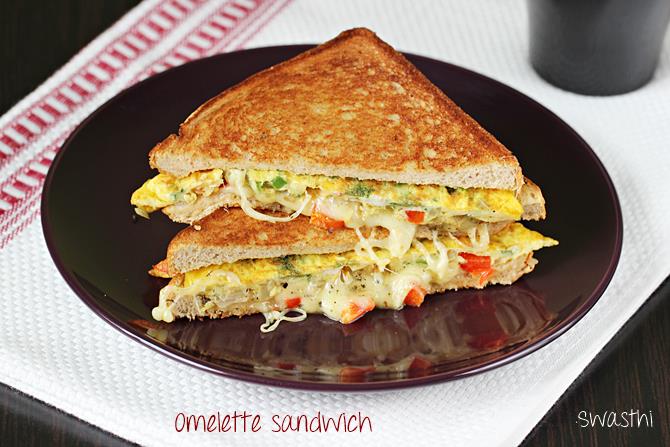 Bread omelet sandwich recipe
– Make this quick delicious recipe under 8 minutes. This makes a quick fix for your breakfast or dinner on busy days.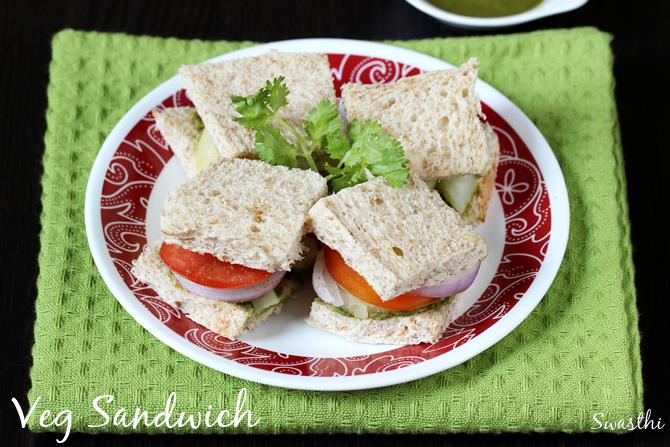 Bombay veg sandwich recipe : Quick Vegetable sandwiches made of boiled potatoes, beetroot, cucumber etc. One of the most common snack one can find in canteens, tea shops and even in chaat centers. These are quite popular on the streets of Bombay hence the name.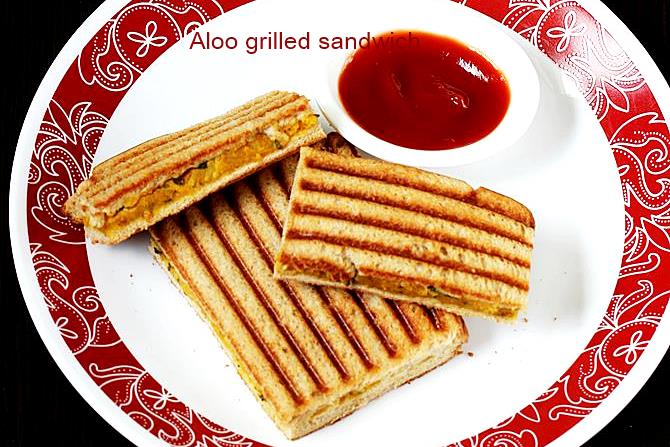 Aloo grilled sandwich : Very easy grilled sandwiches made of boiled potatoes and spice powders. These can also be made on a tawa/ griddle without using a toaster. This also goes well in lunch box.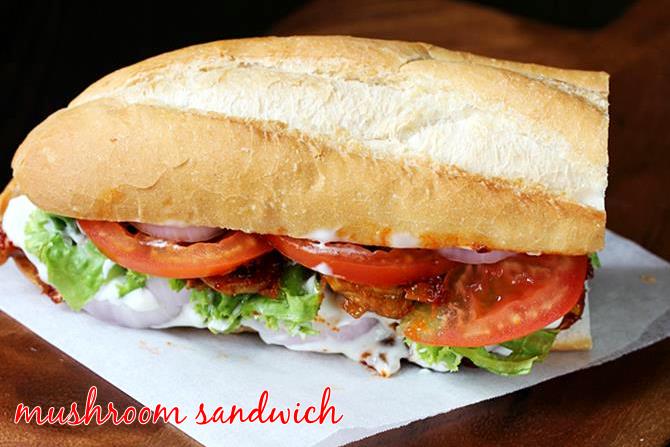 Mushroom sandwich
: You can find 2 recipes using mushrooms in the post. Spicy garlic mushrooms in a french baguette. Makes a great meal with tomato soup. Mushroom cheese sandwich recipe, suitable for evening snack or breakfast. It's Kids friendly too.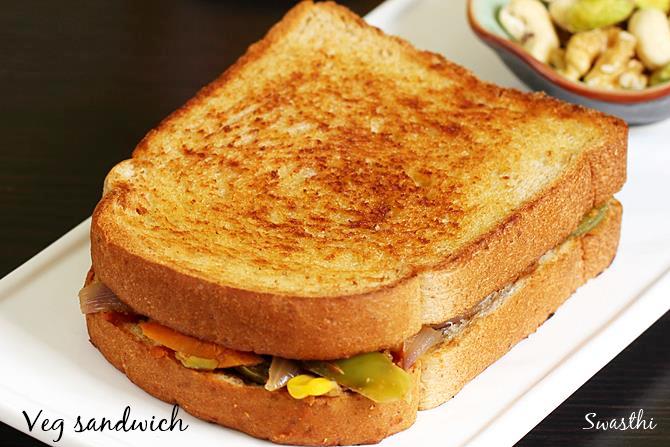 Veg sandwich recipe. It is made with very simple ingredients without the use of any chutney or sauce.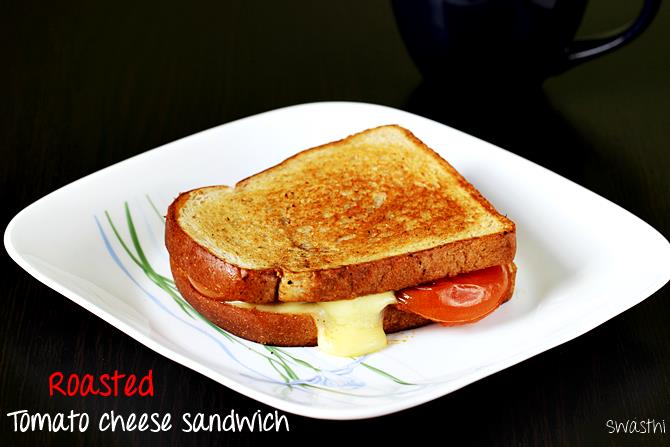 Roasted tomato cheese sandwichSimple tawa roasted onion tomato cheese sandwiches for a quick snack or breakfast. These can be tweaked to your liking by adding any sauce of your choice.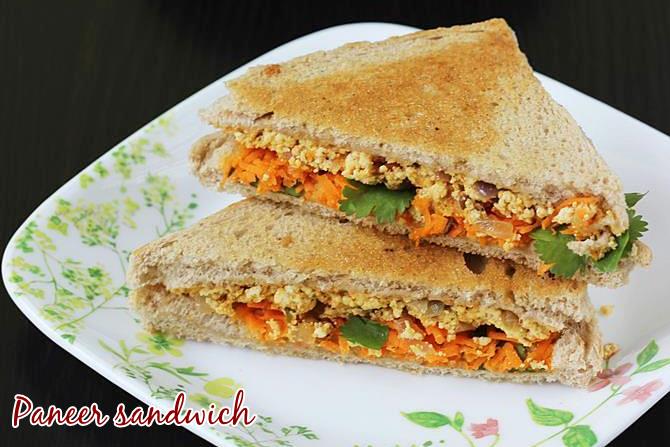 Paneer sandwich in 20 mins – One of the most loved by kids and is great for school box. Made with crumbled homemade paneer and fresh veggies.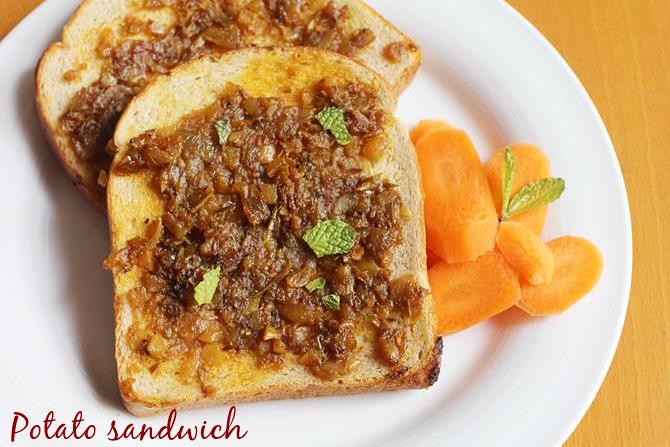 Potato sandwiches can be made on tawa and toaster. There are 2 recipes on the post. One is a spicy version and the other one a kids' friendly recipe.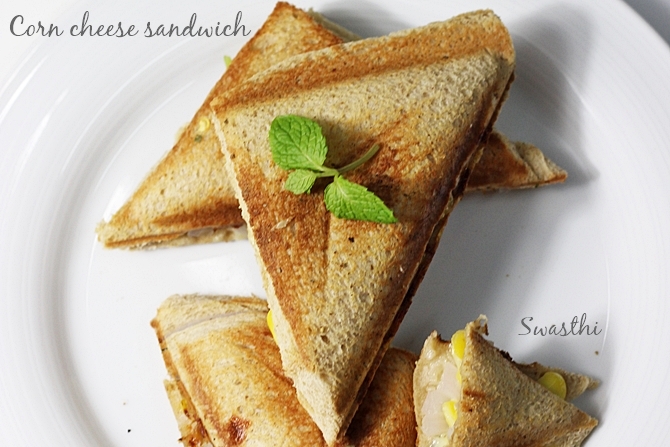 Corn cheese sandwich – It can be made on a tawa, toaster or griller. This can be made with fresh corn on the cob or frozen sweet corn. Mildly spiced with spice powders and herbs. It is kids friendly too and tastes delicious.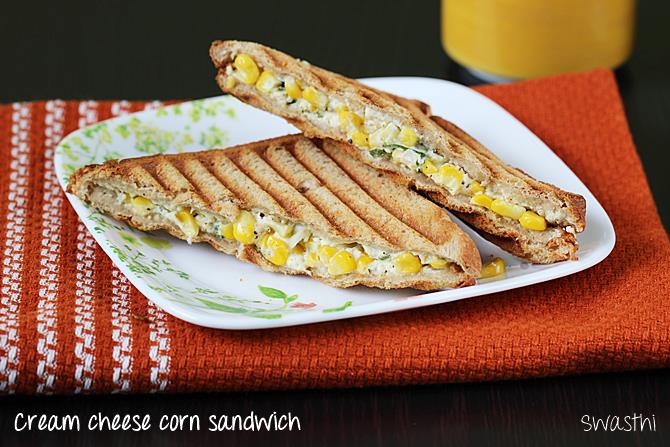 Corn cream cheese sandwich – You can grab these just under 15 minutes for your quick dinner or breakfast. Uses cream cheese and frozen corn, a kids' friendly recipe.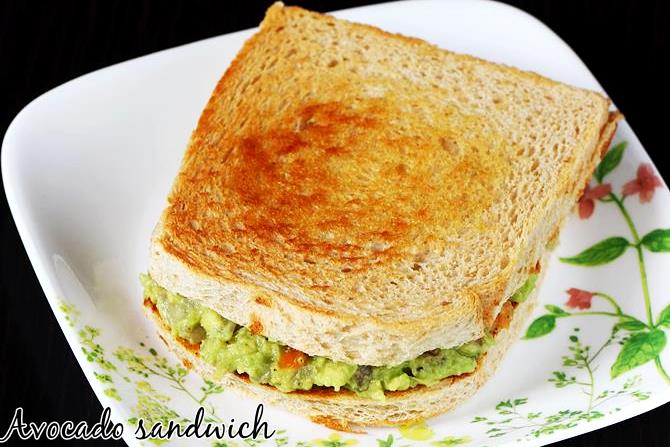 Guacamole sandwich (avocado) – Learn to make the perfect guacamole for sandwiches or to serve as dip etc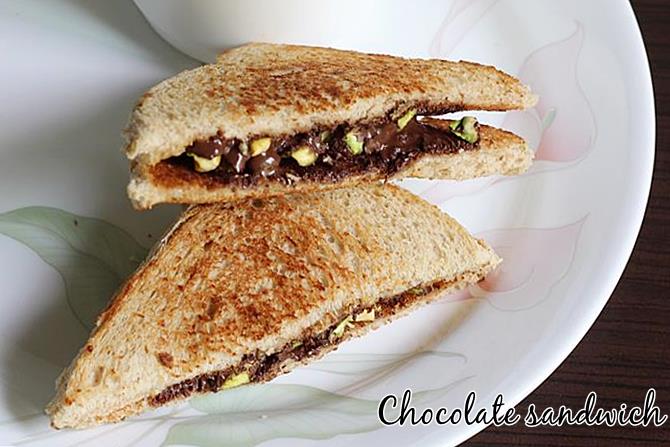 Chocolate sandwich – It can be made with choco chips or any chocolate and nuts. Makes a great snack for kids after school snack or kids' parties.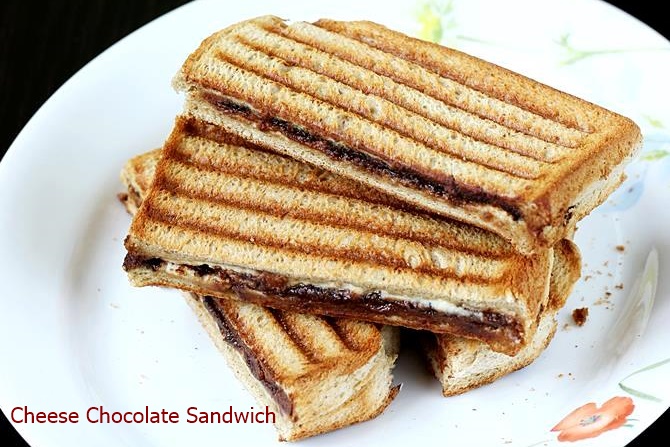 Cheese chocolate sandwiches – Another recipe of kids' friendly sandwiches made with cheese and choco chips. You can also make this using melted chocolate or chocolate spread. These can also be made without a toaster.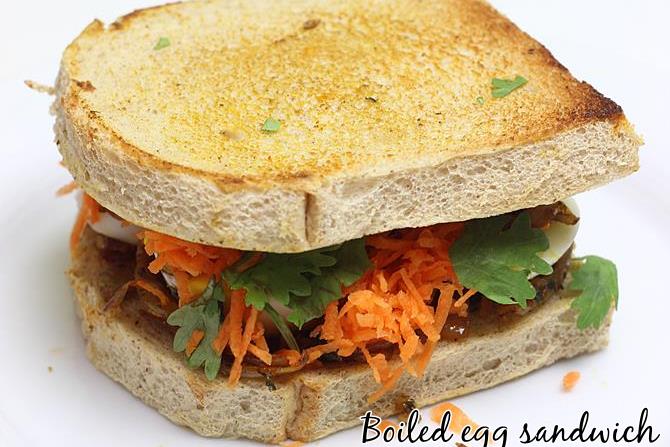 Boiled egg sandwiches – If you love boiled eggs, do not miss this most yummy and healthy recipe. Good to make for a brunch or a meal. This is heavy for a breakfast.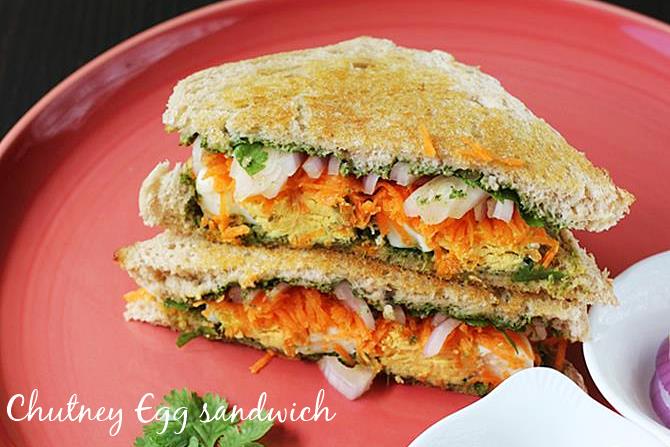 Chutney egg sandwiches – Chutney smeared, boiled egg sandwiches loaded with veggies.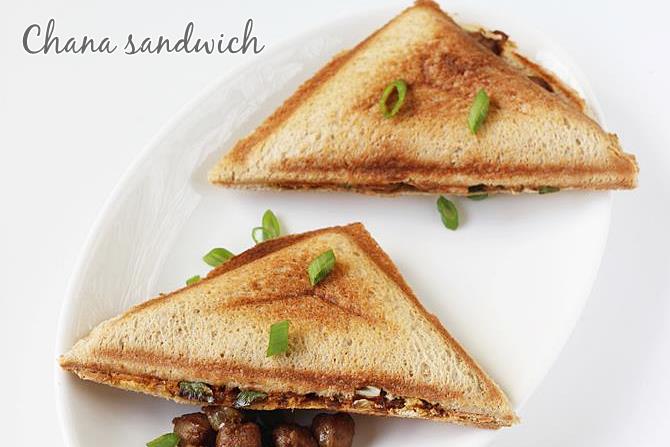 Chana sandwich : 2 ways to make this – one is with left over chana masala. The other one with fresh boiled chana. Both taste good.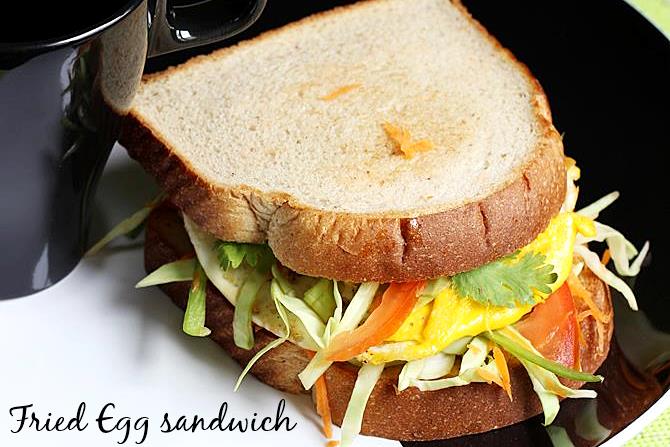 Fried egg sandwiches in 10 mins – Best to make for breakfast or dinner on a busy day.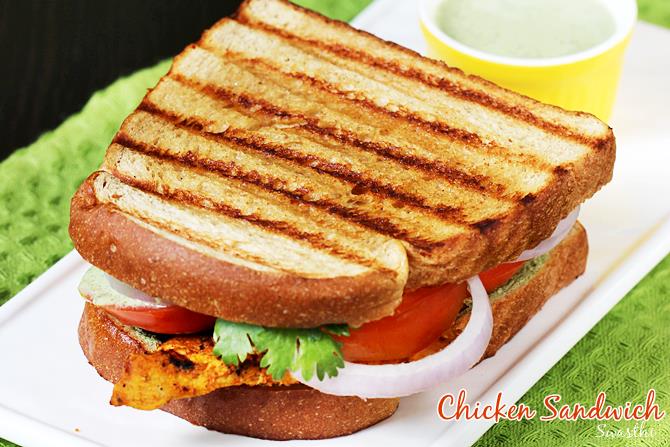 Tandoori chicken sandwich: Grilled chicken sandwiches made in Indian style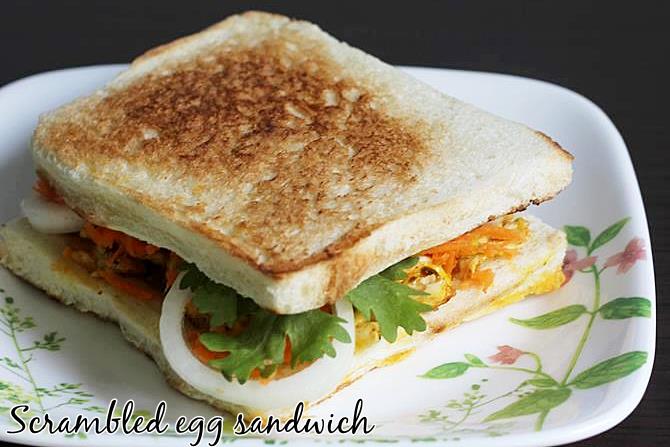 Egg bhurji sandwich – Super quick scrambled egg sandwiches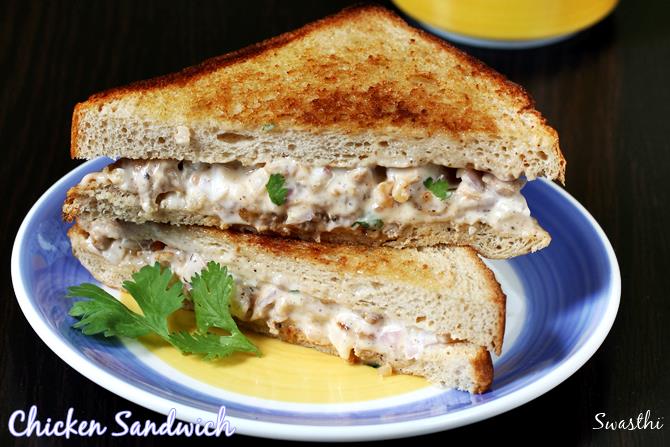 Chicken mayo sandwiches : Made with spiced chicken chunks and mayonnaise. You can use eggless mayo for this.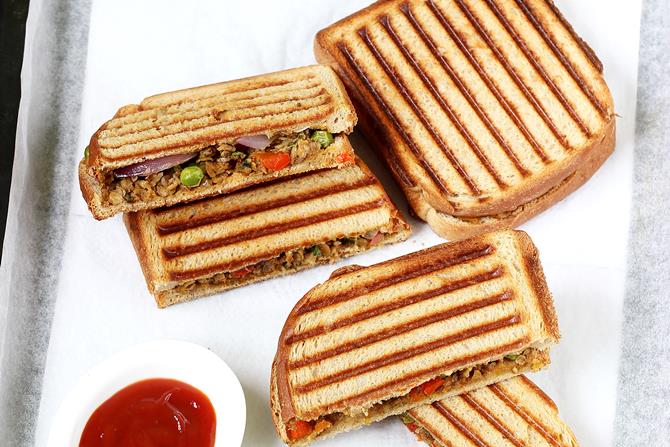 Soya keema sandwich : Delicious, spicy and simple to make soya masala stuffed sandwiches. They can be had for breakfast, brunch or a meal.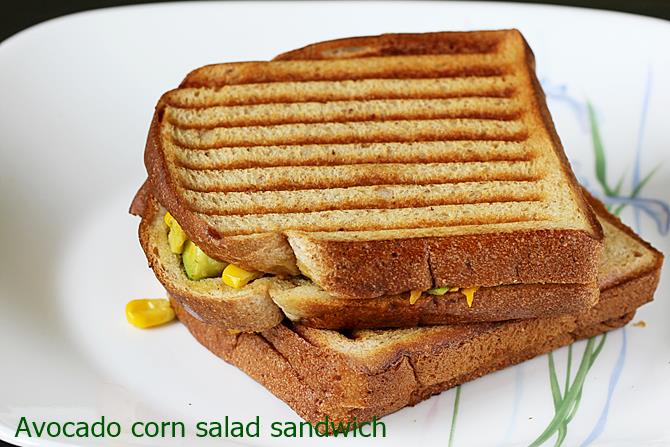 Avocado corn sandwich: Avocado and corn make a great combo. Mildly spiced these are healthy and taste good.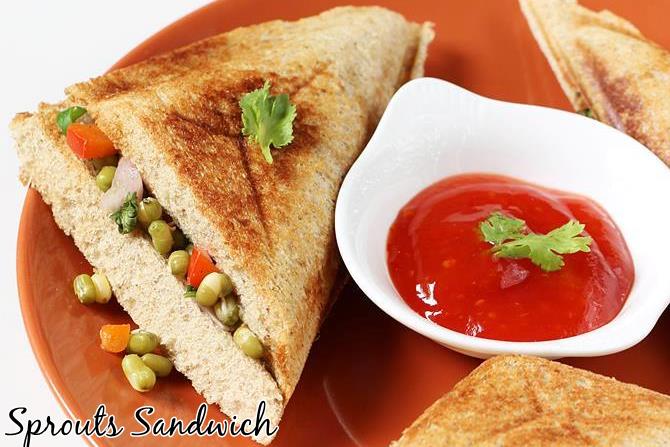 Sprouts sandwiches – I have made this using green gram, but can be made with any sprouts.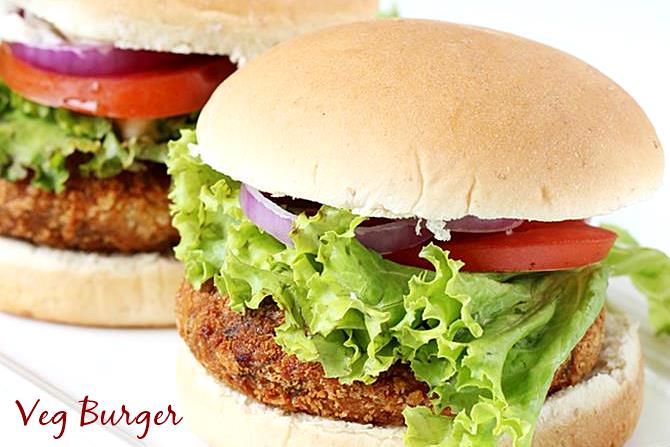 Veg burger : Burgers also belong to the category of sandwiches, so I have put them here.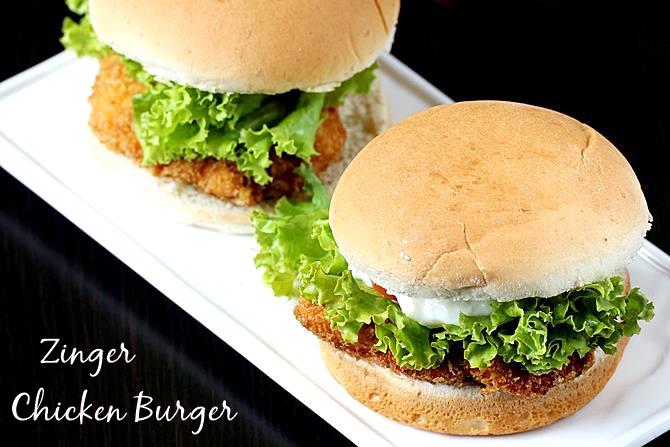 Chicken burger or Zinger burger : The popular KFC style fried chicken burger.