Veg sandwich recipes for a quick breakfast, brunch, evening snack or dinner with step by step photos. Sandwiches can be made in so many ways, on a tawa, in an electric oven, handheld toaster or in a sandwichmaker. I have shared veg sandwich recipes mostly made on tawa or in a toaster. Most of these can be carried to work or school and keep good for 2 hours.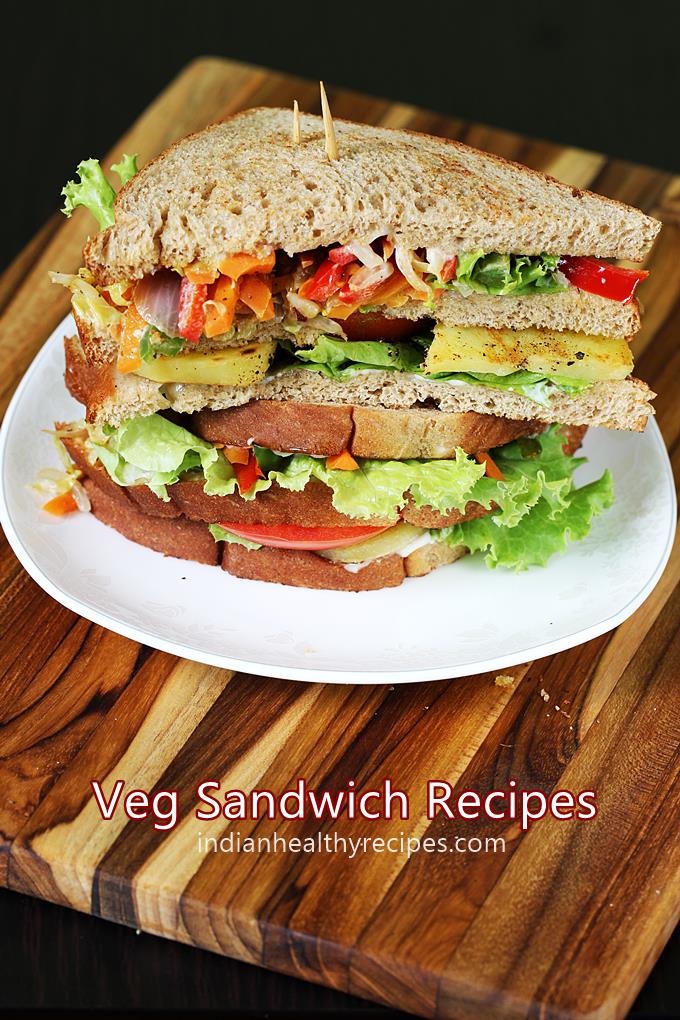 Most of these veg sandwich recipes do not need green chutney. However you can use your favorite sauces or green chutney to smear over the bread before making the sandwich.
You may also like to check this collection of 35 sandwich recipes which include cheese, egg and other varieties. In this post I have put together recipes using vegetables in a bread sandwich. I will be updating this post as and when I share more veg sandwich recipes.
Collection of veg sandwich recipes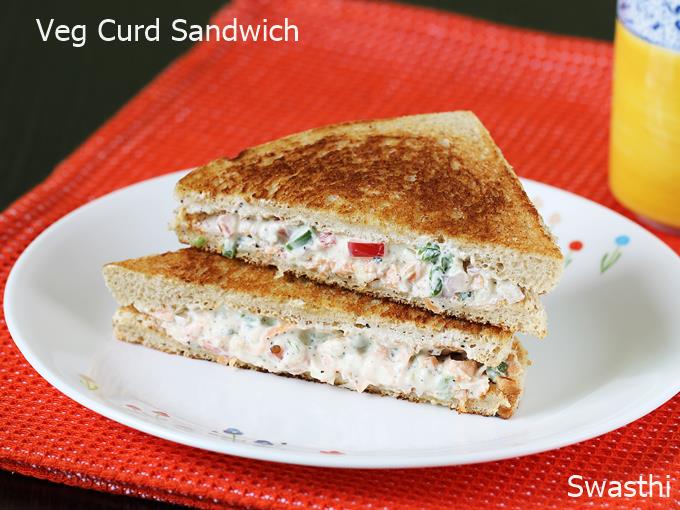 Vegetable curd sandwich – One of the most delicious sandwiches you can make using curd or yogurt as a sandwich spread. Some fresh grated veggies add crunch and nutrition to the sandwiches. These are quick and easy to make.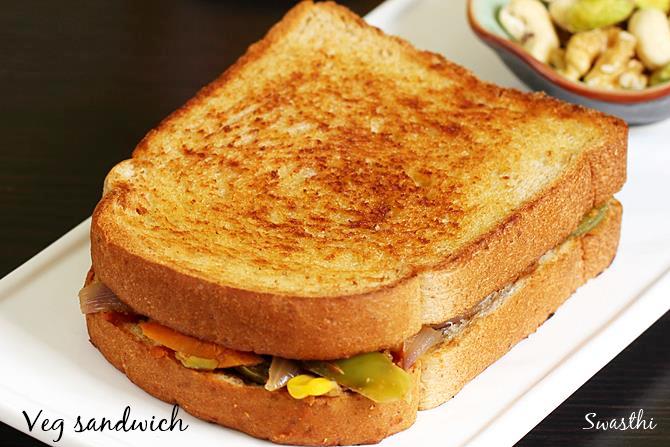 Simple mix veg sandwiches – No cheese simple mix veggie sandwiches made on tawa, you can also make this in a toaster.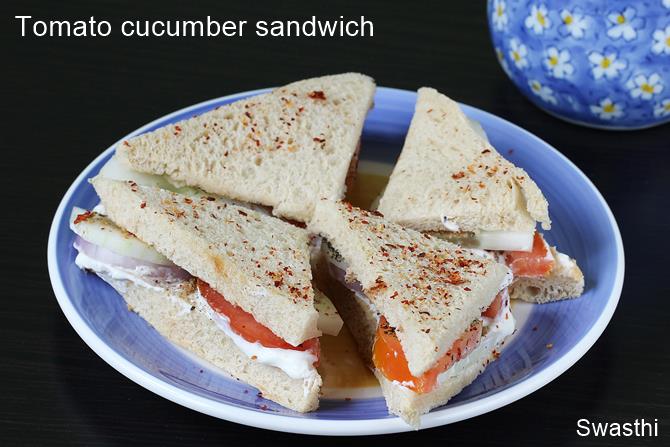 Tomato cucumber sandwich : Quick breakfast sandwich recipe in 10 mins using slice cucumber and tomatoes.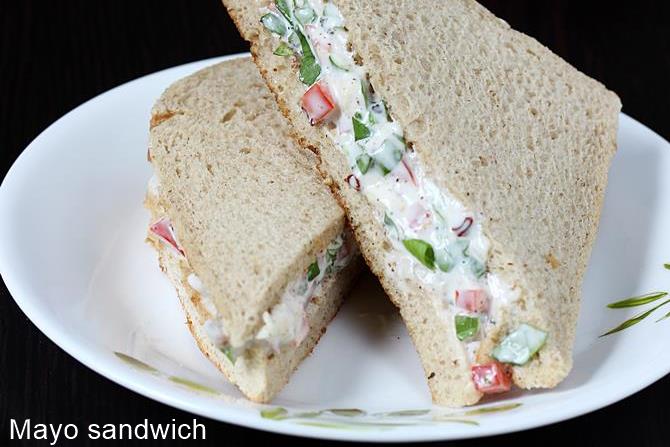 Veg mayo sandwich: Mix vegetables and mayonnaise sandwiches for breakfast or snack. To make the sandwich vegetarian use eggless mayonnaise.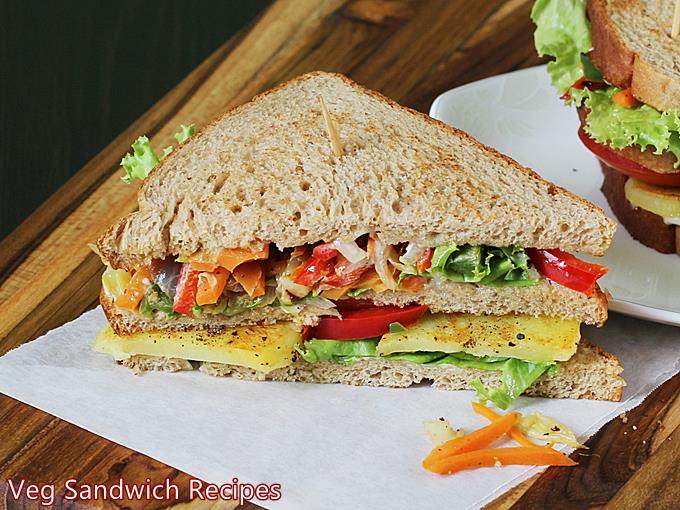 Veg club sandwich : Double decker veg club sandwiches for a filling meal or breakfast. Made with fresh & stir fried veggies.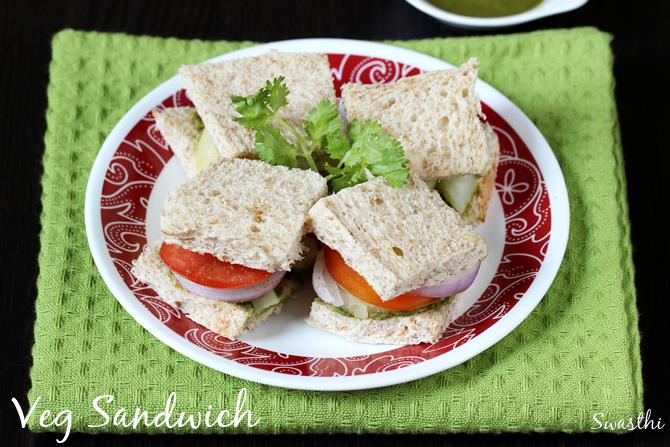 Bombay veg sandwiches – One of the most popular street style & canteen sandwiches.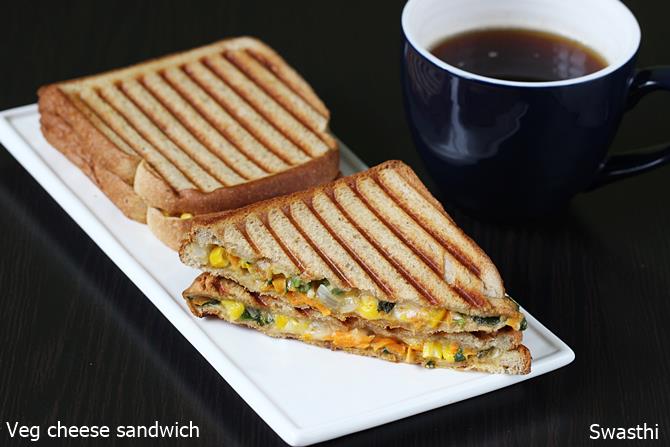 Veg cheese grilled sandwich – Quick homely recipe made with raw veggies like carrots, onions, frozen corn etc.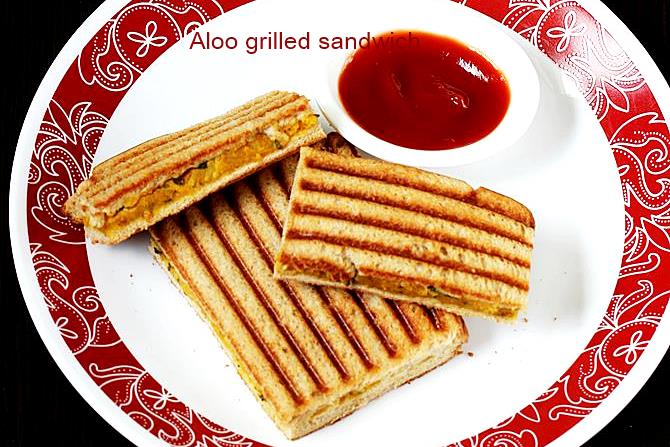 Aloo grilled sandwiches – Boiled potato mashed and spiced. Then used for stuffing. A kids' friendly recipe and is great for lunch box or tiffin box.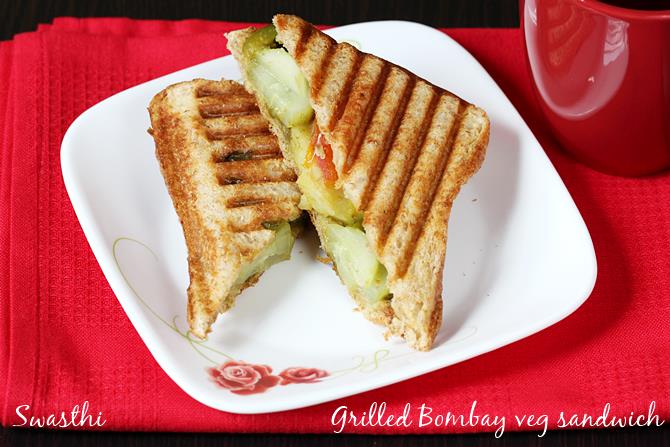 Grilled veg bombay sandwiches – Another popular street style sandwiches that are grilled in a sandwichmaker.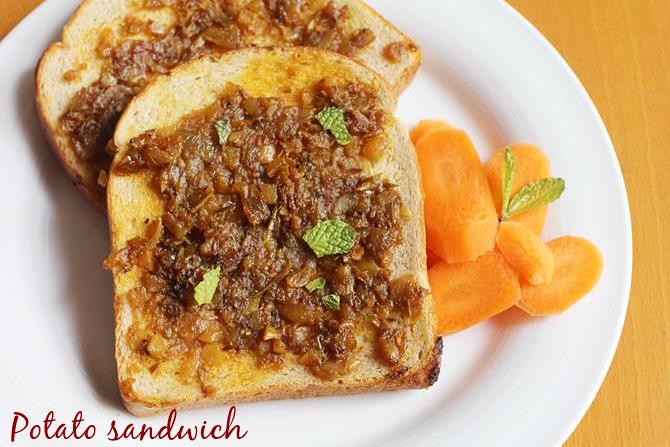 Potato sandwiches on tawa – Making this quite simple and doesn't need precooked potatoes. These are made on griddle but can also be made in a toaster.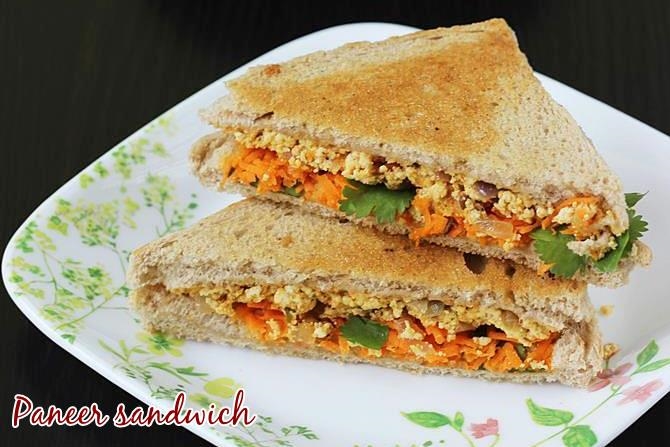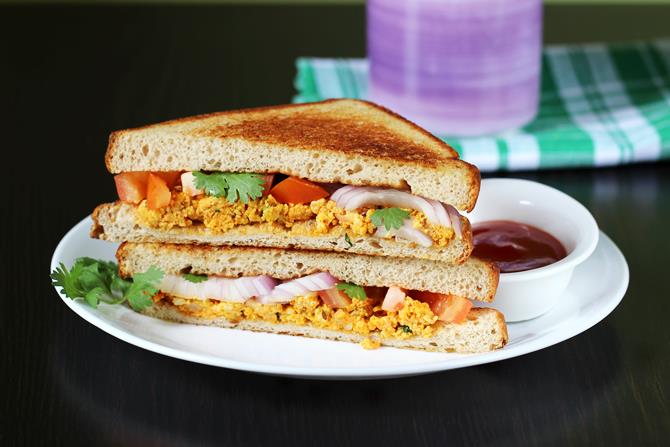 Paneer bhurji sandwiches on tawa made with scrambled Indian cottage cheese. You can use fresh homemade Indian cottage cheese or frozen paneer.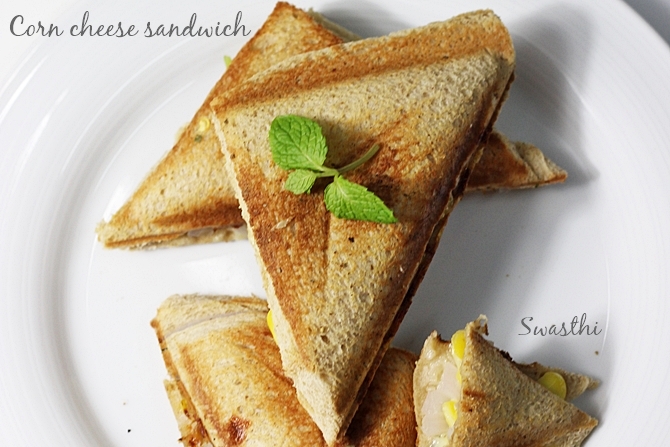 Corn cheese sandwich. One more kids' friendly recipe and makes a good after school snack as well.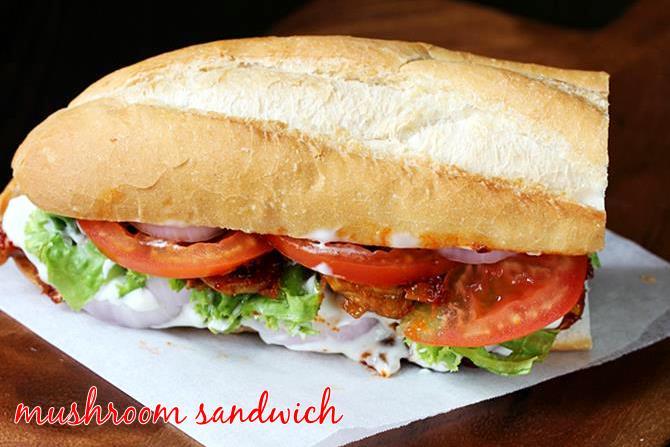 Mushroom sandwiches – There are 2 recipes on this post, one with cheese and the other simple one without cheese.