Indian snacks for kids – Over 80 + best delicious evening healthy snacks suitable for kids, adults and for kids snack box too.. These are best to serve as a mid morning or evening snack, in the school box or after school for kids. A snack is a small portion of food that is usually served in between the meals to keep us energetic and refreshing. A healthy snack will provide the most needed nutrition for growing kids.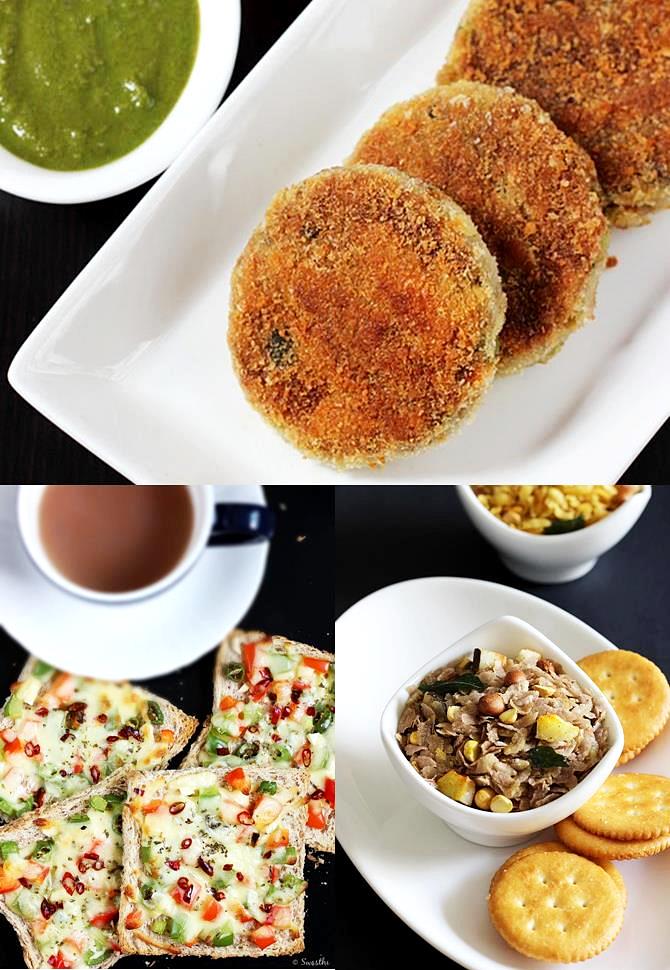 I have been making these healthy snacks for my kids for years now, compiled them here hoping to be helpful to the readers as well.
This collection of healthy Indian snack recipes includes Indian sandwich recipes, baked and pan fried snacks, quick chaats and salads and some pasta recipes too which can be served after school to the kids. For a wider choice you can check this complete collection of snacks.

Let us start with these energy booster ladoos. Check out 32 easy ladoo recipes here. Do choose the ones made from jaggery or use organic jaggery.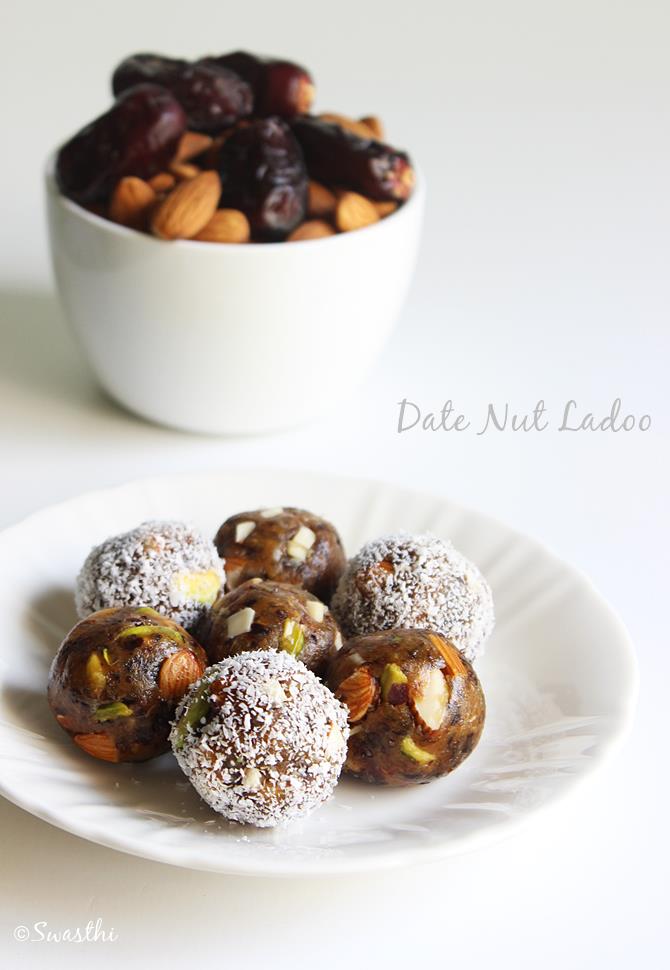 Healthy Indian Snacks for kids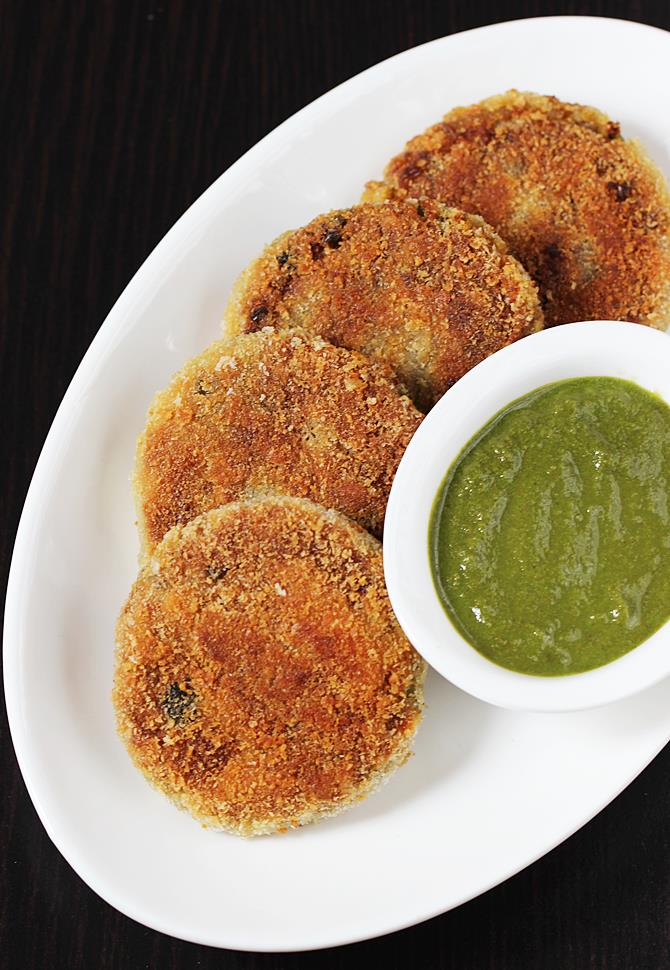 Baked or tawa/ pan fried
Eggless pancakes recipe
Paneer cheese toast – no oven required
Tawa pizza without yeast – no oven required
Aloo tikki
Instant sweet paniyaram
Cheese dosa
Soya chunks cutlet
Paneer bread rolls
Vegetable cutlet
Corn cutlet
Veg seekh kabab
Oatmeal pancakes (with egg)
Hara bhara kabab (spinach cutlets)
Veg spring rolls (choose baked)
Falafel with chickpeas(choose baked)
Dibba roti
Paneer tikka on stove top
Paneer tikki (cutlet)
Oven baked mushroom tikki
Alasanda vada (baked)
Gobhi 65 (choose baked)
Potato stuffed capsicum
Veg pizza recipe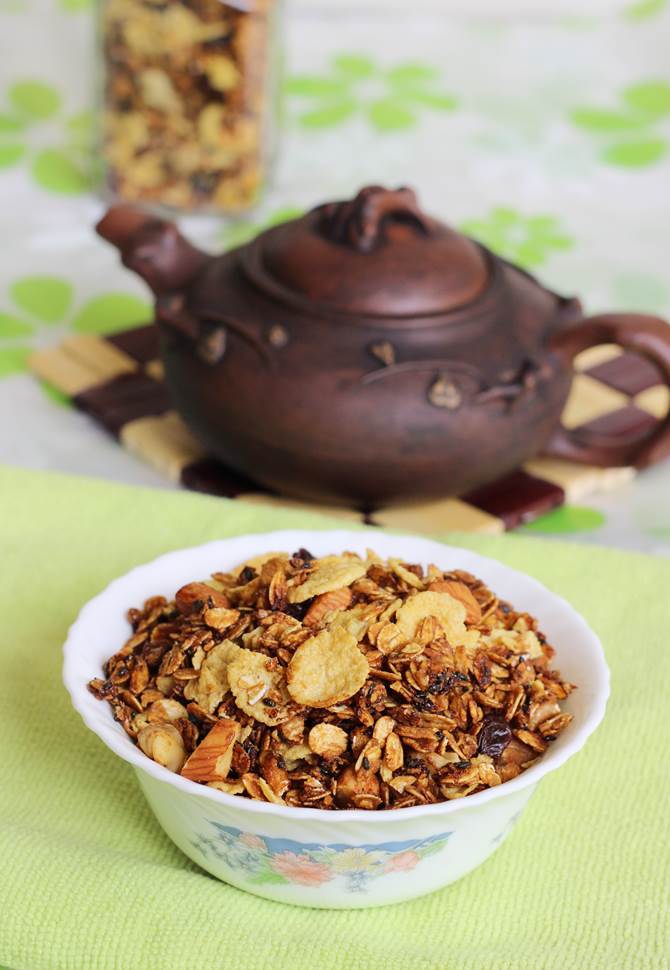 Milk Poha
Granola with jaggery & oats
Oats chivda
Poha chivda (without deep frying)
Masala peanuts
Channa sundal
Navadhanyam guggilu
Kobbari kudumulu
Kudumulu
Ragi roti
Indian snack recipes below
chaats and salads – These are easy and quick chaats you don't need any chutney to make these.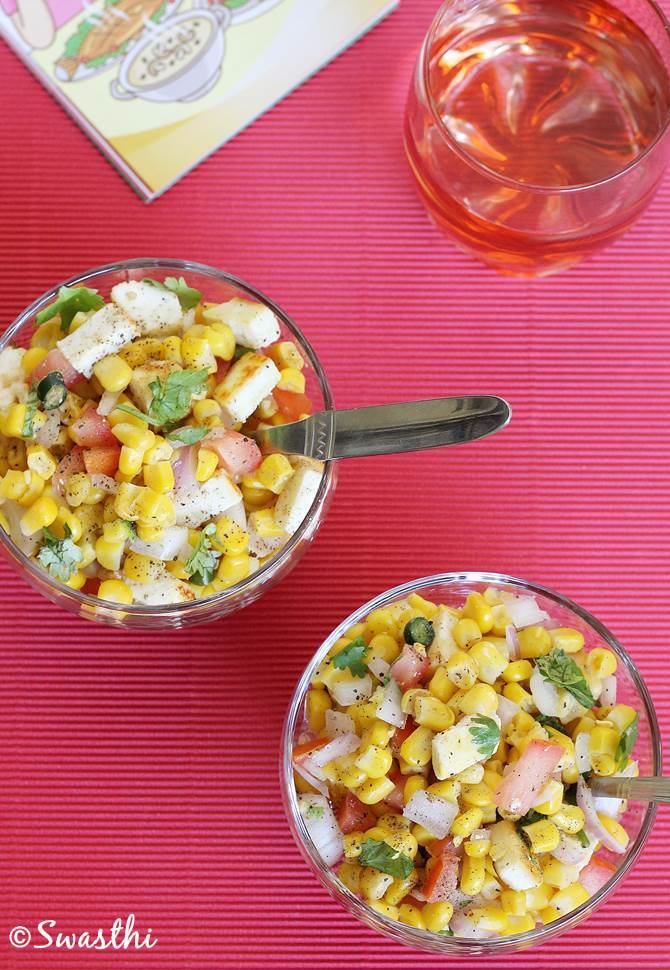 Cornflakes chat
Dahi vada
Papdi chaat
Sprouted moong salad
Corn chaat
Chana chat
Mung bean sprouts
Mango salsa
Puffed rice upma
Churmuri
Bread toasts, sandwich and Pav recipes – Choose whole meal or brown bread. Avoid white bread.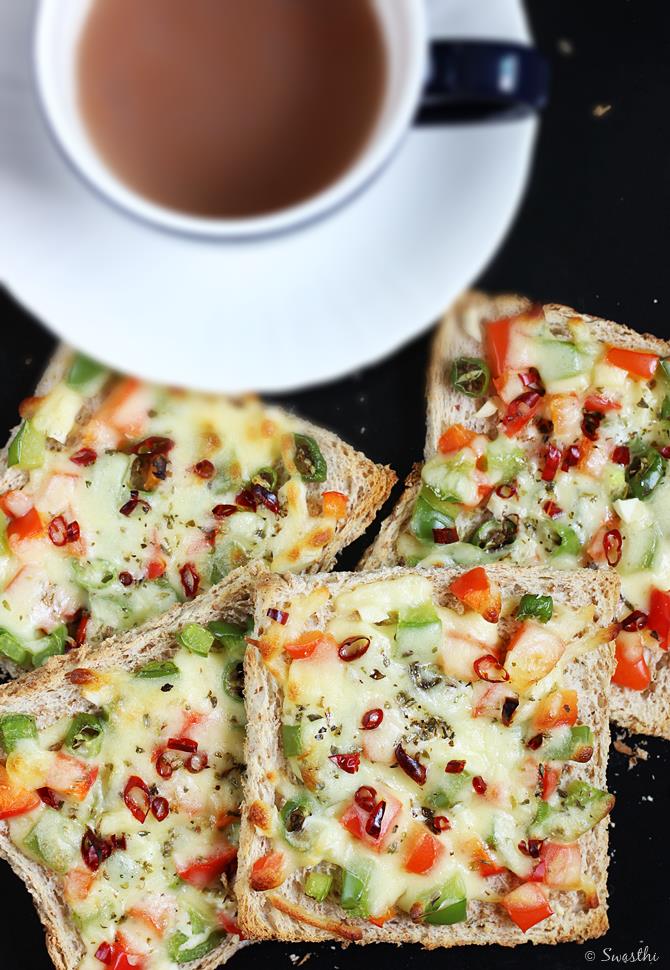 Potato sandwich
Bread besan toast
Paneer sandwich
Vegetable sandwich
Capsicum cheese toast
Chana sandwich
Chocolate sandwich
Sprouts sandwich
Guacamole sandwich
Pav bhaji
Paneer masala pav
Quick pav bhaji
Misal pav
Noodle & Pasta Recipes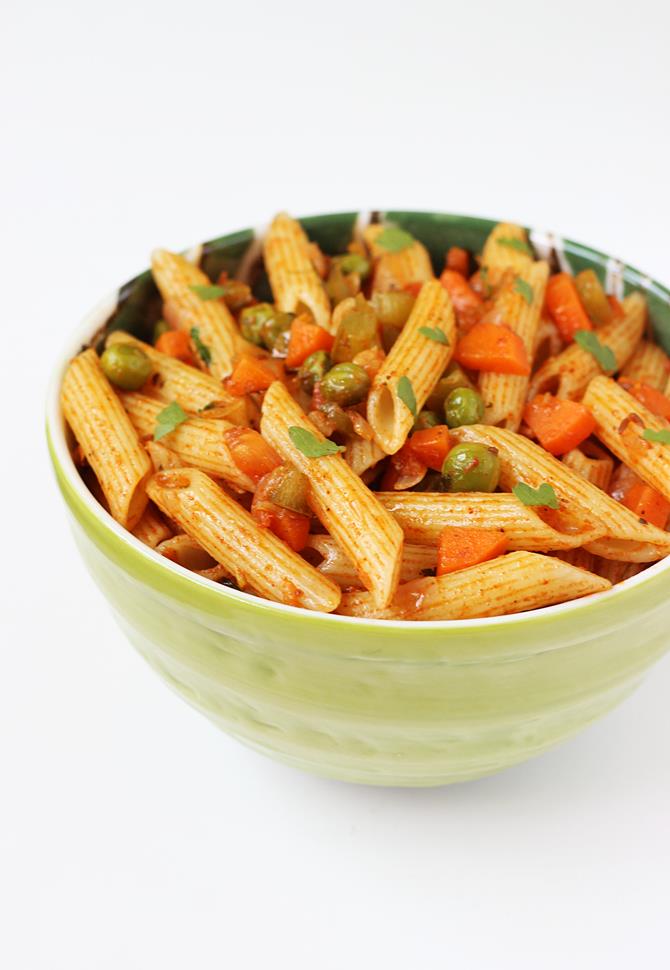 Red sauce pasta (very simple)
Masala pasta
Pasta muffins
Spaghetti with almond pesto
Spaghetti with cilantro peanut pesto
Veg noodles without sauce
Easy and comforting Soups – High protein and healthy soups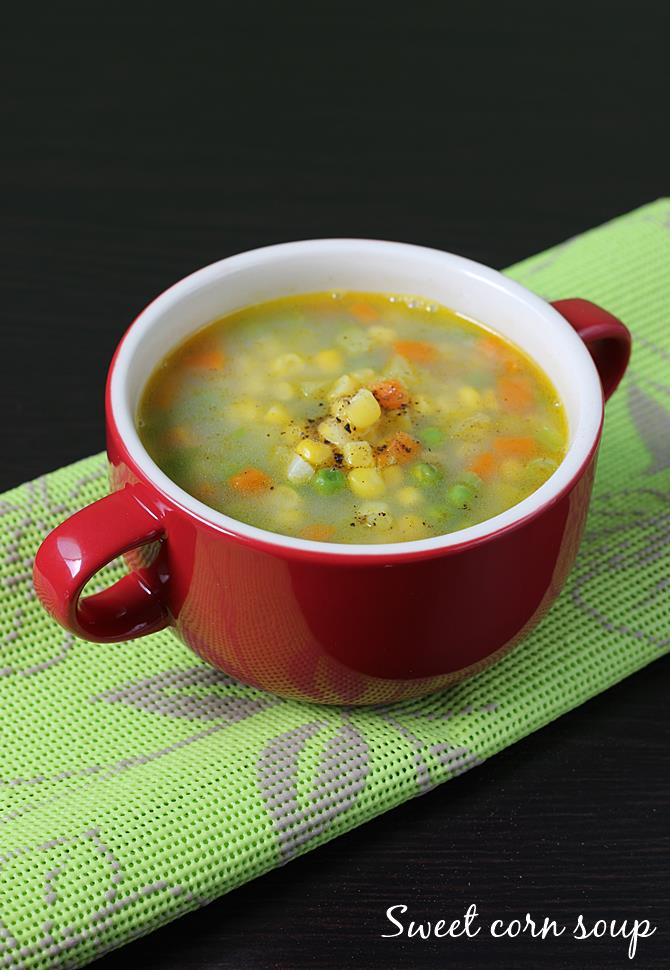 Sweet corn soup
moong dal soup
chicken soup
chickpea or channa soup
vegetable barley soup
tomato carrot soup
Updated: Quick Indian snacks for kids using eggs
Eggs make one of the most healthiest food for kids. After a tired day, kids need a good amount of protein and these are quite filling too.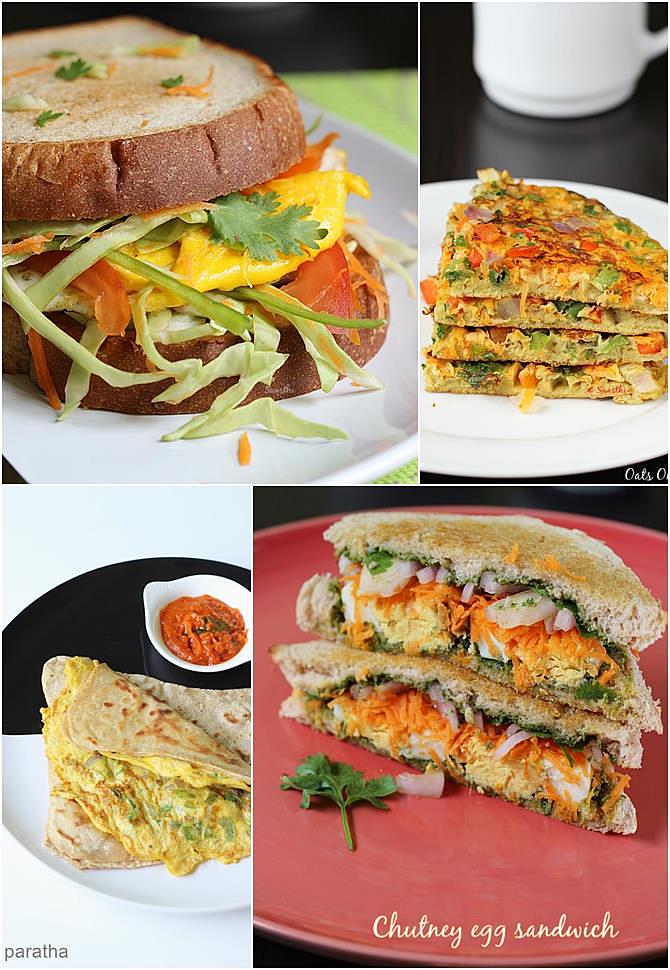 Egg paratha
Egg bhurji sandwich
Boiled egg sandwich
Chutney egg sandwich
Egg salad (kids above 4 can eat)
Egg noodles (you can skip soya sauce)
Fried egg sandwich
Oats egg omelette
Egg in a hole